Your first guess is as good as mine. Perhaps there is a leak coming from the sunroof. Could this be the cause? If my sunroof leaks, probably the drains are to blame, but I don't know.
Can they be cleaned out or tested to ensure they are working? How else can my carpets stay damp? There is a hanging damp-rid that I've used to keep my carpets moist. This is a problem that I found on one of the Honda Accord forums. 
The problem is quite common, and there is a simple solution to it. 
There is no rear drain since it runs up to the trunk. Perhaps your rear floorboard has a hole or two, or perhaps the rubber is missing around the drain hole.
If the carpet is wet underneath, it will take months to dry. Therefore, you should remove it and inspect the floorboards. Failure to do so will lead to rusting floors. I had surface rust already.
The doors may also be to blame. This happened to me once. I had water coming in through the doors. All the holes in the door had to be covered with aluminum tape to waterproof them. Water was getting through the weather seal because it was torn and not sticking to the door.
Common Reason For Wet Carpets
Water dripping from the inside of the doors is the most likely cause. A drain hole is located at the bottom of each door to let water out. On the way through, all the internal components of the door bend it sideways, towards the plastic panel inside the door.
As long as the plastic sheet underneath the door panel is installed correctly, this should not be a problem. This will allow water to run down the sheeting and be redirected to the central portion of the door. 
Drains flow out of drain holes in the bottom of the door and through a drain hole in the bottom of the plastic sheeting. There is a non-hardening sealant holding the plastic sheeting in place, and this sealant may have to be reapplied at the bottom of the drain hole.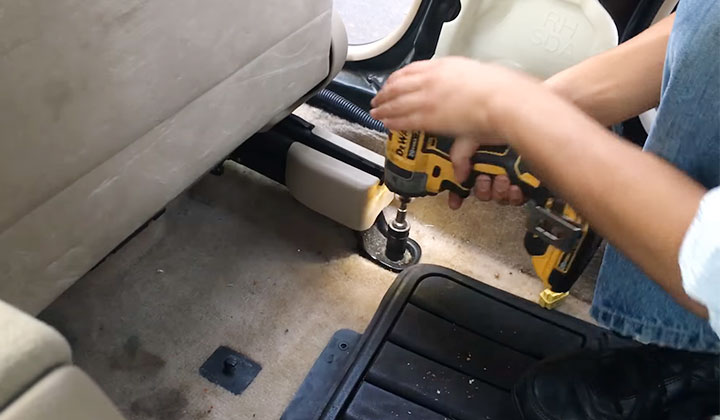 Water will leak out of the sealant and run down between the metal door and the plastic internal panel or trim in the car if the sealant is leaking.
Whenever I parked my car on a slope, my car leaked. Water flowed differently through the door when parked in this position than when parked on flat ground.
Why Is My Honda Accord Rear Floorboard Wet?
If you notice water leaking from your rear floorboards, it is important to take action as soon as possible in order to prevent any damage or mold. The area where the leak is located can be easily accessed by people sitting in the backseat of a car; this makes it an ideal spot for rodents and other pests to set up camp.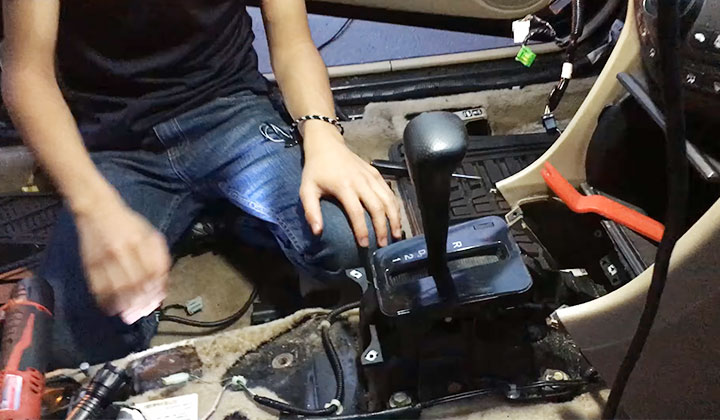 Checking underneath the rear floorboard area for signs of wetness will help you determine if there is actually a leak happening and where it might be coming from.
Taking steps to keep the area around the leaks clean will also help reduce the chances of moisture accumulating and causing more problems down the line。 If there are rats or other pests nesting near or on your vehicle's rear floorboard, taking measures such as rat traps may be necessary
Water Leaks
There are a few things you can do to determine where the water is coming from and how to fix it. The most common sources of leaks in Honda Accords are on or near the rear floorboard area.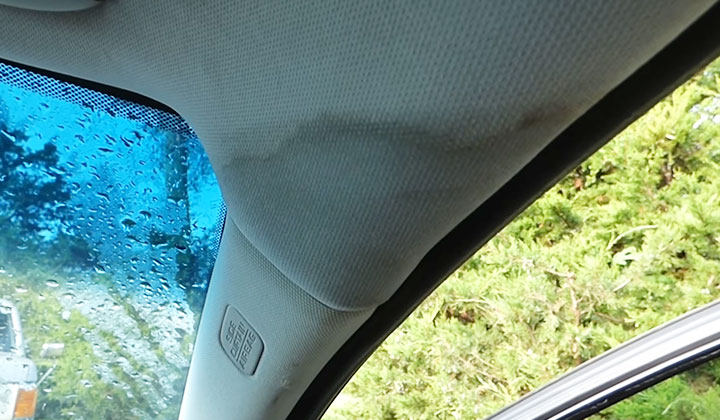 When identifying the source of the leak, begin by looking for obvious damage such as dents or tears in the rubber material below the surface of your car. If none of these methods work, you may need to replace part of your Honda Accords floorboard assembly including its sealant and gasket/adhesive tape between each panel section.
Rear Floorboards Can Get Wet
Your Honda Accord's rear floorboard can get wet if there is an opening in the cargo area, like a small hole from spilled water. The moisture can seep through and cause rust on the underside of your car's rear deck lid where it meets the floorboard assembly.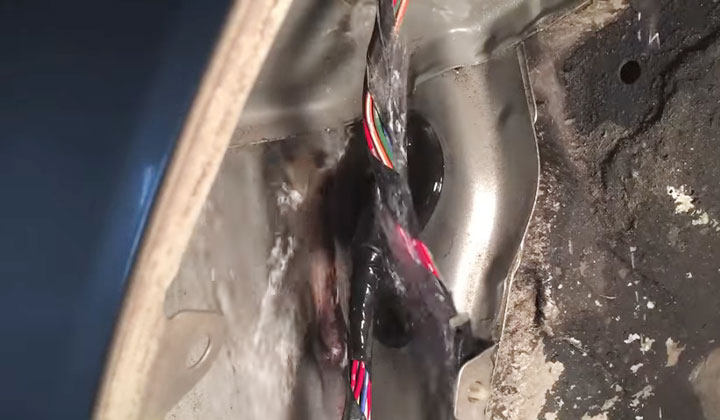 If you have pets or children, keep an eye out for their feet when they step on that wet spot as chances are high you'll scuff up that shiny finish. Honda recommends encasing your entire vehicle with WeatherBeater Floor Liners which will help protect not only the floorboards but also your carpets and mats inside the car.
Rear Floorboard Area Is Used For Storage Which Makes It Easily Accessed By People Sitting In The Backseat
If your Honda Accord's rear floorboard is wet, it may be due to a leak in the area where storage is located. This can cause liquids and other materials to seep through the cracks and onto the floorboard, making it wet. Vacuum leak is the worst of all, so it should be treated quickly.
To avoid this problem, make sure that any items stored on or near the rear floorboard are securely fastened down. Additionally, keep an eye out for areas of water accumulation on or near the rear floorboard – if you see anything suspicious, alert a mechanic immediately.
Finally, always use caution when sitting in the backseat of your Honda Accord – even if everything appears normal from the outside appearances.
If There is a leak, water can get on the floorboard area and cause it to become wet or moldy
If there is a leak, water can get on the floorboard area and cause it to become wet or moldy. You should inspect the area around where you think the leak may be and look for any sign of leakage.
If you find evidence of a leak, Honda recommends replacing the rear floorboard cover as soon as possible to prevent further damage from occurring.
One way that you could check if your Honda Accord has a rear floorboard leak is by filling up both sides of your car with water and seeing how quickly it seeps in under the panels; if it does not take long for water to reach the ground then there might be an issue with your floorboards.
Always consult your local Honda dealership when diagnosing and repairing issues related to leaks in your vehicle- they are experts at fixing these types of problems professionally.
To Recap
There are a few potential causes for a Honda Accord rear floorboard being wet. One possibility is that there is water leaking from the car's undercarriage, which can be caused by corrosion or damage to the vehicle's bodywork.
Another possibility is that rain has collected inside the car and leaked through the floorboards. If you're concerned about this issue, it would be best to take your car in for inspection by a mechanic.