The alarm system on your Honda Civic is designed to let the driver know if there is something wrong with the car, such as a tire pressure light or a low fuel warning.
It's important for drivers to be aware of these lights and alarms because they can save lives! Drivers should always pay attention to their cars in order to avoid any dangerous situations from happening.
When you turn off the engine, and it continues to beep, this could indicate that there is an issue with your vehicle. The sound could signal low tire pressure, a faulty sensor, or other issues.
Common Beeping Causes On Honda Civic
It's most likely the auto-lock walk-away feature that causes a Honda Civic to beep. Among the other causes are a malfunctioning seat belt sensor, a short in the wiring, a key fob left in the vehicle, and the door is open while driving.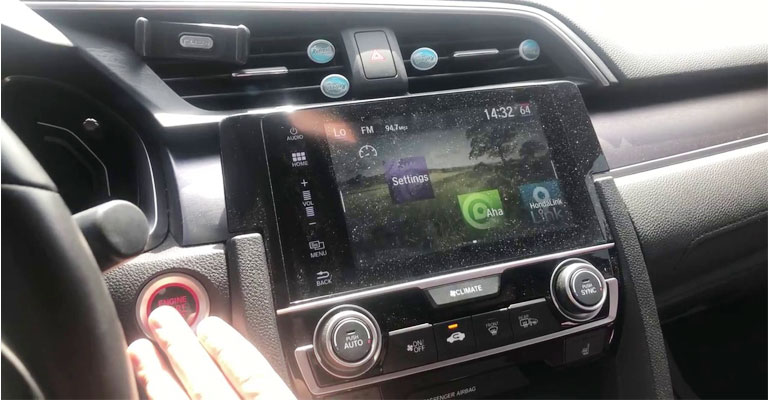 The gauge cluster could have blown a light bulb. Usually, there is a simple explanation for a Civic beeping continuously.
Seat Memory
Seat memory, or driving position memory, has been reset by some Civic owners with success. Depending on your model year, your owner's manual will tell you how to reset it.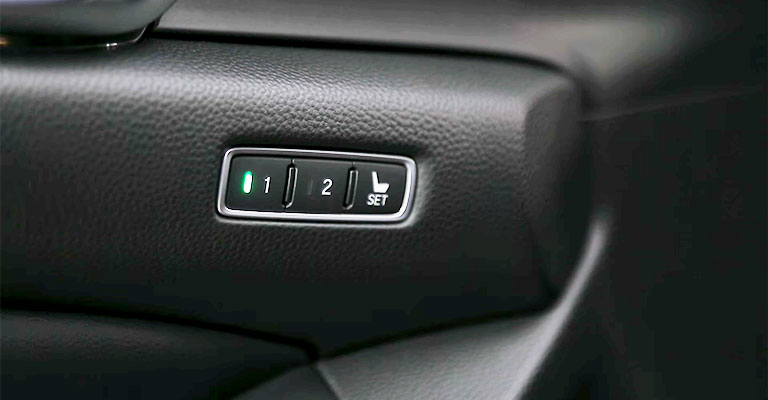 Adaptive Cruise Control
In ACC-equipped touring models, these beeps when the system detects a car or no longer detects one.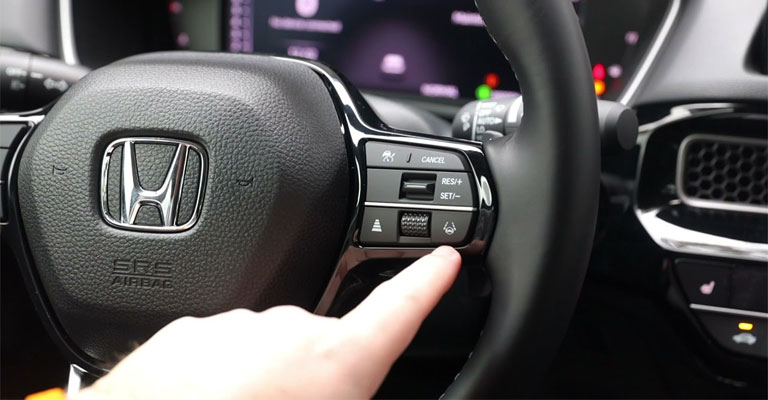 Lane Departure Warning
It is normal for there to be some beeps, for example, if you have a lane departure warning, you will hear multiple beeps.
Gauge Cluster Bulb
Your Civic may start beeping when a bulb blows in the gauge cluster to alert you that something is wrong. Otherwise, it is difficult to inform the driver of this issue.
Having a thorough look at the light in your gauge cluster to make sure it is working properly could be an airbag warning light that has gone out. Turn the key in the ignition, and everything should light up as soon as you do this.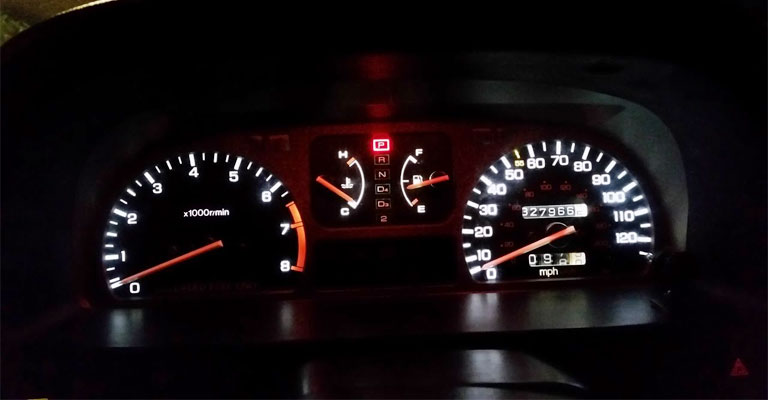 Plugged In Accessory
There is a 12V charging port on some Civics. The beeping stops when items are unplugged from this outlet.
The Door Latch Is Stuck
It is a common problem for all cars to have door latches that stick. Having an open door will cause the car to believe you have a door that isn't closed properly.
The latch may need to be replaced, or you can lubricate it with some WD-40. You may also need to replace the sensor that detects the door is closed if it's faulty.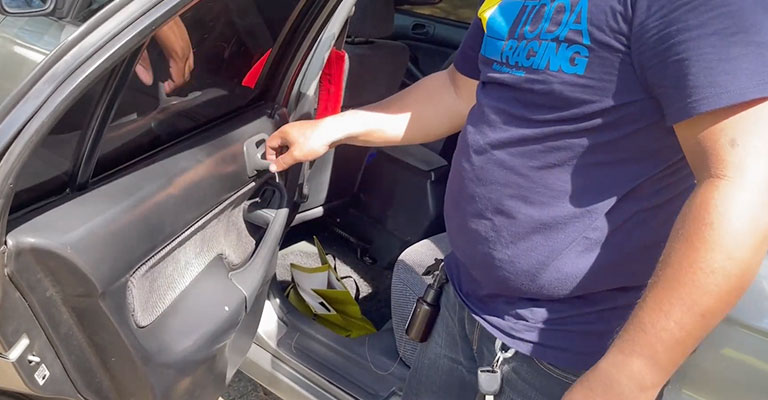 Seat Belt Sensor
The passenger seatbelt sensor is one of the most common causes of the beeping, and it may be completely broken or triggered by putting groceries or your dog on the seat.
It will be easy to test this by fastening the seat belt and seeing if the noise stops. In addition to making sure all doors and the trunk are closed properly, it won't hurt to double-check them.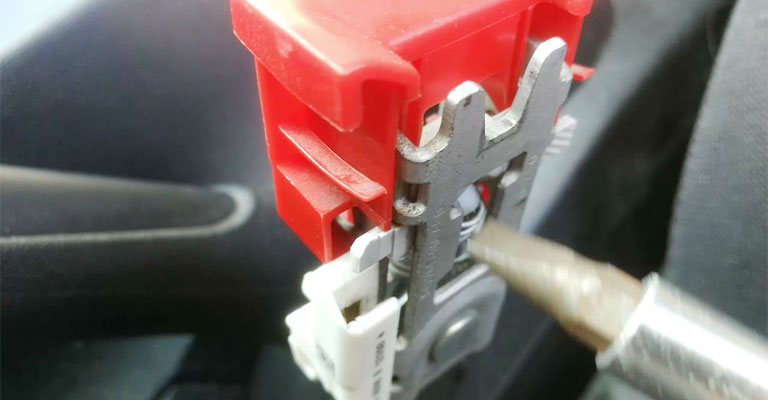 Using A Scanner To Diagnose Beeps
A diagnostic scanner tool that supports OBD2 is recommended if you hear a beeping sound. The easiest way to use them is to plug them into your car. Under the steering wheel is usually an OBD2 port.
You can research the Civics' scan codes online once you have the scan codes. Additionally, OBD apps exist so you can connect your car straight to your smartphone (via Bluetooth or cable) without the need for a scanner.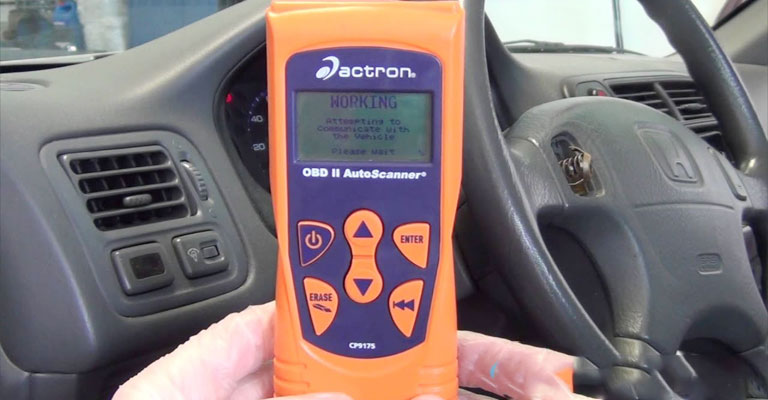 Chirping Sound From Honda Civic Engine
You may be using a fuel that is causing your engine to make strange chirping sounds. Several owners have noted that this is due to ethanol-containing fuels, and the sound is normal – the ethanol in the fuel causes the pump to make this noise.
You will experience the same problem if you use low-quality, cheap fuel. The noise is unlikely to disappear by changing the fuel pump. As a result, we recommend trying higher-quality gas, and if that doesn't work, contact your dealership.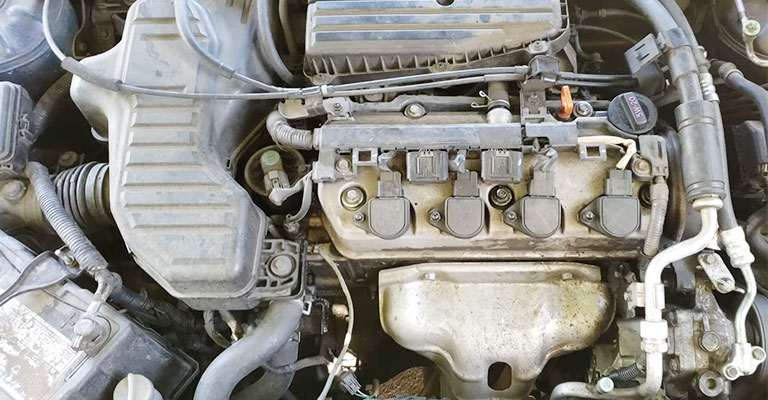 The Honda Civic Beeps When The Door Is Opened
The beeping noise you hear when opening your Civic car doors is the car's way of drawing your attention. Your lights are probably on, or there is a short in the wiring, either in the ignition cylinder, steering wheel, or seat belts.
The wiring will chime or sound a warning if there is an electrical fault. In order to prevent you from locking the doors before getting the keys out, the car presumes you have not fastened your seatbelt or left the key in the ignition.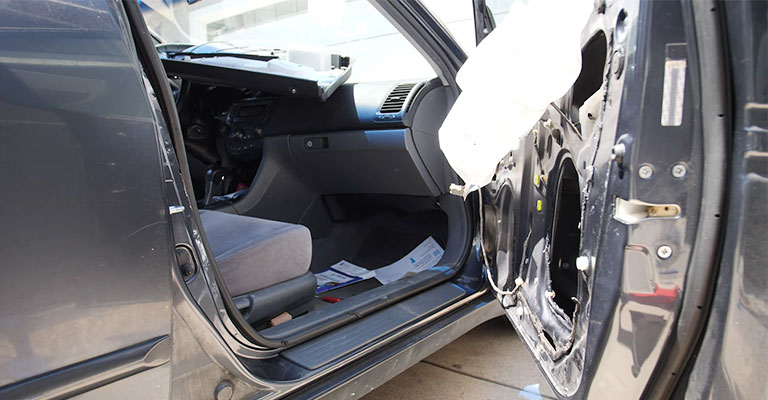 A number of recalls have been issued for Honda ignition switches that wear out and are short. You can check if your Civic was affected by this recall on Honda's website by entering your VIN number.
Honda Civic Trunk Beeps & Won't Close
As part of the anti-kidnap feature of your Honda Civic, if you keep spare keys in the trunk, you will not be able to lock or shut the trunk. As a result, there have been some reports of owners not being able to close their trunks and hearing beeping noises.
There is a possibility that your fob trunk button is causing the problem, but this is unlikely. When closing the trunk, try moving any bags or items in the center of the trunk; there may be a sensor here that needs to be unobstructed.
Make sure your spare key fob is not inside your trunk when you lock it. The spare keys are the most common cause of a trunk that won't lock.
If this is not the problem, you can override the trunk by pressing the trunk down repeatedly until the trunk locks.
The trunk button on the key fob can also be pressed repeatedly to reactivate the latch. Your dealership may be able to help you if you're still having problems.
The Honda Civic Beeps When It Starts
Try starting your Honda Civic with the seat belt fastened if you hear a beep when you start it. Honda models all emit this beeping.
Beeps From Honda Civic When Walking Away
Your Civic may be beeping continuously if the walk-away auto-lock function has not been activated and it is still unlocked. Several factors can cause this, including:
The smart entry remote signal may be interfered with by your mobile phone or other electronic devices.
You may have walked away from the vehicle too quickly – stay within five feet of the vehicle when you get out and close all the doors before you leave.
The smart entry remote was left in the car, and the Civic was not turned off
There is a problem with the door, hood, or rear hatch not closing properly
There is a smart entry remote in the vehicle that has been left behind
What Can I Do To Stop My Car From Beeping?
Getting your car to stop beeping can be accomplished in a variety of ways. You can do it in a number of ways, as follows:
You Should Turn Off Your Alarm System
Make sure your alarm system is set to turn off. You may need to contact the dealer for more information on your system if you are unable to locate a specific button on the remote or inside the car.
The Battery Needs To Be Disconnected
You can stop your car from beeping by disconnecting the battery, which will disable all of your alarm systems. When you turn off your car, make sure you have a spare key so you can reactivate your alarm system.
Remove The Ignition Key
Leaving the key in the ignition of an older car while it is off can cause the vehicle to continuously beep. You can stop the beeping by taking the key out of the ignition and waiting for it to stop.
Immediately after your car has stopped beeping, put the key back into the ignition. When you are trying to leave, your alarm system will not work when your car is immediately turned off.
Final Words
There is something wrong with your Civic if it is beeping. It is possible for some of these issues to be fixed on your own, but others may require the assistance of a mechanic.
You may find it frustrating if your car keeps beeping for no apparent reason. It can also be confusing to figure out why this is happening.