There are many good things to say about the 2014 Honda Accord midsize car. The cabin is stylish and comfortable with upscale materials, an intuitive dashboard layout, and an easy-to-read display. In addition, there is plenty of room for all occupants in the seats.
There is plenty of space behind the rear seats of the Accord, making it one of the most spacious vehicles in its class. According to J.D Power, Accord's reliability rating is about average at three out of five.
In addition, the standard technology is advanced, and long-term reliability ratings are better than those of other midsize cars. There were two recalls reported for the 2014 Honda Accord.
In one case, the battery sensor was not present; in another, the bolts on the connecting rods were not torqued properly. You might come across some other common problems which we will be discussing in this article.
Common 2014 Honda Accord Problems
Below I will discuss a few other problems owners have experienced with 2014 Honda Accord car.
1. Honda Accord Check Engine Light and D4 Light Flashing
Warning lights may appear on Honda Accord models if the automatic transmission suffers from shifting problems.
There may be rough shifting, the "D4" light blinking, and the check engine light flashing. Additionally, the check engine light will illuminate, and the computer will store OBD trouble codes P0700, P0730, P0740, P0780, P1768, and P1768.
The failure is very likely mechanical if the transmission shifts roughly. A faulty sensor or dirty transmission fluid may be a problem if the transmission performs normally.
The diagnosis and repair process typically requires the use of professional diagnostic equipment. In addition, ATF replacement intervals and procedures must be strictly adhered to ensure the transmission's longevity.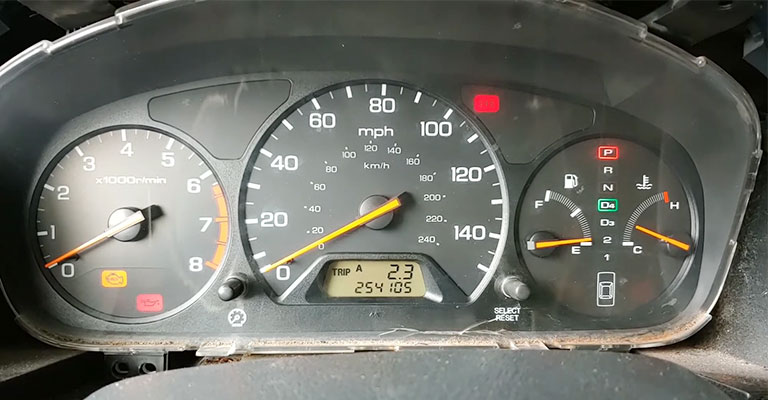 2. Honda Accord "No Start" Due To Faulty Ignition Switch
Failure of the ignition switch can result in the car stalling or failing to start. In response to a recall, Honda is replacing the ignition switch.
Get in touch with your local Honda dealer if you are experiencing this issue. An average cost of $151 – 186 for replacing the ignition switch on a Honda Accord.
3. Honda Accord Power Door Locks Stopped Working
Power door lock actuators can fail in several ways, resulting in several symptoms. A door that does not lock, locks by itself, or does not open can fall under this category.
Often, these issues are intermittent and don't have any rhyme or reason behind when they happen. For example, in the case of a malfunctioning door actuator, it cannot be repaired and must be replaced once it has been determined the part is faulty.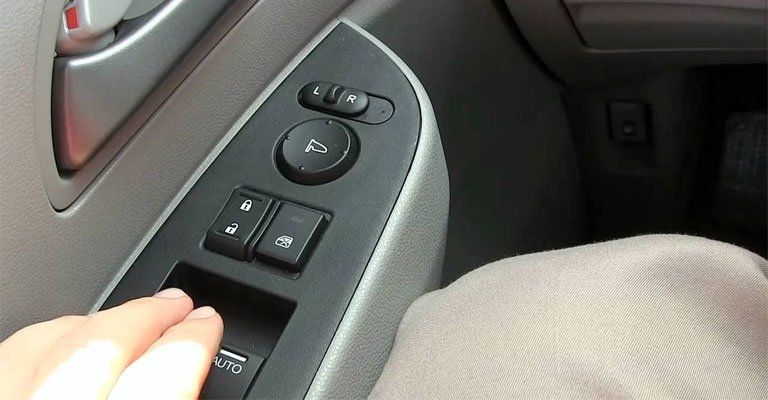 4. Honda Accord Radio/Climate Control Display May Go Dark
Some models can have a dark radio display and a dark climate control display. For this concern to be resolved, the affected unit must be replaced.
There have been reports of Honda assisting some customers with this repair. Between $88 and $111 is the average cost for a Honda Accord General Diagnosis.
5. Honda Accord Check Engine Light and Engine Takes Too Long to Start
A problem with the EVAP canister vent solenoid may occur in Honda Accords manufactured from 1997 to 2017. If you try to open or close it, it stops responding and behaves as follows:
A check engine light is illuminated
A trouble code P1457 is stored in the OBD
There is a delay in starting the engine
There is a noticeable decrease in fuel mileage
There is a valve located on the charcoal canister, which opens and closes when commanded. However, a corrosion-induced break in one of two internal seals causes air to escape the system, causing OBD trouble code P1457 to appear.
You can either replace the vent valve or clean and reseal the vent valve if that has been successful in correcting the problem. In the same way, a worn gas cap, a missing gas cap, or a loose gas cap can lead to the same problems.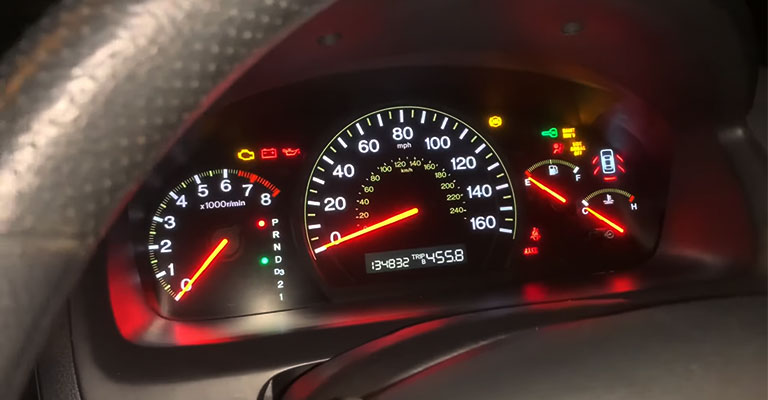 6. Honda Accord's Air Conditioning Blows Warm Air
A lack of protection for the condenser can cause damage to the air conditioning condensers from road debris. Accord AC condenser replacements cost an average of $505 to $552.
A Honda Accord experiences vibrations due to warped rotors. When braking, the front brake rotors can warp and cause vibrations. Pedal vibrations and steering wheel vibrations will be felt.
Rotor replacement is the only solution to this problem. It is highly recommended to use high-quality rotors. OEM parts are best for brake repairs, but some aftermarket rotors can also work.
Having your mechanic use rotors that have proven to be effective is always a good idea. Between $219 and $243 is the average cost of replacing brake pads on a Honda Accord.
7. A Humming Noise Is Caused By The Rear Wheel Bearing And Hub On A Honda Accord
A number of rear wheel bearings have been reported prematurely worn by owners. If the bearing fails, a grinding or humming noise can be heard from the rear as the vehicle speeds up. The rear hub assembly, including the bearing, must be replaced to remedy this condition.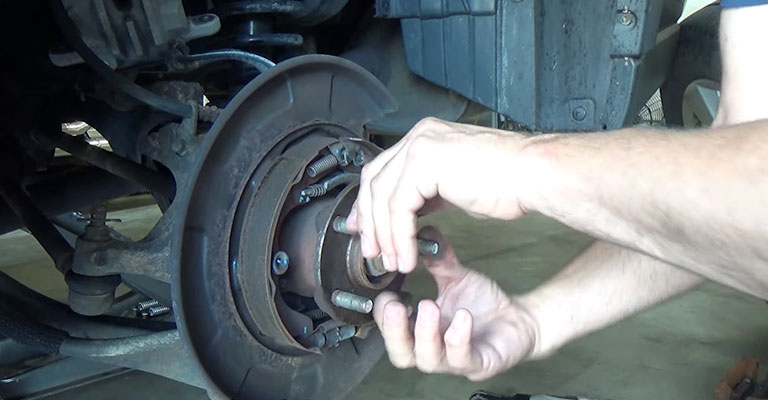 8. Honda Accord's Driver's Door May Not Open
The latch assembly on the driver's door can break internally, resulting in a closed door. There is no way to open the door with the interior or exterior handles.
A certain location must be drilled in the latch assembly to open the door after removing the door panel (likely to cause damage). It costs between $181 and $242 to replace the door lock actuator on a Honda Accord.
9. Water may enter the Honda Accord's tail light assembly due to leaking gaskets
An assembly of tail lights on the driver's side fills with water. Through the lamp socket, water pours out of the trunk when the trunk is opened. As a result, water can enter the tail light assembly through leaking gaskets around the tail lights. This problem should be resolved with new gaskets.
10. Honda Accord ABS Modulator May Leak Air and Cause Low Brake Pedal
Possibly, the ABS modulator (hydraulic unit) can leak air into the brake system, causing a low brake pedal. If the ABS modulator is found to be the source of the leak, a new one will need to be installed. An average cost of $1,082 – $1,092 to replace the ABS Control Module on a Honda Accord.
11. Honda Accord Brake Pedal May Feel Hard After The Vehicle Has Been Idle For A Long Time
A problem with the vacuum supply hose for the brake booster may be causing the brake pedal to feel hard the first time it is pressed in the morning.
This concern can be addressed with a revised brake booster hose. It costs between $76 and $96 to diagnose an Anti-lock Brake System (ABS) on a Honda Accord.
12. The Engine Idle Speed On The Honda Accord Is Erratic, Or The Engine Stalls
The idle air control system on the Honda Accord may be malfunctioning, resulting in:
Idle error/bouncing
Fuel consumption is poor
Check engine light illumination
Code P0505 on the OBD
There is a possibility of engine stalling
As the throttle body closes, the idle air bypass system releases enough air to allow the engine to idle. It consists of vacuum lines, an idle air control valve (IACV), the throttle body, and the intake manifold.
This system should be inspected if the OBD trouble code P0505 appears. A dirty or failed IACV is the most likely cause, but vacuum lines, intake manifold gaskets, throttle body gaskets, and IACV gaskets should all be inspected.
In addition, before installing the IACV on the throttle body, the throttle body ports should be cleaned.
The Bottom Line
The 2014 Accord ranks third among 14 midsize cars based on owner reviews. The Honda Accord is an affordable car with excellent reliability and cutting-edge technology. There are rarely any problems with Honda Accords, and when they occur, they are usually easy to fix.