There are many reasons why people paint their hubcaps. Some do it to express their personality, some do it to make their cars stand out and some do it as an art form.
It is not an uncommon practice to paint the hubcaps on your car. It is a way of personalizing your car and making it stand out from others. It can also be a way of showing off some personality.
Exposure to the weather can cause hubcaps to become dull or pill, but this does not necessarily mean you need to replace them. Your hubcaps can be renewed right back to new with just a little knowledge and a visit to an auto parts store.
If you prefer something different from the original color of your hubcaps and have grown tired of it, can you spray paint them? Here's what you need to know.
Can You Spray Paint Honda Civic Hubcaps?
Yes. The preparation work that goes into getting great painting results is always crucial. Plastic hubcaps are especially difficult to paint.
For a professional-looking finish, auto spray paint is your best option since there are a variety of paints made specifically for automotive plastics. Spray paint is also easy to use and, when applied correctly, produces a great finish.
If you know how to paint hubcaps properly, you can paint almost all plastic hubcaps. If you want to give your car a new look, you can bring old hubcaps back to life or select a whole new color.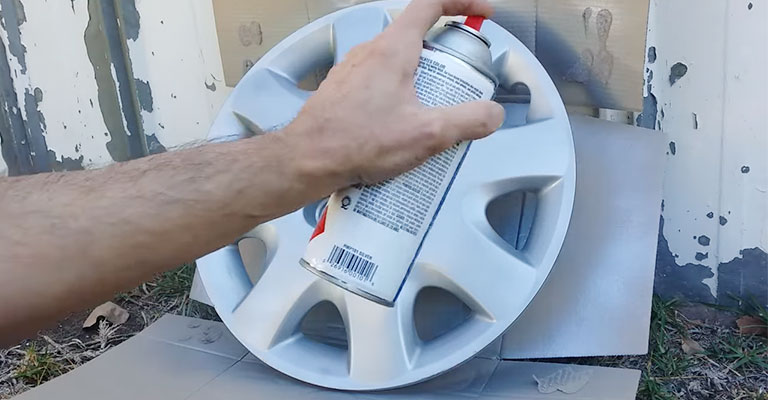 In addition to some preparation work and a few minutes at the parts store, it's an easy process. Would you like to give your vehicle a fresh new look? Use this guide to get hubcaps painted correctly. It includes step-by-step instructions and common questions.
How Do I Choose The Best Plastic Spray Paint For Hubcaps?
Choosing a paint that is known for its durability is important when spray painting hubcaps.
It is very important to select the right spray paint for your hubcaps because they go where your tires go, so they see a lot of miles. Plastic hubcaps are best painted with the following spray paints: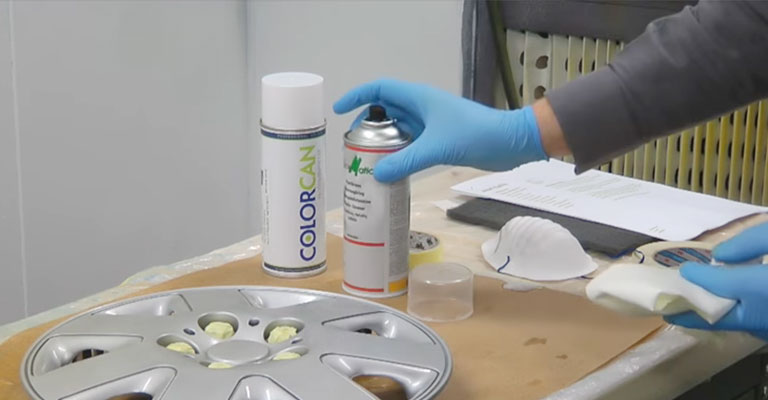 Thompson Water Seal Spray Paint
An excellent company for protecting your outdoor accessories, this company has been around for a long time. In spite of this, they have made advancements in the automotive industry through new technology. For hubcaps, Thompson spray paint is highly recommended since it is waterproof.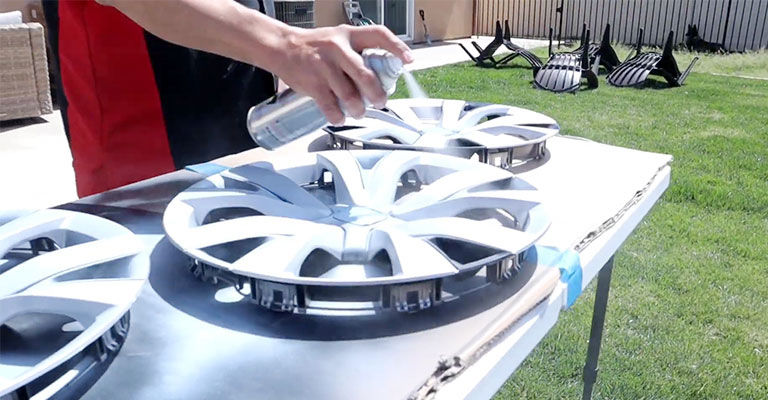 Rust-Oleum Spray Paint
For many years, this brand has been associated with outdoor housework. The company has made strides in offering paint for automotive purposes such as hubcaps in recent years.
There are many automotive and hardware stores that sell this spray paint. With a reasonable price tag, fast drying time, and many years of customer satisfaction, this product is a great choice.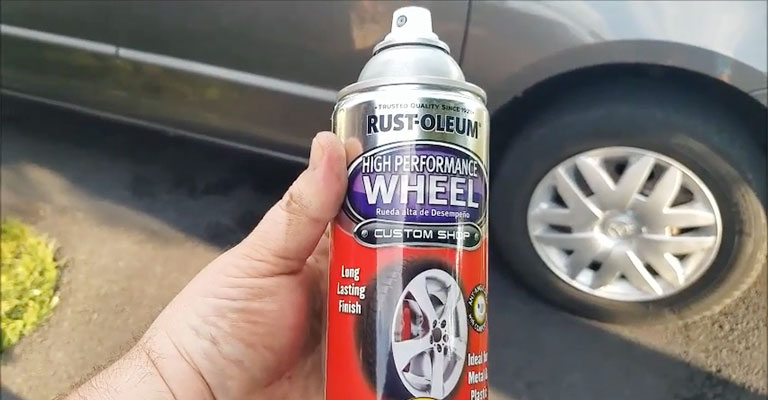 Kayron Spray Paint
One of the best spray paints for plastic applications is made by this company. The hubcaps you'll be using are almost all plastic, so this brand is a good choice. In addition, it is moisture resistant.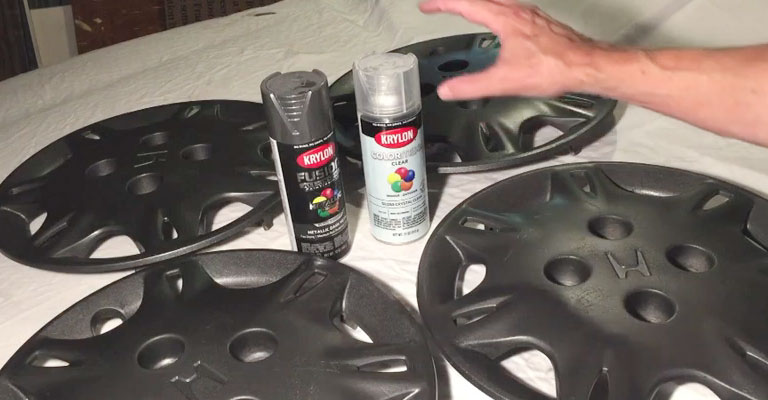 Dupli-Color Spray Paint
The Dupli-Color spray paint works great for vehicles, so you can find it in any auto parts store or auto parts section of a department store.
With over 60 years of automotive experience, Dupli-Color produces top-notch touch-up paints, trim parts, and interior parts.
In addition to being fast-drying, Dupli-Color offers a Fade-X technology, so it will stay colorfast and glossy for many years to come.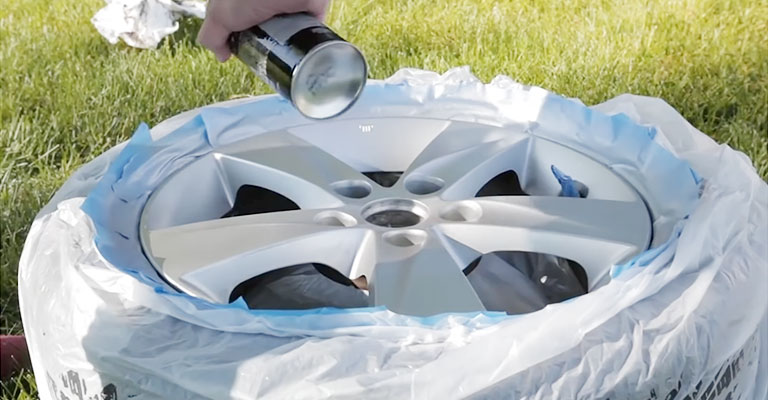 How To Paint Plastic Hubcaps?
Here's how to paint plastic hubcaps.
Step 1
Dish detergent and hot water should be used to clean the plastic hubcaps thoroughly. Due to its gentle nature and degreasing properties, dish detergent is ideal for automotive applications.
Use a flathead screwdriver to pry the hubcaps off the tires once they have thoroughly dried.
Step 2
320-grit sandpaper should be used first, and then 600-grit sandpaper should be used until the scratches have been removed. Make sure only damaged areas are sanded.
Use sandpaper with a 1000- to 1500-grit setting to wet-sand the scratches. Sand in circular strokes after dipping the sandpaper in clear water.
Use a wet towel to moisten the area while sanding. Use a red scuff pad to lightly scratch the plastic surface if the plastic is brand new.
Step 3
The primer should be shaken vigorously before spraying a light coating over the surface. Sanding or scuffing leaves behind scratches that primer fills in.
Allow 10 minutes for the primer to dry before applying a second coat. Wet-sand the entire surface with 1000- to 1500-grit sandpaper after the primer has dried for 30 minutes. Wet sand after each coat of primer, and apply two more coats.
Step 4
The spray paint needs to be shaken before application. A thin coat of paint should be applied after the first coat has dried for two hours.
It is important that each coat looks uniform. To achieve the desired darkness, apply as many coats as necessary. Before applying a clear coat, let it dry for 30 minutes.
Step 5
Let each clear coat dry thoroughly before spraying the next. Shake the clear coat vigorously and spray four coats.
Apply rubbing compound to the clear coat one day after it has dried. Hubcaps should be waxed after 30 days.
Decide whether or not you want to use a clear coat finish on your paint after you are satisfied with the outcome. The hubcaps will shine more if they are coated in a clear coat, but they'll also be more protected.
How To Paint Plastic Chrome Hubcaps?
In order to prevent any damage to the paint, you'll want to add a primer coat between the prep/cleaning steps and the final colors for plastic chrome hubcaps. Read our posts about paint removal, painting tires, and cleaning whitewall tires to learn more about tires.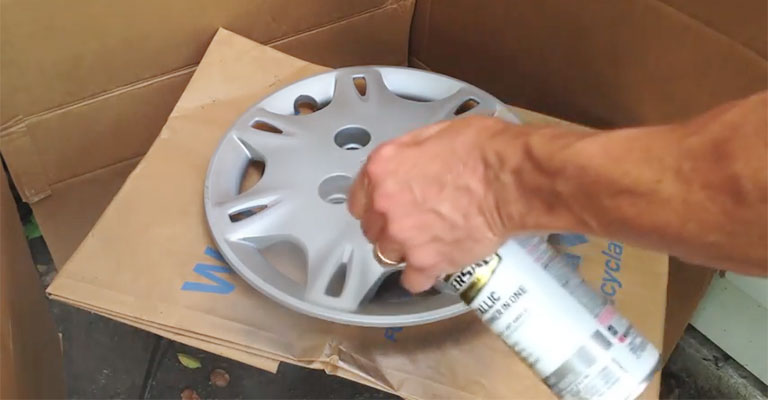 How Do You Paint Hubcaps Gloss Black?
If you follow the steps above, you can easily apply a black finish to your hubcaps. Gloss black and satin black are trending colors for hubcaps lately.
Choosing the right black is the most important step. Gloss black and satin black follow the same procedure, but because gloss black has a smoother finish, imperfections are more apparent and require more finesse during the finishing process.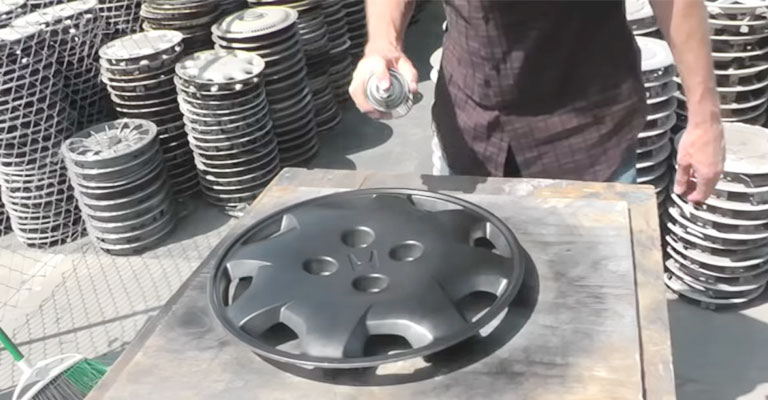 Final Words
It is fairly simple to paint your hubcaps when installing, giving them a clean, revitalized look that goes well with the look of your car. You should apply a primer coat before and after painting plastic chrome hubcaps.