You should avoid driving with the AC on if the engine is surging. It might help to drive without your air conditioner for a short while, but this will only be a temporary solution. A solution needs to be found for the actual problem.
Summer days are hot and humid, so turning on the air conditioner is a welcome relief. Your cabin is filled with cool air, so you can relax and drive comfortably.
In contrast, if your car surges while you have the AC on, you need to investigate and fix the problem.
It is more common for car air conditioners to break since they are smaller than traditional AC systems.
The problem may be due to a low refrigerant level, a faulty belt, or a failing ac compressor. You can find help in this article if you are going through this problem.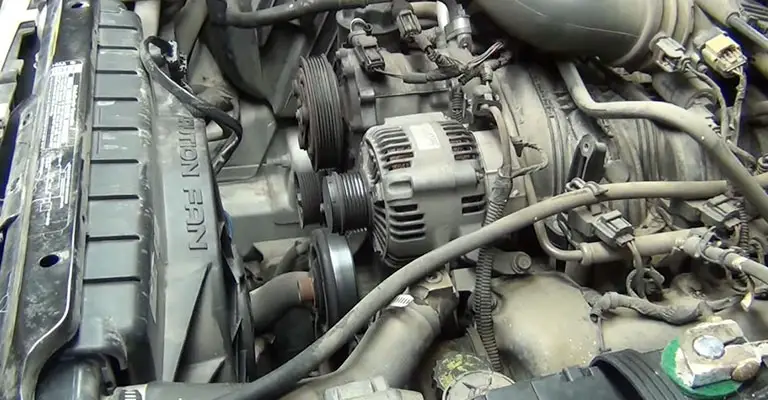 Does Your Car Idle Rough When You Turn On The Air Conditioning?
It is usual for the engine to lose rpm briefly when the AC is turned on. AC clutches place additional load on engines when running the compressor.
It should, however, relaunch the idle speed using the car's computer (PCM). Unfortunately, the idle speed doesn't rise after losing more than 200 rpm, so there's something wrong.
10 Common Reasons Why Car Sputters When Air Conditioner Is On
Problems with the AC system can also exacerbate this condition. The compressor will kick on more frequently in a low refrigerant system, increasing surging frequency.
1. Overfilled AC System
Your AC can suffer from the low refrigerant, and your engine may surge if it is overfilled. You will experience various problems if you don't use the correct refrigerants.
2. Faulty IAC valve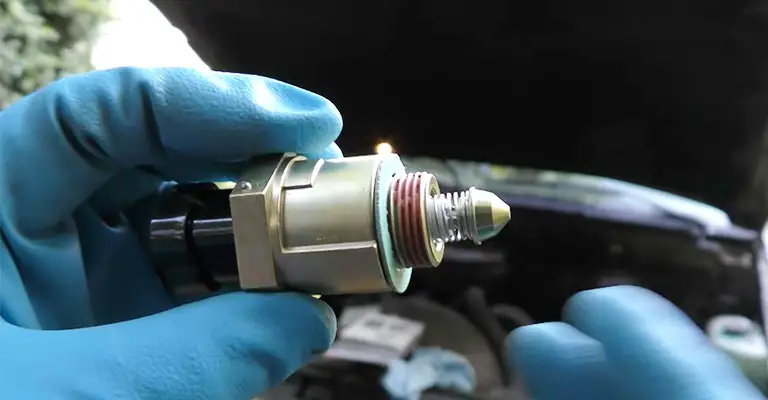 The PCM (power system control module) uses an idle air control (IAC) valve to manage the idle speed. IAC blows air from the throttle plate in a certain amount.
The air-fuel mixture is improved by additional air during a cold engine start. During other circumstances, such as when air conditioning or defrost systems are turned on, it also aids in increasing engine speed.
In most cases, IAC problems involve carbon deposits around the valve and throttle passage, as well as the failure of the IAC engine. Check the throttle bypass port and IAC valve for carbon deposits as a basic IAC engine test.
3. Carbon Buildup
It is common for engine components to accumulate carbon over time, putting a significant strain on them.
In addition to increasing idle speed, the computer also miscalculates and increases load because of your AC compressor. IAC valves, EGR valves, and throttle bodies are common sources of carbon buildup.
4. Bad AC Cycling Switch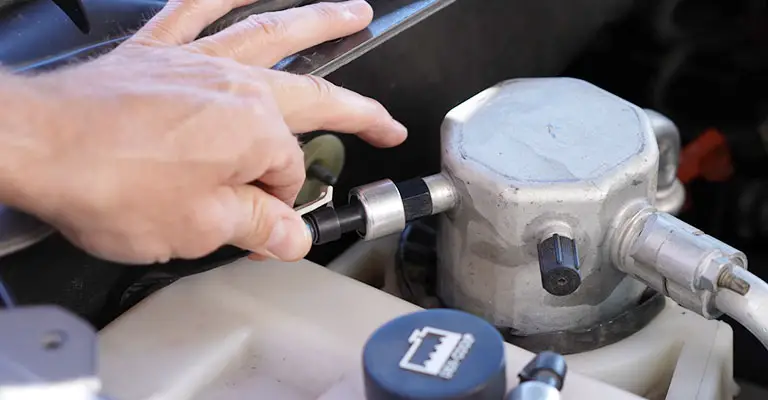 The AC cycling switch provides control of the compressor cycling pattern. As time passes, it can become faulty. As a result, the engine will be heavily loaded and could surge.
5. Bad Belt
The car surges when the AC is on due to a worn compressor belt, an often-overlooked cause. The belt can slip when it is stretched or worn smooth.
As a result, the engine and AC system are put under significant strain. An AC belt replacement usually eliminates surges and ensures better performance.
6. Failing AC Compressor/Low Refrigerant
Having a failing AC compressor can also contribute to your surging problems. This is because the compressor will be forced to cycle on more frequently if your AC system is low on refrigerant.
7. Adjust Idle Speed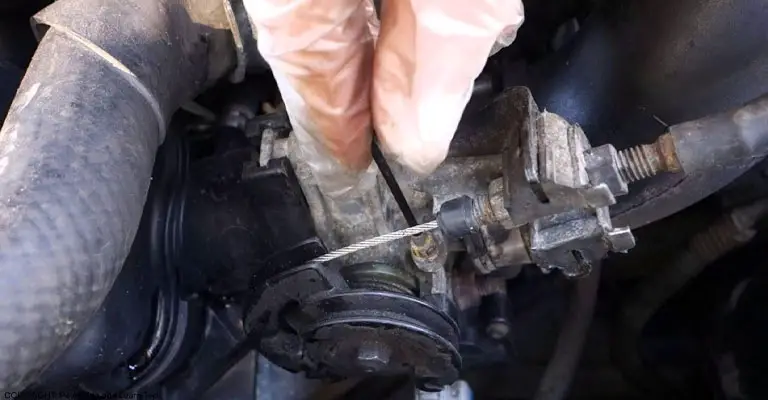 It may be necessary to adjust your idle speed if you have not found the cause of the problem. For example, an old vehicle with a carburetor can have its idle speed changed.
This procedure is performed regularly by many carburetors. If your model has an idle speed solenoid valve, adjust the screw and check it.
Airflow, throttle position, and temperature are all factors that influence the idle speed in modern automobiles' powertrain control modules (PCMs). In addition, manual adjustments may be available in some versions.
Your owner's manual or the engine compartment decals may provide more information. The PCM sets the idle speed based on sensors.
There are several types of sensors, including throttle position sensors (TPS), mass airflow sensors (MAF), and engine coolant temperature sensors (ECT).
A sensor or actuator that works on the periphery of your working system may not cause problems until your air conditioner is turned on. However, there is also a possibility that the check engine light will not illuminate.
You might wonder, car sputters at high speed too, read the details.
8. Problems With The Distributor And Ignition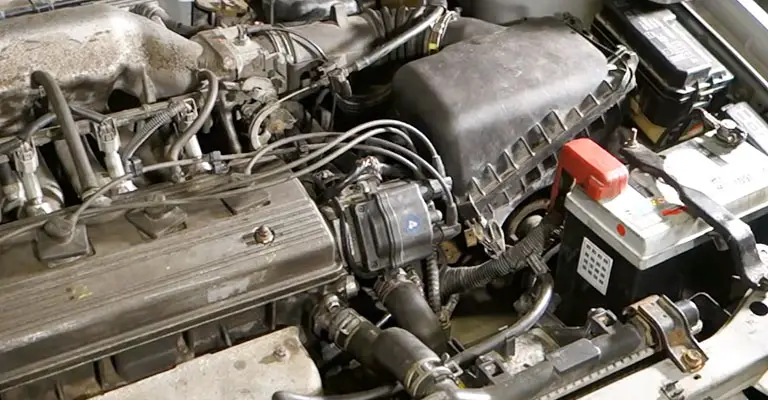 Make sure your old car comes with a new cover and rotor if you bought it from a dealer. Carbon deposits will accumulate on the center and outer ends of the lid, eventually igniting them.
The spark plug tip is protected from intense sparks by this mechanism. Ensure that no carbon traces or cracks are present on the manifold cover and terminals. Through carbon traces, the voltage will be sent to the ground.
Without intense lighting, it may be difficult to see carbon traces on the black dispenser cover. So, pay close attention to the lid.
9. Dirty Throttle Body
You may have a dirty throttle body if your car is idling unstable or sputter at starting and idling. This is because the engine takes air through the throttle body. Getting dirty will cause the engine to malfunction.
A dirty throttle body can affect the idle speed in AC operation. This is because a computer regulates the airflow through the throttle plate during idling, so the throttle plate stays closed.
When the air conditioner is turned on, dirty throttle plates and orifices will cause problems, resulting in insufficient airflow.
It is possible to improve the vehicle's performance and drive performance by cleaning the throttle body.
The product is designed to help people who suffer from poor performance, unsafe engine operation, and unstable vehicle operation.
Meanwhile, the new car is still in its infancy. Unburned gasoline and hot exhaust gasses will float to the top of the engine when the engine is shut down.
10. Further Investigating a Rough Idle When the AC Is Running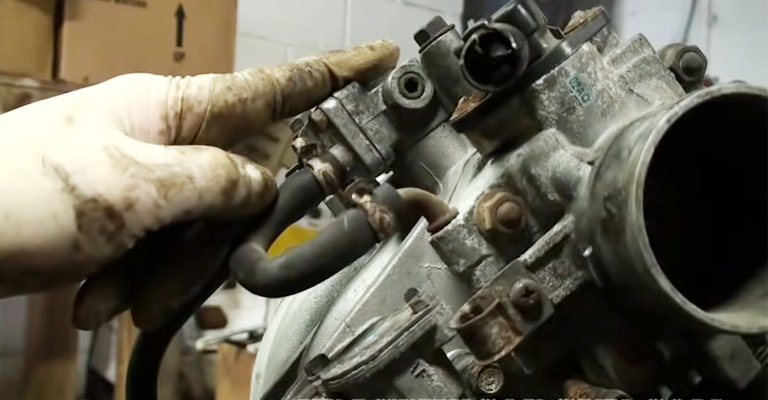 In most cases, you should be able to locate the fault among the components or systems discussed in the previous sections.
Most people experience these types of problems. Diagnostic trouble codes (DTCs) are often stored by the computer when a sensor fails.
There is a possibility that the check engine light will come on or not. Therefore, it's always a good idea to scan the computer's memory to see if there are any DTCs. Pending codes can guide diagnoses.
What Is The Relation Between Car Surging and AC?
There is no one system that is responsible for this problem – it is a combination of a variety of factors. A load is put on your engine when your air conditioner turns on. Engines turn compressors.
You can use your cooling system by turning low-pressure, gaseous refrigerant into high-pressure liquid by building up pressure in the system.
The car's computer automatically adjusts the idle speed to compensate in response to the AC system loading the engine.
The EGR valve has the potential to cause surging if it has a buildup of carbon in any part of the system.
It can be either the idle air control valve or the throttle body, or the EGR valve. A surging engine occurs when the car's computer miscalculates the amount of power required and overshoots.
Final Words
In most cases, the Idle Air Control valve is the cause of the problem. Under all conditions, the IAC valve controls the engine's idle speed.
A compressor, for instance, puts a load on the engine when the AC is on. This load can cause idling rough. So, the IAC valve adjusts the engine's idle speed to ensure smooth idling by slightly bumping it up.