If your Honda's dashboard shows a blinking or flashing D light, your transmission may be faulty. Therefore, it is important to have a professional mechanic inspect and diagnose the problem as soon as possible.
A low transmission fluid level is one of the most common causes of this problem. A slippage or improper engagement of the gears may result in the drive (D) light blinking. It is also possible that the shift solenoid is faulty.
When the transmission shifts gears, this part tells it to do so. Taking your car to a mechanic or dealer as soon as possible is recommended if you are experiencing this problem.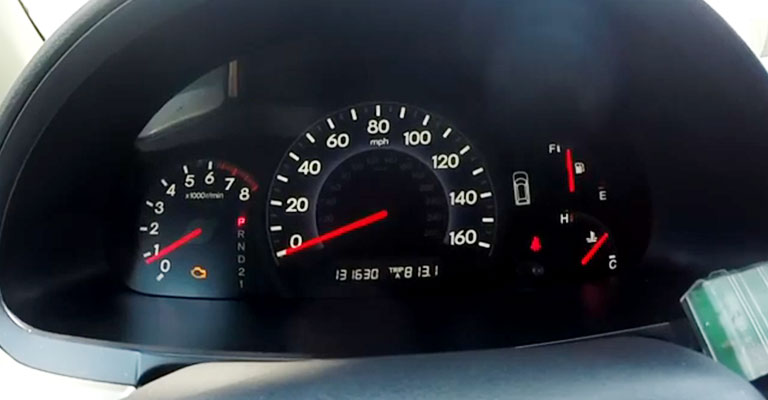 Why Is The D Light Blinking On My Honda? Common Reasons Explained
It is Honda's main selling point that it is reliable. There will always be problems with a car because no car is perfect. A blinking "D" light on your dashboard may indicate a problem with Hondas.
For example, transmission problems are indicated by the blinking D light. An example of this may be a shift solenoid or an electrical device like a transmission speed sensor. A low transmission fluid level may also indicate this.
To avoid any further damage to the transmission, I wouldn't recommend driving the vehicle until a qualified mechanic examines it. In addition, your Honda's D light may be blinking for one of the following reasons:
1. Alternator Failure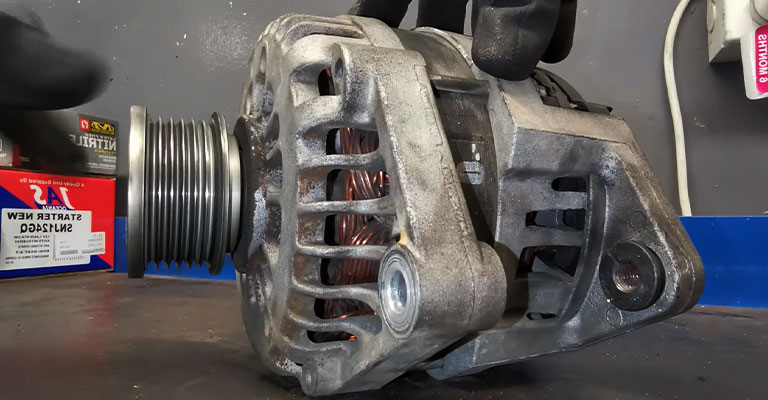 When the drive (D) light blinks, it could indicate a faulty alternator. A malfunctioning alternator will eventually cause the battery to die as it charges it.
The alternator must give the battery enough power, so check the battery voltage if you have a voltmeter. It is best to have your car serviced by a mechanic if that doesn't work.
Faulty alternators show the following signs:
Dead battery
A stalled engine
Bright or dim lighting
The engine turns slowly
Lights warning of low battery
2. The Charging System Is Faulty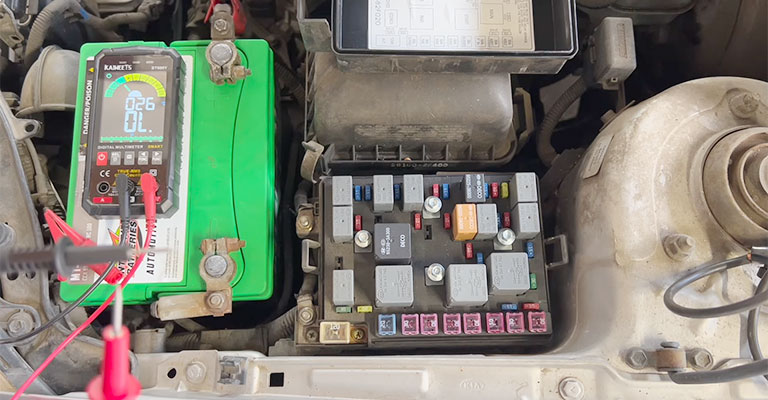 Alternatively, there could be a problem with your car's charging system. There could be a loose connection or a blown fuse to blame for this.
To check if the battery is receiving enough power from the charging system, you can use a voltmeter to measure its voltage. A mechanic will be able to help you if it doesn't happen.
Symptoms of a faulty charging system include:
A loss of steering power
The engine is stalling
Dimming of the headlights
Slowly raising and lowering power windows
Dimming or flickering interior lights
Fuses blowing
There is an onboard computer
3. Clutch Pressor Sensor Fault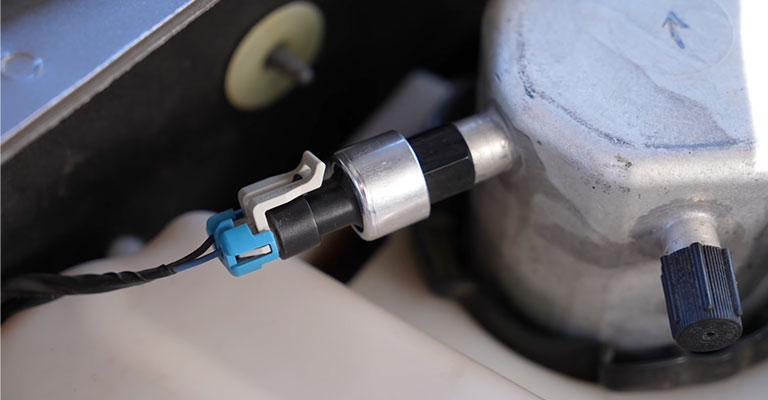 There is a possibility that one of the sensors located on the clutch pressor has failed. Blinking (D) lights indicate this. Sensors monitor clutch system pressure, and when they malfunction, they can cause problems shifting gears.
Symptoms of a bad clutch sensor include:
Starter problems with the vehicle
While in gear, the vehicle starts
The check engine light illuminates
4. Shift Solenoid Failure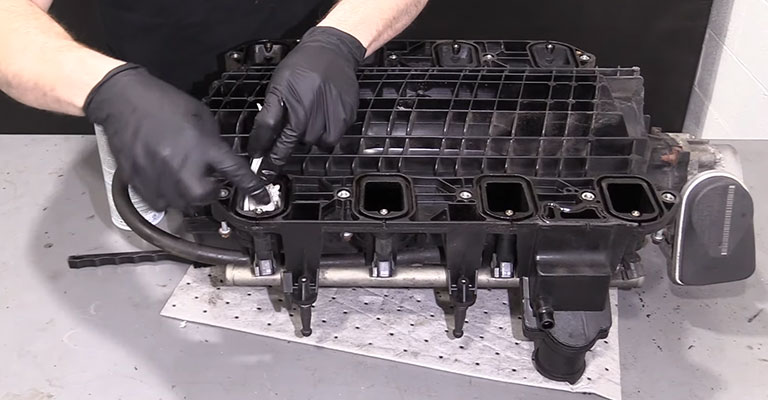 Its job is to control fluid flow through the shift solenoid. Transmission gears are engaged and disengaged by the shift solenoid. Drive lights can blink if it's faulty.
You can have your vehicle diagnosed by a mechanic to determine if this is the problem. You will need to replace the shift solenoid if it is damaged.
The following are signs of a faulty shift solenoid:
Light on the dashboard
Warning lights on the transmission
Shifting gears
Delays in shifting
Hard gear
Mode of limp
5. Transmission Failure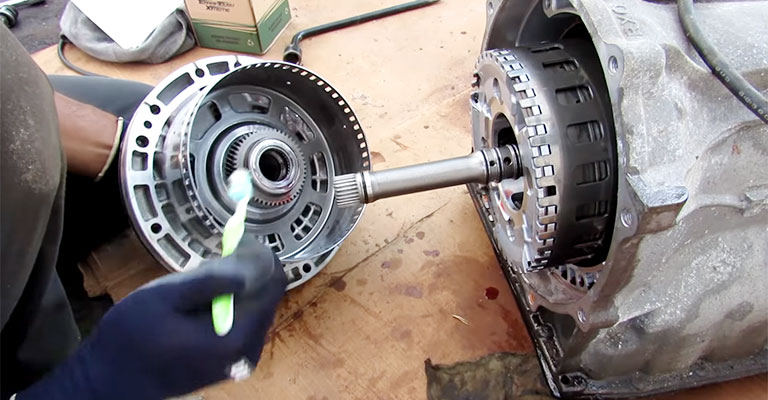 The drive light can blink when the transmission fluid level is low. You can damage your transmission if there is insufficient pressure in the system.
It's easy to check your transmission fluid level – just pull out the dipstick, wipe it clean, and find the dipstick (it should be labeled). Once it has been inserted and removed, recheck the fluid level. See if topping it up fixes the problem if it's low.
Transmission-related issues can cause the drive light to blink and a lack of gearbox fluid. In addition, it is possible that the torque converter in your car could malfunction if it has an automatic transmission.
This part of the transmission transfers power from the engine to the wheels. Adding more transmission fluid might not solve the problem, so you must consult a mechanic if the problem persists.
Faulty transmission symptoms include:
If your transmission is going bad, you'll experience different symptoms depending on your car type. However, to be on the safe side, you should watch out for the following:
Fluid leaking
Smell of burning
Gear shifts are hard
Gears slipping
Draggin' the clutch
Light on the dashboard
Shaking or grinding
Does A Flashing "D" Light Mean A Transmission Problem?
Honda Pilots, in particular, have flashing D lights when their transmission management system (PCM) detects a problem.
Because this error wasn't related to emissions and there was no extra "check engine" light, an OBD-II code scanner did not recover a diagnostic trouble code (DTC).
Several transmission failures result in a flashing check engine light (CEL) and a P07-type diagnostic trouble code, including or not a blinking D light.
Is It Safe To Drive With A Blinking D Light?
Your transmission can be severely damaged if you drive while your D light blinks. If the light comes on, you should have it checked out as soon as possible. Until you can get your vehicle to a mechanic, only drive short distances if you have to drive.
Honda Pilot Blinking D Light: What Does It Mean?
A blinking "D" light in a Honda Pilot indicates that the transmission is malfunctioning. It would be best if you had your vehicle checked by a mechanic as soon as possible, as several different things can cause this.
What Should I Do If My Honda Pilot's "D" Light Blinks?
When you see the flashing "D" light on your dashboard, you should drive as little as possible. This is because when a vehicle changes gears uncontrollably, it can become hazardous. So, before your transmission breaks down, make sure it is properly maintained.
You should always consult a Honda auto repair mechanic or any nearest vehicle specialist or technician for assistance. Hopefully, you will be able to resolve the issue on your own due to the above information.
It is possible to prevent transmission problems by performing essential maintenance consistently. A properly maintained Honda Pilot is a reliable SUV that will last a long time.
A Flashing "D" Light Appears Along With The Check Engine Light
One of the most commonly misinterpreted Honda Pilot lights or indications is the check engine light. You may see this light as a warning, an engine icon, or a message displayed by your onboard diagnostics unit.
Red or yellow light emits from this light. Your Honda Pilot's onboard systems have been tracking and regulating vehicle performance since the 1980s.
There are many ways to control engine speed, shift automatic transmission gears, and activate stability control, just to name a few. However, it is important to note that your check engine light diagnosis may indicate various problems. There are many causes of engine knocking, and it could be as simple as a loosened gas cap or as severe as a leaking radiator.
Final Words
Whenever your (D) light blinks, you should get your car inspected by a mechanic right away. It is only a matter of time before they can diagnose your problem and make the necessary repairs.
On the other hand, if you ignore the problem, your car's transmission could suffer further damage. When your Honda has a faulty transmission, the "D" light will blink. The first thing you should do if this happens is to take your vehicle to a mechanic as soon as possible.
In addition, you should check your transmission fluid level every 30,000 to 60,000 miles and replace it as necessary. Your transmission's life can be extended through regular maintenance and check-ups.