Do you ever wonder what powers the information display in your Honda vehicle's instrument cluster? This information is crucial for a safe and smooth driving experience, from the speedometer to the fuel gauge. The secret behind this display lies in a small yet powerful component – the Honda gauge control module.
A Honda vehicle's gauge control module (also known as the instrument cluster control module) is an electronic component responsible for managing and displaying information such as vehicle speed, fuel level, and warning lights on the instrument cluster.
It receives information from various sensors and control modules in the vehicle, processes the data, and displays it to the driver. The gauge control module is a critical component for the proper functioning of a Honda vehicle and is responsible for providing real-time information to the driver.
In the event of a malfunction, the gauge control module may display incorrect information or warning lights or cause other related issues. A qualified mechanic or dealership should be consulted for proper diagnosis and repair of any problems with the gauge control module.
Whether you're a seasoned mechanic or a Honda owner who wants to understand your vehicle better, this guide will provide a comprehensive overview of the Honda gauge control module and its role in keeping you informed while you're behind the wheel.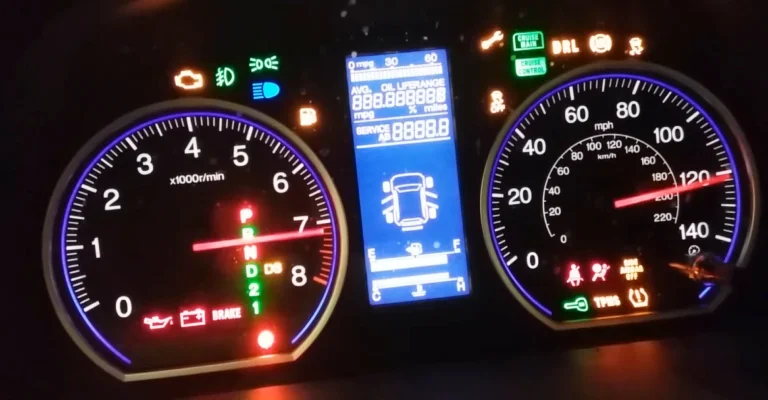 What Is An Instrument Cluster?
Instrument clusters are found in every vehicle. You can see it right in front of you. The instrument cluster is a board that contains a variety of gauges and warning lights.
Every vehicle comes with a dashboard instrument cluster, one of the vehicle's essential parts. It is up to the driver to keep track of the vehicle's status using the gauges and indicators.
An instrument cluster, gauges, LCD screens, and buttons are set directly in front of the driver's view, providing valuable information.
What Do Instrument Clusters Really Do?
In most modern instrument clusters, vital statistics such as speed, distance traveled, and mileage is displayed. However, when you delve into the list, you'll quickly discover that things can get quite complex:
Indicators can show speed in English or metric units. At certain speeds and gear combinations, they may show an upshift or downshift arrow or a "green" symbol to indicate efficiency.
There can be more than one trip odometer option, including fuel economy readings, engine hours, and distance traveled. Moreover, these readings can be expressed in a variety of units.
Many indicators have "paired" functions, including engine speed/RPM, fuel level, engine temperature, cruise control, and others. Whenever an indicator shows a specific reading, it triggers another.
Using modern digital dashes, all of this can be accomplished through programming. The functions of older dashes are achieved with a mixture of computer chips, printed circuit boards, and clever engineering.
It is important to remember that instrument clusters are not just housings for gauges and indicators. In addition to vital data like ignition key transponder codes, mileage and/or engine hours, maintenance and diagnostic messages, and even special diagnostic information that dealers can use to diagnose problems, instrument clusters also store vital data like ignition key transponder codes.
History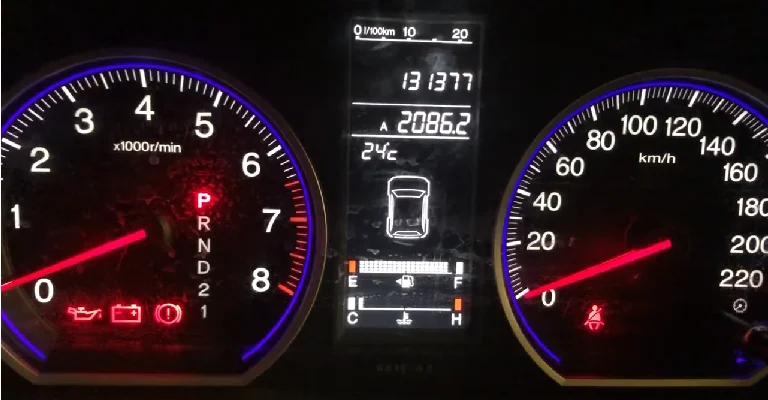 A driver was traditionally provided with an analog gauge to display a measured parameter. Using this style, it is easy to read and understand the actual movement of the needle as it is three-dimensional.
This type of cluster, however, does not provide precise accuracy due to motor limitations, pre-printed increments on the gauge face, and parallax errors (discrepancies caused by differing viewing angles). Gauges may display the incorrect value at the wrong time due to the small motors that drive them, which may not spin fast enough.
Digital Age
Increasingly, manufacturers are converting this technology to digital as the digital era advances. Analog LCDs are less accurate and cannot display information as accurately as digital LCDs.
These gauges can show you precisely what's happening with your engine without needing guesswork with measuring increments, and they will no longer suffer from parallax errors.
By adding additional functions like multiple menu display modes or color changes within certain modes, engineers can create new systems or enhance existing ones with exponentially expanded information density. It will be possible for the driver to change everything according to his or her preference.
Moreover, manufacturers such as LG Displays, Visionox, and Visteon are in the process of developing ultra-thin, ultra-flexible, ultra-light OLED displays that will result in response times slashed to 0.01 milliseconds, improved viewing angles and the elimination of clusters, with larger displays emerging in whatever shape the vehicle architects can imagine.
Modern Design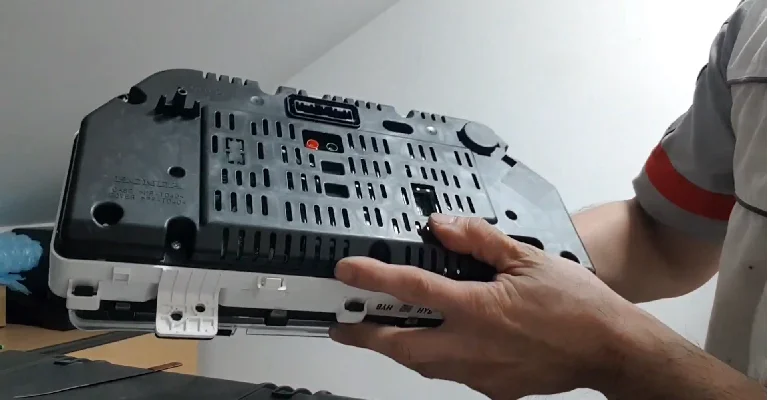 In contemporary instruments, however, the display doesn't just display data as it is received. It will still be required to decode, process, send and display information for the driver from the direct inputs and decode, process, and transmit data to other components.
Additionally, it stores information regarding immobilizers and key transponders, maintenance, and diagnostic messages and checks odometer readings against secondary readings stored in the body control module.
Its internal components include printed circuit boards, motors, liquid crystal displays, and lighting components. All of these components are controlled by an onboard operating system and programming.
Some instrument clusters act as CAN bus gateways, i.e., they coordinate all vehicle communication. Failure of one of these clusters will result in no communication to any control module in the vehicle, resulting in a non-start condition.
Understanding The Components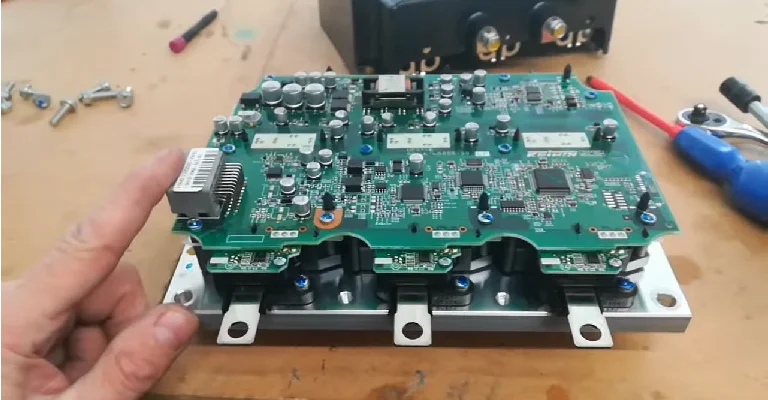 The following components typically make up an instrument panel:
Lights that indicate actions that need to be taken, including seatbelt, low oil, low tire pressure, engine management (EML), ABS, traction control warnings, and airbag SRS (supplemental restraint system) warning lights.
When the trip meter (trip odometer) is reset, the distance the car has traveled is displayed after resetting the counter.
The indicator lights indicate when a specific function is engaged, such as the turn signals, high beams, hazard lights, and parking brakes.
A temperature gauge for engine coolant (Temp gauge) tells you how hot the coolant is. It may indicate that the vehicle is performing poorly if the reading is high or low.
Vehicle odometers measure and display the vehicle's total distance traveled. Displays the current vehicle speed measured by the speedometer (speedo).
In addition to measuring and displaying engine rotation rates, a tachometer displays the rate at which the crankshaft is rotating, thereby equipping drivers with the information they need to operate the throttle and select gears based on engine rotation rates.
An onboard fuel gauge displays the amount of petrol or diesel left in the tank. The display on hybrid and fully electric vehicles indicate the battery's 'state of charge, as well as the estimated range (distance) left before recharging, is required.
Sensors
With the advancement of automotive technology, dashboard instrument clusters also evolve. As for the fuel gauge, it used to be wired directly to the fuel sender in the vehicle's tank, which provided direct inputs from the measured component.
However, this changed in the late 1980s when engine management ECUs became widely available. The engine control unit monitors most of the sensors and control modules in modern cars.
The information is then sent to the instrument cluster via inbuilt communication networks, such as VAN or CAN bus, decoded, converted, and presented in an easy-to-read format.
A complex array of data from multiple sensors will need to be communicated to the instrument panel, regardless of whether it comes directly from the engine ECU or through a direct feed. These include, but are not limited to:
Engine coolant sensor
Vehicle speed sensor (VSS) or ABS
Crankshaft sensor
Fuel sender/sensor
Seatbelt
Airbag/SRS
Oil level sensor
Common Problems Regarding The Gauge Control Module
In many cases, instrument clusters last throughout the lifetime of a vehicle. There are, however, exceptions to the rule. An instrument cluster on a dashboard can fail for any number of reasons.
The most common problems include the following:
Incorrect or completely lost gauge readings.
Dim or unlit backlighting.
Pixelated LCDs.
Even a failure to communicate with the rest of the vehicle.
Why? There are many reasons for this. You may find defects in mass-produced components, poorly designed or overlooked components, heat, and vibration generated by the vehicle itself, or spilled coffee over the instrument panel.
In addition, external factors like loose wires and poor connections should be considered. In some cases, it can be difficult, if not impossible, to repair a failed instrument cluster on your own. It's common for this situation to require the instrument cluster replacement.
Final Words
A fundamental change has occurred in the design of the instrument cluster over the last twenty or thirty years. At that time, gauges and instruments received input from the monitoring component.
During the testing of the vehicle, the fuel level sensor in the fuel tank was connected directly to the fuel gauge in the instrument cluster. In modern cars, the instrument cluster receives information from the ECU, which connects all the sensors.