Your vehicle's traction control system helps you drive safely in adverse weather conditions, such as rain, snow, ice, and poorly maintained roads. An illuminated warning light will appear on the dashboard cluster when the system isn't working.
A faulty wheel sensor or ABS module typically causes the ABS and Traction Control lights to illuminate.
To identify the cause and the corresponding fix for the problem, you need a mechanic to test the trouble codes stored in the ECU with an OBDII scanner.
In most cases, the traction control warning light takes the form of the acronym "TC." However, sometimes it appears as an illuminated illustration of a car losing traction.
As a result of wheel speed sensors, traction control detects when one or more wheels have lost grip and traction.
To prevent a skid, the computer limits power to the wheels still in solid contact with the road if the system detects that one or more wheels have lost traction.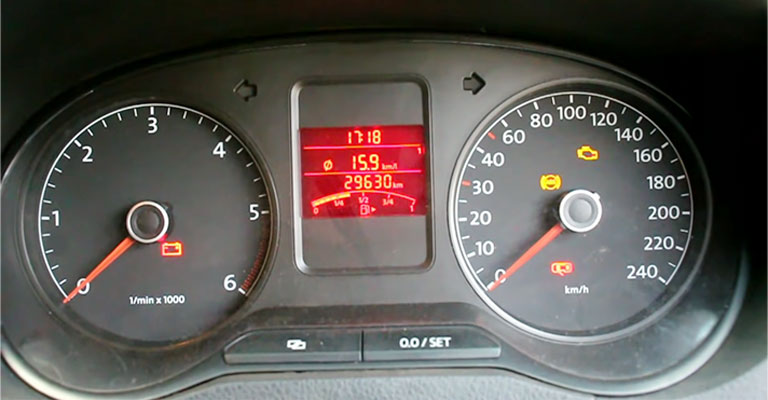 Why Is My Traction Control & ABS Brake Light On?
Since adverse driving conditions can arise anytime, it's important to investigate the traction control issue as soon as possible.
Even though a faulty traction control system won't cause further damage to your car, driving in the rain, snow, sleet, or other inclement weather will not be safe.
A traction control issue could also affect the ABS if the traction control light illuminates.
1. The Traction Control Module Is Faulty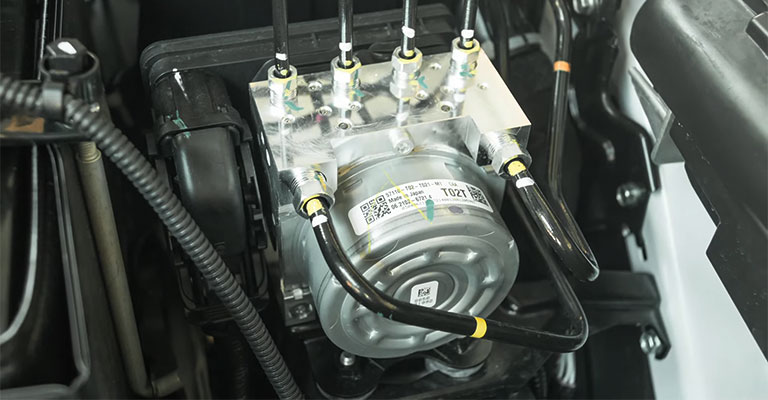 There is a possibility that the traction control module – which is often shared with the ABS – may malfunction and stop working altogether as a result.
It is not as crucial to repair Traction Control as ABS, which is considered more important. It is essential, however, not to ignore these issues. In some vehicles, traction control replaces limited-slip differentials. Disabling it causes tire slippage that can be difficult to control.
2. Wheel Speed Sensors That Are Broken
The wheel bearing assembly usually has wheel speed sensors that measure the speed of each wheel. This information is relayed to the traction control module, which determines how to shift power.
Wheel speed sensors can become dirty or damaged and stop functioning, preventing the traction control system from knowing when to activate. If your wheel speed sensor fails, your ECU turns on the ABS light as soon as it detects an incorrect reading.
It is important to ensure that you do not have low brake fluid, that your wheel-speed sensor is not damaged, and that all tires are the same size.
The ABS light will most likely be triggered if this problem occurs. First, check your car's brake fluid and tires, and then scan the brake control module for codes to determine the problem. A certified mechanic can scan for you if you don't have a computer scan tool.
3. There Is A Problem With ABS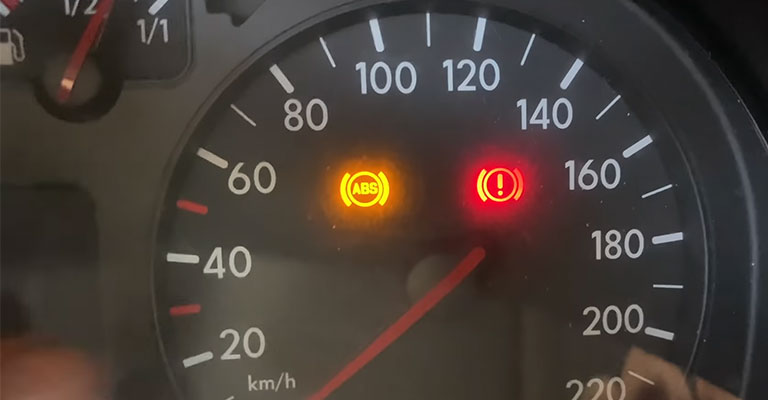 A warning light coming on for any reason is the simplest yet most common reason. A malfunctioning ABS controller could have caused this.
There is often a standard control module and internal self-diagnosis system between traction control and ABS (anti-lock braking system).
Therefore, an ABS issue can sometimes cause the traction control light to illuminate. Traction control and ABS lights will both be illuminated in this circumstance.
Traction Control Lights can be caused by brake system malfunctions, such as an unresponsive brake pedal. Due to the standard control module and vehicle components between ABS and Traction Control, it is likely to happen.
4. Battery Voltage Is Low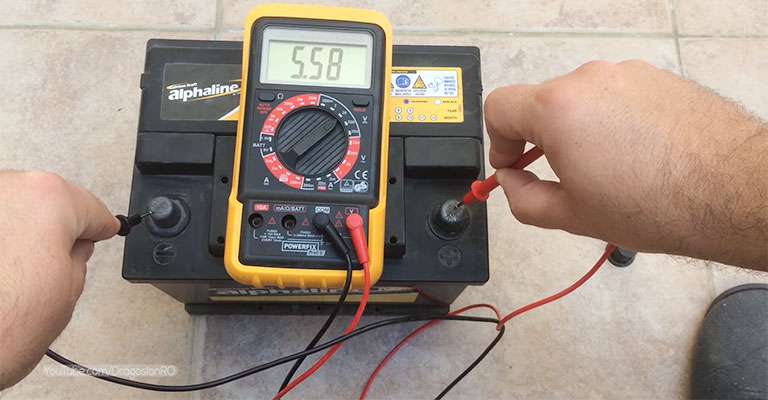 The ABS and Traction Control lights can inadvertently come on if the battery is weak or under voltage. If your car's alternator does not function properly, the battery may lose its charge, and the vehicle will lose all of its power.
Due to their reliance on ECUs and their need for power to operate, both ABS and Traction Control Systems may be affected by power loss, which could cause their respective warning lights to come on.
5. Dirt and Debris
You can't properly operate your four-wheeler's Traction Control if salty roads and dusty areas get into it. Therefore, the warning light will stay on for a long time.
Cleaning the system or having a carwash do it for you is the only way to reset the Traction Control Light. Mechanics and parts stores can offer advice if cleaning does not help.
6. Bad Wheel Alignment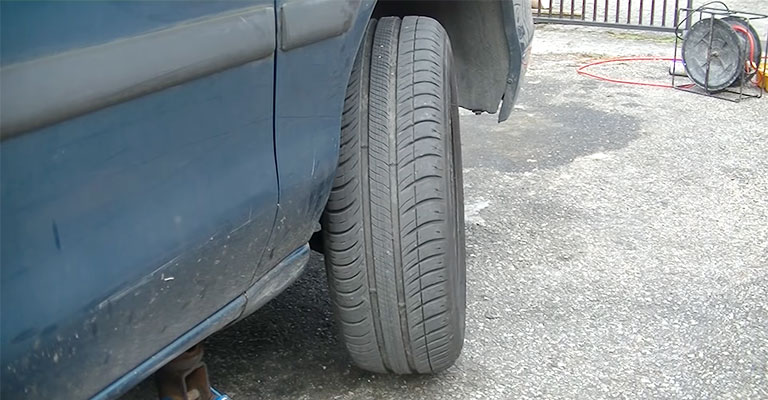 During icy conditions, where you bump your vehicle unintentionally, the wheels can turn inconsistently. For example, a car hit by potholes and curbs too often could cause this problem.
During this situation, ABS or Traction Control will apply pressure to the wheels that do not receive enough pressure. There will be warning lights on if these systems are not functioning, and they will remain on until the problem is resolved.
An issue that lasts only for a moment will automatically determine, and the light will return to normal. In any case, it is indicative of a more significant issue.
7. Defective Pump and Valve
Your vehicle's wheel-speed sensor works with this pump-and-valve system. But unfortunately, bad hydraulics cause the wrong amount of brake fluid pressure to be applied to each wheel, resulting in anti-lock brakes malfunctioning.
Regular brakes often come on with a red warning light, indicating that your vehicle is losing brake fluid or has worn brakes. In either case, the root problem needs to be addressed immediately and possible repairs made.
8. Faulty Steering Rack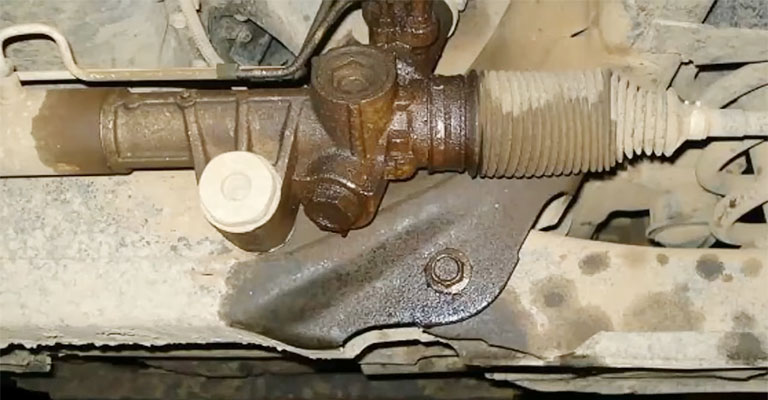 You need a steering rack to direct the wheel easily and receive high-pressure hydraulic fluid in your car. On rough terrain, drivers will experience difficulty handling if this becomes faulty. In some vehicles, the Traction Control Light may illuminate here, even though it is uncommon.
9. Low Brake Fluid
You may notice that your vehicle drives differently if you have low brake fluid levels. As a result, your car may take longer to come to a complete stop when your braking system feels soft or spongy.
You may also see other system indicators in addition to the ABS light. One way to prevent this is to use the correct fluid type for your four-wheeler.
In addition, you should check the entire brake and ABS systems for leaks if you already do this but still get low fluid readings. If you find any, make sure to address them immediately. Leaving them unattended could be pretty dangerous.
10. A Defective Steering Angle Sensor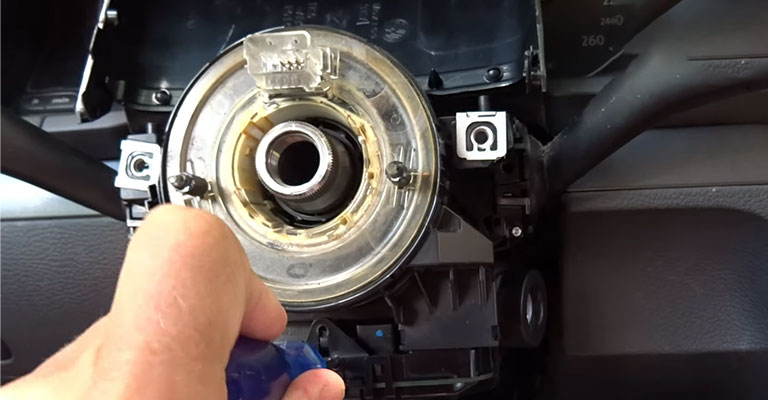 Inside the steering column is the steering angle sensor, which accurately measures the steering wheel's angle, position, and rate of return.
In addition, traction Control Lights are illuminated when the wiring between the computer and the wheel becomes faulty, causing the computer to be unable to calculate and process information correctly.
11. Low Tire Pressure
ABS and Traction Control constantly monitor wheel speed and relay the data to sensors in your car. Low tire pressure leads to an abnormal speed detected by the ECU when any tire is low.
If it transmits inaccurate or flawed information to the ABS or Traction Control, its warnings may be activated inadvertently.
How Much Does It Cost To Fix My ABS And TCS Lights?
As the reasons for your light coming on can vary, there is no ballpark estimate for repair costs. There is, however, a range of costs associated with the diagnostic test a mechanic has to perform.
You have to consider your location and the mechanic of your choice (excluding taxes and other fees). With an OBDII scanner specific to your make, you can preview the potential problem yourself.
You usually need to install an app on your smartphone or mobile device to use sophisticated systems.
Can I Ignore These Warning Lights?
Whenever the ABS or TCS lights come on, you should never ignore them. A driver should avoid driving if both indicators are lit, and the red brake warning light indicates a serious brake problem.
Regardless of the situation, if you're on the road, pull over and restart the vehicle to see if the lights will return. If the warning lights come on accidentally, this step will help you rule them out.
Nevertheless, call a mechanic for a system diagnosis instead of continuing to drive if it comes back on. You should avoid hard braking and acceleration if you continue driving urgently, as these can cause wheel slippage.
Final Words
The ABS and Traction Control lights come on any time the vehicle's computer or PCM detects a malfunction, a faulty wheel sensor, or other mechanical issues. In the absence of the main brake light, these warning lights do not imply anything severe. However, they can indicate a serious issue.
It is important not to panic if these lights appear while you are driving, as your vehicle will still be able to brake as normal. However, whenever you feel a wheel slippage beginning, slow down and do moderate braking.
If you find yourself in this situation, it is best to have your OBDII scanner on hand. The ABS and TCS lights can be turned off by pulling codes, identifying triggers, and removing the codes. For thorough diagnostics and repairs, take your vehicle to a mechanic if resetting the warning lights is not feasible.