Performance chips will certainly work on Honda Accord, but there are a lot of risks involved. I know you are tempted to try it out, but there are a couple of things you need to know before you put the chip on your Honda.
People on car forums have mixed opinions and thoughts about the subject. While some say it will work sometimes, it won't live up to its full potential, while others say it won't work at all.
Obviously, there are some changes that a performance chip makes, but all things considered, it won't give you 20HP. However, there are more cons than pros to the installation. There are dangers associated with high rev limits and rough idle.
The fuel requirements and ignition timing of each car are different, so there's no "best" performance chip. However, I strongly suggest that as an upgrade, electronics should be tuned on the dyno in order to get maximum performance.
The short answer is: It will work on Honda Accord but will cause more harm than good. You do not want to ruin a perfectly running car just to gain some HP. Plus, your stock ECU does all the things automatically that these performance chip makers claim to do.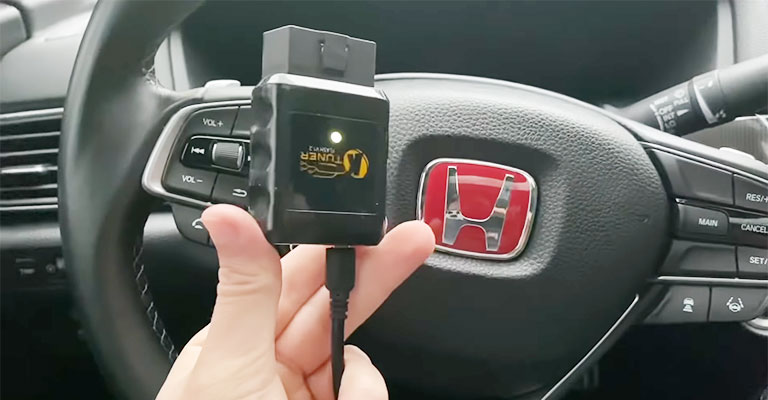 Understanding Performance Chips | Do They Work?
Many people wonder what these wonder chips are when they see them. Some performance chips can turn your family car into a sports car. And no, I am not making this up.
This is how they market these performance chips. These numbers may actually be true, but I'd like to explain how they work and how such claims are made.
What Are Performance Chips?
"Chips" are nothing more than resistors. A resistor's job is to block current flow. These chip manufacturers want you to interrupt the signal line of the MAF (or MAP) sensor.
It sends an electrical signal that is calculated based on what the MAF sensor or MAP sensor detects. Your engine's computer will respond to higher voltages to indicate more airflow and lower voltages to indicate less airflow.
# Thorton Chip is a kind of performance chip we talked about it in another post, you might love to read that.
How Does It Work?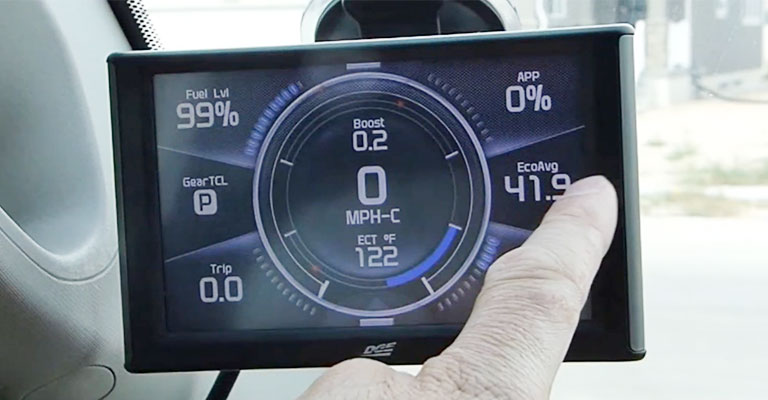 The engine computer will tell your fuel injectors how much fuel to spray when your car is warmed up, and these sensors detect airflow.
It is also during this time that the engine computer determines how much fuel is needed to give your car maximum horsepower, but also maximum fuel efficiency and emissions.
This chip doesn't measure how efficiently the fuel/air mix in the combustion chamber is burned, but the oxygen sensor in the exhaust does.
Let's take a look at how this chip gets its claim to fame when it comes to horsepower now that you understand how modern fuel-injected cars work. A closed-loop engine needs to reach operating temperature before it can operate.
As a result, your engine runs the most efficiently by taking input from the intake and exhaust sensors and adjusting the pulse length and timing of your fuel injectors so that it runs at maximum efficiency.
Is the car still capable of running when it is not operating at its normal temperature?
It's because of this that some fuel maps are stored in your car's computer. Temperature sensors and flow sensors are inaccurate before they have a chance to heat up. To maintain smooth idle at cold startup and decent fuel economy, the car injects a preset level of fuel using preset fuel maps.
The car has very bad fuel mileage when this happens because it injects too much fuel instead of too little in order to be on the safe side.
Due to the fact that it reads that the car has not reached operating temperature, the car injects more fuel than it needs when you solder in this "chip" (resistor).
Avoid Using Performance Chips On Your Honda Accord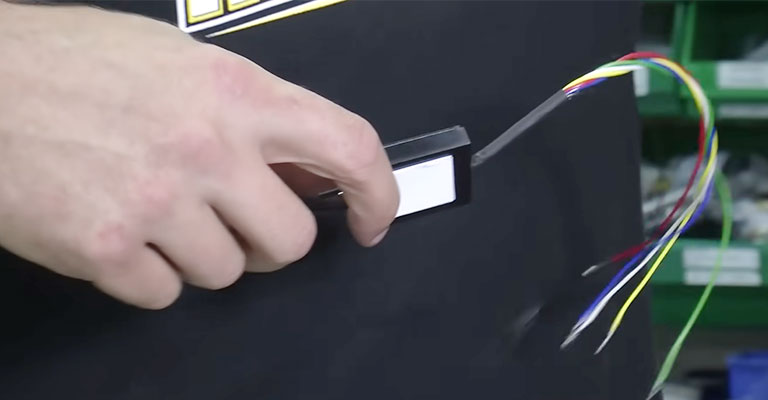 It was discovered that the power charts of a car's engine running at operating temperature with all sensors functioning correctly were very different from the power charts of a car at operating temperature.
While the engine was warmed up, the same car actually gained some power from fuel injection. Air and fuel combine to create more power, but there is a limit to how much power you can generate.
There is no guarantee that the chip will not cause harm or continue to produce power. As a matter of fact, it will only produce a few extra watts here and there.
In some cases, they found that some cars would have 50 more horsepower at a certain RPM range when they tested the chip on a lot of cars.
So, What Can I Do To Improve Performance On My Honda Accord?
AEM EMS (Engine Management System) and Motec are excellent standalone computer management systems, but they all cost well over $2000.
There is no "optimal" performance chip for your car since every car's fuel, and ignition timing needs vary. It is only through tuning on the dyno, that you can get performance from electronics, and that is something I strongly recommend as an upgrade.
Well-tuned electronics can gain you five horsepower on a stock motor and 20 horsepower or more when you build your own motor. The advice is good, but unless you have heavily modified your car (motor-wise), it is useless.
The engine management systems would only be worth considering if you had forced induction or an all-motor setup.
The Bottom Line
These performance chips will cause your Honda Accord to throw a check engine light, get terrible gas mileage, make terrible power, fail emissions, and idle poorly. Your car runs shitty because you're paying these chip makers to do so. Do not ruin your Accord by installing these performance chips.