If your defroster is not working, it could be due to a number of electrical problems. Frozen components can also result in a malfunctioning defroster, and damaged wires or broken connections will cause the same problem.
Bad grounding can lead to a frozen defrost cycle as well as other Electrical Problems In order to diagnose these issues quickly and repair them if necessary, know where all of the wires are located in your home. Damaged Wires? Don't Panic.
Honda Accord Rear Defroster Not Working – Causes And Fixes?
You have a few options to consider getting your Honda Accord's rear defroster ready for the cold weather.
Checking the fuses is the first thing to do. In the under-hood fuse box, make sure that the fuse for no. 14 (40 A) and no. 2 (30 A) is in good working order. No. 2 is if you own an EX or EX-L.
You should also look in the under-dash fuse box for a fuse labeled 30 (7.5 Amps).
When the button/switch light comes on, it may mean that the fuses are fine; however, make sure to check them anyway just in case.
The next step is to inspect the defroster lines on the back window and see if any cuts or breaks are present in their appearance.
It is important to check that both plugs on the left and right sides of the window are plugged in (tiny clips on the backside of the panel are about halfway up).
Make sure to visually inspect each line to ensure there aren't any breaks, and if there are, buy one of these repair kits.
It could also be caused by other factors as well if it isn't working. However, I will not go into those because it ends up becoming more complicated by the minute.
One common problem that can cause your defroster to not work is an electrical issue. Frozen components may also be a culprit, as they can interrupt the flow of electricity and cause malfunctions.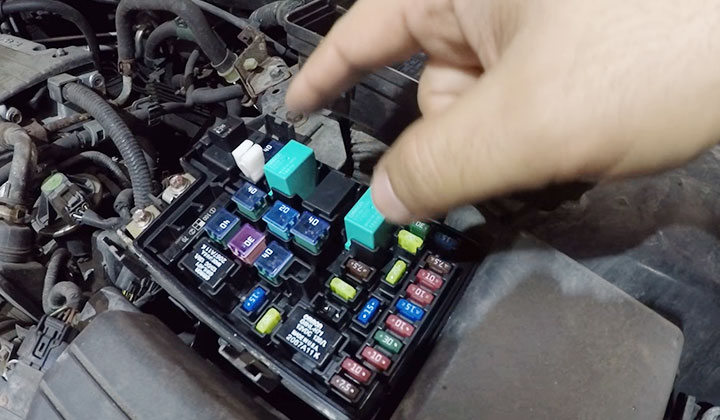 Bad grounding or damaged wires may lead to frozen problems, while broken connections will often result in a lack of power altogether. Finally, if your appliances are plugged into faulty wiring, you could experience damage from over-heating or fire hazards caused by short circuits.
Defroster Not Working Due To Electrical Problems
Honda Accord rear defroster not working is one of the most common issues that drivers face. When your car's rear window frosting doesn't work, it can be due to a number of reasons such as wiring problems or malfunctions in the system itself.
If you notice any strange noises coming from under your car when the defrost is on, it could mean an issue with your heater core and should be checked out by a mechanic.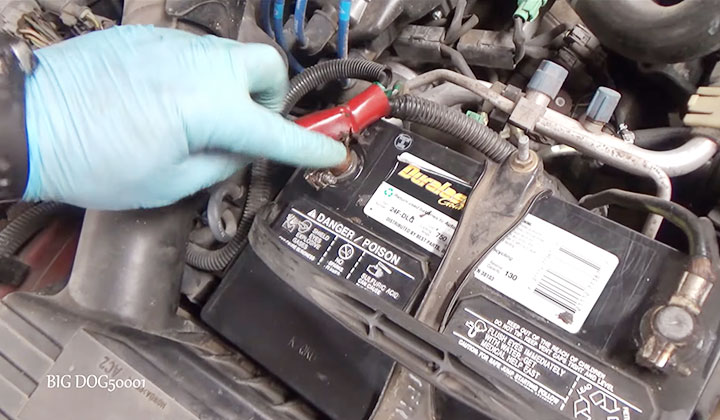 There are several fixes for this problem which range from just resetting switches to replacing entire parts of the unit. Make sure to keep all receipts related to any repairs done on your Honda Accord rear defroster in case there are future trouble spots.
Frozen Components
If your Honda Accord's rear defroster is not working, there are a few things you can do to troubleshoot the issue and fix it. Check if any of the frozen components are causing the problem, such as heat exchangers or blowers.
If those don't seem to be the culprits, check for loose connections and replace them if needed. Finally, try resetting all of the system parameters in order to get it up and running again properly.
Bad Grounding
Your Honda Accord may not be getting the power it needs from its rear defroster because of a bad ground connection. There are several ways to fix this issue, depending on the severity of your problem.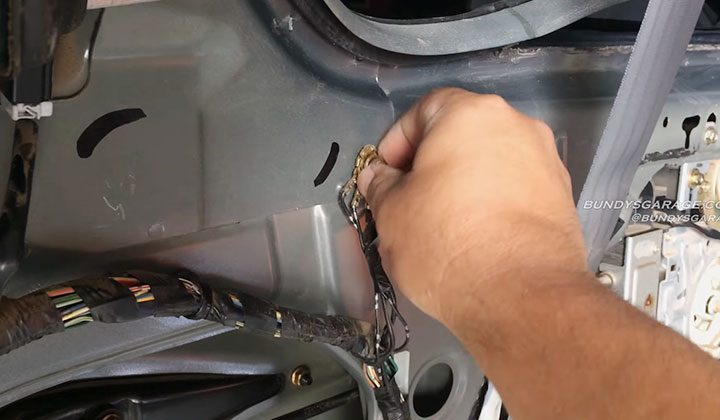 Check all grounds around your car and make sure they're properly connected to the battery and frame of your vehicle. You can also try resetting your car's computer if you're having trouble with the rear defroster or any other electrical function in your Honda Accord.
Finally, don't forget to call a mechanic if everything else fails.
Damaged Wires
If your Honda Accord's rear defroster isn't working, there may be a problem with the wires. In order to diagnose and fix the issue, you'll need to remove the rear deck lid and inspect all of the wiring connections.
Once you've located and fixed any damaged wires, reattach everything using the correct connectors and screws. If your Honda still doesn't work after following these steps, it may be time for a new defroster assembly or even a whole new car.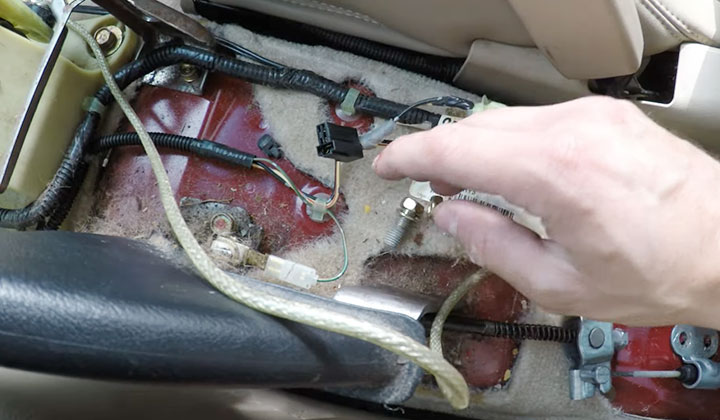 Keep in mind that damage to electrical wiring can occur in many different ways – so don't hesitate to call our experts if you have any questions about this repair process.
Broken Connections
If your Honda Accord rear defroster isn't working, there are a few potential causes and fixes you can try. First, check to see if the connector is loose or broken.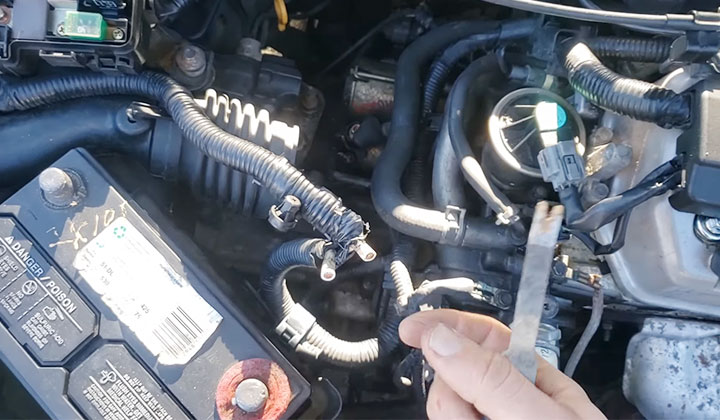 If it's still not working, replace the resistor module in the wiring harness with a new one. Finally, test the connection by connecting everything together and adjusting as necessary until it works properly again.
What causes the rear defrost to stop working?
When your rear defrost stops working, it could be due to a number of issues, but one of the most common is when the grid breaks or the wire harness wears out.
If you notice something isn't right with your defroster control module, like it's not heating up as much as before, there may be a problem with the frozen refrigerant lines.
A failed to defrost control module can also mean that either the wires are damaged or there's too much ice buildup on the refrigerant lines. Finally, if all else fails and your grid still doesn't work, it might be time to have a look at your refrigerator itself and see if anything's wrong with it.
What do you do when your rear defroster doesn't work?
If your rear defroster doesn't work, make sure the switch and ignition key is turned on. Disconnect both wires from the grid (the power supply). Touch one end of the tester to each wire and if the light comes on, you have power; if it doesn't, check for a bad fuse and replace it if necessary.
Can a rear defroster be repaired?
If your rear defroster is not working properly, it may be due to one of several issues: a dirty or clogged motor, damaged wire harness, damage to the grid or tab, and/or malfunctioning replacement parts.
To clean and repair your rear defroster, first determine if any wires are broken or damaged. Clean all dirt and debris off of the grid and tab using a cloth dampened with mild soap solution; then reattach the grid and tab using screws provided in the kit.
Finally, reinstall the front portion of the window frame onto which your rear defroster attaches by following the instructions that come with your replacement parts.
How do you defrost the back window of a Honda Accord?
To defrost the back window of a Honda Accord, first, move the temperature lever to the right and turn the temperature control dial clockwise. Next, select the "defrost" function from the menu and switch the fan on.
Wait until all windows have been frosted before exiting your vehicle for maximum efficiency.
How much does it cost to fix the rear defrost?
Rear defrosting can be a costly repair, but it's worth it to keep your car warm in the winter. You'll need parts including a motor and blades, along with labor costs.
The total cost of fixing the rear defrost will depend on the severity of the issue and where you live. Keep an eye out for deals or coupons that may lower the cost of repairs significantly. Also, check the rear window visors for more frosts.
Make sure to have all the necessary parts and information before calling a technician for service.
To Recap
There are a few different causes for the Honda Accord's rear defroster not working, so it is important to troubleshoot and fix the issue. If you can't find the problem, then replacing the rear defroster may be your only option.