The Honda Accord is a popular midsize sedan known for its reliability, comfort, and excellent driving dynamics. One of the standout features of the Accord is its Sport mode, which allows the driver to enjoy a more engaging driving experience.
When engaged, the Sport mode adjusts the car's transmission, throttle response, and steering to provide a sportier feel. This can make driving more enjoyable for those who prefer a more responsive and engaging ride.
In this article, we will delve into the specifics of what the Honda Accord Sport mode does and how it can enhance your driving experience.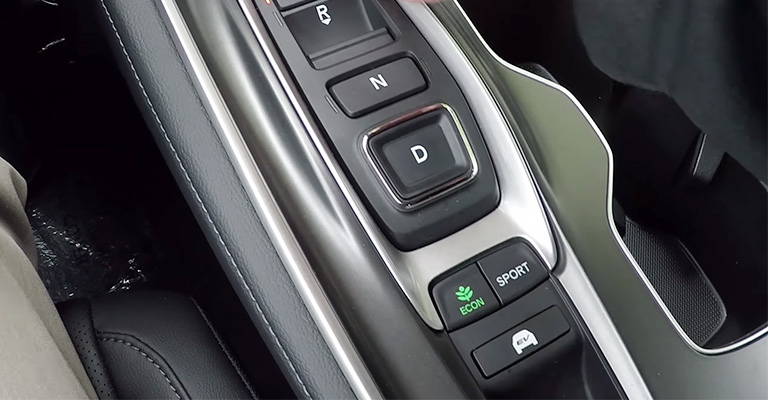 What Happens When You Put A Honda Accord In Sport Mode?
The default setting for the vehicle is Normal mode, but drivers have the option to engage Sport, ECON mode, or Individual mode by using the toggle switch located near the shift controls. 
The appropriate mode can be selected based on the situation at hand, and the instrument panel will display the mode that has been engaged.
When operating in Normal mode, the vehicle's powertrain, steering, instrument panel, and Adaptive Cruise Control (ACC) work in concert to create a harmonious driving experience that balances comfort, performance, and efficiency in an effortless manner.
This calibrated configuration aims to provide drivers with a seamless experience that caters to their every need.
However, for those who crave a more exhilarating driving experience, Sport mode unlocks the full potential of the vehicle, delivering immediate responsiveness to the accelerator and firming up the steering to provide greater control and precision.
The sport-oriented instrument panel further enhances the driving experience, providing drivers with all the information they need to push the vehicle to its limits.
What Does Sport Mode Do?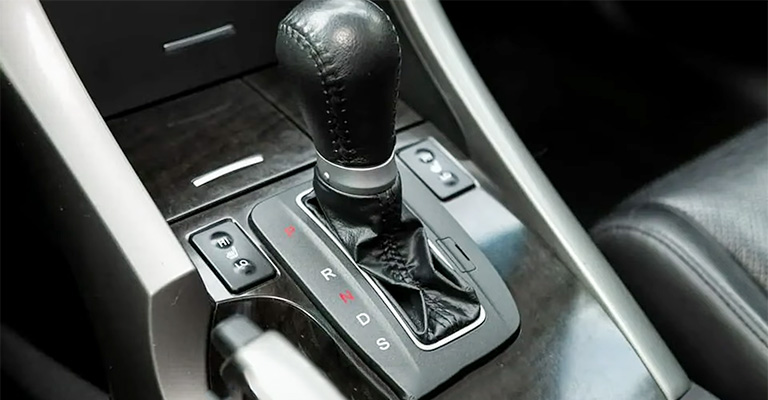 Sport mode, in essence, serves as a tool to enhance a driver's control over their vehicle, elevating their driving experience to new heights.
It accomplishes this by engaging the car's computer systems to fine-tune various settings, such as throttle sensitivity and the transmission's shift points (in the case of an automatic transmission).
By amplifying the throttle sensitivity, for instance, the vehicle's engine becomes more responsive, delivering instantaneous acceleration to the driver's inputs.
Additionally, delaying upshifts while promoting downshifts keeps the engine within its optimal power band, providing drivers with a seamless and exhilarating driving experience.
Sport mode is often associated with a more assertive and dynamic driving experience, achieved through various enhancements to a vehicle's performance attributes.
While a more aggressive shift schedule and throttle map are among the most common features, drivers can also expect to notice a more responsive steering feel, a lower ride height (in the case of air-sprung vehicles like the Rivian R1T), and a stiffer suspension tuning for models equipped with an adaptive suspension system.
Additionally, Sport mode may also reduce the intervention of traction- and stability-control systems, providing drivers with a greater degree of freedom to induce wheelspin and rotation through corners, enabling them to push their vehicles to the limit and extract the most from their driving experience.
Some vehicles require drivers to activate Sport mode to unlock additional performance features, such as launch control, which optimizes the vehicle's acceleration from a stationary position to achieve the quickest possible speed.
Moreover, vehicles equipped with active exhaust systems often reserve their loudest and most exhilarating exhaust notes for Sport-mode driving, further enhancing the overall driving experience.
By engaging Sport mode, drivers can access a range of performance features that take their driving experience to the next level, making their journey more enjoyable and memorable.
When Should I Use Sport Mode Honda Accord?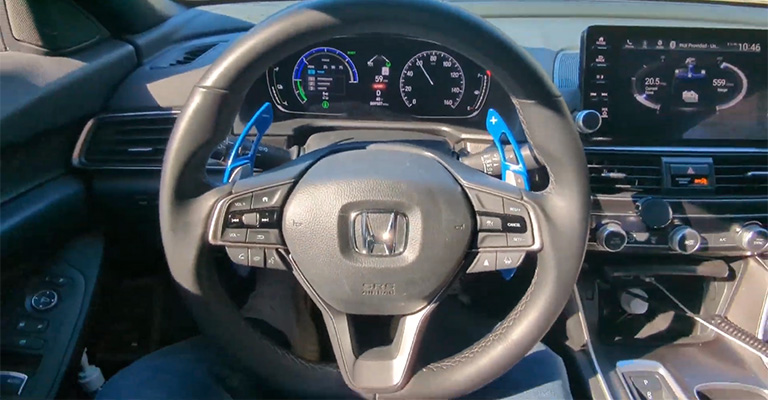 Sport mode is the go-to setting for drivers looking to push their vehicle to its limits and explore its full performance capabilities.
By engaging in this mode, drivers can expect sharper throttle response, heavier steering, and a stiffer suspension setup, all of which come together to deliver a more thrilling and dynamic driving experience.
While Sport mode may not be the most comfortable or practical setting for daily commutes, it truly shines when you have a stretch of road or a racetrack ahead of you, allowing you to unleash the full potential of your automobile.
Whether you're looking to push your limits or simply enjoy the exhilaration of driving, Sport mode is the ideal setting to unlock your vehicle's true potential.
Activating and deactivating Sport mode is typically a straightforward process that involves simply pushing a button or twisting a dial, requiring no prior vehicle preparation.
However, some models offer an even more potent version of Sport mode, often referred to as Sport Plus, that offers drivers an even more dynamic driving experience.
This advanced mode may dial back stability and traction control while simultaneously enhancing the transmission and throttle programs, providing drivers with a more visceral and thrilling driving experience.
For performance enthusiasts, dedicated sports cars may feature a Track or Race mode, designed to unleash the full potential of the vehicle's capabilities, offering drivers unparalleled performance and control on the track.
Ultimately, whether you're a seasoned driver or an aspiring enthusiast, Sport Mode, in all its variations, offers a unique and unforgettable driving experience that truly sets it apart from other driving modes.
Does Sport Mode Burn More Gas?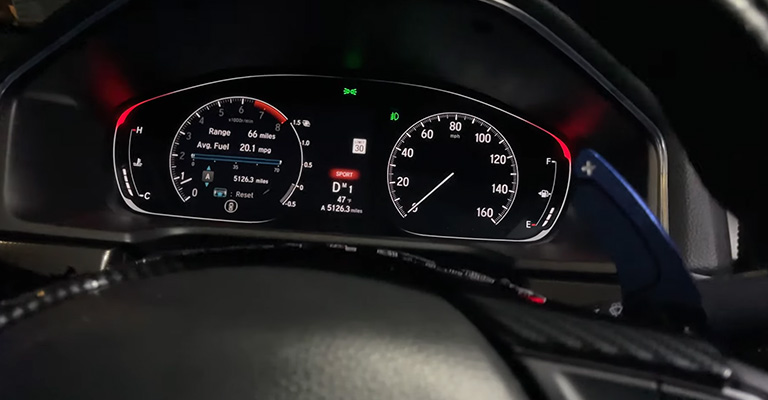 By activating Sport mode and switching to more performance-oriented throttle and transmission settings, your vehicle's engine is likely to rev higher and for longer periods than it would during normal operation.
While this can provide a thrilling and dynamic driving experience, it can come at a cost, particularly in terms of fuel economy.
Because the engine requires more fuel to maintain higher RPMs, Sport mode can negatively impact your vehicle's fuel efficiency over extended periods.
As a result, drivers should be mindful of their fuel consumption when using Sport mode, particularly during long drives or when fuel economy is a primary concern.
How To Activate Sport Mode On Honda Accord?
Honda vehicles that offer Sport Mode come equipped with a convenient button located on the center console, which can be easily accessed by the driver.
Once activated, Sport Mode will display a Sport Mode indicator on the driver information display, alerting the driver to the change in driving mode.
To activate Sport Mode, simply press the Sport Mode button once, and to deactivate the mode, press the button again.
It's important to note that Honda Sport Mode is deactivated every time you start the engine, even if it was previously used during your last drive.
When you engage in Honda Sport Mode, you'll experience enhanced throttle and engine response, providing you with an extra boost of power to help you accelerate more quickly.
Additionally, the steering response is sharpened to improve handling, allowing you to take corners with greater precision and control.
Models equipped with the adaptive damper system also benefit from adjusted suspension stiffness, further enhancing the driving experience.
Will Sport Mode Make My Accord Go Faster?
Pairing Honda Sport Mode with the Accord's automatic transmission allows the engine to rev higher, approaching the redline on the tachometer, without causing any potential damage to the engine.
While this setting pushes the vehicle to its upper-performance limits, the transmission will shift to a higher gear to prevent any expensive damage from occurring.
When engaging Honda Sport Mode, drivers may also notice a change in the vehicle's handling, as the mode's automatic setting will stiffen the suspension, providing a sensation that is similar to that found in true sports cars.
This heightened level of handling capability enhances the overall driving experience, making it more dynamic and thrilling for drivers who choose to activate Honda Sport Mode.
Final Words
Many Honda models come equipped with steering wheel-mounted paddle shifters, providing drivers with the added freedom to manually change gears and take control of their driving experience.
Together, these features provide drivers with a dynamic and thrilling driving experience that truly sets Honda apart from other vehicles on the road.