If you have a random pop-up on your Honda dashboard saying your B7 service is due soon, then you might be wondering what is Honda B7 service.
The Honda B7 service is part of Honda's Maintenance Minder Service System. It basically tells you that your ride is due for a free engine oil and rear differential fluid replacement by Honda.
Your car's dashboard will alert you at different times based on how much oil life you have left.
The B7 service also comes with some other maintenance and checkups as well. Read more to find out as we go through the details.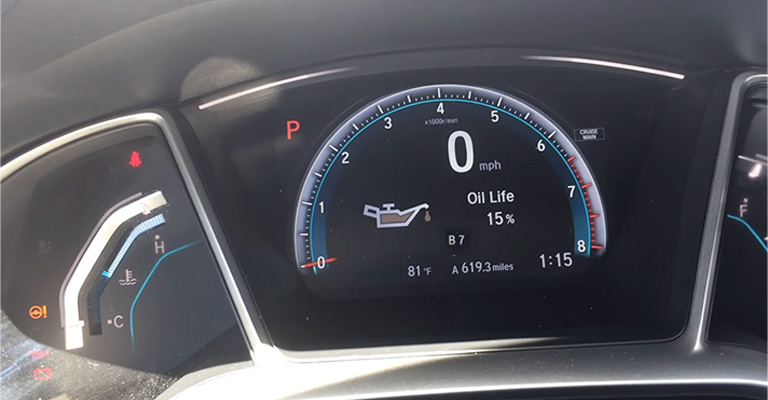 What Is Honda Maintenance Minder?
Honda's Maintenance Minder is a system that monitors the condition of various components in your vehicle and uses the data to determine when maintenance or oil change is due. 
It displays your oil life as a percentage and gives you warnings when your oil life is low. It gives three warnings based on the oil life percentage.
If your oil life is at 15 percent, it will show a warning that says, "Service Due Soon."
If it is at 5 percent, then it will show "Service Due Now."
When you have 0 percent oil life, it will say, "Service Due Past."
When you get the first warning, you are meant to plan your schedule for taking your vehicle to service. At the second or third warning, take your car to service immediately.
Code B7- Brief Discussion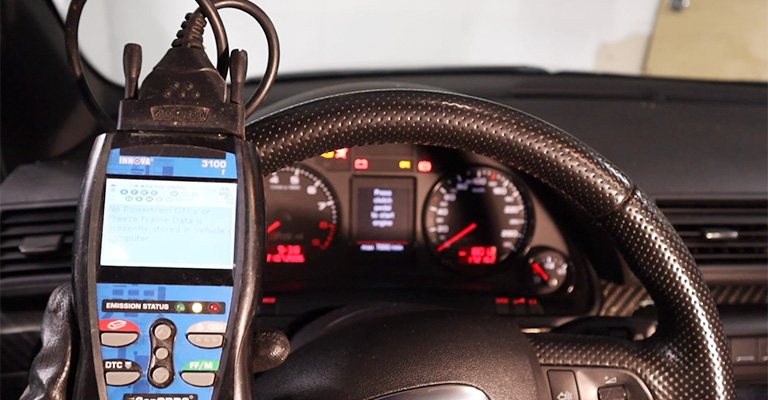 In code B7, 'B' is a main code and '7' is a sub-code. Although main codes can come alone, the due time of these two codes is same.
You're expected to go with a mechanical inspection and a differential fluid replacement every 40,000-60,000 miles. Thus, they appear together.
However, the 'B' in the code stands for an oil change and a mechanical inspection. The inspection should be considered more thoroughly in the case of engine components.
On the contrary, the '7' means the differential fluid needs to be replaced. Running with the same fluid after 30,000-50,000 miles is risky since it makes the metal come in contact to produce more heat. It also damages the gears while wearing out the surfaces.
Codes From Honda Maintenance Minder
The Honda maintenance minder system will display 2 main codes and 7 subcodes. The 2 main codes are "A" and "B." And the subcodes under them are 1-7.
Let us walk you through these primary and sub-codes thoroughly.
Primary Codes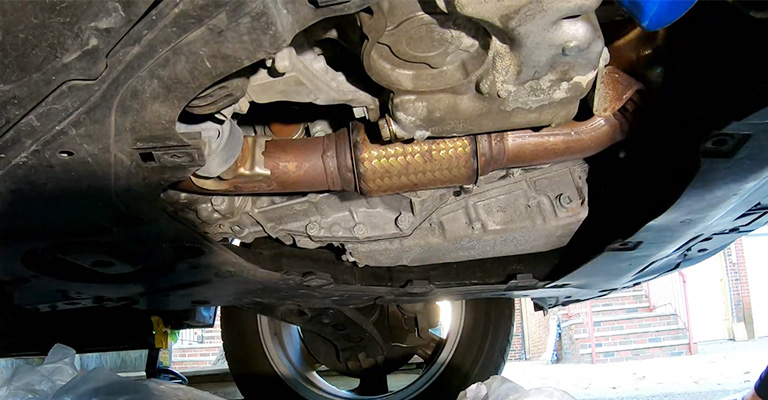 The primary codes can appear individually. They often come with sub-codes, though.
A- Oil Change
The code 'A' appears when your vehicle needs an oil change. It mostly appears with the sub-code '1', which refers to tire rotation.
B- Oil Change & Mechanical Inspection
When the main code 'B' appears, you're to go with a mechanical inspection (mostly for the engine components) and an oil change.
However, the main code B would require these −
Replacement of oil and oil filter
Front and rear brake inspection
Suspension parts inspection
Tire rotation
Parking brake adjustment inspection
Boots, steering gearbox, and tie rod end inspection
Exhaust system inspection
Fuel connections inspection
Sub-codes
The sub-codes can't appear individually; they come with the main codes. More than one sub-code can show up at once.
1- Tire rotation
Rotate the tires, and check the tires' pressure beforehand. This sub-code mostly appears with the main code 'A' (oil change) since they share the same due time.
2- Replacement of Air Filter Components
Check if there's any malfunction in the air filter components. Replace or repair accordingly.
3- Transmission Fluid Replacement
After checking the brake fluid's quantity and replacing the transmission fluid. Add more brake fluid if required.
4- Spark Plug Replacement
This appears when your vehicle needs spark plug replacement. Make sure there's appropriate valve clearance while doing so.
5- Faulty Engine Coolant
Repairing the malfunctions in the engine coolant can be challenging. Consider replacing it.
6- Brake Fluid
Check the quantity of the brake fluids. Add more of them if required.
7- Rear Differential Fluid Replacement
This simply goes for the requirements of fresh rear differential fluid. You would need to consult a professional for this.
Bottom Line
The B7 service is designed to help keep your Honda running smoothly without issues. By performing this service at the appropriate intervals, you can help ensure that your vehicle is reliable, safe, and ready to take on the road.
We hope this article was able to answer your question about what is Honda B7 service and erase any confusion you might have had regarding this issue.