The Honda vehicle you drive provides you with safe transportation to and from work, school, and weekend getaways. For this reason, you want to ensure it stays in excellent condition at all times.
Therefore, it is extremely important to maintain your vehicle regularly and to have it serviced regularly. Honda Maintenance Minder makes this even easier. It goes beyond just being a maintenance reminder with Honda's Maintenance Minder.
In addition, it automates the process of keeping track of your car's service history and letting you know when it's time to replace worn-out parts.
Are you wondering what the codes on your Honda Maintenance Minder mean? To help you discover what service your vehicle needs, we have provided a detailed breakdown below.
What Are The Honda Maintenance Minder Codes?
If you want a car that talks to you, you don't have to travel in time. You need to know the language of your Honda so that it can let you know when something's wrong.
For example, when your Honda displays the "Maintenance Due Soon" message, it may inform you that your vehicle needs to be serviced.
It is easy to understand Honda service codes. You can get your car back on the road in no time if you understand everything you need to know about Honda Maintenance Minder codes.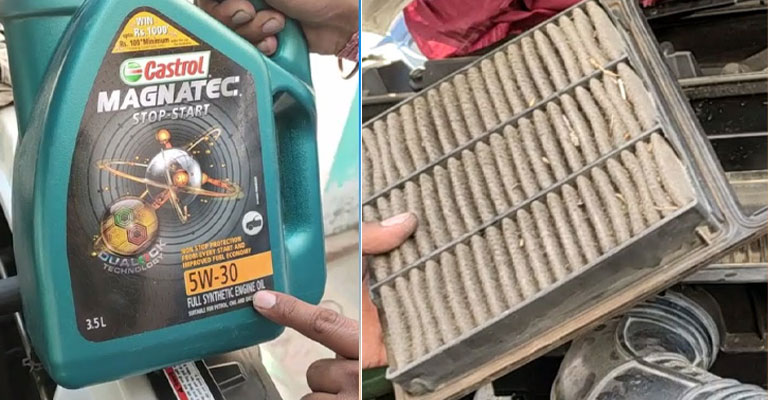 | | |
| --- | --- |
| Primary Honda Service Codes | Meaning |
| A | Change Oil and Filter |
| B | Replace the engine oil and oil filter. |
| | Perform front and rear brake cleaning and lubrication. |
| | Adjust parking brake. |
| | Perform in-depth inspection of the brake components. |
Honda Maintenance Minder main Codes
| | |
| --- | --- |
| Honda Service Sub Codes | Meaning |
| 0 | Perform multi-point inspection. |
| 1 | Tires need a rotation service. |
| 2 | Replace the cabin and engine air filters. |
| 3 | Replace the transmission fluid. |
| 4 | Replace spark plugs, timing belt (if equipped) and adjust valves. |
| 5 | The engine coolant needs replacing. |
| 6 | If equipped, rear differential fluid needs replacing. |
| 7 | Replace brake fluid. |
Honda Maintenance Minder Sub Codes
How Does Honda Maintenance Minder Work?
Even though you can certainly appreciate the value of having your Honda maintenance reminder alert you to potential problems with your vehicle, you may be wondering how it even works.
The maintenance minder system calculates and displays the remaining engine oil life using information from engine operating conditions.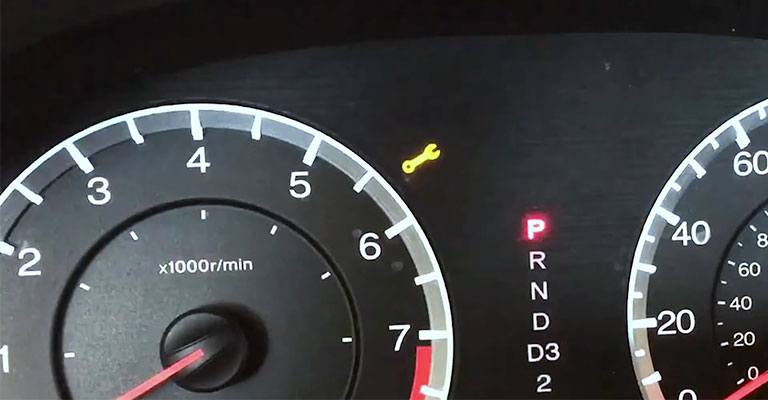 As the Honda Maintenance Minder system shows the engine oil life in the information display as a percentage that begins at 100% engine oil life, customers don't have to remember their maintenance schedule from memory, and you can monitor the amount of oil left in the engine over time as you drive.
How do I Operate the Maintenance Minder System?
You receive continuous oil life information from your Maintenance Minder due to the onboard computer continuously monitoring the vehicle.
You can monitor the progression of oil use by pressing the Select/Reset knob on the information display. By pressing the Select/Reset knob, you can return to the odometer.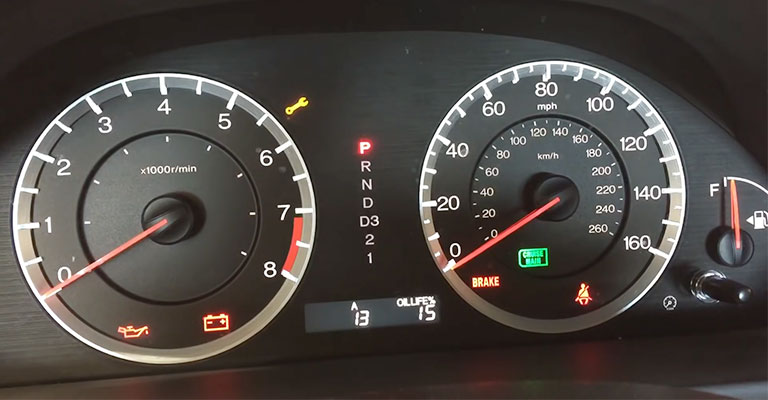 In addition, the information center in your vehicle will display the percentage of remaining oil life each time you turn it on. For example, maintenance Minder Light and codes will be illuminated when the vehicle's onboard computer detects that 15% of its oil life has left.
What Is Honda Oil Life Percentage?
In contrast to the car's gasoline gauge, the oil life indicator should not be interpreted as merely a measure of oil level. When contaminated with dirt and other contaminants, oil can no longer effectively lubricate the engine due to its inability to remove them.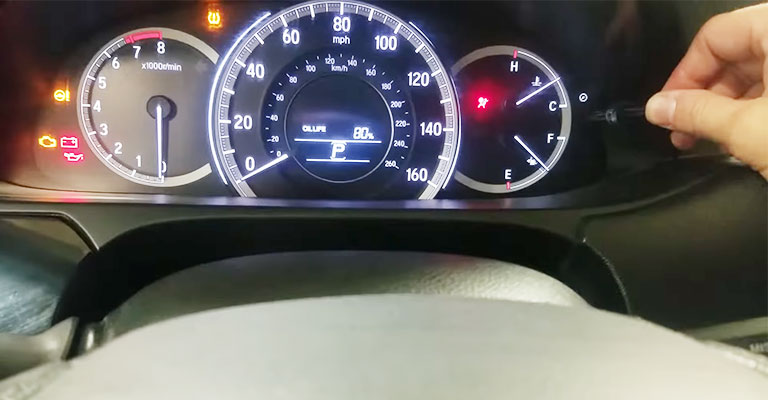 The oil life indicator will read 100% when the engine oil is fresh, as it is when your car is brand new or after every oil change. Once this point is reached, the percentage begins to decrease as dirt accumulates during normal daily driving.
How Does The Oil Life Indicator Work?
Onboard computer systems in your Honda monitor daily driving conditions, such as speed, engine, and ambient outdoor temperatures, number of starts and stops, engine load, driving distance, and operating time, as part of the Honda Maintenance Minder System.
To determine when an oil change is necessary, the system factors down the vehicle's oil life, starting from 100%.
It is important to change the oil immediately. If the readout drops to 5%, it will drop even further. You're not only past due for service once it reaches 0%, but the remaining oil is almost certainly doing more harm than good once it reaches 0%.
How Does Honda Maintenance Minder Help?
Oil life indicators are not meant to indicate that you are only 15% away from running out of oil if they show 15%.
Your engine is rapidly approaching the point where an oil change is needed. When the 15% threshold is reached, you will be reminded by the yellow wrench icon on your Honda Maintenance Minder System.
There is no reason to be concerned about the car's safety. To keep an engine running properly, a change of oil will be needed soon as the oil has degraded to the point where a change will be required. Schedule a service visit during this period as a general rule of thumb.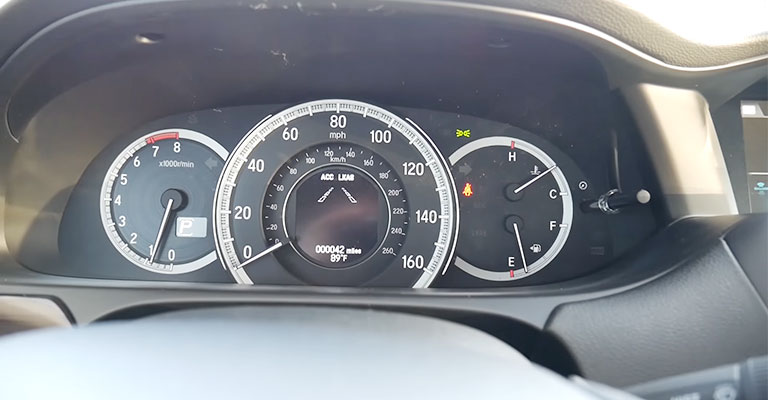 | | |
| --- | --- |
| Messages | Meaning |
| Oil Life 0% | Service is past due. You will also see a mileage readout which indicates how far overdue you are for service. To avoid harmful wear or damage, take your vehicle in for service now. |
| Oil Life 5% | Service is due now. As soon as possible, you should take your vehicle to Honda East for scheduled maintenance. |
| Oil Life 15% | Service is due soon. Now is a great time to schedule an appointment with Honda East for scheduled maintenance services. |
How To Reset Your Maintenance Minder System?
When you service your Honda vehicle, your maintenance minder system will be automatically reset by an authorized Honda dealer. However, you must manually reset the oil life indicator if you change the oil yourself or have the service performed somewhere else.
To reset the Honda indicator on a 2007 or newer model, follow these steps: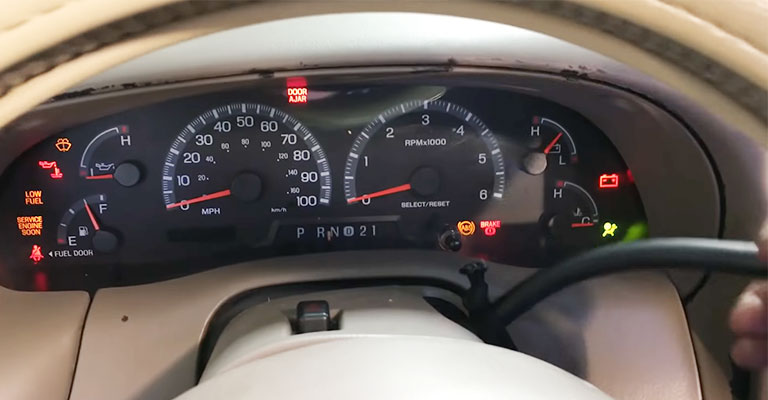 Before starting the engine, turn the ignition to "Run.".
Press the "Select/Reset" button on your steering wheel or dashboard. You can scroll through or press the knob repeatedly until "Engine Oil Life" or "Engine Oil Indicator %" appears.
Ten seconds are required to press and hold the "Select/Reset" button. A blinking Engine Oil Indicator light will appear.
By pressing the Info button on the steering wheel, you can reset the display if you see "Engine Oil Life.". Press "Select/Reset" to restore 100% oil life.
I Had Service Performed That Was Improper Or Not Recommended. Now What?
As a result of resetting the Maintenance Minder light, the maintenance schedule has also been reset. Unfortunately, this will prevent Honda Maintenance Minder from properly predicting the maintenance needed.
To reset your Honda Maintenance Minder, you should contact your Honda dealer. In addition to being more complicated than resetting the dash light, resetting the Maintenance Minder may incur a fee.
For proper time and mileage setting, your Honda Technician must use the Honda Diagnostic System (HSD) Computer.
How Long Will I Take Between Oil Changes If I Use The Maintenance Minder System?
Because each driver's driving habits vary, the maintenance reminder varies from driver to driver. According to engine operating habits, driving habits, and climate, the Honda Maintenance Minder adjusts maintenance intervals.
Most people driving on city streets and highways need maintenance every 6,000 miles. Your mileage between services will remain consistent if you maintain constant driving habits.
How Does Honda Service B Work?
This indicates that the engine oil and filter need to be changed. It is also important to inspect various components and systems. You can find additional details in your owner's manual.
Benefits Of Following The Maintenance Minder Schedule
You'll continue to receive the performance you've become accustomed to when you use the Maintenance Minder for oil changes.
It also eliminates unnecessary waste from too frequent oil changes by removing the guesswork from oil change intervals. Plus, you'll know you're helping the environment while driving.
The Bottom Line
A tire blowout or a breakdown on your way to work is not something you want to happen. So, make sure you follow your maintenance schedule when these Honda Maintenance Minder codes appear.
Oil change indicators are not the only function of the Maintenance Minder. Maintaining the entire vehicle is recommended by the Maintenance Minder. You realize the following benefits when you follow proper maintenance:
Continually reliable
Vehicles with a longer lifespan
Warranty coverage continues
A higher resale value
It is always recommended that you refer to the service station procedures in your Honda owner's manual before performing any work.