The maintenance minder in Honda is designed to show signs when your vehicle needs assistance. It does so through codes.
And the most common code to appear is A1. While 'A' means it's time for an oil change, '1' indicates a tire rotation.
Unlike other brands, the Honda maintenance minder doesn't give warnings only. Instead, it tells the exact service your vehicle needs.
So, do you want to learn more about what is A1 service in honda in detail? Keep scrolling down!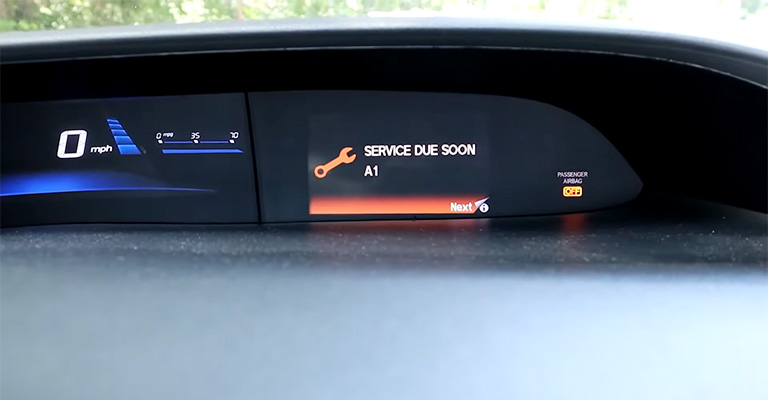 Significance of Honda A1 Service
If you see the A1 sign while driving around, you should take your car for an oil change and tire rotation as quickly as possible. The Honda owners recommend it.
Well, explaining the significance of an oil change and tire rotation at the scheduled time would require pages. Let's walk you through these briefly.
Honda and Oil Change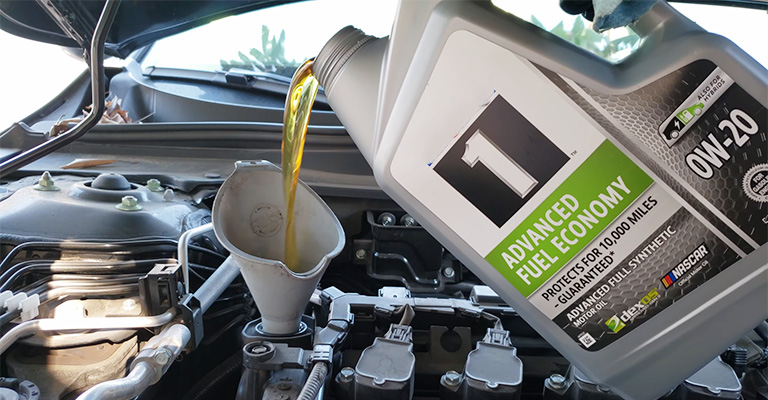 Controlling the temperature and preventing excessive heat require proper lubrication of the engine components. If you don't change the oil in time, it will break down a bit more daily.
This effectively ruins the efficiency of the oil. Following the oil change routine can solve all these issues, and the A1 service takes responsibility anyway.
This way, the engine will run smoothly with better fuel efficiency. Moreover, changing the oil in time saves you from all the potential damaging risks and costs.
Tire Rotation for Honda
While rotating the tire, the service providers should reposition it to keep up with the tread. The routine for this service depends on your vehicle's drivetrain type.
Low-quality ones can make the tires wear sooner.
Rotating the tires of Honda regularly is very important. Otherwise, the tires won't last long.
Moreover, this helps you handle the rough weather and traction better.
Summary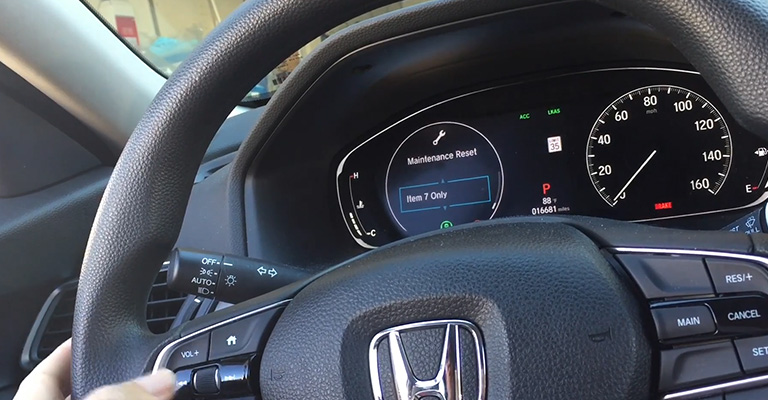 Oil changing and tire rotations have always been the most significant car services. They determine the entire performance of your vehicle. You need to be very regular during these services in Honda.
Appropriate Time for Getting Honda A1 Service
This is what the maintenance minder is there for. Still, the manual will tell you about everything if you have more inquiries.
However, if you want an average answer, it'll be every 5000 to 7500 miles for an oil change.
But some aspects can decrease this period while damaging your vehicle. These would include the −
Excessive off-roading
Rough usage
Inappropriate towing
Racing for more extended hours (Mostly when your model's not a racing car)
Weather conditions
If you hit the nearest Honda service station instead of any random one, the technicians will help you with everything you need. They'll even make you a schedule if you want.
Summary
The maintenance minder in Honda can help by telling you the right time to get the A1, oil change, and tire rotation service. Make sure that you don't ignore the signs.
All Signs from Honda Maintenance Minder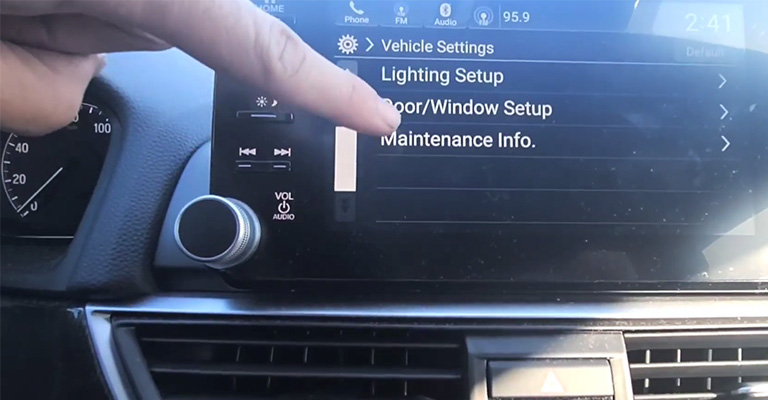 If you're a new Honda owner, you might not be familiar with all the signs and terms. The manual says all about them, but we would like to help you with detailed tables.
Signs
Meaning
To-Dos
A
Oil change
Time for a new oil change
B
Oil & Filter change
Change the oil filter along with the oil. Check on the engine parts to see if everything's ok.
Signs
Meaning
To-Dos
1
Tire rotation
Make sure you check the tires' pressure before rotating them
2
Replacement of Air Purifier Component
Checking and replacing the Air filter's damaged elements
3
Transmission fluid replacement
Replace the transmission fluid, check the brake fluids' quantity
4
Spark plug adjustment
Time to replace the spark plugs. Ensure the correct valve clearance
5
Damaged engine coolant
Change the engine coolant
6
Problems with Rear differential fluid
You need to arrange a new rear differential fluid
7
Quantity & Quality of Brake fluid
Replace the brake fluid. Be very sure about the quantity
Rules for the Maintenance Minder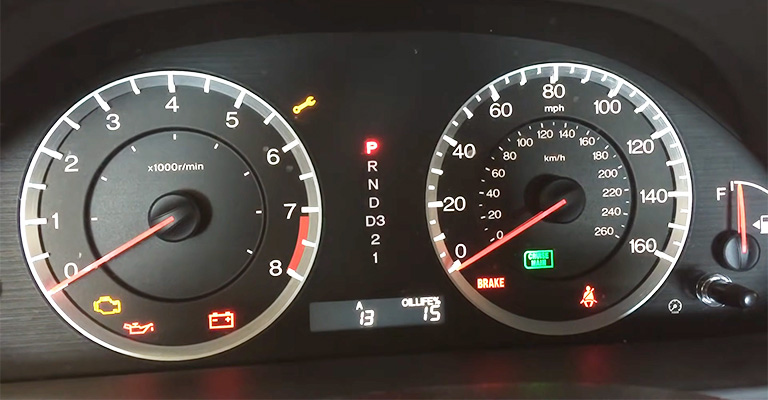 The maintenance minder from Honda will always come with a primary subject. There'll be one primary subject at once.
But sub-subjects come along with the primary one. They can come in one or more numbers.
For instance, A1 indicates an oil change and a tire rotation. You can either balance the pressure or replace the tire in the tire rotation.
There's another excellent aspect you get from Honda's Minder. It helps you with the time duration.
And, it tells you how much time you're left with before the final stage of the issue. The lights or indicators turn on at the last 15% mostly.
Honda Maintenance Minder Service Schedule
The schedule depends on the particular service you're going with. Let's look into the average due time for the services that the maintenance minder suggests.
A (Oil Change)
It might appear at 7500 miles. So, you'll have to change the oil approximately every 12 months.
B (Oil and Oil Filter Change)
The filter might need to be changed after every 24 months. You can go 15000 miles before this.
1 (Tire Rotation)
Tire rotation mostly appears with the oil change sign. This is why you see A1 signs frequently. The numbers would be 7500 miles, and the time due will be a year.
2 (Replacement of Air Filter Components)
This occurs every four years. You can go more than 30000 miles before this.
3 (Transmission Fluid Replacement)
This sign will also appear every 30000 miles. So, the duration is four years.
4 (Spark Plug Adjustment)
This will take up to 4 years. You can easily go more than 30000 miles without the slightest issue with a spark plug in Honda.
5 (Damaged Engine Coolant)
The replacement due is 45000 miles for the first time. Then it will come down to 30000 miles.
6 (Problems With Rear Differential Fluid)
You can go with fluid inspection after every 15000 miles. Then you can move to the next step accordingly.
7 (Quantity and Quality of Brake fluid)
You can run 45000 miles before replacing brake fluid. It will take almost five years.
Summary
Different signs from Honda maintenance minders warn you of different service requirements. Learning them is mandatory. 
Similar service codes you might love to read – Honda B17A1, Honda A123, Honda A16
Honda Maintenance Minder A1 Service Costs
The amount of money varies depending on your vehicle's model, condition, usage, and lifespan. However, the A1 service, on average, can cost $108-$124.
And other services, which are required between every 30000 to 50000 miles, can cost you $320- $550. However, 90000 miles of services can cost you up to $1000.
Frequently Asked Questions
What is the difference between A1 and B1 Honda service?
A1 means you need an oil change and tire rotation. But B1 stands for oil filter replacement along with these two.
What is a 1/2 Service Honda?
A-1-2 indicates oil change and tire rotation, and replacement air filter components. 1 and 2 are sub-subjects, they appear with primary subjects like A or B.
What is included in service A1?
A is the primary subject, while 1 is a sub-subject. Oil changes and tire rotation come with the same due time, every 12 months. So, they appear together as A-1 on the maintenance minder.
Wrapping Up
Honda has been offering their Maintenance Minder service since 2006. It's a computer-based system.
The way it displays and explains everything your vehicle requires just through a code is very impressive. Although now you understand what is A1 service in Honda, check their manual if you want.
It can tell you all about the due time and emergency of the signs specified to your vehicle model.
It's wiser to get services from Honda's service centers. The technicians can help you with everything you need. Good luck.