As a Honda car owner, you take pride in your vehicle's appearance and want it to always look its best. However, accidents happen, and scratches or other damage to the car's paintwork can occur.
You may wonder if these issues are covered under your Honda car warranty. After all, the cost of repainting a car can be pretty high, and you don't want to be stuck with an unexpected bill.
In this article, we'll take a closer look at whether or not paint damage is covered under a Honda car warranty. Whether you've recently noticed some scratches on your vehicle or simply want to be prepared for any future issues, read on to learn more.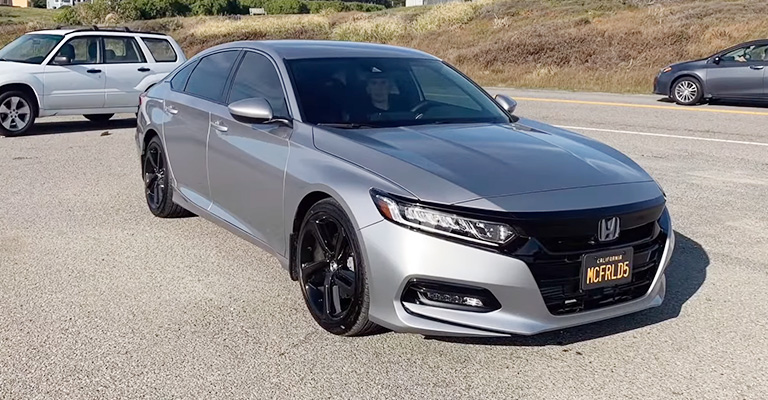 Honda Paint Issues
Chances are that you have a paint issue with your Honda Civic. There are other vehicles affected as well, not just Honda Civics.
In addition to CR-Vs, Honda Odyssey vans, and Honda Pilots, the paint on some of those vehicles can also be problematic.
Honda's paint problems are so widespread now that there are Facebook pages dedicated to the subject. As a result, Honda has been sued in a class action lawsuit.
In a young car with only a year or two on it, paint problems take a few years to appear, so what can one do if it is mechanically beyond the warranty intervals of 36,000 miles and 3 years?
There's good news, sort of. Honda's paint warranty has been extended to seven years from the original manufacture date.
Regardless of the mileage provided, they meet certain criteria and are within specific years and models. The warranty only covers certain parts of the paint job on your car and not the entire job.
What Is Honda's Paint Warranty?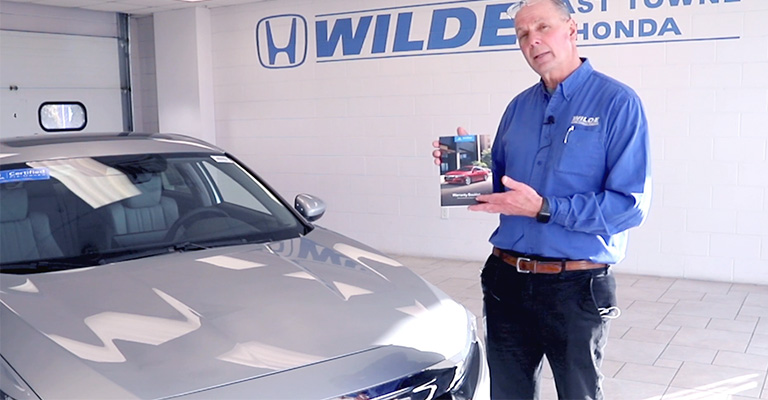 Recently, Honda's paint warranty was extended to seven years. There is no exception for vehicles with known paint defects.
Get in touch with a Honda dealer if your paint starts peeling or chipping. The cost of repainting your vehicle may be covered by your insurance partially or even completely.
As far as Honda paint warranties are concerned, they only cover paint jobs made by Honda's factory.
Accidental damage, scratches, and collisions are not covered. The costs of those items will be your responsibility unless your car insurance covers them.
In this situation, comprehensive car insurance should come in handy for you! In this policy, you are covered against vandalism, such as chipped or scratched paint resulting from a keyed car.
If you don't have it, you're never too late to update your policy so that you're protected in case of unforeseen events in the future.
What Is The Length Of Honda's Paint Warranty?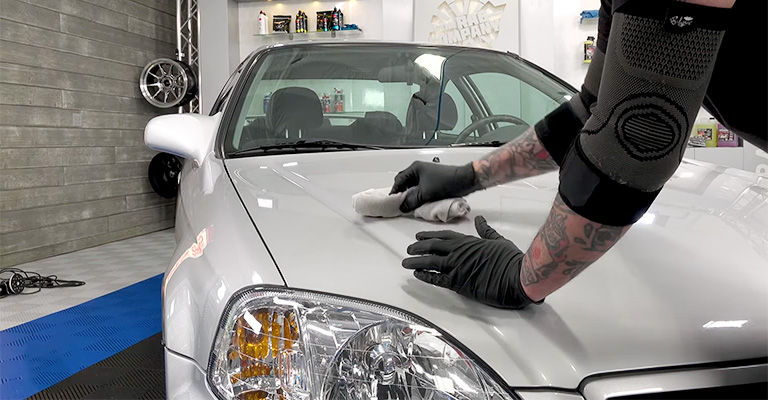 To understand Honda paint warranties, you need to know about two. Honda's bumper-to-bumper new-car warranty covers manufacturing and material defects for three years or 36,000 miles.
Some vehicles, like those mentioned in Honda dealer service bulletins, are covered for seven years after purchase under the original paint warranty.
Honda Paint Recall Issues
Certain model years of Honda's most popular vehicles, including the Civic, Fit, HR-V, Odyssey, and Pilot, are prone to peeling and fading paint.
A flawed exterior can bring down a car's value and make it vulnerable to rust, even though it won't interfere with daily use.
There may be a no-cost remedy for these paint problems, but many Honda owners are unaware of it. Now that we know what causes Honda's paint problems let's learn more about them.
In this article, we'll explore how Honda addresses this issue, examine what a Honda owner experienced when his car's paint was damaged, and explain ways to resolve it.
How Honda Handles Paint Problems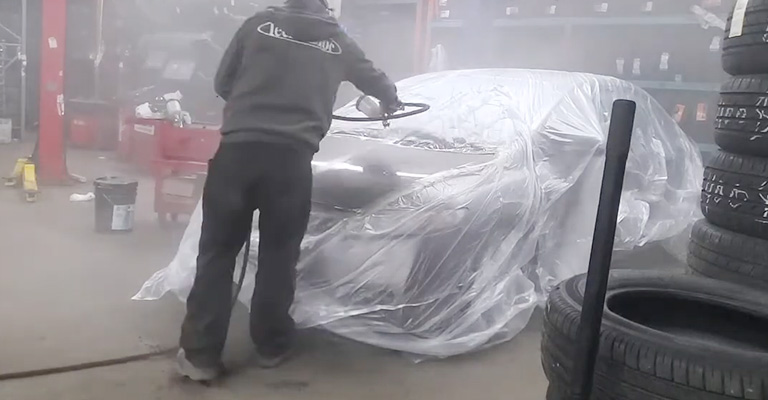 The business of manufacturing cars inevitably involves problems after reaching consumers; it's an unfortunate but normal part of the process.
Sometimes recalls are conducted by the National Highway Traffic Safety Administration (NHTSA), but this procedure is costly. Car companies often opt for Technical Service Bulletins (TSB) instead since they are less expensive.
The issue doesn't have to involve safety, which is a prerequisite for an official recall. Neither paint quality nor vehicle safety is affected by paint quality. There have never been any recalls issued by Honda related to this problem.
This company has instead published technical service bulletins (TSBs). As part of the advisory, Honda issues "Service Bulletins," which explain how to handle each issue at a dealership.
A Honda dealer will have updated information about newer versions of TSBs covering the paint problem (note that more recent versions may have been released).
These TSBs instruct the dealer to inspect a vehicle for suspected paint problems and take action as needed.
Moreover, the advisories include information about an extended warranty that covers the paint for seven years from the original delivery date.
Some vehicles do not qualify for extra coverage, such as totaled cars or vehicles with paint damage that isn't caused by the manufacturing process (such as bird droppings).
In 2012, a class action lawsuit seeking compensation for defective Honda Accord and Civic paint was dismissed after a few months.
Although Honda does not recall paint problems or file class action lawsuits, it addresses the issue through technical service bulletins and extends paint warranties.
Getting Honda Paint Problems Fixed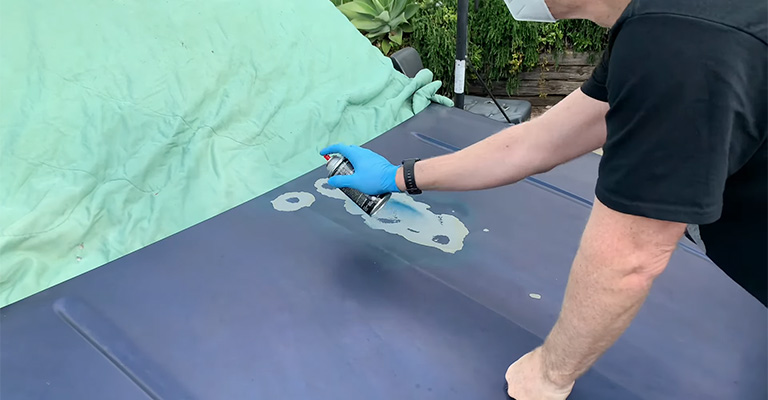 Contact an authorized Honda dealer immediately if you experience any Honda paint problems. This action is crucial for several reasons.
When the issue is addressed early, it can minimize damage and the extent of any repairs needed.
You also put the problem on record, which is essential for making a warranty claim if there is one that may have a time limit.
First, the dealer must inspect the paint damage to determine if the problem originated from manufacturer error or owner negligence.
The dealer will deal with the situation if Honda is at fault through a warranty extension if applicable. The owner in this instance incurs no cost.
However, things can get tricky in some cases if the paint problem cannot be traced back to poor manufacturing. You might be without warranty coverage or have an expired warranty.
When this happens, ask the dealer if courtesy repairs will be provided as a one-time exception. You can never go wrong by asking, so don't be afraid to ask another dealer for help.
What Causes The Paint On Honda Cars To Fade?
Besides the sun's UV rays, other environmental factors and compounds like pollution and road salt also contribute to painting fading.
To protect the coats of paint beneath, the best way to mitigate these factors is to use a clear coat that is thick (or layers). There is no specific reason Honda's paint is peeling, but a lack of a clear coat is likely to make this happen.
What Is The Difference Between A Car Warranty And Car Insurance?
Buying a car warranty and purchasing a car insurance plan are two entirely different things. Your car warranty protects you against manufacturing defects, while your car insurance coverage protects you from external damage.
There are several types of car insurance, but most typically cover the following things:
Post-accident car repairs.
Personal or passenger medical bills.
Liability payments for medical bills or property damage.
Repairs due to fires, storms, flooding, falling objects, vandalism, and theft.
Does A Car Warranty Usually Cover Paint Damage?
It may be possible to claim your car warranty for paint damage if it occurs under certain circumstances. Usually, your car's warranty will cover damage caused by a manufacturer defect, such as peeling or rusting paintwork.
However, environmental wear and tear or general wear and tear will not be covered by your car warranty.
Is It Worth Buying An Extended Warranty On A Used Car?
You should definitely purchase an extended warranty for your used car if you intend to use it regularly.
You will be responsible for all vehicle repair and service bills if you do not purchase an extended warranty. With the increased likelihood of a used car breaking down, a used car warranty makes good sense.
So, What Do You Do If You Qualify For The Extended Warranty?
Upon returning your car to your Honda dealer, they will inspect the paint, and if a warranty repair is available, you will get the entire area repainted.
You may have to take your car to a local auto body shop if your Honda dealer does not have a body shop. You can read their reviews here to verify if a body shop is reputable and does quality work.
Conclusion
In conclusion, as a Honda car owner, it's essential to understand what is covered under your warranty, particularly when it comes to painting damage.
While Honda offers comprehensive warranties for their vehicles, it's important to note that coverage can vary based on the type of warranty and the specific circumstances of the damage.
In some cases, paint damage may be covered under the Honda car warranty, while in others, it may not be.
If you're experiencing issues with your vehicle's paint, it's always a good idea to review your warranty and speak with a qualified Honda service technician to determine your options for repair.
With the correct information and assistance, you can ensure that your Honda car looks its best and remains protected under warranty.