Safety has always been a top priority for Honda. They have been ruling the road since 1948, to maintain public health and safety.
Following this, the Japanese Automaker plans to make the Honda Sensing 360 standard on all its US models by 2030. What do we think about this latest update?
That's why we are here today. So, what's the hype about the Honda Sensing 360? Will it bring any good change? Let's talk about the Honda Sensing 360 in detail today, – what it is, and of course the undeniable privilege this feature can bring.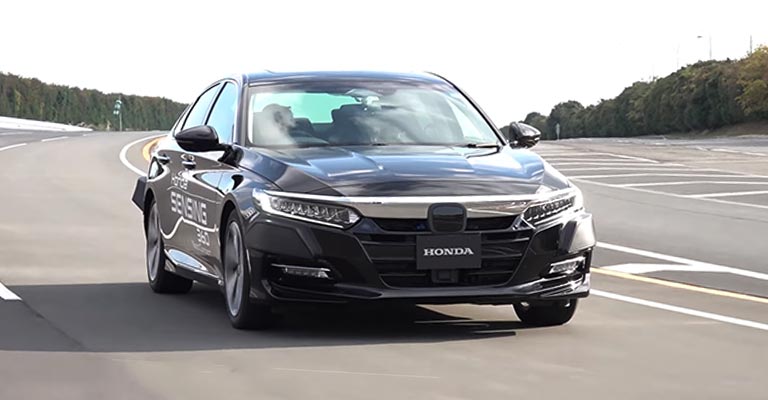 Hot Cake:
Honda Sensing is a driving assist system for safety. It works mainly on external recognition technologies.

It is part of Honda's global goal to eradicate any major traffic accidents by 2050. Honda Sensing 360 is going to be the upgraded system to improve Honda's driving assistance.

Honda clarified that almost 7 million Honda automobiles on the road already have Honda Sensing. Some cars already come with AcuraWatch, a twin of the Honda Sensing.

By 2030, Honda will equip all Honda models with the upgraded Honda Sensing 360.

We are soon going to see the next-generation Honda car appearing on the road by 2024 in China and the U.S.A. The Honda 2024 CRV is already on the list.
What Is Honda Sensing 360?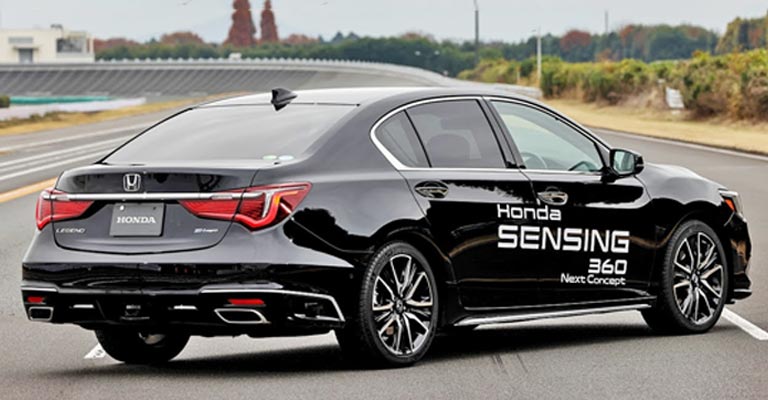 In the upcoming years, Honda driver-assist technology is going to meet some major improvements. It's known as Honda Sensing. It is a comprehensive safety technology that contributes to the development of the automobile driving experience.
We all know of the Honda Sensing Suite, an intelligent suite of safety and driver-assistive technologies. It was first introduced in the U.S. in 2014 and to this day, it's quite well stuffed with advanced safety features.
The 2015 Honda CRV had Honda Sensing first, replacing the 2015 Acura TLX with this version called, AcuraWatch.
However, the modern version of the Honda Sensing 360 represents the automaker's vision for the future. It offers a 360-degree approach to vehicle safety.
And yes! The 360 in the Honda Sensing actually represents 360 all-around protection. It covers high-functioning sensors, cameras, radar, and lidar with a full 360-degree of your car's surroundings.
Plus, the Honda Sensing 360 improves and broadens the sensor range of your vehicle. It is bound to take action upon detecting abnormal conditions. The new system will make attempts to prevent a collision from all directions.
The feature has a name, Collision Mitigation Braking System (CMBS). Keep in mind that, the CMBS from Honda Sensing 360 is different from the CMBS from the present Honda Sensing.

The new CMBS has a broader range of detection sensors. It starts from the front of the wheel and covers all directions around your vehicle.
For example, your Honda will stop in case you delay or take no action for a takeover request, while the car is still in hands-free mode.
Similarly, your car will continuously flashlights and honk if it doesn't receive a response from you for a series of warnings. It may also bring itself to a lane and completely stop.
The Honda Sensing 360 is the ultimate solution by the Japanese automaker. In addition to safety features, it includes quite some improvements with the next-gen Sensing Elite tech.
Assist from AI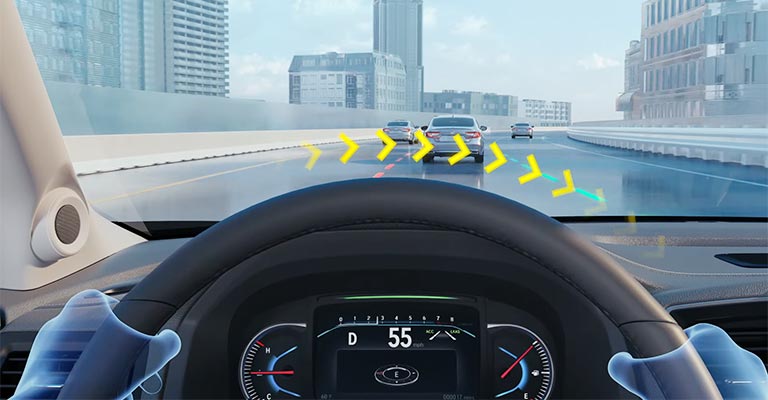 This tech uses AI for a hands-free driving experience. For example, the car automatically parks and gets itself out of your garage without you having to do a thing.
In addition to passenger safety, the 360 system also protects your car from collision with other vehicles and passers-by. For example, suppose a pedestrian suddenly gets into an intersection where he is not meant to be.
No matter which direction he pushes into, the updated 360-sensing technology will help you detect, mitigate, and ultimately avoid the collision from all directions.
It will make some audio warnings and in fact, show you visual warnings on the display to alert you and keep everybody away from harm.
Front Cross Traffic Warning
Even though protection comes from all directions, the 2024 Honda Sensing 360 will notify you that your car is about to proceed and pass an intersection from the sides and front.
This is specifically applicable when you are driving at a low speed or just beginning from a stop.
Change Lane Is Fun
It must be trouble to change lanes for beginners. The new Honda Sensing 360 enables you to keep away from the vehicles that are approaching from behind. It increases the avoidance of collision by up to 95%.
You get both audible and visual warnings from the system whenever another vehicle is proceeding from the blind spot. Your car will simply maneuver the steering to prevent any kind of collision.
Furthermore, most of the 2024 Honda cars will feature Adaptive Cruise Control (ACC) with Low-Speed Follow and the Lane Keeping Assist System (LKAS). Details here. All the features will be activated and will offer you more privileges to meet certain conditions on an expressway.
For example, when you start the turn signal, this new tech will initiate the steering for a lane change.
Cornering Speed Assistance
Honda Sensing 360 will properly modify your vehicle speed wherever you are cornering on the expressway while the Adaptive Cruise Control (ACC) is engaged.
The system will use the front camera to identify the curvature of the lane. Before you reach out for the curve, it will assist you in ensuring a smooth cornering.
Final Words
Along with Honda we also believe there is so much to obtain in 2024. Honda Sensing 360 is just the beginning of this to fulfill the greater initiative by 2030.
Honda Sensing 360 is coming ahead to take away the load from you and relieve you of some duties. Honda CRV 2024 is already confirmed to be equipped with this update. What do you think of the upcoming upgrade?
Do you think, Honda Sensing 360 is going to happen for a betterment? Let us know your point of view in the comment section. We will be happy to raise a discussion.