It is important to remember that the center console must be removed in order to change the brake pedal or gear shift. Gearshift disassembly may require a bit of finesse, but it's an easy task for anyone with experience working on cars.
Keep your car looking its best by taking care of small details like changing the oil and rotating tires regularly. Make sure you know how to work on your vehicle if something goes wrong – it could save you a lot of money and hassle down the road.
How Do I Remove The Center Console On Honda Accord?
A Honda Accord's center console can be removed by following these steps:
In order to remove the ashtray from the console, you will need to use a pry tool. By doing this, you will be able to expose two Phillips screws.
The trim around the gear selector can be loosened by unscrewing and removing these screws. You will then need to lift the trim out of the way by using your pry tool.
Press down on the plastic connector clip on the cable to disconnect the power supply. Remove the cigarette lighter panel. The cigarette lighter compartment can be removed from the console by pulling it out.
Center console screws are now visible on both sides. Remove them.
Remove the cupholder compartment by raising the parking brake handle. A little jiggling will loosen it. It is held in place by clips. The parking brake shouldn't have any problem at all.
The two screws in the bottom of the compartment need to be removed. Open the center armrest and remove the two screws.
Place the gear shift in the P position after unlocking it with the manual release. As a result, you will be able to raise the entire center console upward and around the gear lever and handbrake.
Finally, you can easily lift up the center console.
Center Console Must Be Removed To Change The Brake Pedal
To change the brake pedal on a Honda Accord, you must first remove the center console. Be aware that there are delicate clips that secure it in place and do not force them if they don't want to come off easily – this could damage your car.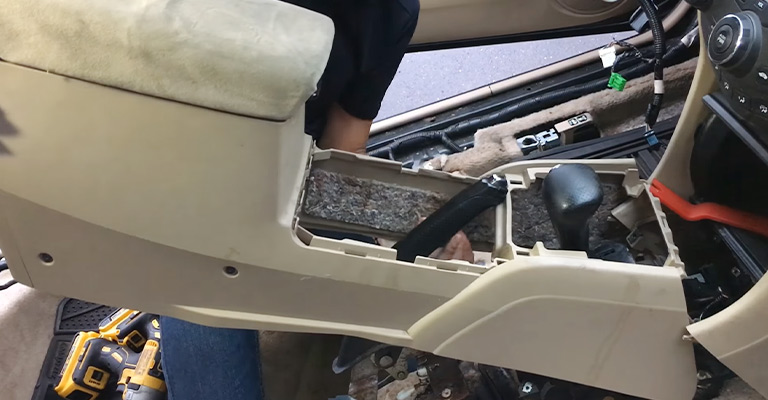 There is usually one button or lever situated near the gearshift which needs to be depressed before removing the panel – make sure you press all of them down as well when reassembling so nothing falls out unexpectedly.
Keep everything in order while you're working on it; losing screws, bolts, washers can lead to bigger headaches later on. Once everything is back together, test drive your car for any issues and congrats: You just changed your brake pedal.
Gear Shift Can Be Disassembled
Remove the screws that hold the center console in place by loosening them with a Phillips screwdriver. Once all of the screws are removed, gently pull out on the console to remove it from your car's dashboard.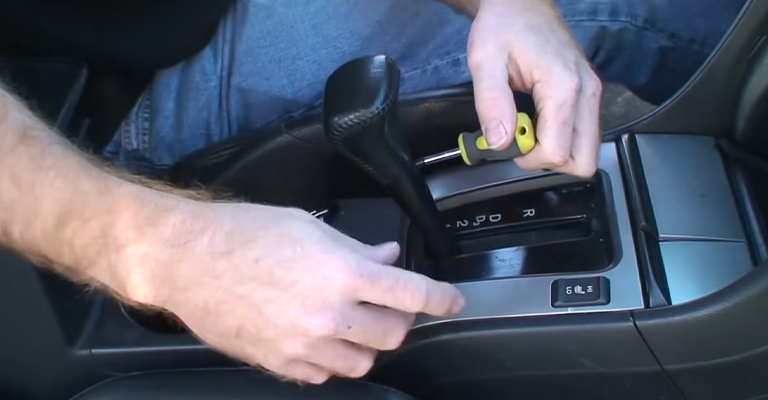 Be careful not to damage any wires or connectors while disassembling your gear shift–save these for later repairs if needed. Reassemble your gear shift in reverse order, making sure each connector is properly seated before replacing the screws and securing it in place with a dab of silicone sealant (or equivalent).
If you experience difficulty shifting gears or have other mechanical issues after disassembly, consult a mechanic for help getting your Honda Accord back up and running as smoothly as possible.
To Recap
There are a few ways to remove the center console on a Honda Accord. Some people use screws and bolts, while others use clips or hooks. It really depends on how the console is attached to the car, so be sure to read through the instructions carefully before beginning your removal.