An overheated Honda Accord is one of the worst problems you can face.  Smoking coming from the undercarriage can be a sign of overheating, as can a reading that is stuck or a blown head gasket.
It can be very expensive to repair an engine damaged by overheating.  The cost of repairing a blown cylinder head gasket or cracked head/block is considerably higher than that of replacing a thermostat or a water pump.
Coolant from the engine is circulated through the radiator by your Accord's cooling system. Water is pumped through the entire system by the water pump. Upon reaching operating temperature, the thermostat opens up, allowing coolant to enter.
You may eventually overheat your Accord if any of the parts of it fail. Coolant leaks (water pumps, radiators, hoses, etc.), a failed thermostat, and a malfunctioning radiator fan are three of the most common causes of an overheating Honda Accord.
How Do You Diagnose Overheating Problems?
You can see the leak with a pressure test because it pressurizes the system enough to reveal the location of the leak.
Ask shops in your area how much a coolant pressure test to find a leak costs, as well as a head gasket test to determine whether combustion gasses are present in the cooling system.
A lack of cooling fans can result in boiling in the engine or radiator, so we need them turned on. These devices pull cool air through radiators and condensers.
The fans should be your first step, and these other items can be done if the problem persists, but you should not need to add coolant.
It's important to check the coolant level and radiator cap before doing anything else, as these can indicate a more serious issue.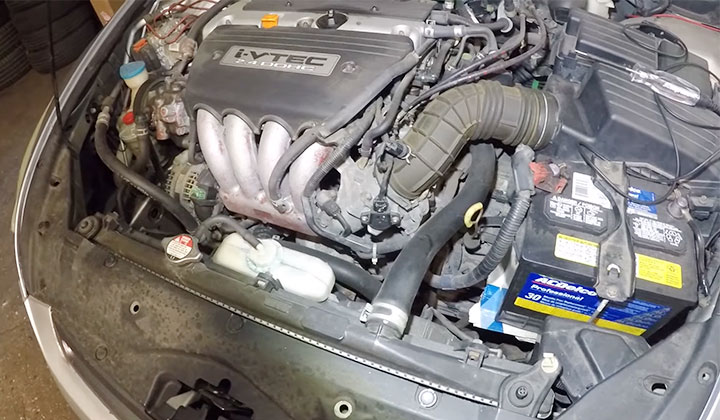 Make sure there is no air in the system by checking for leaks – this includes making sure all of your hoses are connected properly, checking under the car, and verifying that you've replaced any parts that may have failed.
If you're having trouble with fan spinning or a motor test, contact an automotive technician for help diagnosing your issue. Finally, if everything looks good but you still notice some cooling problems, it may be time to replace your radiator altogether.
Check the coolant level and radiator cap
If your car is overheating, the first thing to check is the coolant level and radiator cap. A low coolant level can be caused by a variety of things like water pump failure or blockages in the cooling system. The radiator cap should be properly tightened every time you drive your car so that it doesn't lose heat unnecessarily.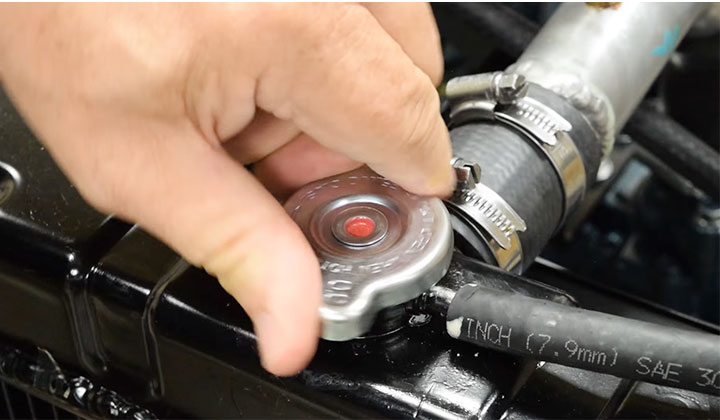 Don't ignore overheating symptoms such as engine overheating, heavy smoke coming from the exhaust, or blue light on your dashboard indicating an open flame inside your car. You may also want to consider getting a diagnostic tool to help pinpoint the exact problem.
Make sure there is no air in the system
Overheating can cause a variety of problems in your home, from an increase in energy bills to damage to your belongings. Checking for air in the system is one way to diagnose the problem and find a solution.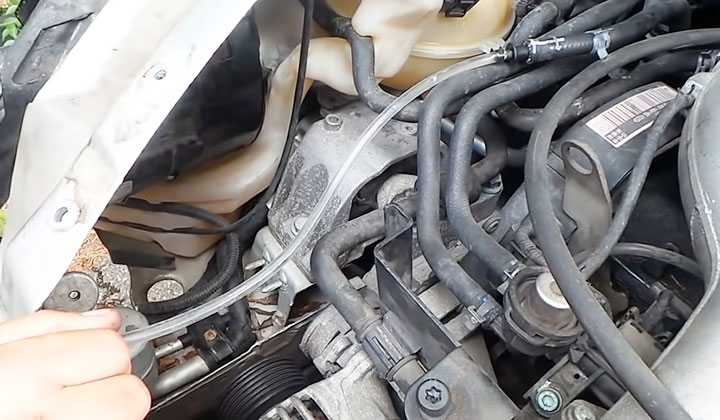 A cooling fan may be necessary to get your home back down below temperature safely and quickly. Be sure to call a professional if you are unable or unwilling to repair any issues yourself. Keep an eye on weather reports and adjust your plans accordingly; overheating can happen suddenly without warning.
Verify that the radiator fans are spinning
In order to diagnose overheating problems, you should verify that the radiator fans are spinning. If the fan is not turning, it could be due to a broken belt or motor.
You can also try restarting the unit by pressing and holding down the power button for 10 seconds before releasing it. If still no luck, then your radiator may need to be replaced- call an expert.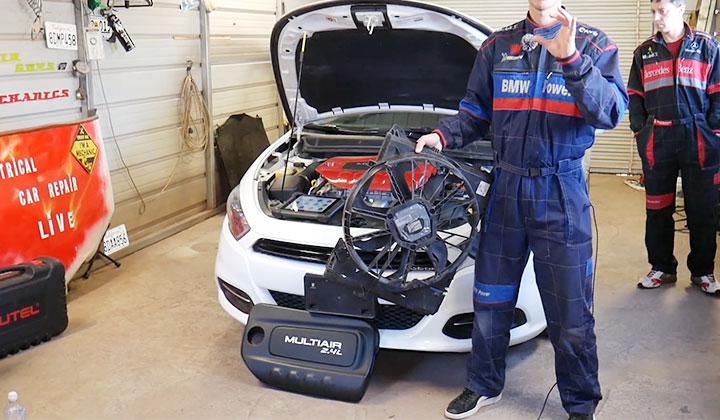 Make sure you keep an eye on your home's temperatures in the summer months as well; if they rise too high there might be more serious issues at hand requiring professional help.
Test the fan motor
Overheating is often caused by a fan motor that isn't working as it should. Test the fan motor by plugging in an appliance and turning on the light switch to see if the fan kicks on automatically.
If your home lacks central air conditioning, you can use a heat lamp or infrared thermometer to diagnose overheating problems without having to open up walls or ceilings.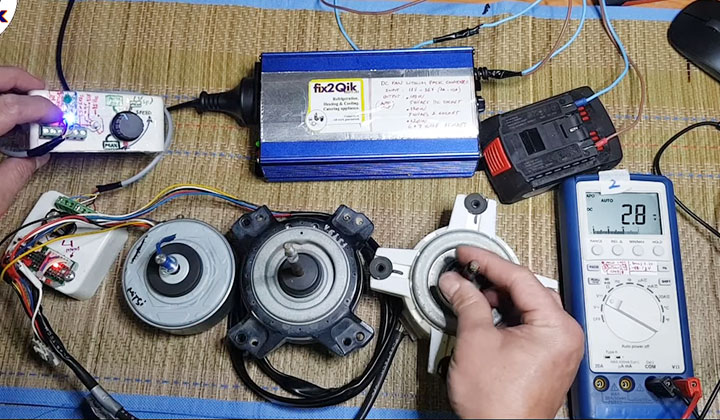 You can also check for hot spots by placing your hand near vents and windowsills; if it's too warm, there may be a problem with ventilation or insulation in your home. Finally, if all else fails, call an experienced heating and cooling contractor for help diagnosing overheating in your home.
Check for leaks
One sign of a possible overheating problem is when your home feels warmer than usual despite the outside temperature being cooler. Another sign is if you notice water seeping from around doors and windows, indicating that heat or moisture has leaked into the room.
A third indicator could be an increase in humidity levels inside your house; this suggests that there's too much air circulating and not enough cooling down happening due to leakage or broken AC unit hoses/fans etc.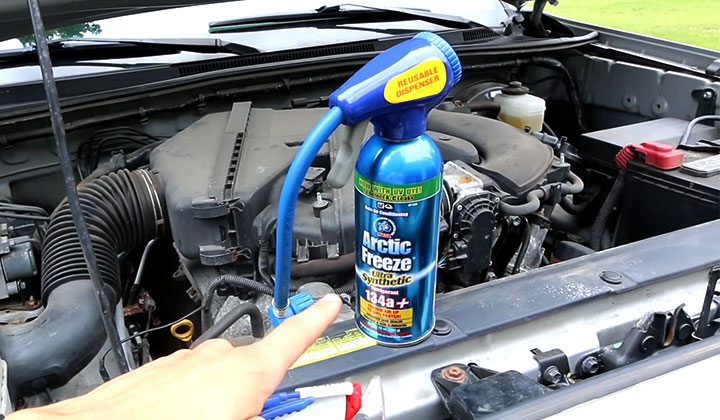 You can also check for unusual smells coming from anywhere in your home- such as musty odors, sulfuric ones, or ammonia – which could mean something like a gas leak has occurred near where these scents are strongest.
In all cases, it's important to contact a professional for further inspection before making any costly repairs.
How long can an engine run hot before damage?
If your Check Engine Light is on and the temperature gauge is rapidly rising, it may be time to bring your engine in for service. When an engine runs at high temperatures, steam can come out from under the hood and cause a vehicle to hesitate or stop.
Noise coming from the engine may also indicate that damage has been done to it at some point during its run. Checking the oil level and fluid levels periodically is always a good idea when running an engine hot.
Why is my car overheating but has coolant?
When your car overheats but has coolant, there's a good chance that your coolant level is low. A blockage in the cooling system can cause this problem. If the thermostat isn't working properly or if there are clogs in the heater core, then this could be causing the car to overheat.
Finally, if you notice that your water pump is damaged or defective, it may also contribute to an overheating engine condition.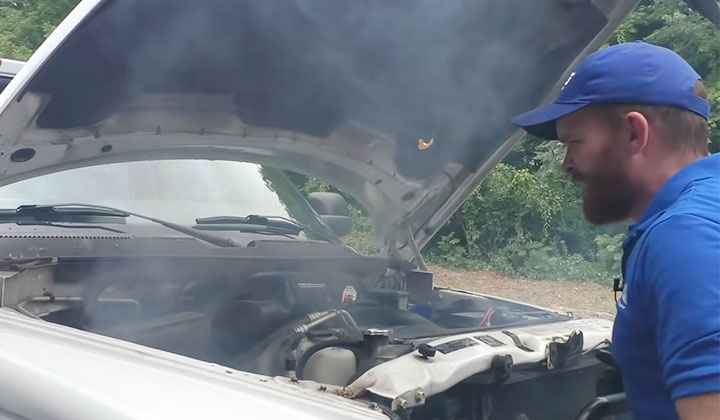 Will a clogged radiator cause overheating?
If your radiator is clogged, it won't be able to circulate the coolant properly and may start overheating. You can check for clogs by removing the cap on the top of the radiator and looking for debris or bubbles in the coolant.
Clear away any obstructions from the cooling system like leaves, dirt, or straws before turning off the engine if necessary to bleed air out of it. Replace blocked radiator fins, cooling tube, or coolant hose as needed- depending on where they are blockaded- usually, this happens after a rainstorm when water accumulates inside them over time.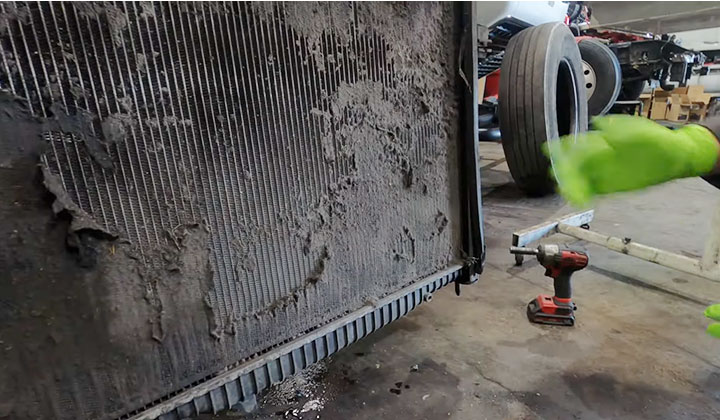 Regularly maintain car maintenance schedules such as oil changes and tune-ups in order to keep your vehicle running smoothly and avoid costly repairs down the line.
How do you test a water pump on a car?
One way to test if a water pump on a car is working properly is to make sure there's no noise coming from the pump. Check for any movement of the pulley, and look for damage to the water pump housing.
Test drive your car with the water pump turned off to see if the problem has been fixed. If you still have issues after checking all these things, it may be time to replace your water pump.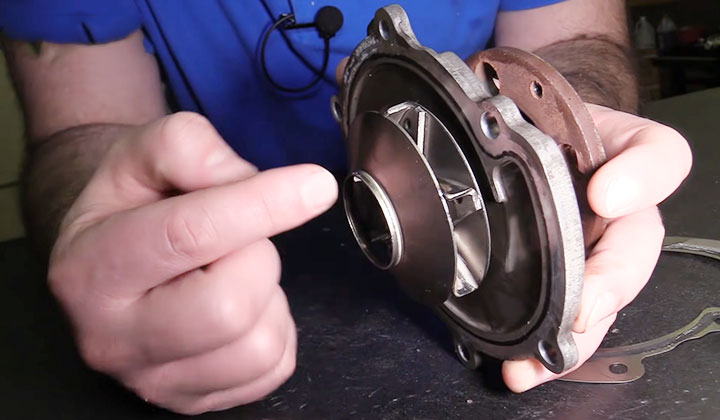 How much is it to fix an overheated engine?
If you have a Check Engine Light on and your car runs hot and smokes, it's likely that your engine is overworked. Replacing the radiator may be necessary if the vehicle has been running hot for an extended period of time or if there are signs of overheating such as fluid leaks.
Fixing an overheated engine can cost anywhere from $200-$1000 depending on the severity of the problem, make, model, and year of your car.
Checking coolant levels regularly is also important to avoid costly repairs in the future; failing to do so may cause a meltdown or boil over respectively. Always remember to drive slowly when your car exhibits any warning signals related to its cooling system.
Overheated engine creates accelerating problem in your car.
To Recap
The Honda Accord is a popular car with a lot of problems. One of the most common problems that it has is overheating. There are many ways to diagnose if your vehicle is overheating or not and the best way to do this is by using an engine analyzer.
The Honda Accord's engine analyzer can be used to see the temperature inside the engine, which helps in diagnosing if your vehicle is overheating or not.