If you fill your coolant tank above the maximum level when it's cold, the coolant won't have anywhere to expand once it heats up. This could lead to excess coolant being removed from the system via an overflow hose, or a hose could burst and cause damage.
The real danger of overfilling your coolant lies in the possibility of hot coolant leaking throughout your engine bay, which could cause serious damage to wiring and electrical components.
If a hose does burst, your engine could be deprived of coolant and cause significant issues. Additionally, a puddle of colored liquid may form beneath your car, which can be inconvenient but is generally less serious.
If you're unsure or want to eliminate any possibility of error, it's best to let a skilled mechanic handle the task. They will inspect the coolant levels and add more if needed, and also ensure that the appropriate type of coolant is used for your specific vehicle.
How Does a Coolant Tank Work?
An engine's coolant helps prevent it from overheating by preventing it from getting hot. When coolant heats up, it is held in a coolant tank, also known as a coolant overflow bottle.
Coolant expands in this situation, and if it cannot exit, it could cause damage to engine hoses and cylinders. By providing a place for coolant to expand, the coolant bottle prevents damage to the system.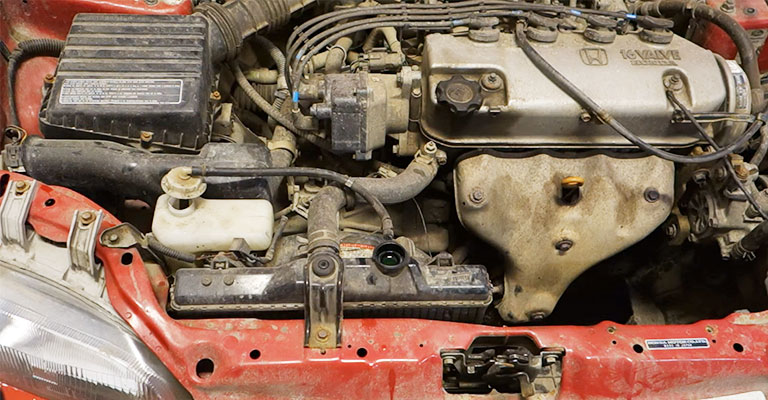 There are two marks on the cooler tanks indicating the minimum and maximum level of coolant. In order to prevent overheating, you should not exceed the minimum mark of coolant.
How Does Overfilling The Coolant Reservoir Affect Your Car?
In the event that the car's coolant reservoir is overfilled, the following things can happen:
Engine Wiring Damage
You may damage your car's electrical system if you overfill your coolant. Hoses are sometimes routed over the engine's wiring harness to keep these components away from heat. This delicate wire can be damaged by excessive pressure or fray at the connections if it is overfilled.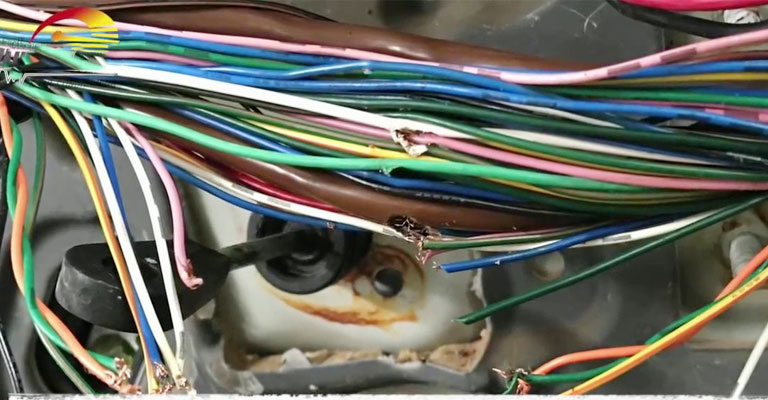 Environmental Hazards
Most automotive coolants today contain ethylene glycol as their active ingredient. To avoid poisoning, it must be kept away from pets and children since it is colorless, odorless, and has a sweet taste.
By swallowing or inhaling ethylene glycol, you are at risk of poisoning, and by skin contact, you are at risk of skin absorption. Once spilled, it stays on the ground for a long time since it doesn't evaporate easily.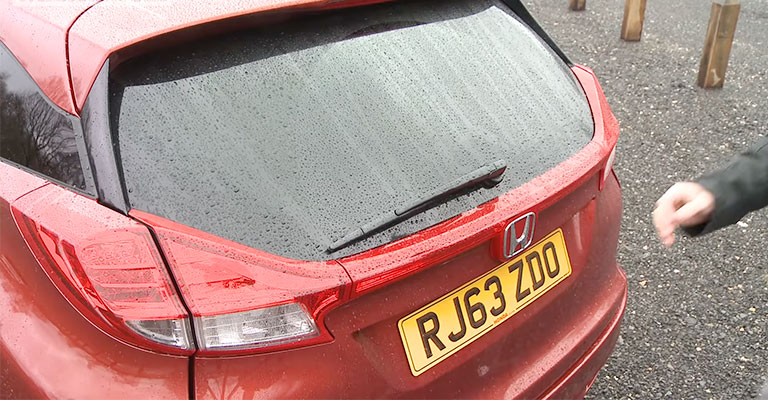 Spills of coolant can be hazardous to the environment. When it comes in contact with the skin, it will burn both humans and animals.
When adding coolant to your car, it is important to prevent spills. Filling the reservoir should be done with extreme caution if your car does not have a pressure release cap.
Overheating
In order to protect the engine from overheating, the cooling fans come on when the engine heats up. Those conditions can lead to severe damage to other components of your vehicle, and you might have to replace your engine if you do not allow it to cool itself.
When seals or gaskets fail due to excessive heat or pressure, engine oil enters the cooling system, causing oil contamination of the coolant, causing the oil pressure to drop.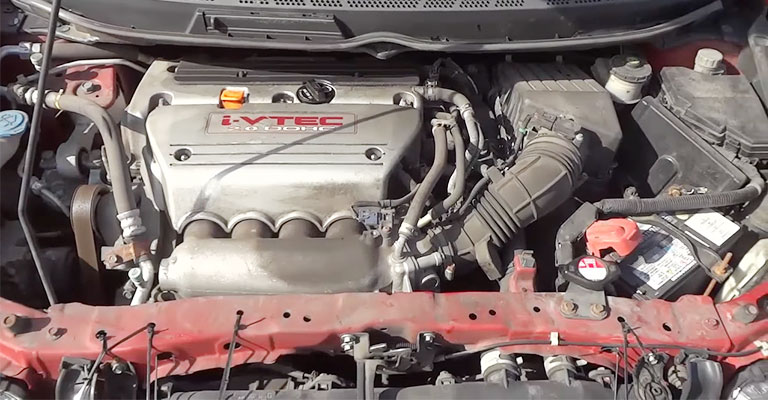 Excessive Pressure Buildup
There is a specified amount of pressure that your coolant system can handle. When you overfill coolant, thin metal hoses and seams could be stretched so far that they rupture if you allow them to expand.
Overfilling your coolant reservoir can cause heated coolant to flow past the overflow hose if the pressure is too high. It is possible for an overflow situation to occur when this is the case, with fluid leaking from the vent cap on top of your radiator rather than the overflow hose.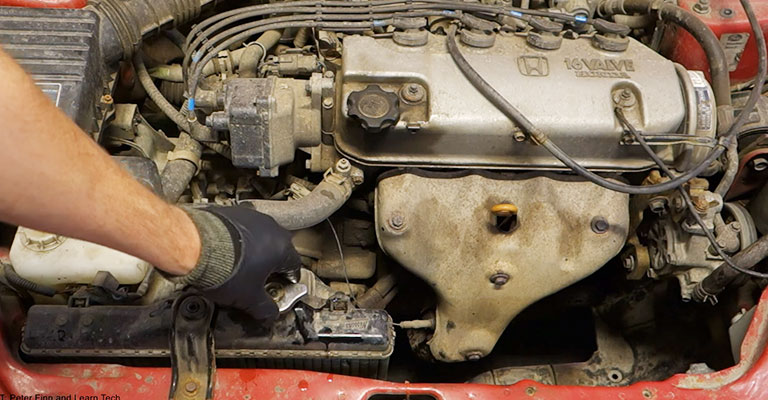 The problem could also be caused by a blown head gasket, a cracked engine block, or a warped cylinder head. Your engine can overheat and fail catastrophically if you have these types of problems.
How Do You Remove Hot Coolant From The Coolant Reservoir?
There are several reasons why draining the coolant from the reservoir is a necessary maintenance task. I will explain what you need to do to get rid of all that nasty green antifreeze.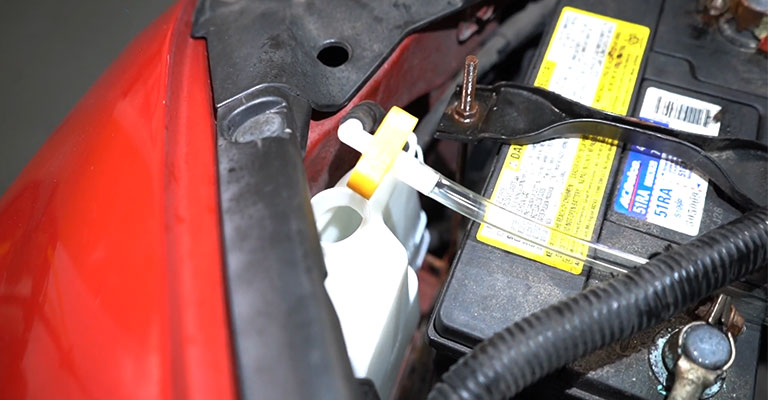 Drain the reservoir by placing a bucket underneath the drain plugs.
The brake pedal should be lifted all the way up. Put your other hand on the clutch and pump it five times.
By doing this, you will be able to remove air bubbles from fluid lines and pumps.
Loosen plug 1/4 turn more after unscrewing counterclockwise. Eventually, the coolant level will drop.
What Causes Radiator Coolant To Expand?
When you turn on the heat for a closed container of liquid, the liquid will expand. Heat will eventually boil and turn the liquid into steam if you keep adding heat to it.
Whenever cooling systems operate at high pressures, they must use a fluid with the highest practical boiling point, which can't be compressed back into its original shape after boiling.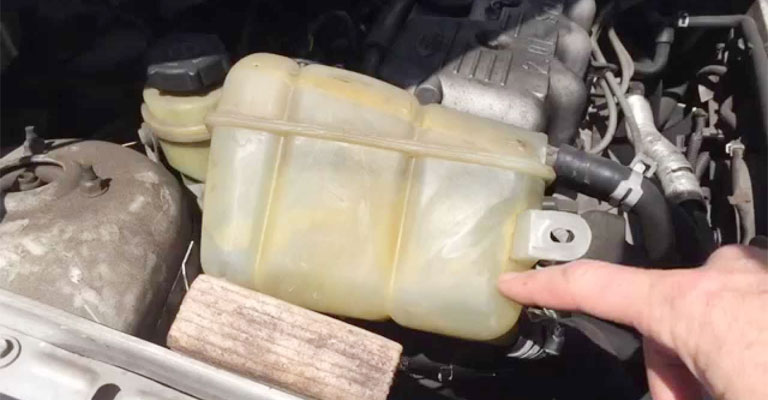 A typical example is ethylene glycol, which reaches a boiling point at 315 degrees Fahrenheit (157 degrees Celsius). When your car's coolant is cold, it is under high pressure, so it does not boil until much higher than its normal boiling point.
Starting your car gradually raises the temperature of the coolant and the pressure in the cooling system.
Is It Possible To Store Excess Engine Coolant Fluid In A Coolant Reservoir Tank?
It is possible to store excess coolant fluid in a coolant tank. In normal operation, the engine's cooling system empties due to normal usage, so the stored coolant fluid is used to top it off.
By doing so, the engine is kept from overheating and owners are not constantly refilling the engine. It comes standard with a reservoir for radiator fluid filled with coolant.
In order to keep the engine at its optimal operating temperature, coolant fluid circulates throughout the system. A portion of this fluid is expelled into the reservoir as the cooling system empties out over time.
The Bottom Line
Most modern automobiles come with excellent cooling systems that last for miles without requiring any additional coolant. It helps to add water and coolant every once in a while, to keep things running smoothly.
The process usually goes something like this: drain the tank, add some water or antifreeze, and get back on the road. Is there a specific amount of coolant you should add? You don't have to worry about overfilling the radiator one time.
It can get pretty costly for you and the environment if you overfill your antifreeze tank for months on end. The wrong type of fluid or concentrated coolant can be a costly mistake, contrary to popular belief.
In order to protect your system against corrosion and other problems, you should never fill it with plain water alone. The likelihood is that you'll end up needing a new radiator if you do this once.