Is your vehicle suffering from too many electrical malfunctions? Well, this is likely because your car might have a bad engine ground connection.
To make the electronics in your four-wheeler work efficiently, it is important to have a good ground connection, or else you will be bombarded with unwanted electrical breakdowns in your car.
To let you know more about this particular problem and how to mend things, we have surveyed, nitpicked, and jotted down the bad engine ground causes and fix to make your driving experience untroubled.
What Is Engine Ground?
Before turning the page to what is a bad engine ground, you must know about ground connection at first. For all the electronic installations in your car to work efficiently, the car must be stacked with the proper grounding.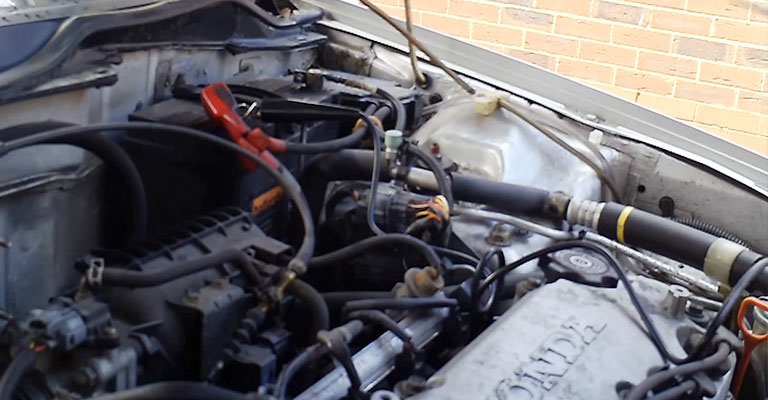 If there is any issue with the connection, the electronics are likely to fail and may cost you a lot in excessive repairs.
In simpler words, it is the wiring between the battery's negative terminal connecting to the car engine and the body. Your car runs on electricity, and for the internal electrical components to work, you need an adequate current flow. Any disruption can be known as a bad engine ground connection.
A bad ground connection will have an inconsistent electrical flow, which will take a toll on the car components and hinder the overall driving performance. We will discuss the causes and fixes of a bad engine wiring in the later part.
What Are the Causes of Bad Ground Straps?
Whenever a ground issue occurs the car's starter will lack the voltage it requires to fire up, therefore it makes the solenoids go haywire and fails to crank the engine properly. Bad ground straps can occur due to many issues such as.
Corrosion on the Battery Terminal
Whenever the battery terminal gets rusty, it will affect your car's performance. Simply because a corroded terminal will bump up the resistance and thus the lack of electrical flow within the battery, which can cause all sorts of negative effects.
A deteriorating terminal will directly affect your vehicle's air conditioning lines, chassis, electrical wirings, and much more.
Loose Battery Terminal
If a terminal is loose, there will be a dearth of electrical flow, causing the vehicle to start hastily. When the top compone is on loose ends, it takes a toll on the car lights, audio system, and navigations. They might start to malfunction or go dead completely.
Improper Installation or Repair Job
Bad grounding can be caused due to a lack of precise installation and not having high-quality components.
Starting from the wires, the terminals, and all that goes with it, whenever you compromise with the quality of external products and, more importantly, if they are put in the wrong way, you are likely to have a faltering engine system.
Symptoms of Bad Ground Connection
If your car engine has improper or defective wiring on the battery, there should be plenty of cues for you to understand there is a potential problem within the grounding. We will take a look at some of the most common aspects of identifying a toiled grounding system.
1. Warning Lights
With technology evolving every day and the introduction of newer car models, people can know about many underlying issues of a car through its automation system.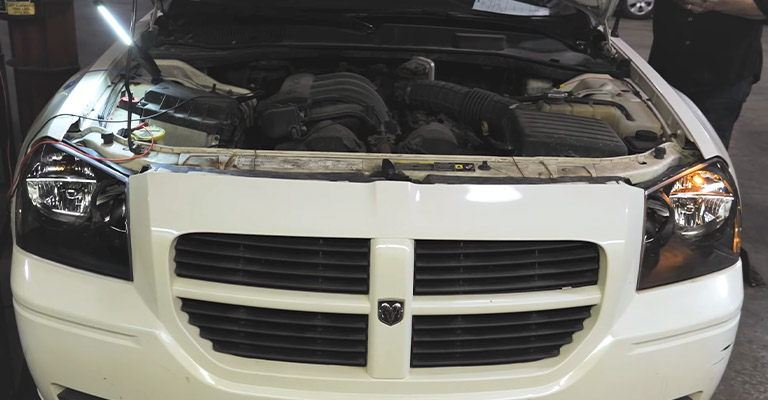 For example, dashboard warning lights are there to mark out what's bugging the vehicle. If a ground strap is impaired, it will miss signal to these control units and therefore, the warning signs such as ABS light, engine warning, or the battery light might pop up.
2. Battery Charging Issues
A car battery needs sufficient electrical flow within the alternators to make it run properly. Whenever there is a lack of current, the battery will either be dysfunctional or slowly go astray as the alternators won't be receiving much boost to charge up the battery.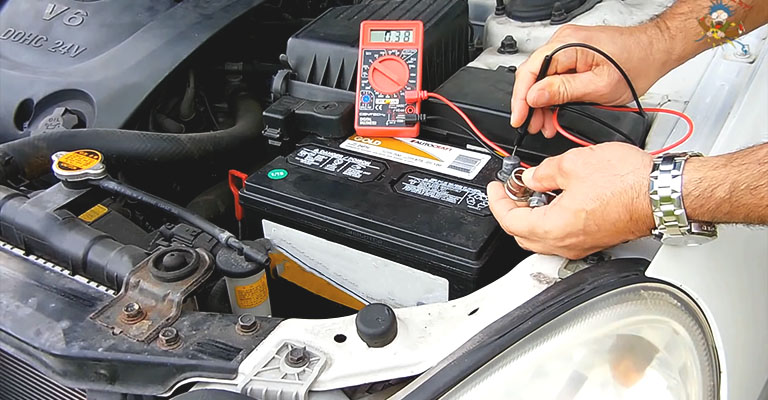 3. Headlights Flickering
Car headlights are an intricate part of your vehicle, and they require a massive power boost to work magic. A lack of electrical surge due to bad grounding can cause the headlamps to flicker continuously. If not taken care of right away, the lights can go dead in no time.
Led Lights, on the other hand, don't fluctuate in terms of intensity, they just go off completely whenever there is bad wiring within the battery. The flickers can be tackled by examining the cables within the terminals. Look for uneven breaks and if you observe one, replace the cable to make the light glow consistently.
4. Low Voltage Running Through Your Car
A consistent voltage flow within the car's electrical components is very crucial to attain top-notch performance. Your car battery might be functional, but it can have a voltage drop which can be a sign of bad ground wiring.
When you measure the voltage, you should have a reading of 12.6 volts. Anything less than this number means the battery is not taking adequate charge. When on the run, the voltmeter should be measuring around 14 volts for optimum performance.
5. Electrical Glitches
A vehicle has a lot of electrical components, and anything can go wrong at any time. If you observe strange fluctuations and electrical downfalls, there could be a bad grounding wire causing all the trouble. The most common occurrences are lights malfunctioning, blown fuses, burning smells, startup problems, and many others.
6. Ignition Problem
You may have lackluster ignition to your car resulting in slow or no startup at all. The ground wires can be blamed for this particular issue. If there is any potential grounding backlash, it will not provide enough power to the engine combustion chamber; thus, the car will likely judder and die out after some time.
How Do You Figure Out Bad Battery Ground?
When there is any malfunction within the battery wiring, there will be many significant pointers highlighting to you that the ground system is not working properly and needs to be looked after.
Malfunctioning Battery
If you see the battery performance is questionable, there could be some wiring issues. The battery will likely go dead or have inadequate startups. It can happen due to corrosion in the terminals or loose connections on the grids.
Lights Going Dim
The headlights or trail lights flickering and dying out in between a ride can mark the fact that your car battery has defective wiring.
Low Voltage
It's advised that you keep your interior voltage within the notable limit. You must frequently check the battery voltage to ensure the car runs in pristine condition. When the voltage is low below 12.6 volts, it can cause unwanted power fluctuations, resulting in engine issues.
Where Is the Engine Ground Wire Located?
Ground wires are placed under the front hood of your car. One patch can be seen in between the negative terminal of the battery and the car body. You can find another ground wire between the body and the engine.
It is not a critical task to locate ground wires. Simply open the hood and find the battery, the grounding should be visible to you.
Fixing Bad Engine Ground
If you are not a lazy person and want to fix the problems by yourself, well, you are here reading the right article. Ground fixing is not a critical task, well it is not a cakewalk but nothing impossible as well. Just follow the steps below to attain proper grounding.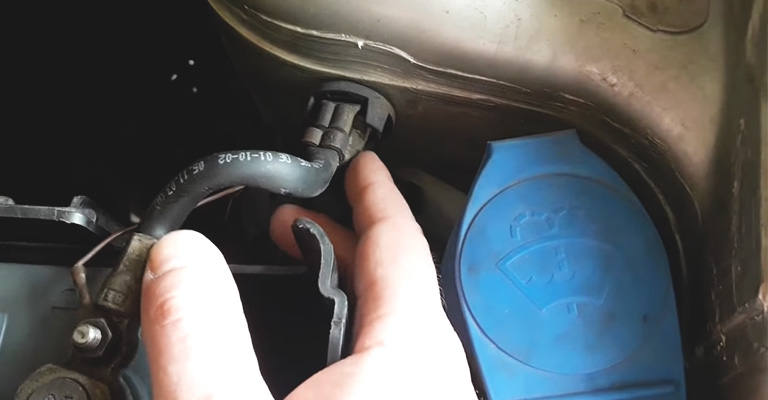 Step 1: Tighten Up the Terminal Connections
Gather a wrench or screwdriver, now open up the hood and locate the battery terminal. If the terminal top is loose, it will be shaking and not tightly fixed. Use the wrench to twist it to perfection. Tighten it up as required. Don't keep any loose ends because it will induce grounding errors when you try to start up the engine.
Step 2: Efface the Rusty Surfaces
Rust on the terminal caps, contacts, and battery surface are common issues. Even the wire lugs can corrode. It can be easily countered with sandpaper to efface the residues. If you see the washers and nuts are way too corroded, it's best to replace the external components with newer ones.
Step 3: Replacing the Wire
Connector wires can get damaged, and you can only make them functional by replacing them with good wires. Don't keep any impaired wires connected, they will be hitting your car negatively and will malfunction sooner than later.
Step 4: Adding Extra Ground Cables
If the previous fixes don't work or you are unable to identify the cause. You can opt for an alternative solution by adding extra wires. Add a new wire and tighten it up between the transmission or the engine to make things work again. This step should be taken if all the other fixes fail, but if you carefully work on steps 1, 2, and 3 there should be no electrical setbacks.
Frequently Asked Questions
How much will It cost to replace ground straps?
It can cost you 20 to 80 dollars, everything depends on your car model and labor cost. If you want to fix it yourself, you can find ground straps for just 10-50 dollars, saving on the service cost.
Can a car stall due to bad grounding?
Yes, a vehicle can stall due to improper grounding. Car stalling can also occur due to dead batteries, low fuel in the chamber, uncleaned air filters, and a few other things. You must also know that faulty grounding wires in the car engine might not kick off the engine at all due to lacking power.
Can alternators fail due to defective grounding?
With an impaired grounding wire, the voltage surge will not be up to the mark, and thus the positive side won't embrace adequate voltage resulting in a low charge and alternator failure.
How Many Miles Can A 2012 Honda Civic Last?
It can last up to 150,000 miles.
Conclusion
If you have read through this writeup, you know all about bad engine ground causes and fix. It's not rocket science, but it does require some knowledge to identify the problems and fix them.
Rather than taking it to the garage for repairs, we advise you to know the basics, and you will be able to work out the loose battery terminals or the corrosions by yourself if you have the dedication.