A bad voltage regulator can cause various symptoms, including problems with the vehicle's charging system, engine stalling or misfiring, and abnormal fluctuations in the vehicle's electrical systems.
Other symptoms of a bad voltage regulator can include dim or flickering headlights, problems with the vehicle's instrument panel, and difficulty starting the vehicle. Sometimes, a bad voltage regulator can even cause the vehicle's engine to fail completely.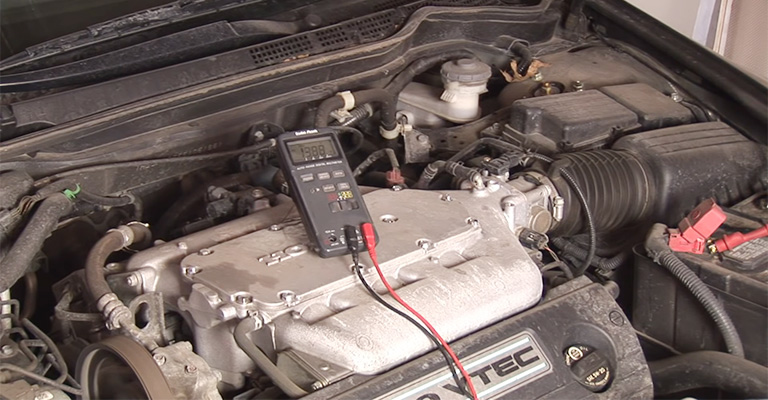 How Can You Tell If A Voltage Regulator Is Bad?
There are a few different ways to tell if a voltage regulator is terrible. One of the most common ways is to check the vehicle's charging system using a voltmeter.
If the voltmeter shows that the vehicle's battery is not being charged properly, this could be a sign of a bad voltage regulator.
You can also check for any abnormalities in the vehicle's electrical systems, such as flickering headlights or problems with the instrument panel.
Another way to tell if a voltage regulator is bad is to look for symptoms such as engine stalling or misfiring, which a malfunctioning voltage regulator can cause.
Finally, if the vehicle's engine fails, this could also be a sign of a bad voltage regulator.
What Does a Voltage Regulator Do?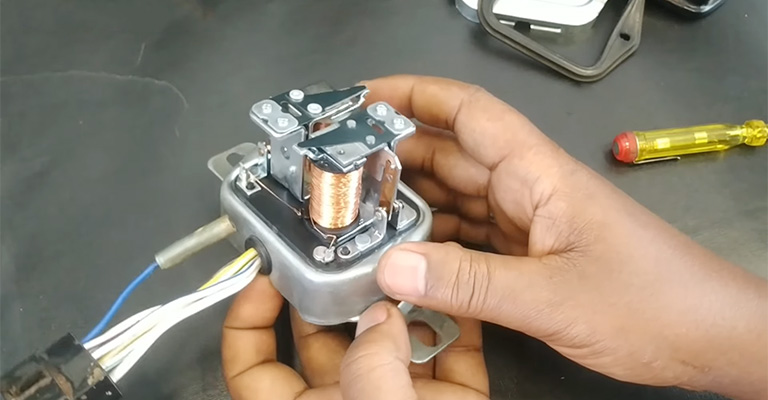 Understanding how the charging system works is essential before looking at voltage regulators. The alternator supplies electricity to the car's electronics while charging the battery (when the engine is running).
A magnetic field generates electrical current from electromagnetic induction, which is how the alternator accomplishes these tasks. An alternator consists of a rotor, stator, and rectifier bridge as its primary components.
Located behind opposing magnetic poles, the rotor, or rotating portion of the alternator, is made up of a coil of wire (called the field coil).
Bad Voltage Regulator Symptoms Explained
There are a few symptoms to look out for if you want to diagnose a bad voltage regulator. Where does the failure of your voltage regulator come from?
If you notice faulty voltage regulator symptoms, what should you do? This article will first discuss five symptoms associated with defective voltage regulators. Following that, we'll explain how you can resolve these problems.
1. Malfunctioning Instrument Cluster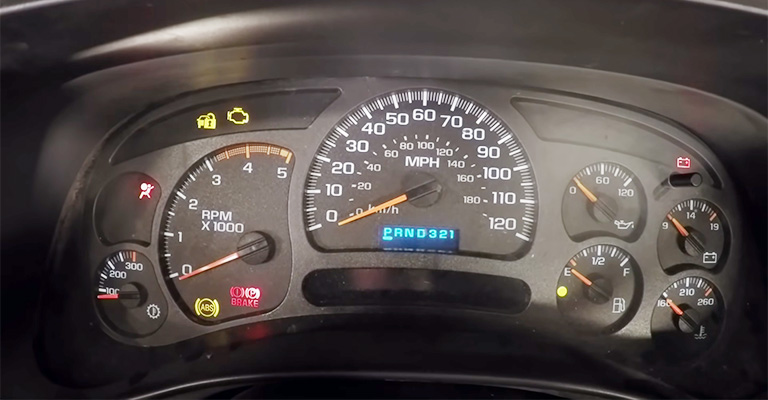 A malfunctioning instrument cluster in your vehicle is an obvious sign of a faulty regulator. You have different gauges and warning lights called instrument clusters on your dashboard. There are the following components in your instrument cluster:
Warning lights like the parking brake, check engine lights, etc.
Turn signal indicators
Tachometer
Speedometer
Fuel gauge
A certain amount of voltage is required for the dashboard instrument cluster to function correctly. A damaged voltage regulator will result in an incorrect voltage being supplied to the instrument cluster.
Either you may notice flickering gauges on your instrument cluster, or worse, it may stop working altogether. A faulty instrument voltage regulator may also cause your instrument cluster to behave erratically.
However, you shouldn't drive when your instrument cluster isn't functioning, even if the gauges are flickering. When you drive with flickering gauges on your instrument cluster, you may not be able to keep track of vehicle status.
2. Battery Light Or Check Engine Light Activating
A malfunctioning voltage regulator can cause the dashboard engine light or battery light to illuminate. Indicator lights on dashboards turn on for what reason?
If you have a bad regulator in your electrical system, your battery light will illuminate. Alternatively, the battery light may come on if your alternator stator is faulty or the alternator diode is defective (or leaky).
Alternatively, unpredictable engine performance can illuminate the check engine light. Additionally, transmission, emissions, ignition, and more can cause it.
Voltage regulators can cause check engine lights and battery lights but diagnosing them can be difficult. There could be several other factors involved. The best way to analyze your vehicle is by having a certified automotive technician look at it.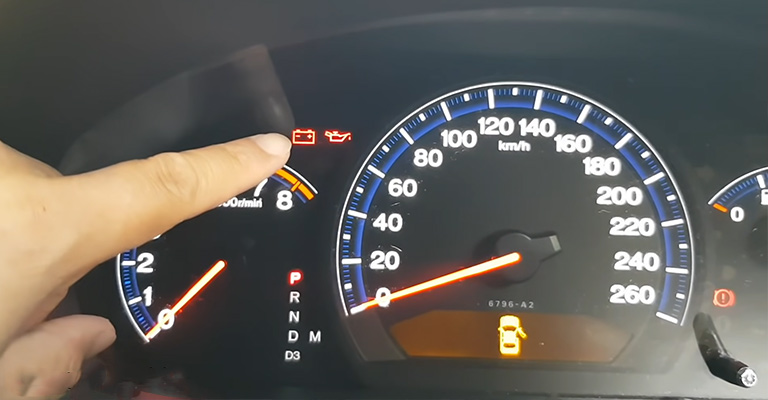 3. Flickering Or Dimming Lights
Flickering, dimming, or pulsating lights are most frequently associated with a bad regulator. The vehicle may exhibit the following characteristics:
When you don't do anything, your headlights fluctuate from bright to dim
Having problems with high beams
Flickering lights start to appear in the interior
There are usually signs that indicate a faulty voltage regulator that is unable to regulate the output voltage. Get your vehicle checked by a professional mechanic soon if you notice these signs to make sure the voltage regulator problem isn't getting worse.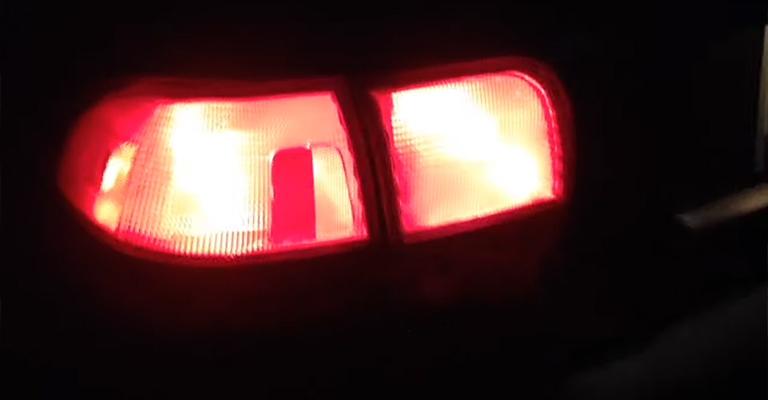 4. Erratic Engine Performance
Engine performance is often erratic when there is a problem with the voltage regulators. Why does an engine perform erratically? The engine may be seen here as follows:
Accelerates intermittently — the engine isn't smooth and feels choppy during acceleration.
Stalls — suddenly stops running for a short time.
Sputters — Feels like the engine is choking (like it is choking on air)
This means your engine will perform inconsistently and provide an unpleasant driving experience. When the regulator does not control the alternator output voltage level, you'll experience irregular engine performance.
Your engine performance may be inconsistent or odd because of a faulty regulator. A professional mechanic should examine your vehicle's electrical systems if this is the case.
5. Dead Battery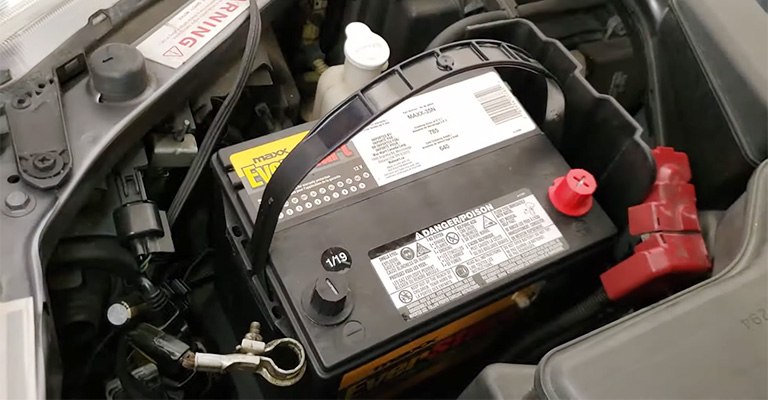 A bad voltage regulator can severely damage your car battery, preventing it from functioning. Voltage regulators ensure that the vehicle battery and other electronic components receive a steady charge voltage and power. Battery problems caused by a burned-out voltage regulator include:
Voltages that are excessively charged
Get overcharged
Insufficient charge received
Your vehicle's electrical systems use up your battery's charging output if your battery doesn't receive enough power. If your battery runs out of charge, your vehicle won't start, and you will be unable to get it started.
Overcharging or high charging voltage may damage your battery if it becomes overcharged. There is also a possibility that your car battery will leak and swell if the electrolytes inside boil.
What Causes A Bad Voltage Regulator?
Voltage regulators can fail or start acting up for a variety of reasons. A voltage regulator can fail for a variety of reasons, including:
Wire damage on the ground
The battery terminals are corroded or worn out
Having a loose connection with the battery
Voltage Regulator Location
It is most common to find the voltage regulator on the back of the alternator or inside the alternator. Voltage regulators are sometimes mounted on the side of alternators in some vehicles, but it is pretty rare.
Finding the voltage regulator inside the alternator can be challenging, depending on the alternator type. Some manufacturers bury them conveniently, while others place them in easy-to-access locations.
The voltage regulator is increasingly being integrated directly into the Engine Control Module (ECM) of newer vehicles. The voltage regulator is part of a separate circuit in these systems, so you cannot replace it alone.
Can A Bad Voltage Regulator Ruin A Battery?
Yes, of course. You can also lose your vehicle's battery due to a faulty voltage regulator:
It was left unused for an extended period of time.
When the engine is off, you leave electrical components on too long, such as the headlights.
Your battery isn't getting charged due to a bad alternator
Anyhow, a jumper cable and another vehicle with a charge can help you recharge a bad battery (or dead battery). Despite that, that's only a temporary solution because any power transferred via the cables would rapidly deplete once your vehicle begins to run.
Therefore, driving around with a bad or dead battery is bad because your vehicle could suddenly stop running. Get in touch with a mechanic as soon as possible if you have a bad or dead battery.
You should let them diagnose whether it's your voltage regulator or another electrical component that's faulty. Furthermore, the mechanic will let you know if a new battery is needed.
How Much Does An Alternator Voltage Regulator Replacement Cost?
Various factors can affect the cost of replacing an alternator voltage regulator, including:
Your car's model and make
The manufacturer of the voltage regulator
Where are you located?
It usually costs between $330 and $450 to replace an alternator voltage regulator.
How Long Can You Drive With A Bad Voltage Regulator?
If your regulator is busted, you're taking a risk. It's possible to get lucky. It is also possible that you will blow some expensive components in your vehicle.
It doesn't seem worth the risk to us. In contrast, we recommend bringing the car to the mechanic right away. While you may be able to drive without a voltage regulator, you might not be able to do so for long. Eventually, the battery will become discharged, and the vehicle will not be able to start if the regulator is causing low charging system output.
Overcharging may cause performance problems in the vehicle if the regulator causes it to overcharge. Higher-than-usual charging system output can also damage the battery and other electrical components.
Will My Car Start With A Bad Voltage Regulator?
The speedometer may still work, but you'll not be able to see how fast you're driving since it won't work. Because of this, you shouldn't drive the car until the voltage regulator has been replaced.
How Long Does A Voltage Regulator Last?
Alternator voltage regulators have a difficult time predicting their exact lifespan. Your voltage regulator, however, could outlive your vehicle's usable lifetime under reasonable conditions.
According to many mechanics, a voltage regulator on your vehicle can last up to 100,000 miles. However, this figure can decrease if your car is constantly exposed to extreme winter or summer weather conditions.
Final Words
If your regulator is bad, it is possible to notice flickering gauges on your instrument cluster and malfunctioning electrical components.
We covered several symptoms that indicate a bad voltage regulator, so be sure to contact a mechanic immediately if you notice any of them. It is important to remember that driving around with a voltage regulator problem can compromise your safety on the road.