The Honda Accord navigation system is a GPS navigation system that is built into the car. It can be used to find places, and it has many other features as well. This system uses voice-activated technology for hands-free operation and a touch screen for map display.
It also offers spoken directions, which are designed to make driving safer by eliminating the need to take your eyes off the road while driving. The voice-activated technology will allow you to input destinations while keeping your hands on the wheel and eyes on the road at all times.
Is your Honda's navigation system not working? Resetting it might be the answer. There are many reasons why you may need to reset the Honda Accord navigation system.
For example, if you have installed a new map or if you changed your car's battery. If your Honda Accord navigation system has stopped working, it may be because of a software error or hardware problem.
Resetting the Honda Accord navigation system will not delete any data from your phone or from your car's computer systems. It will only remove temporary files that are no longer needed on your phone and in your Honda Accord navigation system's memory storage area.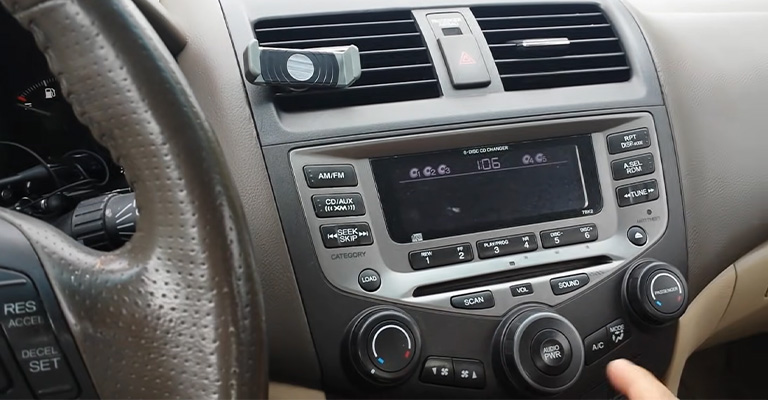 How Do You Reset The Navigation System On A Honda Accord?
The navigation system on this car can sometimes get stuck or end up in an error state. When this happens, resetting the navigation system should be done to fix it.
To get started, you must navigate to the SETUP menu on the navigation display. Upon entering this menu:
The system will ask you to confirm your intention to reset to factory default when you select RESET FACTORY DEFAULT.
The navigation system will be restored to factory settings after selecting YES. The reset should also fix any previous problems you were experiencing with your system.
It should take about five minutes to reset the system.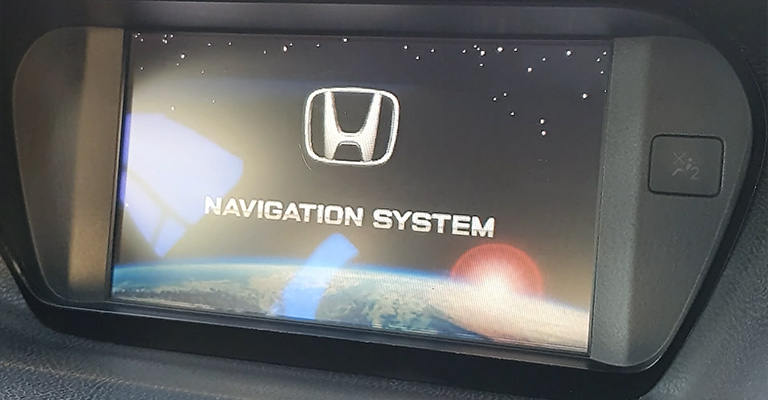 Resetting The Navigation System On Older Honda Accord Models
Putting a navigation map disc that is an older version than the last version installed in your Acura or Honda vehicle will not work.
A reset of your navigation system can help you avoid this problem. By doing so, you will uninstall the current maps installed on your computer. After rebooting, the map version on the disc currently in the system will be installed from scratch.
In some cases, Honda/Acura navigation systems exhibit other issues. It is sometimes possible to resolve these issues by resetting the navigation system and reinstalling the software.
The following steps will guide you through the process of reinstalling the navigation system:
Press and hold MENU, SETUP, and CANCEL simultaneously for five seconds to enter the diagnostics menu.
Click on the VERSION tab.
Click DOWNLOAD, and you will be able to download whichever version is on the DVD you currently have in your player.
As soon as the disc is loaded, the system will boot into Diagnostic mode once again.
Press and hold the Map/Guide button for five to ten seconds.
The "Complete" button will appear on the screen.
To complete the process, touch "Complete" and then "Return." This may cause the system to reboot.
Check that the vehicle is working correctly by restarting it.
In some vehicles, the procedure is very similar but with a different combination of buttons. Please see the vehicle specifics below:
The MENU, MAP/GUIDE, and CANCEL buttons should be pressed on the 2005 ACURA MDX. The diagnostics menu will display DISC LOAD instead of DOWNLOAD.
This diagnostic screen appears every time your Honda/Acura navigation boots. Here's how to fix it:
Using the Menu+Map/Guide+Cancel buttons together, hold them down for approximately 5 seconds (the "Select Diagnosis Items" screen will appear).
When you hold down the Map/Guide button for 5-10 seconds, you will see a screen with a "Complete" button appear).
When the system is complete, touch "Complete," followed by "Return" (the system may need to reboot).
Check that the vehicle is operating normally after restarting it
Why Would You Need To Reset Your Radio/Navigation Code in a Honda?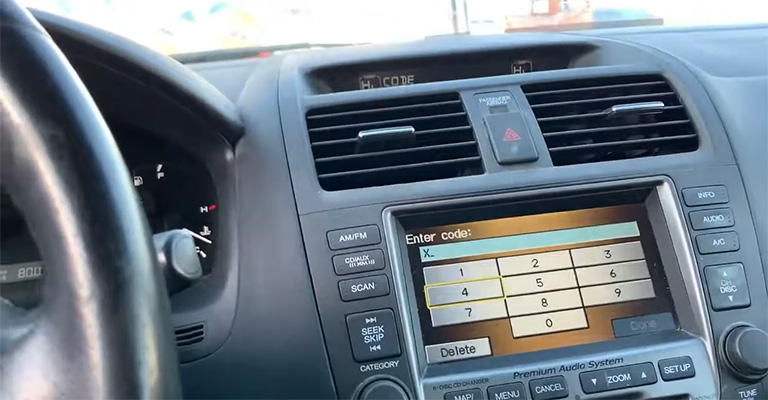 It might be necessary to reset your radio code if your Honda loses power for a long period of time. 
Several situations can cause a loss of power, including replacing the battery in your car, disconnecting the battery cable, allowing the battery to go completely dead, or having problems with your alternator.
If this happens, your radio may require a reset as a result of losing its reference voltage for a long time.
You may experience this issue regardless of the Honda model you drive. Depending on the model, you may need to reset the radio code if your Honda Accord, Civic, CR-V, Odyssey, or Pilot loses reference voltage.
Final Words
The navigation system of a car is an essential part of the car. It helps us to know where we are going, and it also helps us to find our way back. Resetting the Honda Accord navigation system can help you if you have problems with the navigation system.