A Diagnostic Trouble Code (DTC) is an alphanumeric code stored by the vehicle's onboard computer that indicates a problem with the system. Unfortunately, some DTCs just won't go away even after you've resolved the issue, leaving you with a stubborn "check engine" light.
The "permanent" type of DTC is one that will remain in the system even after the problem that caused it has been resolved. Clearing these codes from the vehicle's onboard computer is an important step in troubleshooting and resolving vehicle issues.
This process can be accomplished by using an OBD-II (On-Board Diagnostic, Second Generation) scan tool, or by disconnecting the battery for a certain period of time.
In this article, we will explore the steps involved in clearing a permanent DTC. A Permanent Diagnostic Trouble Code (PDTC) is very similar to a regular Diagnostic Trouble Code (DTC).
As opposed to regular DTCs, they cannot be cleared with an OBD scan tool or reset by disconnecting the vehicle's battery. PDTCs can only be cleared by resolving the issue that originally triggered them as well as their corresponding DTCs.
Allow the vehicle to drive for a sufficient amount of time so that the vehicle's monitor can re-run the procedure that identified the problem. PDTCs clear themselves when the monitor runs without detecting a problem.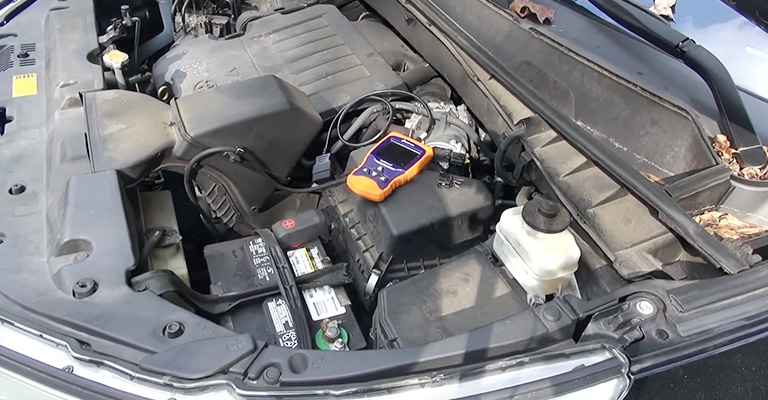 Reason Behind Permanent DTCs
Throughout the years, automotive technology has changed. Did you know that modern vehicles are really high-tech?
Technicians usually roll their eyes at that statement. There is no one better qualified to understand how advanced vehicles have become than technicians. People who work on vehicles every day have figured this out by now, after all.
In order to improve fuel economy and reduce emissions, engineers are constantly striving for improvements. As a result, they come up with ways to complicate simple things.
As engineers make messes, technicians often have to clean them up, often as cleverly and skillfully as they are.
Additionally, technicians had to keep an eye out for permanent DTCs, which were implemented back in 2009. In order to comply with new American emission legislation, this new type of DTC has been mandated.
The permanent DTCs are intended to prevent dishonest people from cheating on emission tests by simply clearing them when the vehicle is experiencing an emission-related malfunction.
The vehicle leaves without a proper fix and without the problem being fixed. It is indeed a noble idea behind technology.
There's just one problem. DTCs that are permanent are not cleared by using a scan tool or disconnecting the battery in some cases. The way they are cleared is unique, and they are already causing technicians to have headaches.
It is only possible to clear permanent DTCs by proving to the computer that the problem has been fixed and will not return.
Canadian shop owners and technicians already have enough headaches with emission programs and legislation, so it's important to understand how these new DTCs prevent problems.
Permanent Diagnostic Trouble Codes (DTCs)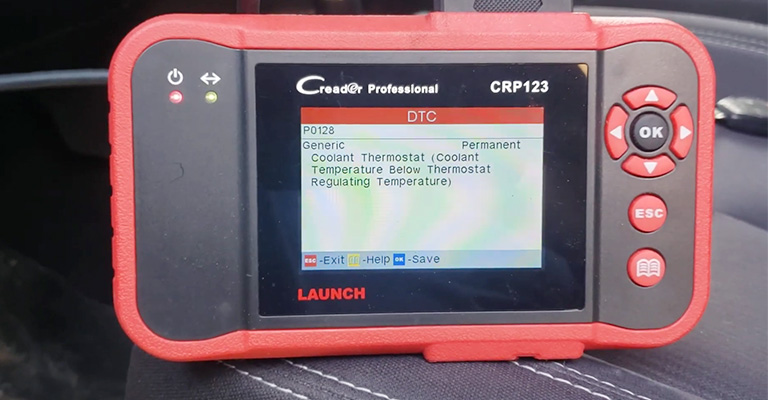 Normally, OBD Permanent Diagnostic Trouble Codes (DTCs) are used to prevent vehicles from passing an in-use inspection by disconnecting the battery or clearing the DTCs with a scan tool.
Integrated Diagnostic System (IDS) release R104 displays permanent DTCs.
If the vehicle is rejected during an Inspection/Maintenance (I/M) inspection, then do not attempt diagnosis or repair of Permanent DTC(s).
In the event of a DTC confirmation and an illuminated Malfunction Indicator Lamp (MIL), a Permanent DTC will be stored.
DTCs with a scan tool, a Keep-Alive Memory (KAM) reset or battery disconnect cannot erase a Permanent DTC.
How To Clear Permanent Diagnostic Trouble Code?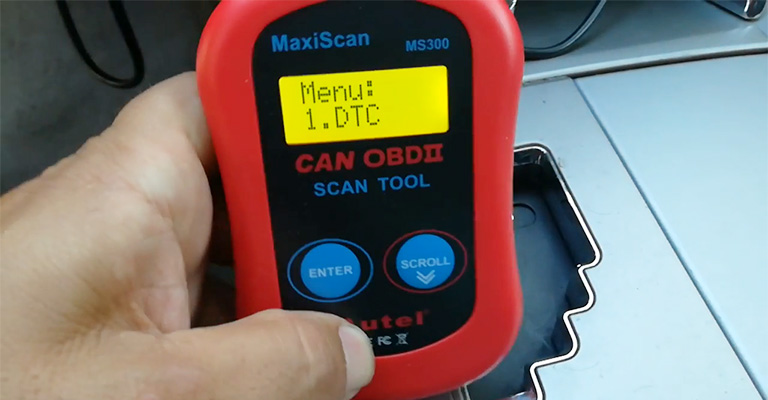 There are two ways to erase a Permanent DTC:
A permanent DTC has been confirmed fault-free after three consecutive driving cycles. At the start of the fourth fault-free permanent DTC driving cycle, the MIL is extinguished, and the permanent DTC is cleared.
Once the "clear DTC" option in the scan tool has been requested and the DTC has been confirmed fault-free.
The following must be included in a permanent DTC driving cycle:
It is imperative that the OBD monitor runs in order to determine whether there is no longer a fault.
The engine ran for a total of 10 minutes. For hybrid vehicles, the propulsion system is active
Operating the vehicle at a speed above 40 km/h (25 mph) for five minutes.
A continuous idle period of 30 seconds (i.e., the accelerator pedal is released by the driver and the vehicle speed is less than 1 km/h or 1 mph).
How Are PDTCs Regulated?
California Code of Regulations, title 16, section 3340.42.2(c)(5), will implement another OBD inspection development by including PDTCs in the Smog Check Program.
What Outreach Has Been Done To Obtain Stakeholder Input?
A number of outreach activities have been conducted by the Bureau of Automotive Repair (BAR) regarding the use of PDTCs, including two BAR Advisory Group presentations, a separate workshop, two BAR newsletter articles, and ET Blasts.
When Will PDTCs Be Included As Part Of The Smog Check Inspection Failure Criteria?
A vehicle's Smog Check inspection result will be affected by PDTCs starting July 1, 2019.
Why Are PDTCs Being Included In The Smog Check Program?
In an effort to conceal the fact that the vehicle is malfunctioning, some people attempt to clear OBD information by disconnecting the vehicle's battery or using a scan tool.
Vehicles with malfunctioning indicator lights and DTCs may pass a Smog Check inspection before they can re-identify the problem.
A significant impact on air quality and decreased effectiveness of the Smog Check Program can result from this.
A PDTC can further ensure emission control systems are working properly, although readiness monitors lower the chances of passing a Smog Check inspection.
How Are PDTCs Going To Be Used As Part Of A Smog Check Inspection?
Vehicles with PDTCs stored in their OBD systems will fail the Smog Check inspection regardless of whether the malfunction indicator light is on.
PDTCs indicate that the OBD system has not yet successfully verified that previously detected emissions-related malfunctions have been resolved.
Final Words
On-board monitoring has not yet completed its verification process if a Permanent DTC(s) are present without an illuminated MIL.
Once the repair is complete, the remaining Permanent DTC can be treated as a P1000 (not all OBD monitors are complete).