Cars have become an essential part of our daily lives, but they also contribute significantly to air pollution, which is a growing concern around the world.
To ensure that cars meet specific emissions standards, governments around the world require drivers to undergo car emissions tests. But what exactly is a car emissions test, and how long does it take?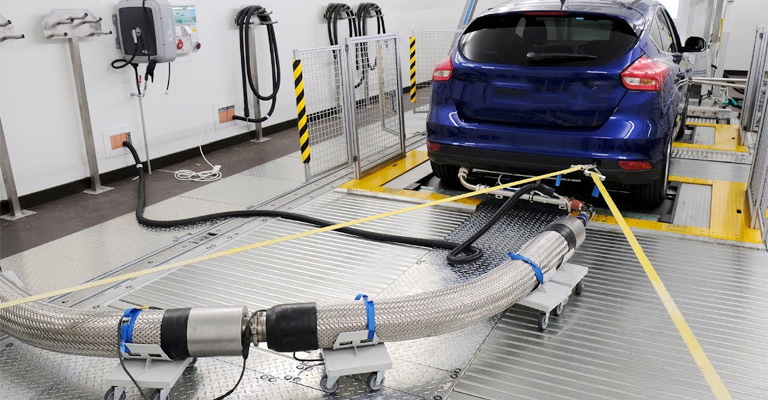 What Is An Emissions Test?
It is essential to know precisely how much carbon dioxide and other pollutants your vehicle is emitting before getting it inspected for emissions. Car emissions testing ensures that they fall within limits set by your state.
Usually, your car's onboard diagnostics port (OBD2) is connected to a testing system to conduct emissions testing.
When your car doesn't have this option, the testing site will set it up on a dynamometer (basically a treadmill for your car) and attach a sensor to the tailpipe.
Which States Require Vehicle Emissions Testing?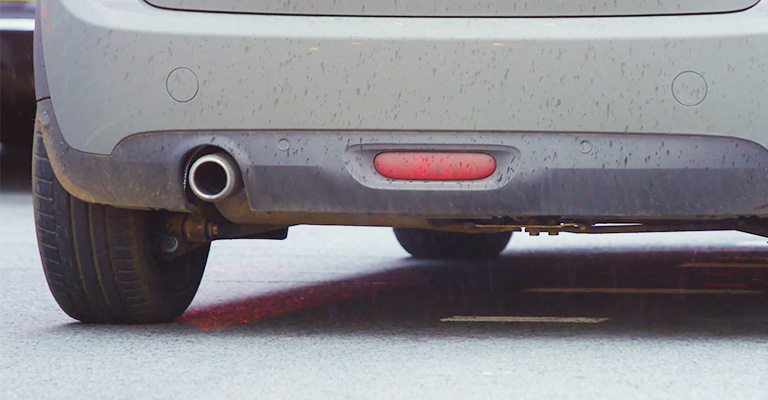 Emissions testing for cars is mandatory in 34 states, and the regulations vary wildly from one to another. Certain counties and metropolitan areas of certain conditions only require testing in some regions of the state.
Find out what the exact rules are in your area by checking with your local DMV or BMV.
It is in California that the strictest laws surrounding emissions testing have been implemented, and many other states have used California as a model for their emissions tests in the past.
What Do They Check For During An Emissions Test?
Emissions tests may check the levels of any or all of the following in your exhaust:
benzene (C6H6),
carbon monoxide (CO),
carbon dioxide (CO2),
hydrocarbons (HC),
oxygen (O2),
nitrogen oxides (NOx),
sulfur dioxide (SO2),
and particulate matter.
It examines which emissions are harmful to human health and which emit pollutants that impact the environment.
How Long Does Emissions Test Take?
The average emission test takes 15 to 30 minutes. Because there is no standard federal test – every state and municipality sets its requirements; the timing will vary based on those requirements.
A more significant number of requirements means a longer turnaround time.
Do I Need An Emissions Test?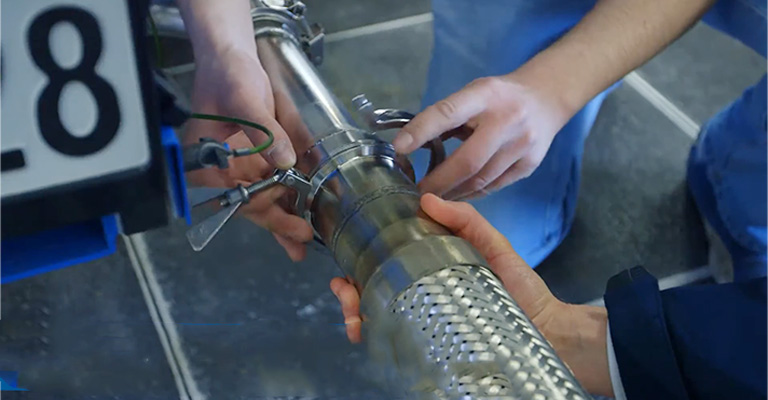 Your answer is likely yes. It is now mandated in more than 30 states that registered vehicles undergo some degree of testing.
Find accurate and up-to-date information about your state's environmental agency if you are unsure what's currently required.
How Do I Find Out If My Car Needs An Emissions Test?
You usually need to get an emissions test done when you register your vehicle. You should receive a reminder about an emissions test when you renew your vehicle registration.
Your state, county, or city will determine how frequently you must have your vehicle tested for emissions.
You should check with your state's DMV or BMV to determine if your car is exempt from emissions testing or how frequently you need to test it.
How Long Is An Emissions Test Good For?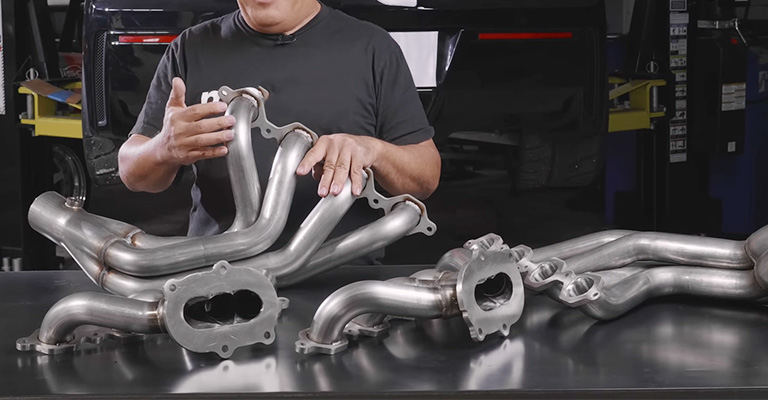 States vary in the timeframe they require emissions tests, but they usually last between one and two years. You can find out more by contacting your department or the Bureau of Motor Vehicles (DMV or BMV).
Getting An Emission Test Done
You can book an appointment if you call ahead and confirm the hours the emissions testing is performed.
Make sure you have the correct documentation with you when you go for your emissions tests. You may need different things depending on the state, but these are what you typically need:
An official registration certificate for a vehicle
An inspection report from prior inspections
A letter from the department responsible for your city's or state's emissions testing program
A renewal notice may be in the mail, eNotify, or email.
If you are going to your state's environmental agency, make sure to inquire about the required documents before you visit.
Now For The Test
A digital port called OBD II (Onboard Diagnostic II) is located near the steering column on most cars (model years 1996 and newer).
If there are any Diagnostic Trouble Codes (DTCs), a trained technician will attach a diagnostic device to the OBD port.
For older vehicles or, for some reason, the OBD is not ready to test, a tailpipe emissions test will be performed. To detect emissions, the technician is going to insert a probe into the tailpipe.
Additionally, the emission control system of your vehicle will be checked visually. A particulate emissions system reduces the harmful gasses that escape into the atmosphere by controlling exhaust and pollutants.
For it to perform this vital function, it must be in good working condition. Every mile you drive is equivalent to wearing out the emission system, as well as the battery and brakes.
As well as helping with the emissions test, this visual once-over can help make sure you run cleanly and efficiently by catching minor problems before they become major ones.
Consequently, the answer to "Do I need an emissions test?" should always be "Yes."
Pass Or Fail
An emissions test has only two possible outcomes. You're going to do great if you pass! If you renew your vehicle's registration, you can present the certificate – typically good for 90 days.
However, what if your vehicle fails? This isn't the kind of news anyone wants to hear. A trained technician will, however, be able to explain where the problem is and how to resolve it. It is encouraged for you to ask questions about the test results.
What Happens If You Pass The Test?
In the immediate aftermath of your test, you should receive the results. Passing the test will enable you to register your car legally and drive it on the roads.
You should keep track of any paperwork you receive and take another test if needed, if necessary.
What Happens If You Fail The Test
In the case of a failure, the vehicle cannot be driven until the necessary repairs and a subsequent test has been completed.
Based on the results of your failed test, you should know what repairs need to be made. You should discuss your results with your mechanic so that he or she can understand your repair options.
Reasons Why A Vehicle Fails Emission Test
There are several common reasons why a vehicle fails, including:
Loose Gas Cap
There is a possibility that your gas cap is not creating a tight seal and that vapors are leaking out. Older vehicles with worn-out gas caps are commonly affected by this problem.
Emissions Control Equipment Absent
This vehicle is missing the equipment necessary to test emissions, or it has been disconnected.
OBD Failure
It appears that either the OBD emission control components or the dashboard's MIL are malfunctioning.
Sample Dilution Failure
This problem is usually caused by leaks in the exhaust system or incorrect adjustments to the engine.
Excessive HC Or CO Levels
You have exceeded established standards with your car's emissions of HC or CO.
Final Words
Regular maintenance can prevent the majority of issues that lead to failed tests. If you are not certain how often your vehicle needs to be serviced or when you should consider diagnostic testing, consult its owner's manual.
Before you take your vehicle to an emissions test, have a mechanic perform an inspection. Oftentimes, thinking ahead can mean the difference between passing and failing an emissions test.