You can prevent your Honda from nicks and scrapes by installing the Door Edge Guards. Occasionally, you may want to remove it for a variety of reasons.
In a matter of minutes, you can easily remove the door edge trim from the door edge guards by following a few steps.
How To Remove Honda Accord Door Edge Guards?
On the inside edge of the door, there is a rubbery sealant that has a body color to it that is kind of rubbery. In order to remove the sealant where the trim pieces will be placed, you will need to use the small tool that comes with the door edge trim kit.
If you do not install the trim accordingly, the edge of the door will be too thick for the trim to be mounted and they will not fit on the door. If you scrape the sealant down to the bare metal, you will only need to use touch up paint to repair the damage.
The edge trim can be warmed up with a hair dryer on low heat. By doing this, you will be able to soften the adhesive. Be careful not to overheat your machine and take your time when you are heating it up.
The heat should be increased slightly if the trim is not getting warm after a few minutes. In the case where the trim is really stubborn, it may be best to use a heat gun in order to remove it.
It is recommended to slowly peel away the trim from the door after the trim feels hot to the touch and you can feel it warming up. After removing the trim, you will need to use a rag and rubbing alcohol to remove any remaining adhesive that may be left behind.
Goo Gone might be useful if the guard isn't coming off easily with other methods and don't try to remove a guard that's cut off too close to the door hinges- you could end up damaging your doors more than you would like to admit.
If all else fails, don't worry- there are many replacement guards available at car dealerships or online retailers.
Honda Accord Door Edge Guards Can Be Removed In Several Different Ways
Honda Accord door edge guards can be removed in several different ways, depending on the model and year of your car. There are a few tools you'll need, including an ice pick or screwdriver and some small pliers.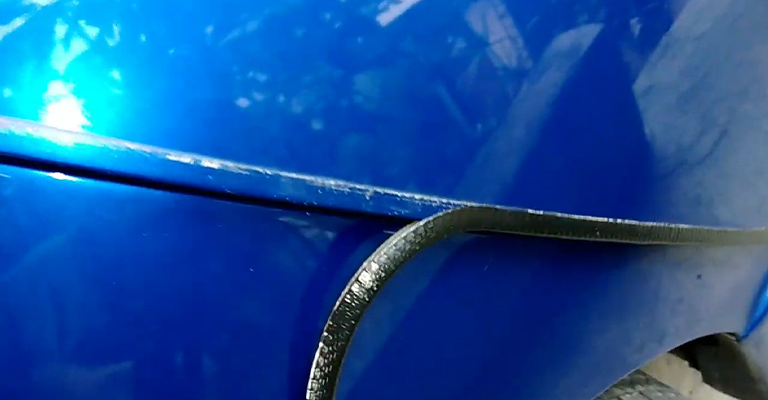 Always use caution when removing these guards; if done incorrectly they could break or fall off your car. Once the guards are off, clean up any adhesive residue with rubbing alcohol or acetone before reassembly. Be sure to store them safely so they don't get lost or damaged over time.
Power Drill Is The Most Effective Method
Honda Accord door edge guards are typically a two-piece design that attaches to the car with screws and then covers the entire edge of the window, doors, or trunk.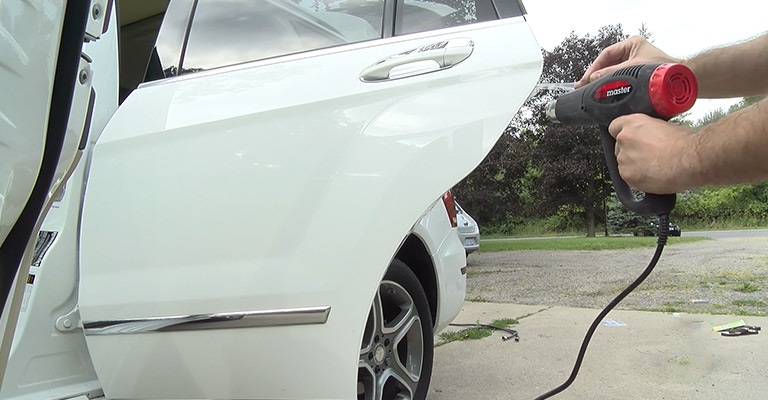 If you need to remove them for any reason other than just replacing them with a new set, you will likely need to use a power drill since they are secured with screws.
Make sure your hands and arms are protected when removing these guards as they can be sharp and dangerous if caught wrongly by mistake. Be patient while drilling into the plastic guard; it may take several attempts before it comes off completely.
Once removed, never reattach these guards in an attempt to fix them; this could result in further damage or even loss of your window.
Razor Blade Or Sharp Object May Also Work Fine
If using a razor blade, be careful and use caution as sharp edges can easily cut you. If using a sharp object such as a knife or scissors, take care not to injure yourself by accident.
The Honda Accord door edge guards are actually very easy to remove – just follow these steps: Locate the tiny screws that hold the guard in place on each side of your car door. Use an Allen wrench to unscrew them; don't lose them.
Once they're removed, lift off the guard and discard it safely away from reach of small children or pets who may try to play with it. Rest assured, though – your new sleek look will still be there when you need it thanks to our replacement window tint options.
Goo Gone Might Be Useful If The Guard Isn't Coming Off Easily With Other Methods
If Goo Gone doesn't work, you might need to use a tool such as a screwdriver or pry bar to remove the edge guard. Honda Accord door edge guards are typically glued onto the car's door frame, so be sure to warm up the area before starting your removal process by using heat or pressure from a can of compressed air.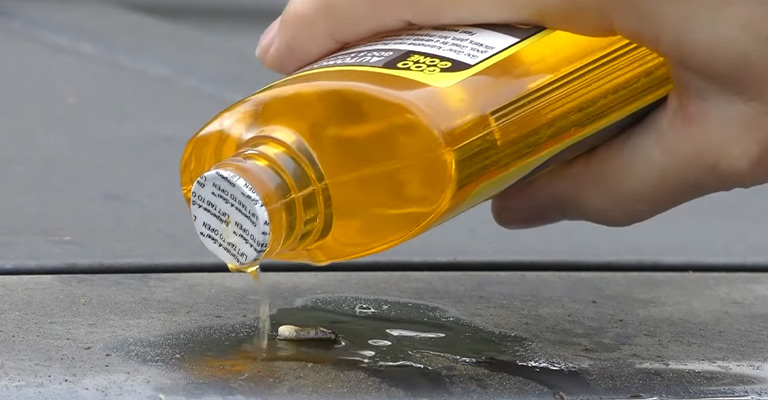 Don't force anything if it seems stuck; just take your time and apply even pressure until you hear or see the guard release from its moorings on either side of the doorjamb. Once removed, clean any adhesive residue off of both surfaces with soap and water before applying new trim around the perimeter of your front doors – this will ensure that they look like brand new.
For stubborn edges, try using Goo Gone again followed by patience and gentle coaxing; eventually everything should come loose.
Don't Try To Remove A Guard That's Cut Off Too Close To The Door hinges
Honda Accord door edge guards are one of the most important features on this model car. If you're having trouble removing the guard, don't try to do it yourself – get a professional to take care of it for you.
The closer the guard is cut off from the hinges, the more difficult and time-consuming it will be to remove it correctly. There's no need to damage your car in order to remove a Honda Accord door edge guard – use these tips instead.
Follow these simple steps and your door edges will be safe and sound once again.
How Do You Remove Door Guard Adhesive?
If your door guard adhesive has become troublesome to remove, you can try using a heat gun. Loosen the adhesive with twine string until it comes off in pieces.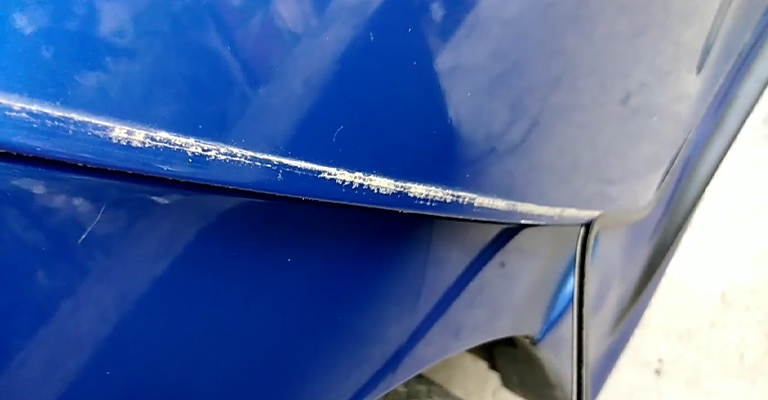 Remove the lettering and glue residue by hand or with a vacuum cleaner if necessary. Finally, clean up any messes made.
Are Door Edge Guards Necessary?
A car door edge guard is a simple and effective way to keep your vehicle safe while driving. Car door edge guards protect the paintwork on your car when you lock or unlock the door, reducing the risk of bodily injury in a collision.
Door edge guards also reduce the cost of repairs after a crash, by protecting your vehicle's interior components from damage. Finally, door edge guards can save you money on insurance premiums as well.
To Recap
If you're looking to remove Honda Accord door edge guards, there are a few different ways to go about it. One option is to use an abrasive cleaner and a wire brush; another is to use a heated pincers tool.
It's important to be careful when removing these guards as they can be very difficult and time-consuming to remove completely.