Checking your tire pressure is an important part of car maintenance. In the event of a blowout, the right amount of air in your tires can prevent you from hitting something or getting injured.
To ensure that you are always safe on the road, it is recommended that you check your tire pressure monthly. All drivers know that it's a good idea to keep an eye on the tire pressure light on their dashboard. This system will alert them when the tires are running low on air, so they can get their car inspected and fixed right away.
The tire pressure light on your Honda Civic will come on when the tire pressure is below the recommended level. The light will stay on until the tire pressure is brought back to a safe level and then turned off.
What Is TPMS On A Honda Civic?
TPMS stands for "tire pressure monitoring system." It is a feature on Honda Civic cars that monitors the air pressure in each tire and warns the driver when one is low or needs to be replaced. TPMS is not just limited to Honda Civic cars but also found on other vehicles such as Mercedes Benz and Volvo.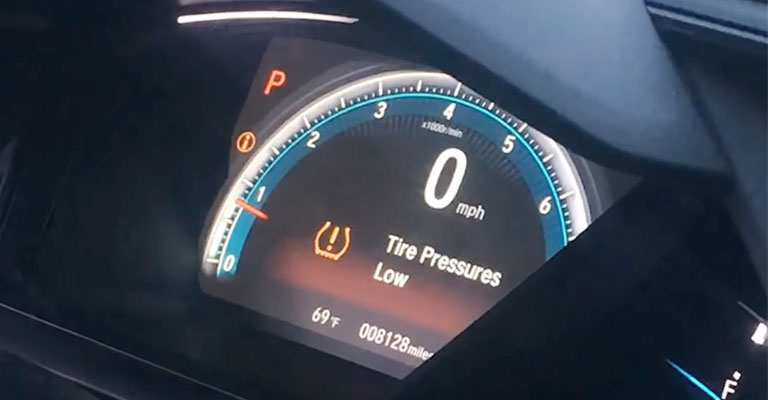 What Does TPMS Do On A Honda?
You can monitor your tire pressure while driving with Honda's Tire Pressure Monitoring System. The low tire pressure indicator and message appear on the display if your vehicle's tire pressure is significantly low.
The system should be re-calibrated whenever one or more tires are inflated, changed, or rotated. It takes about 30 minutes of cumulative driving between 30 and 65 mph to calibrate the system. Calibrating begins when the vehicle is stopped, and it concludes automatically once it is stopped.
How To Reset The TPMS On An Older Honda
The TPMS (tire pressure monitoring system) may need to be reset when you drive an older Honda vehicle. The process of resetting the TPMS is simple and doesn't require any complicated tools. Honda vehicles with older TPMS can be reset by following these steps:
For The Vehicle Models with TPMS Button:
There is a TPMS button on the left side of the steering wheel if your Honda is equipped with one. The warning light will blink twice after you press and hold the button.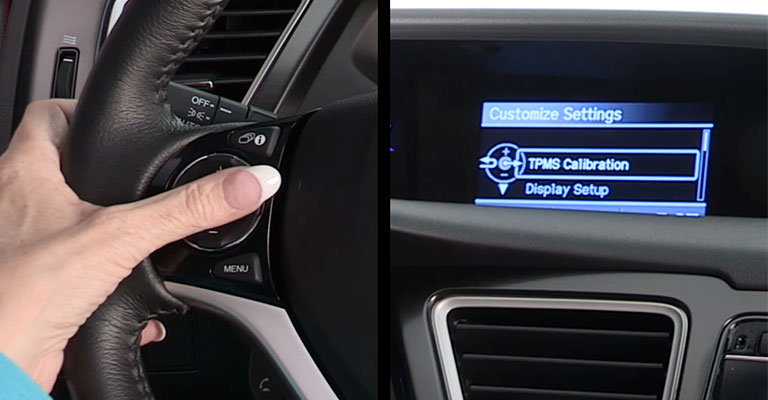 Displays without touchscreens:
The Driver Information menu can be accessed using the buttons on the steering wheel.
The vehicle Settings screen can be found by scrolling to the bottom of the screen.
You can calibrate your TPMS by selecting it.
Choose Calibrate.
For cars that have steering wheel buttons:
Click the MENU button
Choose Customize Settings
Make a selection for TPMS calibration
Select the Initialize option
Click 'Yes'
To exit, press MENU
Resetting The TPMS In Newer Honda Vehicles
As for newer Honda vehicles, the TPMS automatically resets after several minutes of driving. As a result of this update, drivers will be able to avoid getting pulled over for low tire pressure. Manually resetting it is also possible.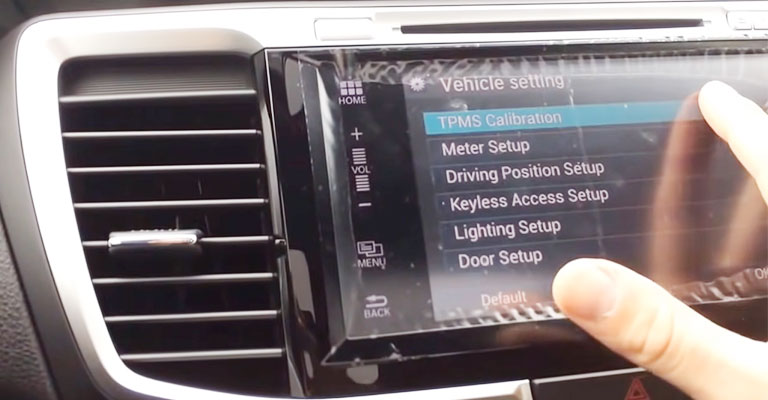 Cars without the touchscreen display:
The Driver Information menu can be accessed using the buttons on the steering wheel.
Select the Settings option on the vehicle's screen.
The TPMS calibration should be selected.
Choose calibration.
Models with Touchscreen:
Go to the Home screen and select Settings.
Choose a vehicle
Make a selection for TPMS calibration
Then select Calibrate
Resetting the tire pressure light should only be done after checking the tires' PSI and filling low tires with air. A poorly filled tire may go unnoticed otherwise.
Getting the problem checked out is a good idea if your low tire pressure light comes on again. A small leak in one of your tires could need to be fixed, or you might need to replace all of your tires.
Something else may be wrong or malfunctioning if the TPMS indicator returns or flashes every time you start your car. Make an appointment with a Honda Certified Technician to have the system inspected.
Is My Old Car Not Equipped With Tire Pressure Monitoring?
TPMS is standard on every Honda, starting with the 2008 model year. There's a good chance your car wasn't built with this feature before 2008.
It is all the more important to carry a gauge in case you do not have a light that will turn on and warn you.
Direct Vs. Indirect TPMS: What's The Difference?
In order to obtain the most accurate reading, direct TPM sensors are attached to the valve. In indirect TPMS, the antilock brake system helps determine approximate tire pressure. Even though it is a good system, it is slower than a direct system.
Why Is Tire Pressure So Important?
It only takes 5 PSI for a tire to fail, according to Edmunds' automotive journalists. When a tire is underinflated, it generates heat because it struggles to perform its job. Degeneration occurs more quickly as a result.
The accuracy of steering and handling is also affected by an underinflated tire, as a result, fuel economy and performance of the vehicle decline.
Would It Be Okay If I Cleared The Code Before My Mechanic Read It?
You will be overwriting the old TPMS code if you are able to clear it. Unfortunately, the mechanic won't be able to find the important code unless the system triggers the sensor again.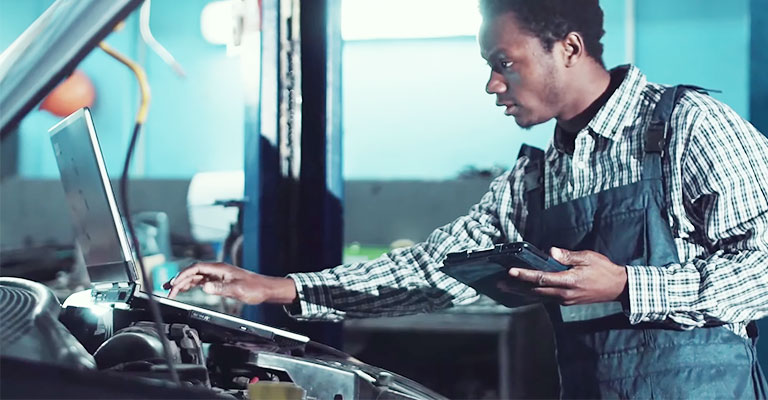 Is It Possible To Disconnect The Battery To Clear The TPMS Sensor?
Disconnecting the battery is one way some people attempt to clear codes. If the battery is removed, the system usually saves all the codes instead of resetting them. The code is a fail-safe feature that mechanics use to identify vehicle problems.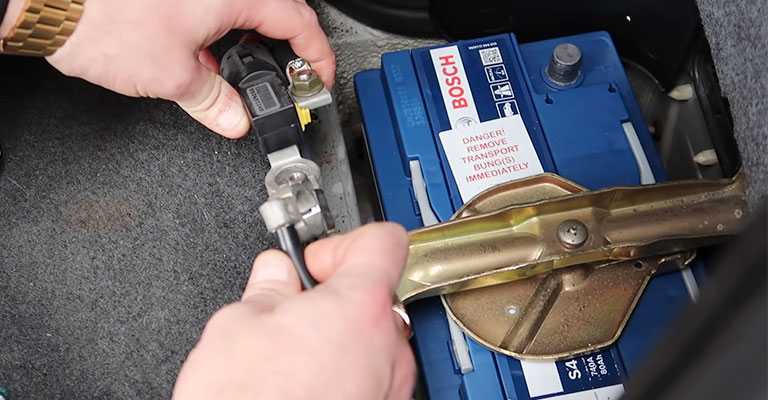 How Can I Tell If My Tire Is Low If I Can't See It?
There is no way for the human eye to detect a low tire until the problem becomes severe. Detailed information about the recommended pressure for your vehicle can be found in your owner's manual.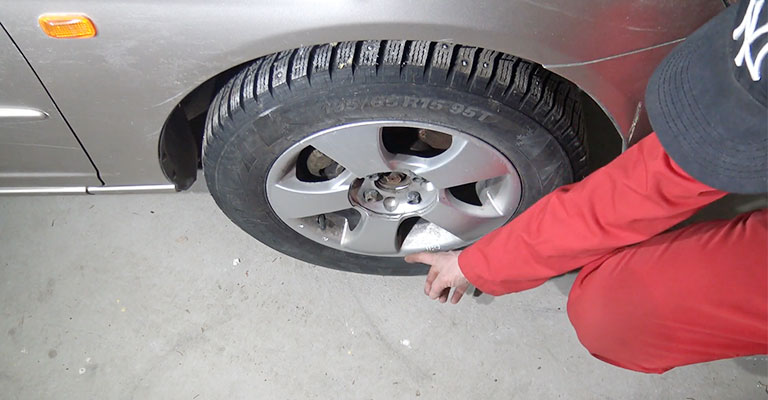 How Does TPMS Work With Spare Tires?
Spare tires do not have TPMS sensors, so the system cannot read them. In some cases, the system may not register a tire where one should be. A spare with the correct tire pressure should not pose a problem, as long as you are confident it is inflated properly.
Why Is The TPMS Light Flashing After I Reset It?
NHTSA notes that the TPMS system may be flashing or staying on longer if a problem is with the system rather than with the tire. A mechanic can read the code after you check your tires' pressure and let you know what's wrong.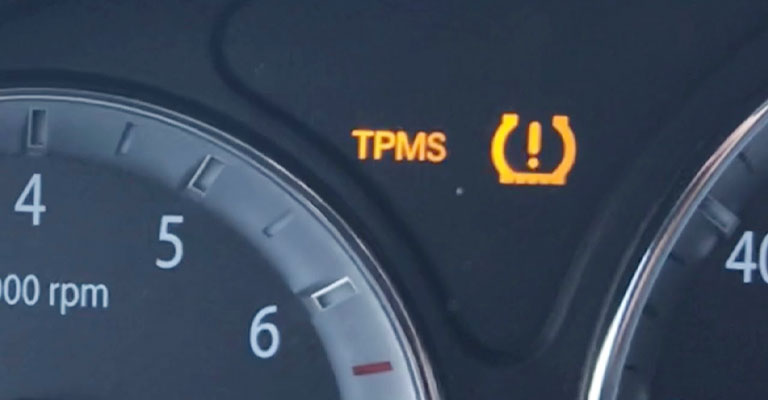 The Sensor Didn't Reset After I Filled The Tire. What Should I Do?
For a few minutes, drive over 28 miles per hour. It is unlikely that other sensors or radio frequencies will interfere with the TPMS at that speed. TPMS sensors receive tire information through the serial data bus, allowing them to update.
Is It Normal For The TPMS Light To Come On For A Few Minutes And Then Turn Off By Itself?
In most cases, cold is the trigger. When the temperature drops by ten degrees, tire pressure drops by 1 psi. The pressure in your tires stabilizes as they heat up. This is why there are different standards for properly inflated tires during the winter and summer.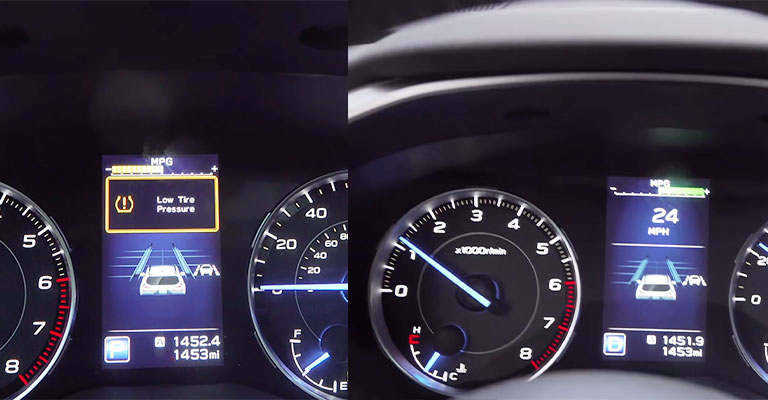 Do TPMS Lights Come On At Certain Times?
It is not necessary for the tire pressure light to illuminate until the tire is 25 percent under the recommended pressure. It is therefore important not to ignore it. Your owner's manual will tell you what the manufacturer recommends for air pressure.
The Bottom Line
When the Honda TPMS Warning Light illuminates, you should pay attention to your Tire Pressure Monitoring System. Low tire pressure will alert you to the problem, and you'll need to address it.
Model types and model years vary when it comes to Honda Tire Pressure Monitoring Systems. In addition, different car brands have different TPMS systems. Additionally, technology changes frequently, so older models may not have the same capabilities as newer models.
You should check your tire pressure regularly instead of using tire pressure sensors. Unless the problem becomes serious, it won't light up. It is a safety hazard to drive with underinflated tires.