The Honda J engine is a popular choice among car enthusiasts looking to upgrade their vehicle's performance. The J series engine is known for its reliability and versatility, making it a popular choice for engine swaps.
A Honda J engine swap involves replacing the existing engine of a Honda vehicle with a J-series engine. This modification can significantly enhance a car's power and performance, resulting in a more thrilling driving experience.
In this guide, we will explore the benefits of a Honda J engine swap, the different types of J engines available, how to choose the right engine for your car, and the steps involved in the engine swap process.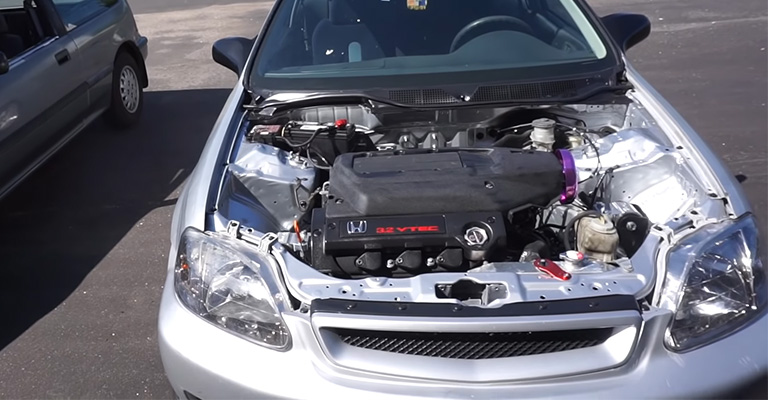 Honda J Engine Swap Guide
Honda J engine swap is a popular modification among Honda car enthusiasts where they replace the stock engine of their vehicle with a more powerful J-series engine produced by Honda.
Brief History of Honda J Engine Swap
The J-series engines were first introduced by Honda in 1996 with the launch of the Acura RL.
These engines were designed to provide improved fuel efficiency, reliability, and performance. The J-series engines are now widely used in many Honda and Acura vehicles, including the Accord, Odyssey, Pilot, and TL.
Benefits of Honda J Engine Swap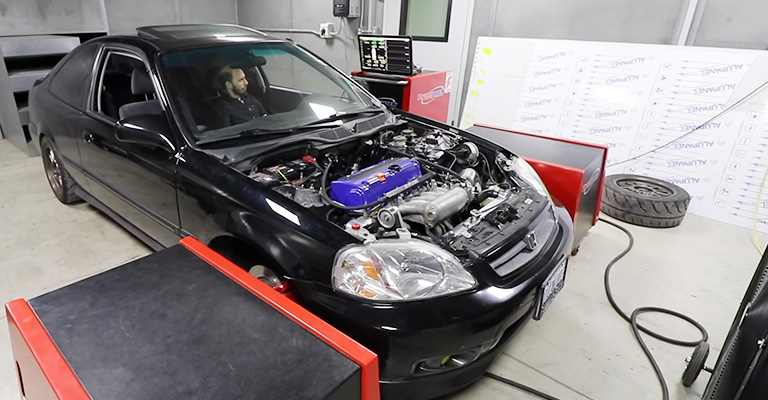 There are several benefits to swapping out the stock engine in a Honda vehicle with a J-series engine. These benefits include:
Increased horsepower and torque:
J-series engines are known for their high output, which can significantly improve a vehicle's performance.
Improved fuel efficiency:
J-series engines are designed to provide better fuel efficiency than older Honda engines.
Better reliability:
J-series engines are known for their durability and long-lasting performance.
Access to aftermarket parts:
Swapping in a J-series engine provides access to a wide range of aftermarket parts and upgrades that can further improve the vehicle's performance.
Types of Honda J Engines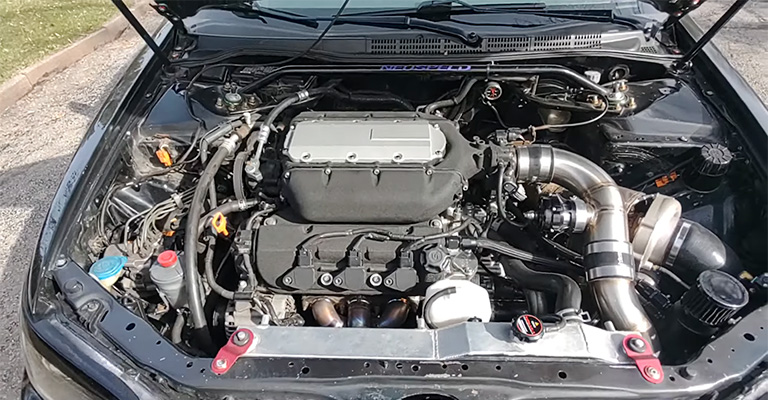 Each of these engines has its own unique characteristics, such as horsepower, torque, and displacement. It's important to select the appropriate J-series engine for your specific needs and goals.
For example, the J35A is a popular engine swap option due to its higher horsepower and torque output compared to the other J-series engines.
However, it's important to consider factors such as budget, availability of parts, and compatibility with your vehicle before making a final decision.
Choosing the Right Honda J Engine for Your Car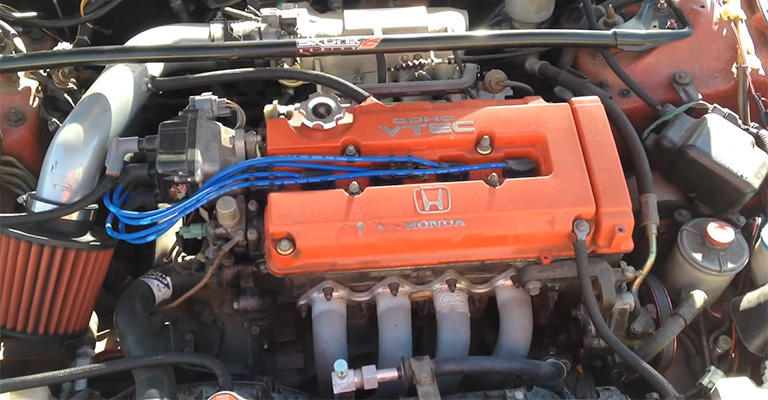 If you're planning to do a Honda J engine swap, it's important to choose the right engine for your car. Here are some steps to follow when choosing the right Honda J engine:
Researching and Analyzing Engine Options
Research and analyze different Honda J engines available on the market. Look for engines that match your car's requirements in terms of horsepower, torque, and compatibility.
Comparing Engine Specifications and Compatibility
Compare the specifications of different Honda J engines to determine which engine would work best with your car. Look at factors such as power output, engine displacement, and torque.
Additionally, ensure that the engine you choose is compatible with your car's transmission and other components.
Consultation With Experts
Consult with experts in the field of Honda J engine swaps. These experts can offer advice and recommendations based on their experience with different engine swaps. They can also help you identify potential issues or problems that could arise with certain engine swaps.
By following these steps, you can choose the right Honda J engine for your car and ensure that your engine swap is successful.
Planning for the Honda J Engine Swap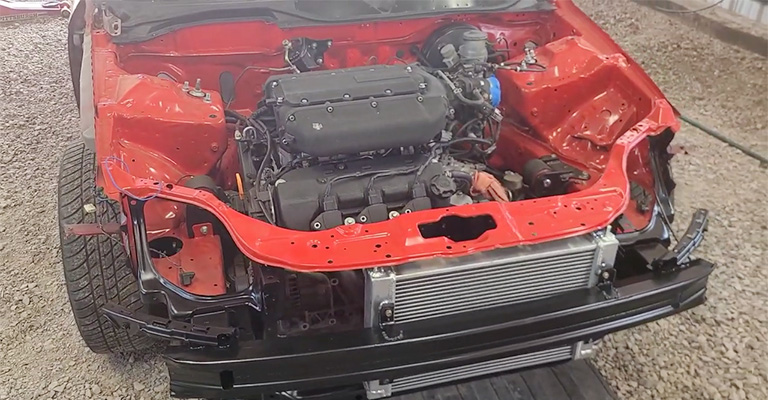 Before starting the Honda J engine swap, there are a few things that need to be done in preparation. These include selecting the appropriate J-series engine and preparing the engine bay for the swap.
Gather Required Materials and Tools
Engine hoist or cherry picker
Jack stands or car lift
Socket set and wrenches
Engine mounts and brackets
Fuel system components
Wiring harness and ECU
Radiator and cooling system components
Exhaust system components
Clutch and transmission (if manual)
Other necessary parts and accessories
Determine Level of Difficulty and Time Frame
Assess the skill level and experience of the person doing the swap
Estimate the amount of time required for the swap
Consider the complexity of the swap and potential issues that may arise
Decide on Manual or Automatic Transmission
Determine which type of transmission is compatible with the J-series engine being used
Decide on whether to use the existing transmission or install a new one
Consider the advantages and disadvantages of each type of transmission
Preparation and Removal of the Old Engine
It's important to follow these steps carefully to ensure a successful J engine swap. Additionally, it's important to have a solid understanding of engine mechanics and to consult with a professional mechanic if necessary.
Disconnecting Electrical and Mechanical Components
Disconnect the battery
Unplug and remove wiring harnesses
Remove hoses, belts, and accessories
Drain the coolant and engine oil
Draining Fluids and Removing Ancillary Parts
Remove the radiator and cooling system components
Remove the exhaust system and transmission
Remove the fuel system components
Remove the engine mounts and brackets
Removing the Old Engine
Use an engine hoist to lift the old engine out of the car
Ensure that the engine is disconnected from all components before lifting
Store the old engine in a safe place.
Installation of the Honda J Engine
Here are steps to install Honda J engines.
Installation of Engine Mounts
Positioning and mounting the engine on the mount
Bolting and tightening the mount in place
Installation of Transmission
Alignment and installation of transmission mount
Bolting and tightening the mount in place
Connecting the transmission to the engine
Connecting Electrical and Mechanical Components
Reconnecting and securing all electrical connections
Connecting all hoses and mechanical components
Fitting the New Engine Into the Car
Carefully placing and fitting the new engine into the engine bay
Bolting and tightening the engine in place
Post-installation Tasks
Testing and Troubleshooting
After completing the engine swap, it is important to thoroughly test and troubleshoot the new J-series engine. Start by checking all electrical connections and components, such as the fuel pump, starter motor, and alternator.
Next, test the engine's compression and ensure that there are no vacuum leaks. Finally, test the engine under various driving conditions to ensure that it is running smoothly and performing as expected.
Tuning the Engine for Optimum Performance
To get the most out of your new J-series engine, it is important to tune it properly. This involves adjusting various engine parameters such as fuel delivery, ignition timing, and air intake to maximize performance and efficiency.
Many car enthusiasts choose to use aftermarket tuning software or take their car to a professional tuner to achieve optimal results.
Upgrading Supporting Systems and Components
When swapping in a new engine, it is often necessary to upgrade various supporting systems and components to ensure optimal performance and reliability. This can include upgrading the fuel system, installing a high-performance exhaust system, upgrading the brakes, and improving the cooling system.
Upgrading these components will not only enhance the performance of your J-series engine but also help to ensure that it runs reliably for years to come.
Conclusion
The Honda J engine swap is a popular and exciting modification that can transform the performance of a Honda vehicle. With the right preparation, selection of the appropriate J-series engine, and careful planning and execution, this modification can be a rewarding experience for any Honda enthusiast.
Whether you are looking for improved horsepower, torque, or overall performance, the Honda J engine swap can provide a significant upgrade to your vehicle. However, it's important to remember that this modification is complex and requires a certain level of expertise and attention to detail.
By following the steps outlined in this guide, you can successfully complete the J swap and enjoy the many benefits it offers.