Honda is all set for 2024 and its upcoming EV models, especially the Honda Prologue, the first commercial electric SUV, have created quite a buzz in the market.
Earlier this year, Honda confirmed, some mid- to large-sized electric vehicles are about to arrive by 2025 in an annual business brief. Details in the article.
The announcement thoroughly matches Honda's plan to go full EV or FCEV by 2040. To keep up the pace, Honda is about to manufacture over 2 million EVs annually by the end of 2030. It will sum up to 50% of the cars sold worldwide in 2022.
Today, we will get into the head of Honda and learn what's the plan for 2025, and the upcoming mid to large Honda EV by 2025.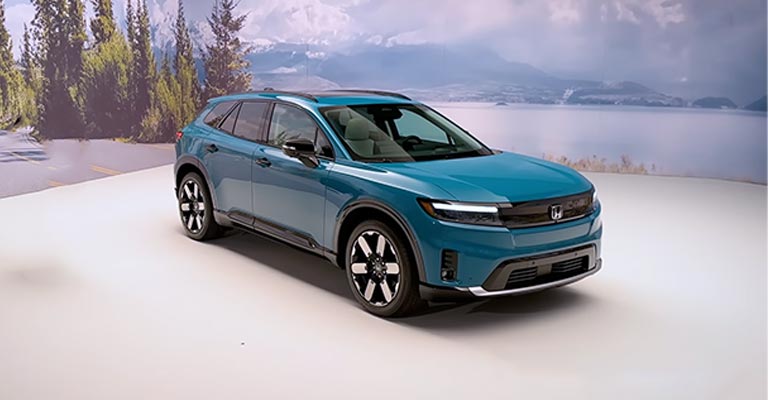 What Happened in Honda Annual Business Briefs?
If you have time to your sleeve, take a look at the 1 hour-long brief. Honda's new CEO Toshihiro Mibe is told their plans in detail to expand the business into electric vehicles.
They also made some other statements in this brief, such as Honda has teamed with Taiwan Semiconductor Manufacturing to deliver enough silicon for the project.
Highlights from the briefing are,
One of Honda's top priorities is the introduction of a mid to large-sized electric vehicle by 2025. It will arrive a year earlier in contrast to Honda's previous plans.

Honda is no longer shaking hands with GM. However, the upcoming mid to large EV will feature the in-house EV architecture, exclusively in development by Honda.

The infrastructure will be completely different from the Honda Prologue and Acura ZDX crossover, which are combinedly developed with GM and its premium Ultium architecture.

In consideration: A joint venture with LG Energy Solutions is also in progress. It's about to build a battery manufacturing plant in the United States by the end of this year.

Honda is also developing its solid-state batteries, intending to have a demonstration production line in Tochigi, Japan, producing these in 2024.

To put this plan into action, Honda is in cooperation with GS Yuasa and SES AI Corporation, in order to produce high-output liquid lithium-ion batteries and semi-solid-state batteries respectively.

Earlier in the annual business brief, Honda also introduced four new EVs for the Chinese market in the Auto Shanghai, a biennial international Automobile Industry Exhibition.
Here are some of the highlights from the business brief, where Honda COO Shinji Aoyama confirmed that "We were overwhelmed by the Chinese".
Shinji is hopeful about the development that China has made as a neighbor country, in terms of electric vehicles (EVs).
Mibe also remarked on the progress of China saying, "They are ahead of us, even more than expected. We recognize we are slightly lagging behind, and we are determined to turn the tables."

More to this, other elements of the briefing were fleshed with some of the auxiliary objectives that Honda plans to achieve in the near future. There's no doubt that the Japanese Automobile manufacturer wants to run first than other independent automobile industries.
Configurations of Proposed Mid-to-Large EV by 2025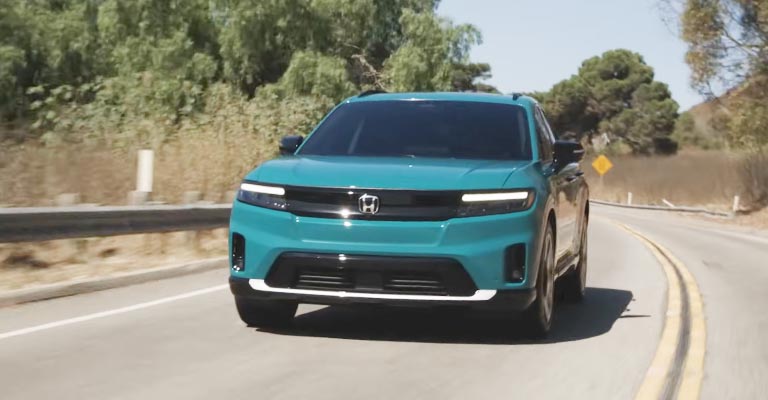 With everything confirmed and all set for production, the mid to large EV is coming in 2025.
Although not much information has been passed out, these mid to large Honda EVs are more likely to be three-row crossovers. We also think they are going to be more beefy than the next-gen Honda Prologue scheduled for 2024. You are about to see more than just a regular passport-sized prologue.
The vehicle will also run more tests on E&E, the Electric & Electronic automobile software platform. Note that, E&E is another platform for in-house development.
If you are thinking of the user experience of the upcoming mid to large Honda EVs, we can guarantee you the highly persuasive UX of Honda vehicles.
After all, let's not forget how many times Honda has been nominated as the first global head in terms of user experience, thanks to the Silicon Valley organization Honda bought in 2019.
We believe the user-defined software will not only serve as the foundation for the computer on-wheel cars, but it will also work as an excellent infotainment for drivers and passengers.
Moreover, it has already planned to be a continuous profit center for subsidiary software and applications.
Plans & Projections
General Motors will supply Ultium batteries for the Prologue and other Ultium-based models as promised.
However, the terms between GM and Honda are also coming to an end. It was soon after Honda announced that the two companies would look for solutions separately to produce and supply budget-friendly EVs worldwide.
Mark that, any plan regarding the supply of Ultium batteries by GM remains the same.
Mibe also clarified Honda is creating some EV-based assembly factories to support the global mass production of Mid to Large Honda EVs. And he is confident, the factories "will be totally different from a conventional automobile production line".
Projection:
Right at this moment, the rough road map can not be clearly stated. Honda targets almost 2 million annual sales of the mid to large EVs and FCEVs also worldwide by 2030. It is likely to account for 40% of the targeted annual automobile sales, i.e. almost 5 million cars on sales.
In 2027, Honda will begin moving out ICE models in different areas. The goal is to sell only EVs and FCEVs by 2040. Well! That's quite a vulgar marketing policy, details are below.
Honda Wants All Its Cars To Be EVs and FCEVs By 2040?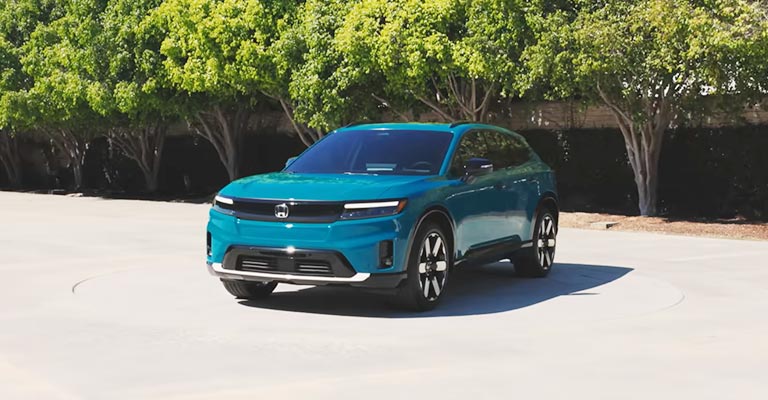 Seems a bit too much to push target products in the market, right? But yes, that's what Honda is about to do by 2040.

Prepare to see the end of any new ICE-only Honda automobiles by 2040. To make it happen, Honda would create more than two million EVs per year by 2030, which would be about half of the cars produced globally in 2022.
Soon to start with the Honda Prologue and Acura's ZDX. They will be the first new EVs to be available in North America for sale.
Both of the models will use Ultium battery technology, in collaboration with General Motors. In addition to this, two of them will also share some components with the Chevy Blazer. After all, both Prologue and ZDX follow the same platform.
How Soon Are We Going to Get the Mid to Large EVs?
North America will hopefully have mid to large EVs, that will possibly come with NACS ports, in sales by 2025. Honda hasn't confirmed whether the EVs will be SUVs or pickups.
However, one thing we know for sure, the EVs will entirely come from Honda, using its own Architectural platform.
Before this, Honda stated that the vehicles wouldn't arrive in the United States of America until 2026, which suggests that plans had reportedly been accelerated by a year.
However, Japan and China are likely to be the first to have the mid to large EVs ready by 2024. It's a commitment that all Hondas sold in China will be electric by 2035.
And, if your country is out of the list mentioned here, you might have to wait a bit longer to welcome the mid to large Honda EVs.
Overview
Respect for Honda and what they are about to achieve. Let us know in the comment section, how you take the change so far. Honda replacing all the ICE from the market by 2040, is it a good sign or not so suggestive for you?
I mean, what about the customers who genuinely use and prefer ICE-based Honda cars? We believe Honda will continue to offer seamless support for them. In addition to it, there also has been news that Honda is planning to electrify the motorcycle range too!
Stay tuned with us, we will soon come back with another article. Also, share this article with others and let them know about Honda Mid to Large Honda EV by 2025. Our next article is going to be on the standout Features of the Honda Pilot 2024.