Experiencing a misfire on a startup can be concerning for Honda Element owners. You start your vehicle, and it stumbles or runs rough for a short period, only to eventually smooth out and run normally.
This intermittent misfire issue can be frustrating and leave you wondering about its cause and potential implications for your vehicle's performance.
A leaking fuel injector may be the cause of this problem. It is possible that fuel is dripping through a fuel injector valve after you leave your car sitting overnight and you get a misfire when starting the car after it has been sitting overnight.
There may also be problems with the wiring harness, driver circuit, or internal electrical circuit in the PCM that can cause fuel injectors to malfunction. There are some fuel injector checks that you can perform according to your repair manual.
In an engine with a bad fuel pressure regulator, too much fuel or too little fuel can be passed into the engine. Another common cause of fuel contamination is impurities and chemicals. Fuel injectors lose power, make rough idle, stall, and misfire due to these impurities sticking to valves.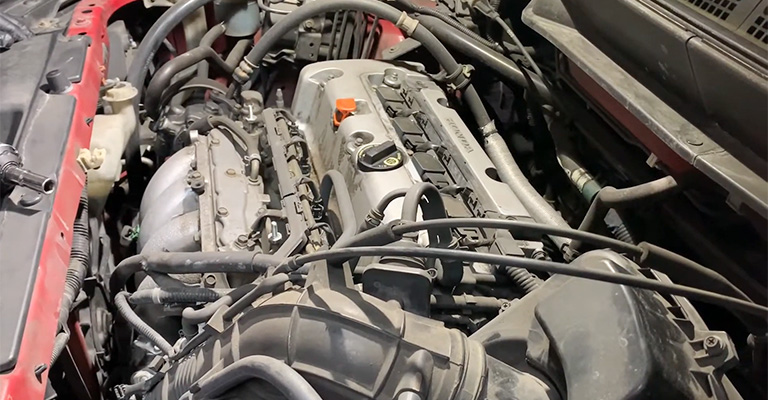 What Is an Engine Misfire?
It is easy to get caught off guard when an engine misfires. Suddenly, the engine starts shaking and bucking as you drive down the highway.
When the air/fuel mixture in an engine cylinder cannot be burned efficiently, it misfires. Fuel consumption and emissions rise as a result of this problem, which causes the engine to jerk and lose power.
How Easy Is It to Diagnose a Misfire?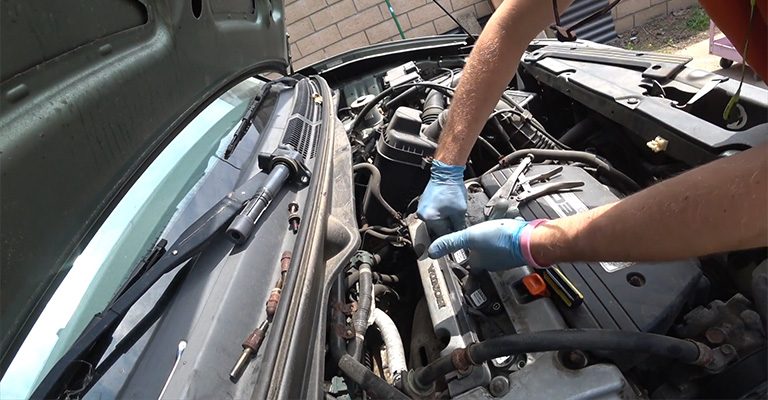 It depends on what caused the misfire in the first place. It is possible for a misfire to originate from one or more components that have failed or aged in one or more systems. Even experienced technicians can have difficulty diagnosing intermittent misfires.
Fortunately, most misfires happen because common and accessible parts are not properly maintained. In other words, if you know how to deal with the problem, you may be able to diagnose it at home and even fix it.
You should begin diagnosing your car's misfire as soon as possible, though. As time passes without a repair, your repair costs can rise significantly as you waste fuel and pollute the environment unnecessarily. The unburned fuel may cause your catalytic converter to fail.
Why Is There A Misfire On A Startup Then Goes Away?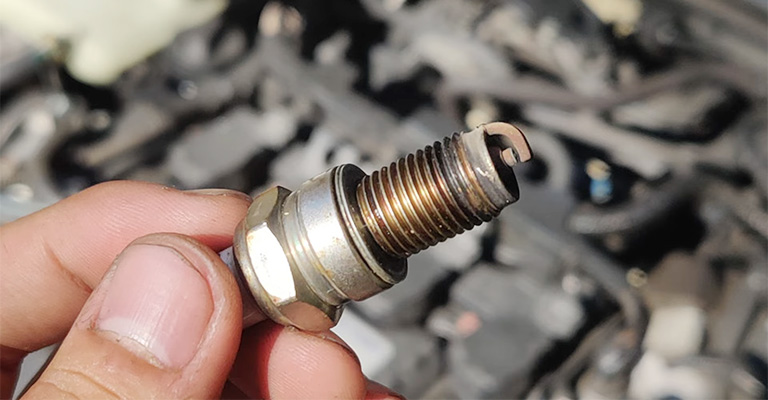 When one or more cylinders fail to fire properly or at all, it is called a misfire. A misfire is caused by something wrong with the combustion process, which involves the ignition of air-fuel mixtures entering the cylinder.
Misfires are usually caused by:
An ignition system failure (including abnormal ignition timing advance),
Fuel system problems,
Leaks in the vacuum system,
A drop in compression in one or more cylinders
Sensors or valves malfunction, causing the car's computer to calculate the wrong air-fuel ratio.
In contrast to misfires caused by fuel shortages, unburned fuel may end up in the exhaust system and catalytic converter in the event of a sparkless misfire.
It is necessary to fix the problem as soon as possible if this occurs, as raw fuel will gradually destroy the converter. When a misfire threatens to damage your catalytic converter, your Check Engine Light (CEL) or Malfunction Indicator Light (MIL) will begin to flash.
Fuel Injector Issues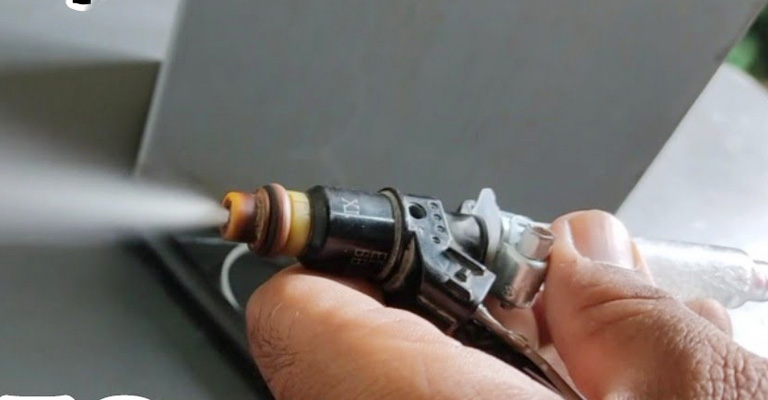 An engine misfire can be caused by a leaking injector. It was discovered that the injector valve was faulty by those who experienced this problem. When you turn off the engine, the injector cannot hold fuel pressure.
In a running engine, fuel is vaporized by the piston when it is hot. Fuel sits in the cylinder when the engine is cold, causing a misfire when it is started.
As the engine runs normally, the cylinder will clear itself after several cycles. ECMs may not record error codes when this occurs. There may also be an issue with internal electrical components or a clogged fuel injector.
A Faulty Crankshaft Position Sensor
Engine management components such as crankshaft position sensors monitor the crank's position and rotational speed.
As the information is transmitted to the engine control unit (ECU), the variables necessary for the engine's operation are allocated and adjusted.
When you start your car, you will have engine issues if you have a faulty crankshaft position sensor. When the engine stalls, it is unable to provide the correct information about piston positioning, and the engine misfires.
Before you examine whether the crank sensor is faulty, you must rule out a faulty spark plug timing.
A Clogged Catalytic Converter
Misfires caused by clogged catalytic converters are not common. A catalytic converter should only be checked if the other common causes aren't present, such as the spark plugs or injectors.
A Faulty PCM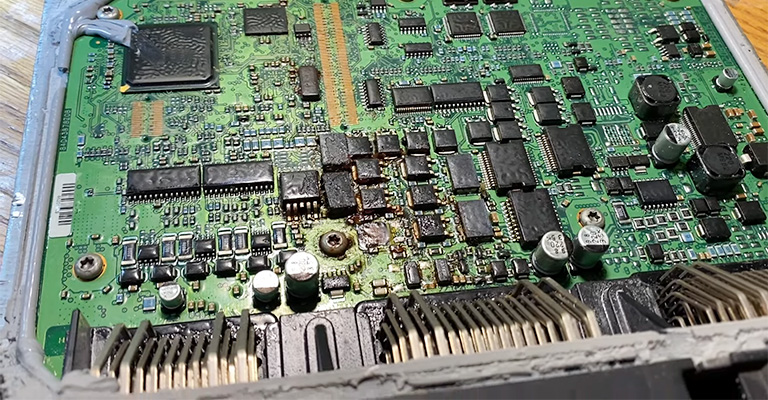 In the event of a faulty PCM, more fuel or air can end up entering the combustion chamber than is needed. As stated earlier, the piston will fail to ignite the mixture.
Vacuum Leaks
The cylinders of an engine should be airtight. Misfiring and uneven idle are caused by vacuum leaks. By allowing air into the combustion chamber, air dilutes the air-fuel mixture. 
An engine misfire occurs when air dilution over a certain level prevents the piston from igniting the air-fuel mixture in the cylinder. By increasing fuel and air servings to all cylinders, the PCM self-diagnoses.
Unburned fuel leaves the exhaust, the car's performance suffers, and fuel consumption increases as a result of the misfires.
Ignition System Issues
When drivers discover their cars are misfiring, spark plugs are the leading suspects. Misfires are known to occur when spark plugs are worn out or improperly installed.
The air-fuel ratio becomes unstable when plugs are improperly torqued. It is possible to avoid and solve misfire issues by investing in iridium spark plugs.
A Bad Fuel Pump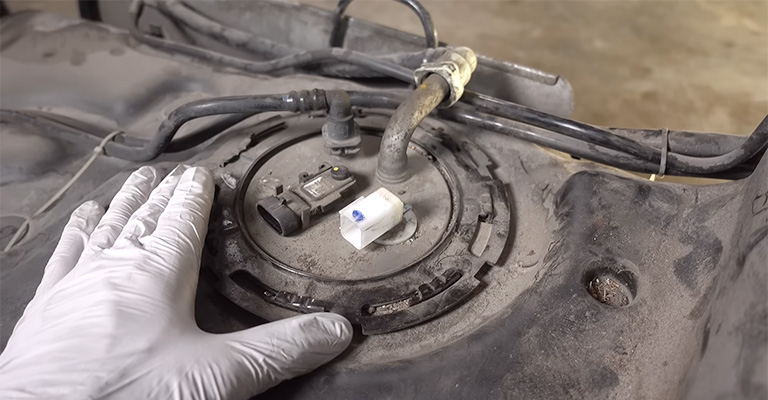 It can cause the engine to run lean, hesitate when accelerating, or misfire if the fuel pump doesn't deliver sufficient pressure. High pressure is necessary for adequate volume delivery in the cylinders. 
It is important to remember that most car engines are four-strokes; therefore, operations are highly synchronized. Fuel pumps should pump at least 750 ml of fuel every 30 seconds.
Carbon Buildup In The Engine
Over time, your engine builds up carbon and sludge as a result of continued use. There are some vehicles, such as VWs and Audis, that develop carbon buildup on their intake valves, causing the engine to misfire.
Cleanup detergents are available from several companies to decarbonize engines. Only port injection engines, which spray fuel directly into the intake tract, can benefit from these cleaning detergents.
It is not always helpful to buy detergent for direct injection engines since fuel sprays directly into the ignition cylinder. A trick to consider is blasting your engine with rough materials such as walnut shells.
Some experts have criticized the chemical cleaning of the intake system as ineffective. Even though it is expensive, you also have the option of purchasing a complete valve.
Symptoms Of Engine Misfires On Startup
In the case of a misfire during the first 1000 revolutions of the engine, you have a unique problem.
The misfire usually occurs when the engine is cold, as reported by affected drivers. It might occur intermittently or every morning. Misfires of this type are characterized by the following characteristics.
Poor Engine Performance 
There might be a feeling that the vehicle is struggling to maintain power. The best way to notice this is if you have passengers or are towing something.
Engine Cut-Out
There is a possibility of the engine stalling.
Reduced Acceleration 
Compared to before, the car is less responsive. The engine's torque is strangled since one or more cylinders are not functioning.
Worse Fuel Economy 
When an engine misfires, it performs below its optimum level. The air-fuel mixture injected into the misfiring cylinder will be partially or totally unburned if it continues.
Check Engine Light 
A malfunction is detected by one of the many sensors responsible for smooth combustion, which sends a message to the vehicle's computer. A check engine light will be activated when an error code is recorded by the ECU.
Engine Sounds Different 
As your car's engine gets used to the sound, you will become accustomed to it. It may be that the engine is misfiring if you hear a difference in its sound.
Rough Idling
Engine sensors are affected when the air-fuel mixture is messed up. A fluctuating idling will result from this.
Vibrations 
In order to ensure the engine is balanced on the chassis and axle, the cylinders are designed to fire in a specific manner. The vibrations are caused by the engine becoming unbalanced when the cylinders fire incorrectly.
Fixing This Issue: My Honda Element Misfires On Startup And Then Disappears
If you're experiencing a misfire on startup that eventually goes away in your Honda Element, there are several steps you can take to address and resolve the issue. Here are some potential fixes to consider:
Check and Replace Spark Plugs
Worn or fouled spark plugs are a common cause of misfires. Inspect the spark plugs for signs of wear, such as carbon deposits or worn electrodes. If necessary, replace them with new, properly gapped spark plugs recommended for your Honda Element.
Inspect Ignition Coils
Faulty or weak ignition coils can contribute to misfires. Test the ignition coils using a multimeter to ensure they are functioning correctly. If any coils are found to be defective, replace them with high-quality replacements.
Verify Fuel Delivery
Insufficient fuel supply or fuel pressure can lead to misfires. Check the fuel system for clogged fuel filters or a weak fuel pump. Consider having a professional perform a fuel pressure test to ensure it meets the manufacturer's specifications.
Clean or Replace Fuel Injectors
Dirty or clogged fuel injectors can disrupt fuel flow and cause misfires. You can try using a fuel injector cleaner additive to remove deposits. If the issue persists, professional cleaning or replacement of the injectors may be necessary.
Check Engine Sensors
Malfunctioning engine sensors, such as the mass airflow sensor (MAF) or oxygen sensors, can affect the air-fuel mixture and lead to misfires.
Inspect these sensors for any signs of damage or contamination. If necessary, replace them with OEM or high-quality aftermarket sensors.
Perform an Engine Compression Test
Low compression in one or more cylinders can cause misfires. Conduct a compression test to measure the compression levels in each cylinder.
If significant variations or low readings are detected, it may indicate engine wear or internal issues requiring further inspection by a professional mechanic.
Consider a Thorough Engine Diagnostic
If the misfire issue persists despite the above steps, it may be necessary to have a comprehensive engine diagnostic performed by a qualified technician.
They can utilize specialized tools and equipment to identify any underlying issues that may be contributing to the misfire.
Remember, diagnosing and fixing a misfire issue can be complex, and it's essential to proceed with caution.
If you're unsure or uncomfortable performing these tasks yourself, it's advisable to consult a certified mechanic who has experience with Honda vehicles.
They can provide expert guidance and ensure the proper resolution of the misfire on startup in your Honda Element.
Is There An Error Code Recorded?
Misfiring engines should be addressed as soon as possible. When a dollar bill is placed against your exhaust, and the exhaust suckers the note, it indicates a misfire. A simple, cheap OBD II scanner can be used to perform a diagnostic test.
A more expensive scanner, however, gives more detailed results. A P0316 code will be recorded by an OBD II scanner if the engine misfires when it is started.
Whenever a cylinder or more is misfiring right after startup, the Powertrain Control Module (PCM) records this code.
When your PCM checks your engine's first 1,000 RPMs, it compares them to its crankshaft and camshaft performance parameters. The PCM sets an error code P0316 if there is a discrepancy.
PCMs can deactivate misfiring cylinders in modern vehicles. The PCM will also set a code that will assist in tracing the cause of the problem. The purpose of this is to prevent any further damage from occurring.
How Serious Is An Engine Misfire On Startup?
In most cases, misfires are caused by either sparks or fuel issues, but they can also be caused by both at the same time.
Problems with spark plugs, spark plug wires, or ignition modules are generally the result of malfunctioning ignition coils, crankshaft position sensors, or spark plugs.
Misfires caused by fuel issues are often caused by a lean fuel condition (insufficient fuel supply).
Many factors can cause fuel related misfires, such as low fuel pressure, faulty or dirty fuel injectors, faulty O2 sensors, dirty or failing mass air flow sensors, faulty or dirty idle air control valves, or vacuum leaks.
As a result of insufficient fuel supply, an ignition (spark) is produced that ignites an unbalanced load of fuel and air.
Consequently, the cylinder with the least power misfires or explodes. As a result, the motor loses power and also suffers ignition and fuel timing problems.
It is easiest and quickest to diagnose engine misfires by hooking up the vehicle to a scanning tool because there are numerous causes.
As a result of the poor running condition, the vehicle's computer may have recorded any potential fault codes.
Final Words
It is possible to end up paying a lot of money if you ignore an engine misfire when it happens at startup. Solving such misfires as soon as possible is crucial.