An engine misfire or incomplete combustion in one of the engine cylinders may cause the P0303 code, which belongs to a series of diagnostic trouble codes starting with P0300.
In P0303, the number 3 indicates that cylinder 3 has misfired. Therefore, the third cylinder would be referred to as cylinder number 3.
There are enough misfire events recorded on cylinder 3 for the powertrain control module (PCM) to store the misfire code for that cylinder.
What Does P0303 Code Mean?
Diagnostic trouble code (DTC) P0303 indicates a misfire in cylinder 3. In your case, this code can be triggered for various reasons, so a mechanic will need to diagnose the specific reason this is happening.
This generic diagnostic trouble code (DTC) indicates cylinder three is not firing properly. In addition, codes associated with lean/rich conditions and other misfire codes may appear together.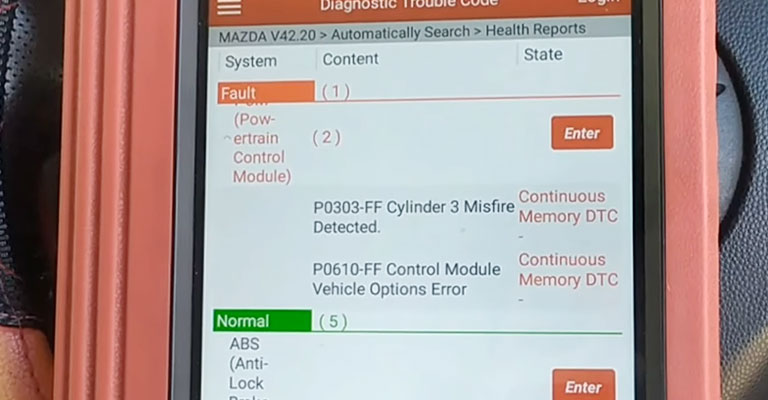 Insufficient fuel burns in a cylinder, causing a misfire. The engine's cylinders must work properly since its performance is heavily dependent on it. OBD-II code P0303 is a serious issue that should be dealt with as soon as possible.
Why Does The Honda Accord P0303 Happen?
As gasoline burns, power is generated inside a chamber called the cylinder, which moves your Honda Accord. There are four, six, or eight-cylinder engines, with more cylinders typically resulting in more power.
A combustion engine produces power by igniting fuel precisely while pistons move up and down. It is common for a misfire to occur when this ignition is not timed correctly. The P0303 code indicates that cylinder number 3 is misfiring.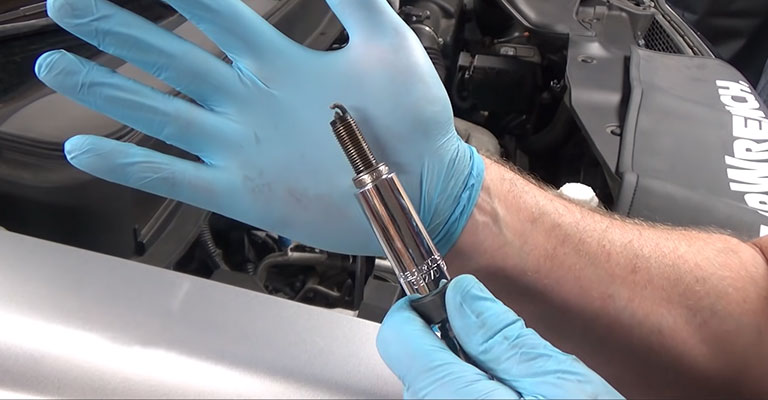 Why Does The P0303 Code Occur?
Multiple misfires from cylinder 3 result in the P0303 DTC being set by the ECU. To prevent damage, the ECU sets the Check Engine Light and puts the vehicle into a failsafe mode when there are misfires. The Check Engine Light will remain on if the code is not corrected.
Misfires in cylinder 3 are caused by various factors, including faulty ignition systems, fuel systems, and internal engine problems. This often happens when spark plug coil packs are faulty or worn out, especially if a tune-up hasn't been performed recently.
Having said that, several possible causes can cause a misfire to result in a stored P0303 trouble code. The following are some possible causes of the P0303 error code: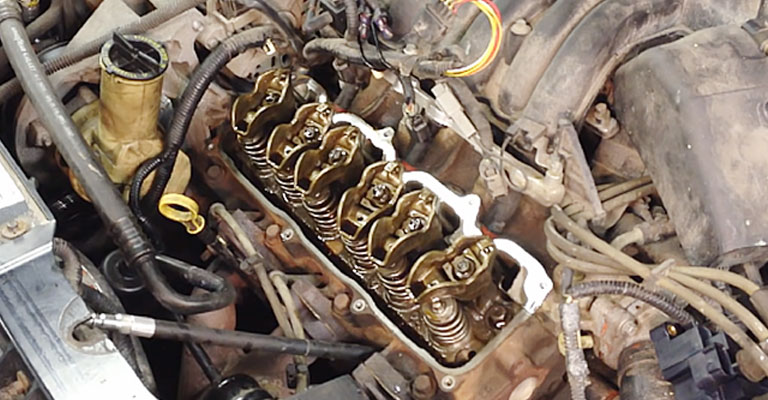 Problems with the engine's mechanical components, such as:
There is a leak in the head gasket
Wear on the camshaft lobes or a damaged lifter
Wearing piston rings, damaged pistons, or damaged cylinder walls
There is a leak in the valve
Issues with fuel delivery, including:
Damaged injector drivers, for example, can cause problems with the powertrain control module
Loose connections and damaged wires in the fuel injector circuit.
There is a problem with the fuel injector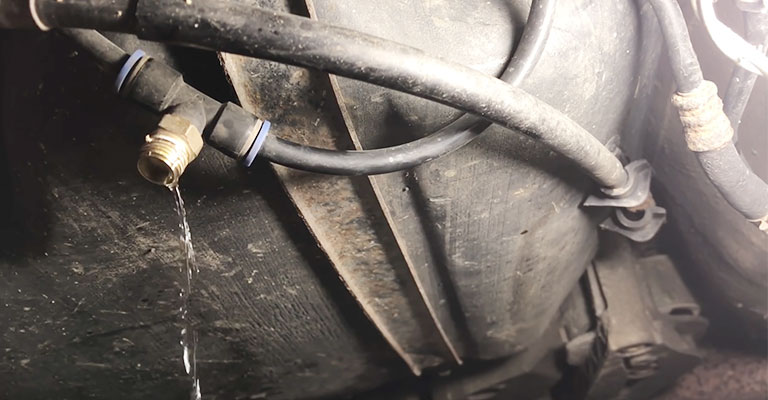 Problems with the ignition system, such as:
Spark plug wires that don't work on a vehicle
Coil packs or coils-on-plugs that have failed
The spark plug is worn out and faulty
P0303 Honda Code Symptoms
There are a variety of symptoms associated with P0303. Check Engine Lights may be the only symptoms that a driver notices in some cases. Some cars run poorly, misfire, stall, are difficult to start and have poor gas mileage. Other symptoms are listed below: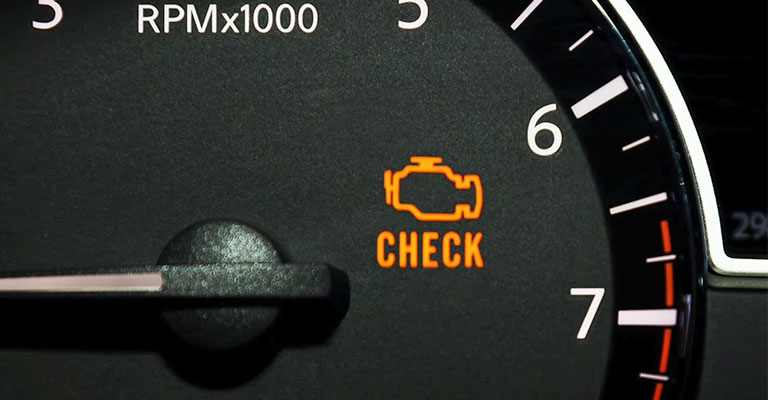 This code is often associated with P0300
When accelerating, there is hesitation or jerking
There is a fuel smell coming from the exhaust
The engine isn't producing enough power
The engine runs rough and shakes
Flashing Check Engine Light
Diagnosing P0303 Codes
There are many possible causes of OBD-II codes. Due to this, it will be difficult to diagnose the exact cause. However, there are several online resources that you can use to assess the situation for the engine code P0303.
Can You Fix Honda Code P0303?
A misfire fault must first be diagnosed to determine what is causing the engine to misfire. Unfortunately, there is no surefire fix for the error code P0303 because there are many possible causes.
The exact cause of the code will determine what repair option you choose. P0303 codes can only be effectively fixed if they are diagnosed correctly and pinpointed precisely.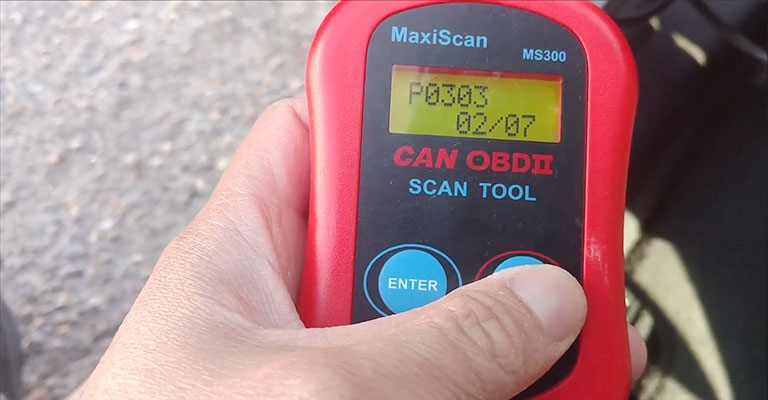 If you are unsure of how to proceed with certain repairs, consult your owner's manual or service manual for more detailed instructions.
I recommend finding a Honda-certified shop near you if you aren't comfortable diagnosing the issue at home. They can pinpoint the issue and provide an accurate estimate for repairs.
What Is The Cost Of Fixing Honda Code P0300?
There are many causes of P0303, ranging from old spark plugs to vacuum leaks to poor engine compression. Unfortunately, until the problem is properly diagnosed, it's impossible to provide an accurate estimate.
Most shops will begin a diagnosis with a diagnostic if you bring your car to them for diagnosis. The cost of this service typically ranges from $75 to $150, depending on the labor rate at the shop.
It is common for shops to apply this diagnosis fee to any repairs needed if they perform them for you. Afterward, a shop will be able to provide you with an accurate estimate of the cost of repairs for your P0303 error.
It may be necessary to perform one of the following repairs once P0303 has been properly diagnosed. Parts and labor are included in these prices, which are based on national averages. Depending on your location and vehicle type, your cost may vary.
$200-$400 for fuel pressure regulators
Approximately $1300-$1700 for a fuel pump
$100-$200 for vacuum leaks
The cost of fuel injectors ranges from $1500 to $1900
$180-$240 for spark plug wires
It costs $230-$640 to replace an ignition coil. In some cases, you may need to remove the intake manifold.
The cost of spark plugs ranges from $66 to $250
How Serious Is The P0303 Code?
Drivability symptoms associated with P0303, such as a lack of power or the engine running poorly, may make driving more uncomfortable.
It should not be impossible to drive the car to a safe location in these situations, even if P0303 is present. Furthermore, diagnosing and repairing the vehicle rapidly once it has been placed in a safe location is possible.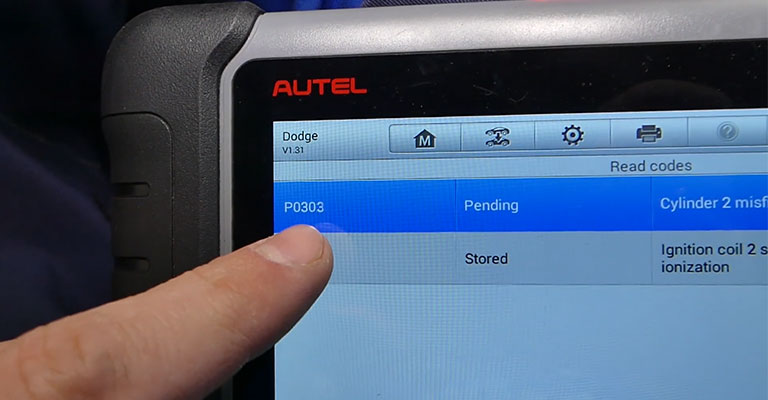 Note
When diagnosing P0303, it is extremely important to have a scanner that can view live engine data from sensors.
In addition to long-term fuel trims, intake air sensor readings, fuel injector operation, and misfire counters, technicians can see real-time fuel trims on the screen.
P0303 is determined based on all of this data, which is used to identify which system is causing the problem. All steps must be followed during a diagnosis to avoid mistakes that waste time and money.
Misfires are sometimes caused by fuel issues or leaking air intakes, common mistakes. For example, spark plugs commonly cause P0303, but they are not the only cause.
The Bottom Line
There will be fluctuations in engine speed when there is a misfire. Engine Control Modules (ECM) can determine that a misfire occurs if the engine speed fluctuates enough to cause the Crankshaft Position (CKP) sensor signal to vary.
P0303 indicates that cylinder 3 is misfiring randomly or is misfiring intermittently. Once an intake leak has been ruled out, check the spark plugs on cylinder 3 for wear and replace them if necessary.