An OBD-II P0305 code indicates a misfire in cylinder number 5 of the engine, which was detected by the engine control module (ECM).
The code P0305 indicates that enough misfire events have been recorded for cylinder 5 for the powertrain control module (PCM) to store the misfire code. In most cases, it is caused by problems with the ignition system, fuel system, or internal engine components.
Where Is Cylinder 5?
Refer to your vehicle's maintenance manual to determine which cylinder is the fifth in your engine. Each vehicle is different, so it is safe to refer to your manual first.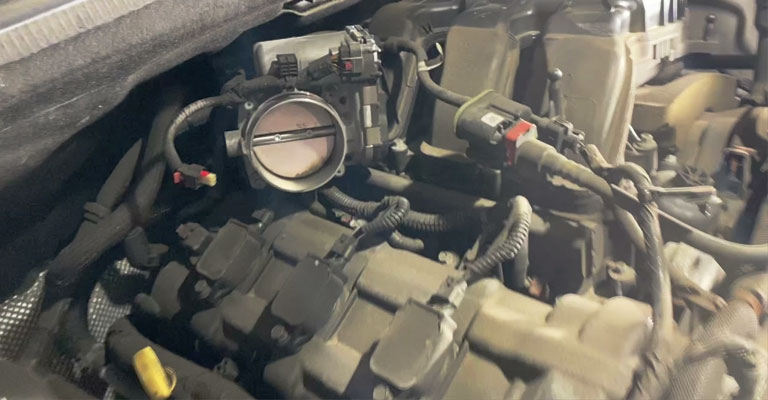 P0305 Code: Cylinder 5 Misfire Detected
An error code P0305 indicates that a misfire has been detected in cylinder 5. The powertrain control module (PCM) has stored the misfire code for that cylinder after detecting enough misfire events.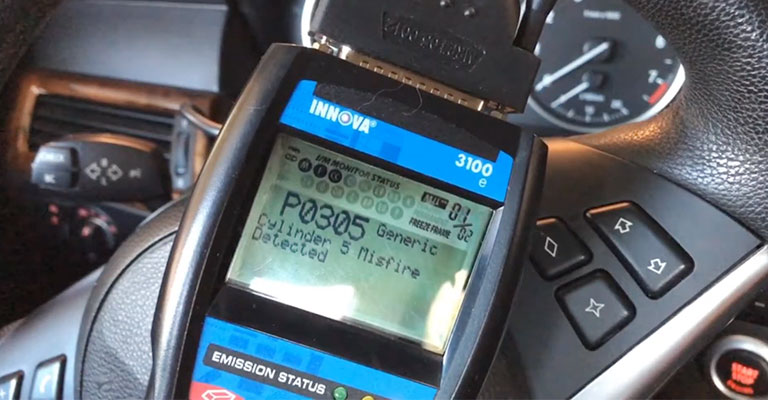 Possible Causes Of The P0305 Code
In most cases, misfires occur when the timing of the ignition is off. For example, the P0305 code indicates a misfire in cylinder #5.
When code P0305 is diagnosed thoroughly, it can be pinpointed exactly what caused it. Although worn spark plugs are the most common cause of a P0305, they aren't the only possible concern.
It is always a good idea to start with spark plugs before moving on to more serious problems because worn-out spark plugs are the most common problem and are cheap and easy to replace.
Several factors can cause misfires, including faulty ignition systems, fuel systems, and internal engine failures. If you haven't had a tune-up for a while, you likely have faulty or worn-out spark plug coil packs.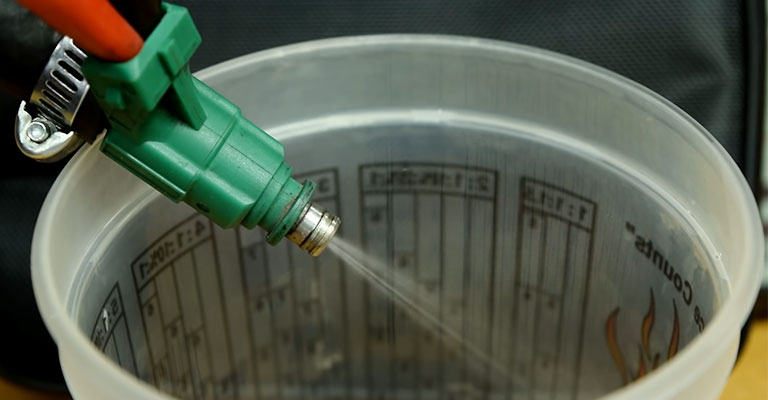 This Honda P0305 error code can be caused by a variety of factors, including:
Mechanical problems with the engine (e.g., leaking valves or damaged lifters)
Fuel that is old or contaminated is of poor quality
Deficiencies in the fuel system (e.g., faulty fuel injectors or damaged injector drivers)
A defective camshaft sensor or crankshaft sensor
Problems with the ignition system (e.g., a worn spark plug or a failed coil pack)
A leak in the valve cover is causing oil to leak into the spark plug holes, shorting cylinder number 5's spark plug firing.
Symptoms Of The P0305 Honda Code
The P0305 code can cause the check engine light to flash. An error code P0305 or misfire in cylinder 5 is typically accompanied by the following symptoms:
P0300, P0301, P0302, P0303, P0304, P0306, P0307, and P0308 are commonly associated with these error codes
It is possible for the Check Engine Light to flash during a misfire event as an indication of catalyst damage.
There will be an indication that the Check Engine Light is illuminated, and that the ECM memory has been set with the error code.
Fuel economy may decline, exhaust smells like fuel, engines idling rough or lack power in some cases
In extreme cases, your car may die at stop signs
There may not be any adverse driving conditions noticed by the driver
An insufficient amount of power during acceleration
When you accelerate, your car stumbles, jerks, or hesitates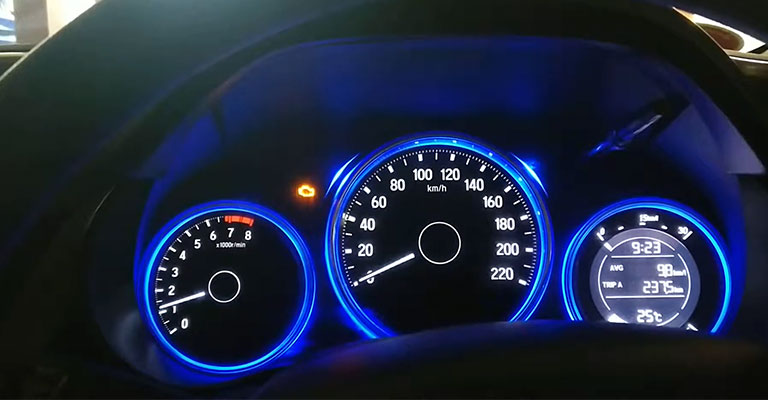 There can be a problem underlying any of the following symptoms, even if you don't notice any of them. There is a wide range of severity in engine misfires, and the worse the misfire, the more noticeable it is.
Diagnosing The P0305 Honda Code
When an engine misfires, it's important to get the fault diagnosed to determine what's causing it. It can be challenging to diagnose code P0305 because so many potential causes exist.
Any number of factors could be behind the problem, from worn spark plugs to costly problems in the engine. There are various causes of misfires, including faulty spark plugs and low engine compression.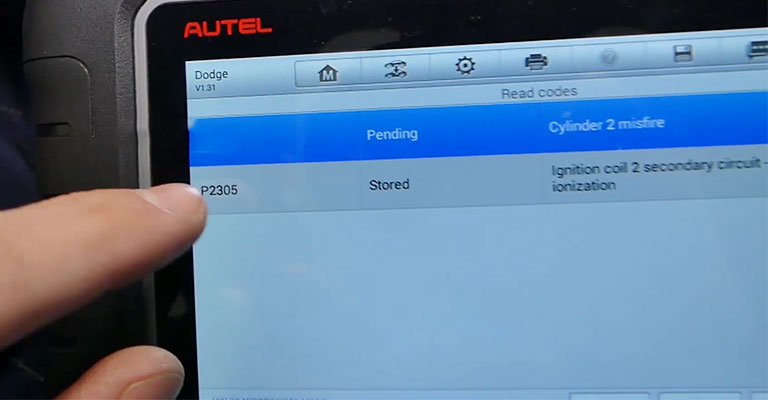 Taking your car into a shop to diagnose it quickly and accurately is the best way to save money because many variables can cause a misfire. Therefore, you should check for technical service bulletins (if you have access) that will help you troubleshoot.
How To Fix P0305 Code?
There isn't really a universal solution for code P0305 due to the wide variety of vehicle models and condition factors. Because of this, addressing the problem isn't easy, especially if you don't have any expertise.
To ensure your repair approach is appropriate, consult the factory repair information if you're confident you can resolve the P0305 code on your own.
You can always turn to your trusted mechanic when you're in doubt. You'll be able to pinpoint the exact cause of the problem and determine the best course of action after speaking with them.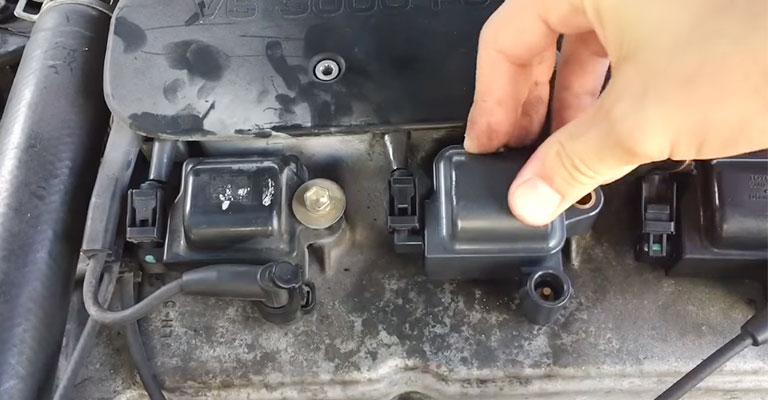 A P0305 code should be checked first by checking the spark plugs. It's worth replacing spark plugs, just to be safe since they are so cheap. The ignition wires and distributor cap or rotor should be checked from there.
Depending on the vehicle's year, newer vehicles may not have a distributor. The timing needs to be checked after that. Make sure all spark plugs and wires are going to the right cylinder after you change spark plugs and wires.
What Is The Cost Of Fixing Code P0305?
There are a number of causes of P0305, including old spark plugs, vacuum leaks, and poor engine compression. However, a proper diagnosis is necessary before an accurate estimate can be given.
In most cases, this will cost you between $75 and $150, depending on the shop's labor rate. Again, this cost is for diagnosis only.
It is a common practice for shops to apply this diagnosis fee to any repairs that need to be performed if you have them do them for you. Your P0305 code can then be repaired by a shop that can give you an accurate estimate of the repairs.
P0305 may require one or more of the following repairs to resolve the underlying problem once it has been properly diagnosed.
Listed prices include parts and labor and are based on national averages. Depending on where you live and what type of vehicle you have, your cost may be different.
The cost of a fuel pressure regulator ranges from $200 to $400
Pumps cost between $1300 and $1700
The cost of a vacuum leak is between $100 and $200
The cost of fuel injectors ranges from $1500 to $1900
$180-$240 for spark plug wires
The cost of ignition coils varies from $230 to $640 (some cars require the removal of the intake manifold).
A spark plug costs between $66 and $250
Is Code P0305 Serious?
There's nothing more serious than a misfiring engine. The combustion chambers and cylinders of your engine produce most of the engine's power. Whenever your engine misfires, something goes wrong with one of its explosions.
P0305 indicates that cylinder number 5 is not contributing to engine power if the crankshaft sensor does not receive an acceleration signal from the crankshaft sensor.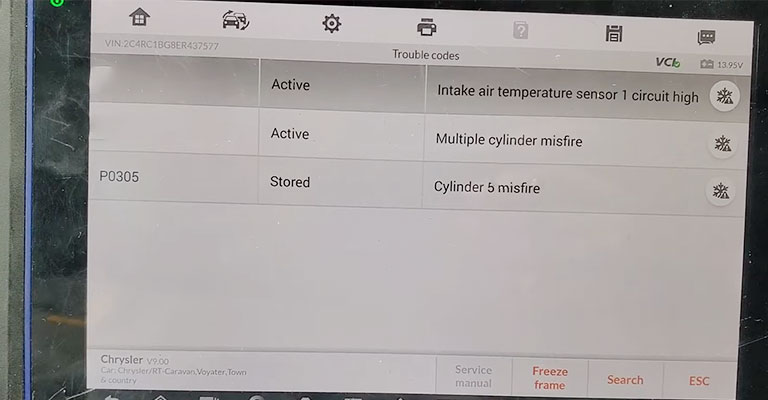 A misfiring cylinder can lead to the excessive rich running of the engine, damaging the catalyst. In addition, misfires will cause the engine to run rough and hesitate when accelerating, resulting in decreased fuel economy and performance.
As your engine deals with errant explosions, it puts a lot of pressure on various components. Therefore, it is necessary to push the piston down to channel the force generated by those explosions when everything is working properly.
It isn't always the case when you have a misfire, but the energy needs to be expended. In addition, more damage and costly repairs can result from the energy trying to escape the combustion chamber.
The Bottom Line
You can see the P0305 code when one of your engine's cylinders misfires, which is part of a string of codes. This code indicates the fifth cylinder, and the last digit tells you the cylinder.
With a comprehensive scan tool, you can find out what's happening with the rest of the sensors. Most home mechanics don't have one, but if you do, it's great. To find out what's wrong with your vehicle and how to fix it, you'll probably need to take it to a mechanic.