Catalytic converters work properly when your car is in good condition. By breaking down combustion pollutants, it reduces pollution in the environment. As a result, they release less toxic gases when they are released from the exhaust.
The code P0420 or P0430 indicates that the catalytic converter is not performing as efficiently as it should be. All those harmful pollutants cannot be broken down in that situation and are still released.
A P0420 plus a P0430 indicates a new catalytic converter is necessary. Catalyst System Efficiency Below Threshold (Bank 1) is the meaning of the P0420 code. This code indicates that Catalyst System Efficiency (Bank 2) is below the threshold (P0430).
The number one cylinder is located on the bank 1 side of the engine. In Bank 2, you will find the opposite side of the engine. P0420 and P0430 both showed up and are both DTCs associated with the left and right catalytic converter banks.
These codes relate to Catalyst system efficiency that is below the threshold. In each case, the code indicates where the problem is located that triggers it.
Several causes of the code P0420 Honda, including the catalyst and O2 sensors before and after the catalyst. A leak at the exhaust manifold or pipes may occur if O2 sensors and catalysts are replaced.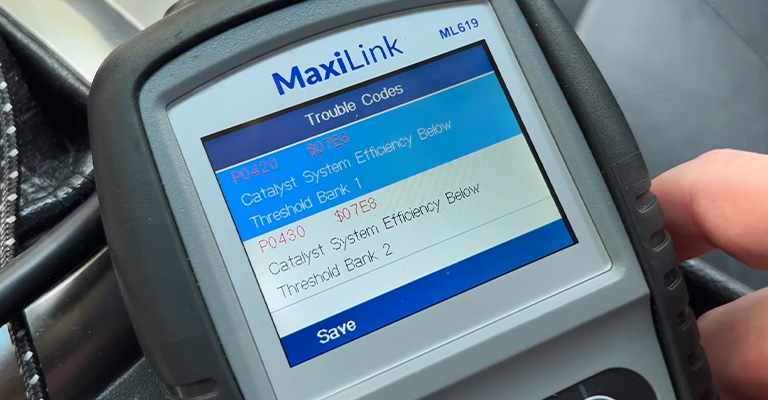 Code P0420 & P0430 and Catalyst System Efficiency Below Threshold Explained
When your car's computer detects an issue with the catalytic converter, the "Catalyst system efficiency below threshold" code is triggered.
What Causes P0420 and P0430?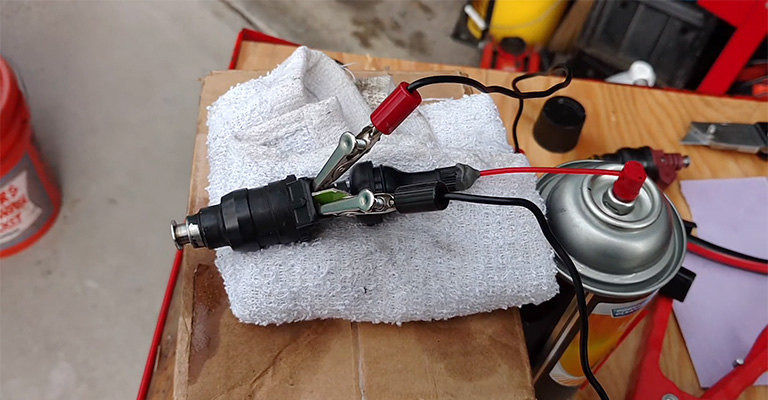 Clogged catalytic converter filters are the most common cause of P0420 and P0430, which require the converter to be replaced. There are also other causes, such as:
When regular maintenance isn't performed, oil, coolant, or air filters get into the exhaust, causing it to overheat.
Components of an engine with mechanical or internal faults
Too much fuel is leaking from the fuel injector
The ignition coil or spark plugs are faulty or failing, or there is a misfire.
Sensor leaks or problems with exhaust, intake, and mass airflow sensors
There is a leak in the catalytic converter
An O2 sensor that is faulty or failing
Several other problems can cause the catalytic converter to fail. The converter can overheat due to engine performance issues, such as a misfire or an inadequate air/fuel ratio.
What Are Common P0420 and P0430 Symptoms?
There is no obstruction or clogging in the converter, so P0420 usually indicates that it has worn out or degraded. However, engine performance can be adversely affected if the latter is true.
The most common symptoms of a clogged catalytic converter are lack of power, rough idling, and stalling. Drive a car with a P0420 trouble code, and you may notice the following symptoms:
Fuel efficiency is poor
Lack of power or rough running engine
There's a light on your dashboard for your check engine
What Causes Catalytic Converters To Fail?
Catalytic converters are the last stops for exhaust gasses produced by engines. In this step, all pollutants are finally cleaned up before exiting the exhaust pipe. In the event of a converter failure, there are three possible causes:
1. Structural Damage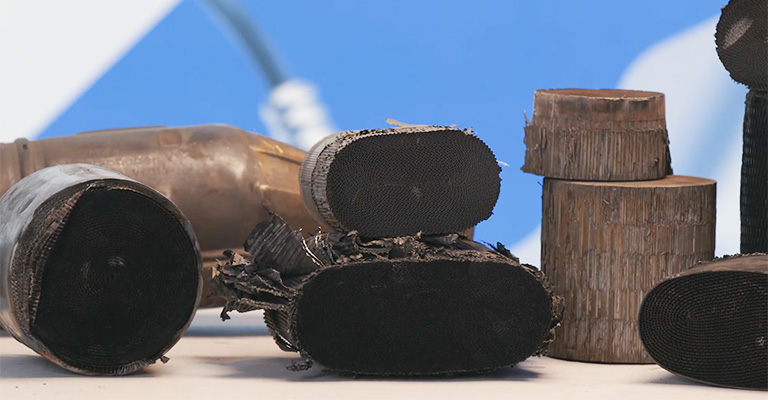 There are many types of structural damage, such as dents caused by road debris striking the housing, stripped oxygen sensor threads, thermal shock to the converter, and metal fatigue at mounting points or welds.
2. Converter Poisoning
As a result of converter poisoning, the substrate is no longer exposed to the exhaust stream due to a coating of foreign material. As well as excessive oil consumption and coolant leaks past intake or head gaskets, improper sealant application is another common contaminant.
3. Overheated, Melted, Or Broken Substrate In The Converter
In most cases, this occurs when any factor affects the engine's air/fuel mixture, resulting in feed gasses affecting the converter. Temperatures in converters can rise significantly even when there is only a slight variation.
How To Fix The P0420 Code?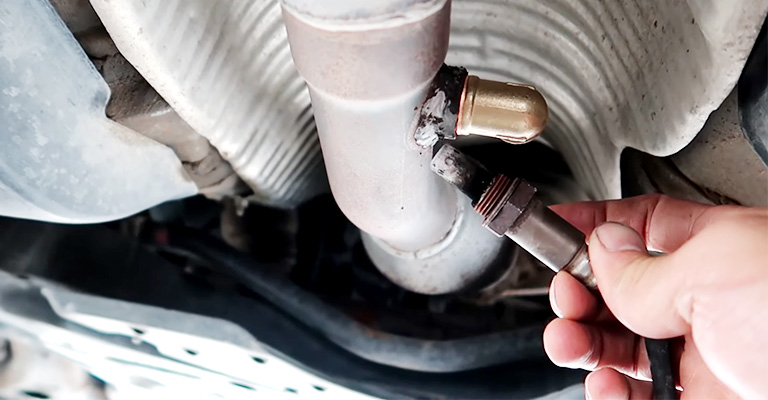 Code P0420 can be stored for multiple reasons. Due to this, there is no "magic bullet" fix for the problem. The code needs to be diagnosed accurately, as outlined above, and the necessary repairs must be performed.
A bolt-on catalyst can be installed on most vehicles if the catalyst needs to be replaced. You must do your homework because you may be able to trigger the code with anything from a bad catalytic converter to a faulty oxygen sensor.
Can You Fix P0420/P0430 Codes Without Replacing The Cat?
Identifying whether these DTCs are valid requires determining whether the converter is truly failing. The number of P0420/P0430 codes that can be corrected without replacing the cat will surprise you!
Identifying what caused the converter to fail is also important if the converter fails. Even though age is a factor, other factors can contribute to premature failure. The new replacement will not last very long if these factors aren't corrected.
Regardless of whether the converter has failed, you need to find out why the ECM sets the code(s). Most catalytic converter fault codes can be corrected with a reflash, and false codes are not uncommon.
You should start by taking the vehicle for a test drive. Could an exhaust restriction caused by a melted or broken substrate cause sluggish response or low power? The converter area sounds rattling to you. Do you hear any noises?
The next step is to check the scan tool. The first step is verifying that the ECM has recorded either P0420 or P0430 DTCs and looking for any other recorded DTCs.
A converter can fail the ECM tests even if it is in good condition if there is a DTC or condition that increases emissions or affects sensor readings. Make sure all other DTCs have been cleared first, and then let the Catalytic Converter monitor run again.
A dissatisfied customer and an expensive return are the only outcomes if you fail to correct the true cause.
Alternate Solution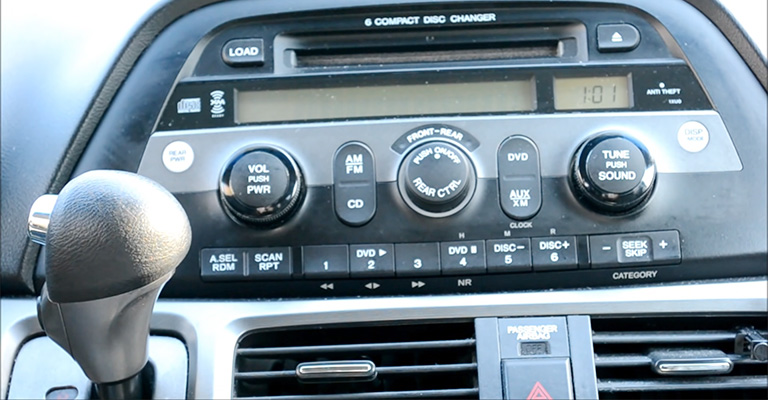 If your catalytic converter fails, you can fix the P0420/P0430 error code with an O2 sensor extender.
The measure of oxygen in the air can be altered by extending the oxygen sensor, thus temporarily resolving the fault code P0420/P0430. There is a good chance that you will fail your emission tests, and if you are caught, you will be fined.
How Serious Are P0420 and P0430 Codes? Can I Drive with Them?
When you discover one of these codes, it's usually too late, and the damage has already been done to your catalytic converter. If it is not replaced, it can get worse, causing weak acceleration if not replaced.
It is triggered by the downstream O2 sensor detecting a limited amount of carbon dioxide, indicating the catalytic converter cannot effectively break down pollutants.
How Much Does It Cost to Fix Codes P0420 or P0430?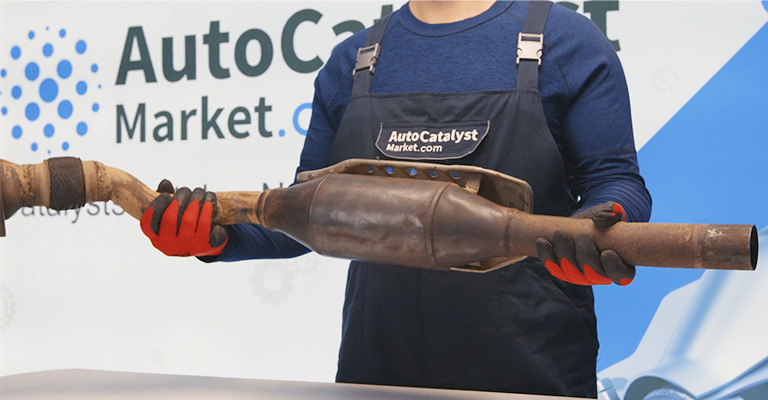 The cost of catalytic converters can range from $110 to upwards of $1,000, depending on your vehicle. Mechanics will charge you extra for labor if you plan to replace it.
The cost of parts and labor can range from $400 to $2,000 if combined. It may only cost you a few dollars to replace a few oxygen sensors.
Can A Bad O2 Sensor Cause A P0420 Code?
The P0420 or P0430 can be caused by an O2 sensor that isn't reading correctly or one that is bad. It is possible, however, that the O2 sensor went bad due to too much fuel coming from a leaky fuel injector.
It is also possible for them to get stuck sometimes. You should replace your O2 sensors simultaneously, even if your catalytic converter needs replacing due to a clogged filter.
Notes On Codes P0420 or P0430
Make sure that you check any other OBD-II codes before replacing your catalytic converter! The catalytic converter cost can be quite high, so you should check any other codes your car has before buying one just to ensure your car doesn't have anything else causing it.
Ensure that your oxygen sensors are working properly. If your catalytic converter is clogged, you should replace them along with it.
Ensure regular maintenance is carried out. Keeping your car properly maintained with regular oil and filter changes will reduce the likelihood that your car will experience issues that trigger P0420 and P0430 trouble codes.
Keep your spark plugs in good shape to avoid misfires, which will cause fuel to enter the catalytic converter and only worsen things. Replace them if it appears they may be causing the problem.
Ensure there are no leaks in the exhaust or intake system, including any past the MAF sensor or any other problems with the intake system or MAF sensor. Check your engine for proper operation.
How Do I Clear The P0420 & P0430 Code?
You can temporarily resolve the P0420 error code with a code reader or scan tool. Your car's primary computer returns the code as soon as it runs its system self-tests. Using a scan tool or code reader will help you remove the code if you can fix the underlying cause of the code.
Final Words
Two diagnostic trouble codes (DTCs) diagnose the catalytic converter's efficiency, P0420, and P0430. These are among the top 10 DTCs that technicians encounter most often. In the case of a catalytic converter, I would wait until all other possibilities have been ruled out before considering replacing this item.
To begin with, I would check to see if the codes return once the codes are cleared. You might be lucky enough not to see them, or they might stay away long enough to pass smog. Driving on the freeway more after clearing the codes will help you take more short trips.
If the codes return later, you'll have plenty of time to determine what needs to be done. Take it to a mechanic instead; they will start by replacing the cats, the most expensive repair.