P1259 is one of the most common Honda error codes. The P1259 code indicates a malfunction of the VTEC system. This is a manufacturer-specific error code, which means it does not apply to all vehicles.
Honda and Acura are the only automobile brands affected. So, what does the P1259 code mean? What are the causes and symptoms of this condition? What can you do to fix it, and how much will it cost? This article will explain everything there is to know about the P1259 Honda code.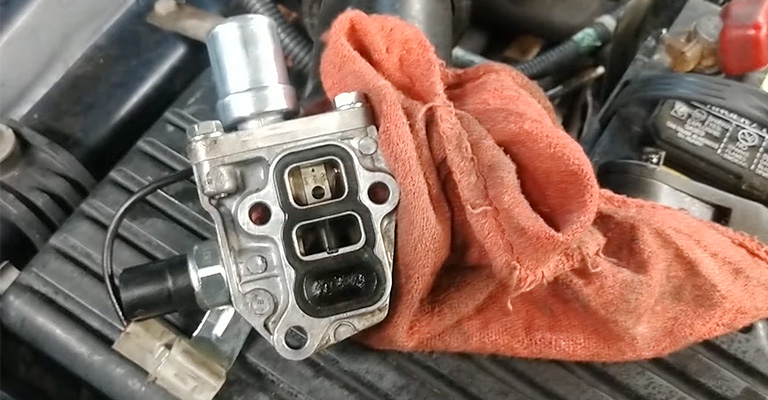 P1259 Honda Code Definition: VTEC System Malfunction
Honda defines OBD II fault code P1259 as "VTEC System Circuit Fault (Bank 1)," a manufacturer-specific code. PCM (Powertrain Control Module) is set when Bank 1 VTEC sensor detects a defect, malfunction, or failure in its electrical control and monitoring system.
VTEC, or Variable Valve Timing & Lift Electronic Control, is Honda's proprietary engine valve lift and duration control system.
What Does Code P1259 Mean?
VTEC mechanism on Bank 1 has a problem or failure, as indicated by an error code, in the electrical control/monitoring system. The cylinder bank containing cylinder number 1 is known as Bank 1 on V-type engines.
Using Honda's VTEC technology, the engine valves are controlled in terms of elevator and duration. To increase the engine's volumetric efficiency, two or three camshaft lobe profiles can be hydraulically changed.
In most cases, when the P1259 code appears below 4000 RPM, there is a problem with the wiring of the VTEC pressure switch or a broken switch. However, codes appearing at 4000 RPM or higher are almost always associated with an oil issue.
Where Is The P1259 Sensor Located?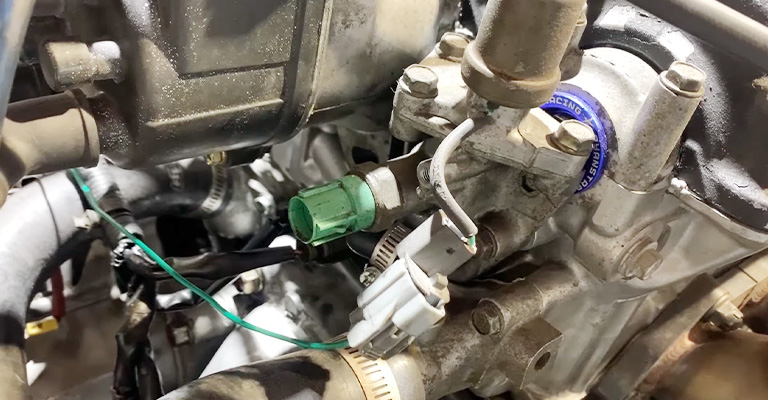 Some Honda vehicles have different locations and appearances for VTEC oil control solenoids. If you need help determining where the solenoid is located, consult the manual for the affected application.
A misdiagnosis can result from incorrectly identifying wires, resulting in unnecessary parts or component replacements.
P1259 Honda Symptoms
There are usually a few symptoms associated with the P1259 code. This DTC code can cause some of the following symptoms.
Driving at a stoplight may cause you to hear whistling.
The engine's top may make knocking or rattling sounds.
During acceleration in VTEC mode, lower ratios are sluggish and hesitant to downshift.
During VTEC mode, the car's power will be reduced, while in non-VTEC mode, the power will be normal.
While the car is running, there will be a check engine light known as the Malfunction Indicator Lamp (MIL).
The VTEC system rarely shows visible indications when examined with an OBD-II scan tool or by moving all of the electrical components involved with it.
Even though P1259 specifically refers to a problem with VTEC systems' control, signal, and monitoring circuits, mechanical malfunctions can also cause this code to appear.
What Are The Causes Of The P1259 Code?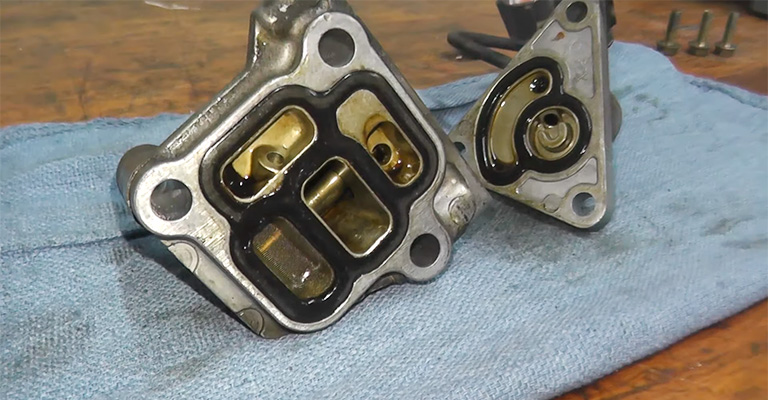 P1259 error codes indicate electrical problems with VTEC controllers. To diagnose this code, it is important to visually examine all connected wiring and connectors. The following are some of the most common causes of code P1259.
The PCM has failed. Before replacing a control module, you need to look for the fault elsewhere since this is an uncommon cause.
Engine oil that is dirty, degraded, or unsuitable
There may be a problem with the engine oil level or pressure
Short circuits or open circuits could result from damaged VTEC solenoid cables or connectors
There is a possibility that the oil pressure switch on the VTEC could be broken
There is a problem with the VTEC solenoid
Diagnosis Of P1259 DTC code
A technician would diagnose a P1259 DTC code by:
Check that all the cylinders in Bank 1 are producing power by running a VTEC Cylinder Balance test.
Check the solenoid's connection for 12 volts when the ignition switch is turned ON (RUN) to confirm it is working properly.
Check the engine's oil pressure to see if there are any problems. If the oil pressure is low or nonexistent, perform additional diagnostics on the car.
Inspect all electrical connections on V-type engines and clean them if everything else appears to be in order.
Listen for hissing noises when the ignition switch is in the ON (RUN) position while checking for shorts in both VTEC Control Solenoid Valve A and B circuits.
Replace the solenoid of the VTEC if everything else checks out fine.
P1259 Honda Fix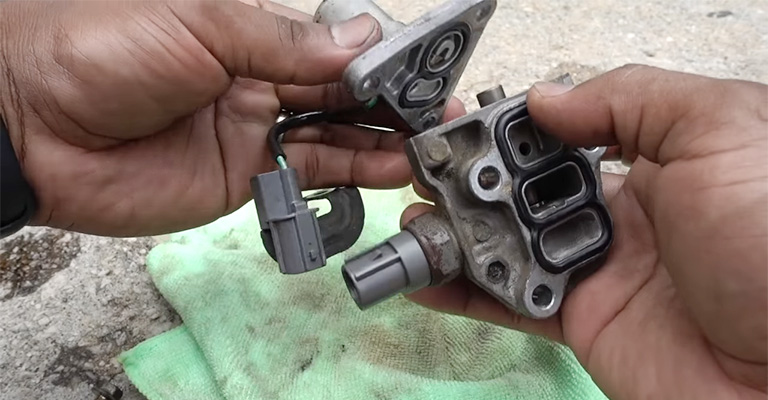 To fix the error code, follow these steps.
Check the wires, connectors, and other components of the solenoid electrical circuit of the VTEC system.
Make the necessary repairs and adjustments whenever you see wear and tear or friction damage.
Next, check the VTEC oil pressure switch, which is located just above the oil filter.
If the oil pressure switch is damaged, replace it with a genuine Honda oil pressure switch.
Error code P1259 or VTEC system failure is usually caused by low oil pressure.
Therefore, if it is time for your oil to be serviced, check it.
Check the oil and filter and change them if necessary.
Make sure the codes are cleared before trying them.
If any defects are found during these examinations, replace the components.
Common Mistakes That Happen While Diagnosing The Code
When diagnosing P1259 codes, these mistakes can occur. Diagnose the problem by identifying some visible symptoms so that the cause of the problem can be found and resolved.
A VTEC test for Bank 1 to determine where the issue is located often confuses this trouble code with Bank 2 or Bank 3.
Is It Possible To Drive With A P1259 Code?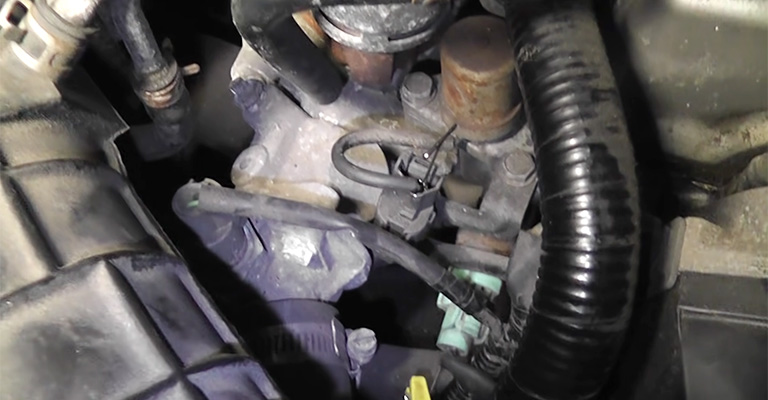 The car can still be driven with the code, but you should check the engine oil to ensure it isn't low.
How Serious Is The P1259 Code?
Your car will not suffer major problems if you have a P1259 code. However, it is important to note that the code, even after a long period, can cause considerable damage to other essential components if it is not fixed.
How Much Does It Cost To Fix The P1259 Code?
Depending on the type of repair you need, you may have to pay a repair fee for the P1259 code. In addition to the solenoid, diagnostics, and labor cost $100-$150 when replacing the VTEC solenoid.
The repair price may vary based on the ability of the automotive service professional to perform the repair effectively. Many factors will affect the exact price of this type of job if you plan on using a mechanic or local garage.
For example, during the work, if they need to get parts from somewhere else, any other issues arise.
Notes:
According to reliable sources, code P1259 indicates an electrical problem in the VTEC control system. To diagnose this code, all wiring and connectors must be visually inspected.
It's usually caused by a switch failure on the VTEC solenoid assembly that causes the 1259 code to appear. In the gasket, you can check for blockages on the screen. There is a different code set for oil control valve failure on these, which is not as common. Inline trans filters won't set the code.
It would be necessary to check for a circuit failure if you clear the code and it resets right away. In the VTC assembly, either the switch or solenoid is open, or the wiring is incorrect. There may be an oil pressure issue or solenoid performance failure if the code sets after the VTC solenoid attempts to open.
Final Words
The P1259 code occurs when the VTEC solenoid malfunctions. Check for leaks in your car's system if your engine oil isn't within normal parameters.
Checking worn-out, damaged, or otherwise compromised wires, connectors, and other electrical components might be necessary. This issue can be resolved by replacing these components. Diagnostics should be performed correctly to avoid future problems with this code.