A car oil leak will ruin your driveway and leave you with a mess. A damaged oil pan is one component that could cause an oil leak, but the valve cover gasket is one place where oil can leak.
An oil leak is most likely caused by the valve cover gasket – and if left unchecked, it can lead to catastrophic engine damage, resulting in your car running out of oil.
Multiple sources can cause this type of leak, varying in severity. This kind of leak occurs when warm engine oil escapes from an engine's block and cylinder heads, coating the engine's exterior.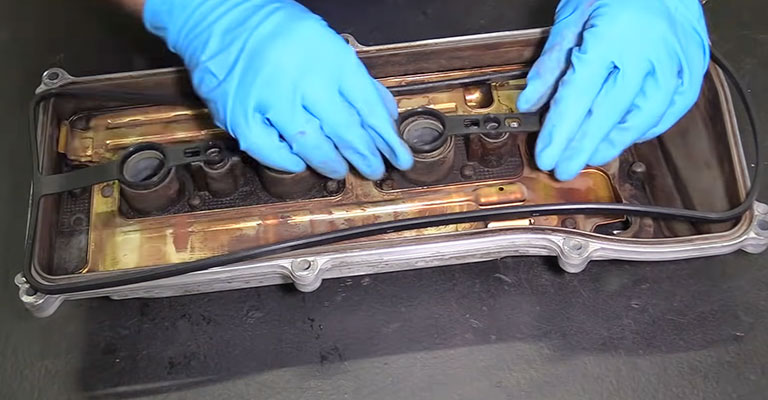 Leaking Valve Cover Gasket Symptoms
The gasket is the hard-working soldier when it comes to sealing an engine. However, it rarely receives recognition for its effort despite taking a tremendous amount of abuse.
Valve cover gaskets are crucial for protecting the cylinder head hardware and preventing oil leaks from your engine.
Gaskets on valve covers are well protected from the top and bottom, but they are very fragile from the side.
A few common symptoms can indicate valve cover gasket problems. If you see any of these warning signs, call a mechanic for a valve cover gasket replacement as soon as possible.
1. Misfiring And Rough Running Of The Engine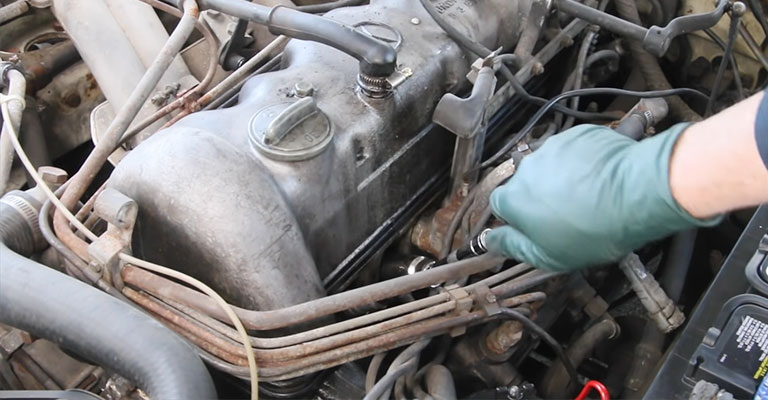 Oil can leak from a valve cover gasket and eventually seep into the spark plug well and spark plug tubes when it leaks through a valve cover gasket. As a result, the engine may misfire or perform poorly.
In addition, it can cause a fire under your hood if you do not make the repairs. Oil contamination can saturate an insulator and electrode of a spark plug over a long period of time and with sufficient leakage.
Consequently, spark plug replacement may be required. In addition, a leaking valve cover gasket can cause an engine to leak over and over again if not replaced with a new one.
2. Low Engine Oil
The oil pan leaks oil as it leaks out of the valve cover gasket. As a result, it can cause your dashboard to display the Engine Oil Light if it occurs frequently.
In low engine oil, internal engine components are less likely to be adequately lubricated. As a result, the motor can become overheated and suffer severe damage.
Never delay repair or assume the Engine Oil Light will go away on its own if you notice it is on. Diagnosis and repair of the oil leak by a qualified mechanic.
3. There Is Oil Leaking From The Valve Cover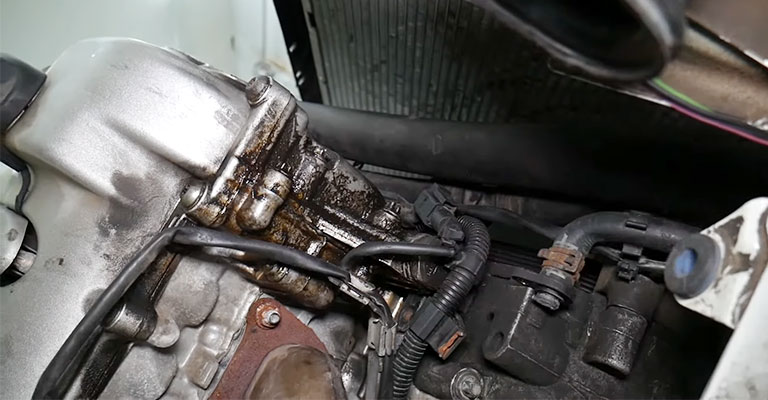 It is common for the technician to inspect the valve cover for leaks caused by the valve cover gasket during an oil change. A dirty valve cover or cylinder head is one of the quickest signs of this problem.
Oil cake will appear on the valve cover or cylinder head when it collects dirt and debris under the hood. The valve cover gasket is likely to be faulty if the oil is changed or the valve cover is dirty under the hood.
4. There Is Visible Oil On The External Surfaces Of The Engine
An oily residue coating an engine's cylinder head is the easiest way to identify a leaking valve cover gasket. An engine block can become contaminated by such a leak if it becomes severe enough.
It is not only difficult to detect additional leaks but also very hard to create a clean-up operation. A valve cover gasket replacement must be performed prior to thorough engine cleaning in order to resolve this oil contamination.
A faulty oil pan gasket may also be responsible for oil that makes it to the undercarriage of a vehicle.
5. The Smell Of Burning Oil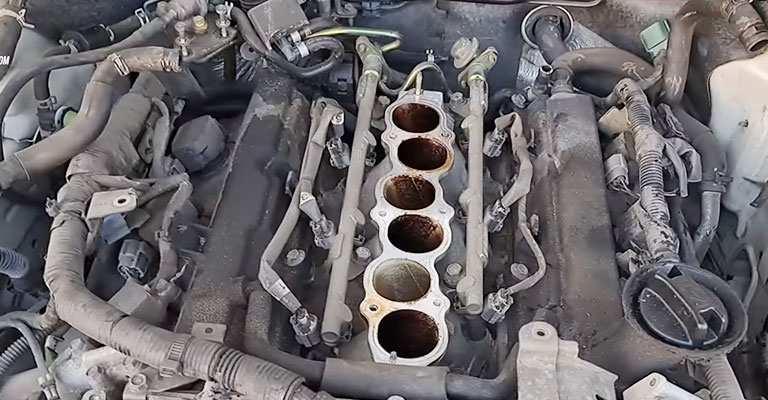 A cracked valve cover gasket, or a pinched gasket, can let compressed oil escape beneath the cover. It drips oil on the cylinder head, fuel intake, or exhaust pipes when it happens while the engine is running.
This is all hot stuff that burns oil and produces an odor that's easy to recognize. You should see a professional mechanic if you smell burning oil so they can diagnose it and fix it.
Valve Cover Gasket Failure: What Can Cause It?
There are several factors that may lead to the depletion of the structural integrity of a valve cover gasket over time. However, it is generally maintenance-related in nature for the majority of them.
Valve Cover Bolts That Are Overtightened Or Under Tightened
If the valve cover bolts are not properly torqued at the installation, previously replaced valve cover gaskets often leak.
Incorrect gasket seating or flattened gasket surfaces may result from overtightening these bolts. Alternatively, under-tightened bolts often fail to form a suitable seal between metallic surfaces due to their under-tightening.
Overheating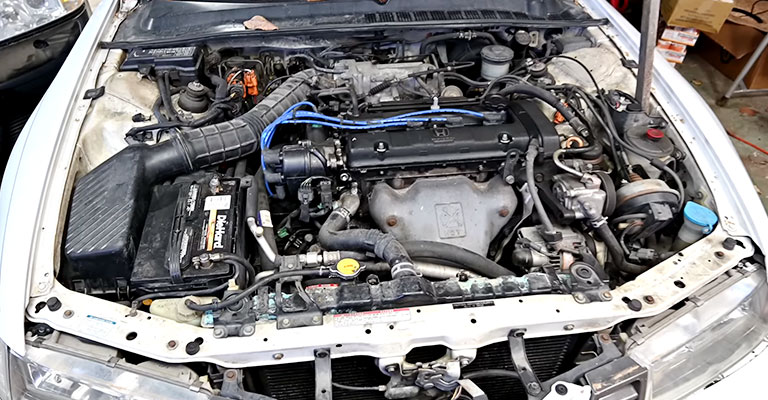 The overheating of the valve cover gasket is another common cause of failure. There is a predetermined temperature at which all engines are supposed to operate. In the case of overheating, this predetermined value can be exceeded, causing heat stress on the gaskets, and increasing the chance of cracking or blowout.
As well as damaging the valve cover gaskets, overheating can also compromise other seals that are vital to the engine, such as the head gasket. As a result, a severely overheated engine can have multiple faulty gaskets, resulting in numerous failures.
A Lack Of Oil Changes
Frequently serviced engines are more likely to fail prematurely than engines that are not serviced frequently. This is because regularly changed engine oil contains additives that prevent gasket deterioration by containing several anti-corrosion agents.
A valve cover gasket's accelerated wear and aging results from these additives breaking down over time. Long-term neglect of routine maintenance often results in this condition.
Cost Of Replacing Valve Cover Gaskets
When the gasket is exposed to dirt, debris, heat, and other elements for an extended period, it becomes brittle and cracks.
It can cause cosmetic problems, such as oil leaking or drivability, and engine performance problems if the gasket loses its integrity.
Bad valve cover gaskets can cause complete engine failure if not replaced in time by an ASE-certified mechanic.
A professional should be tasked with replacing the valve cover gasket. A valve cover gasket replacement will cost you between $250 and $350 if you take your car to a repair shop.
Can I Drive With A Leaky Valve Cover Gasket?
You can keep driving your car for a while if there is only a little oil leaking, and it's not leaking onto hot parts like the exhaust manifold.
It's not encouraged to drive with any oil leak, but it's okay if you don't have another way to get around. For example, oil can sometimes leak out of your valve cover gasket, dripping over your scorching exhaust manifold.
Do You Have To Stop Driving If Your Valve Cover Leaks?
If your car leaks oil, it's usually best not to use your car if you do not have to. You don't have to worry about driving with oil leaks until your oil level drops if you're just going inside the city. However, you shouldn't drive your car if you have a significant oil leak.
How Serious Is a Leaky Valve Cover Gasket?
It's not usually considered extremely serious if a valve cover gasket leaks. It's especially true when the leak is minor and doesn't severely damage the engine's exterior.
An oil leak from a valve cover gasket is usually only considered severe when it gets bad enough to cause significant damage.
The presence of a leaky valve cover gasket that causes a misfire condition should also be taken into consideration. When oil gets into the plug's well, runoff from a leak can contaminate a spark plug's insulator and electrode.
Whatever the case, replacing a leaking valve cover gasket within a reasonable period is considered good practice. This type of leak will only worsen over time, eventually reaching a level of severity similar to the one described above.
It is possible to minimize the likelihood of drivability-related symptoms by being proactive with such repairs.
What Is The Expected Lifespan Of A Gasket?
Several factors determine how long an engine's valve cover gasket will last. Among these factors are the engine's make, its regular maintenance schedule, and the driver's habits.
Various OEM gaskets are naturally better performing than others, which allows them to last longer. Moreover, well-maintained valve cover gaskets are usually more durable than those from neglected engines.
Furthermore, when a vehicle is hardly driven, its gaskets are usually dry and brittle, causing premature failure.
In general, valve cover gaskets usually last from 40,000 to 60,000 miles without requiring maintenance. However, these types of gaskets can sometimes last significantly longer in some cases.
The Bottom Line
There are a number of symptoms that can be caused by a bad valve cover gasket, all of which are easily recognizable. In addition, this type of problem is relatively common among different engines, regardless of the model.
No matter whether the gasket on your valve cover fails, you can continue to drive. The most important thing is to keep any oil leaks to a minimum and to avoid hitting any hot engine components with oil.