The letter "B" is the most common symbol used to show that your vehicle is due for an oil change and a mechanical inspection. When you see the letter "B" on your dashboard, it means that it's time to take your car in for servicing.
Honda B1 service codes tend to appear on Honda cars, SUVs, and trucks, leaving many people wondering, "What is the Honda B1 service code?"
"B" indicates that your vehicle needs an oil change and a mechanical inspection, whereas "1" signifies that your tires need to be rotated.
Learn more about the Honda B1 service and when to schedule your Honda B1 service with a local Honda service center to keep your car running smoothly.
Honda B1 Service and Honda Maintenance Minder System
In the Honda Maintenance Minder System, the Honda B1 service reminder is included. In addition, the system replaces the recommended maintenance schedules innovatively. This eliminates the need to estimate when your Honda needs to be serviced.
Maintenance Minder is a computer that uses algorithms. The system warns drivers that certain parts of their Honda are due for maintenance soon. It is important to get your ride serviced before any problems arise as a result of these alerts.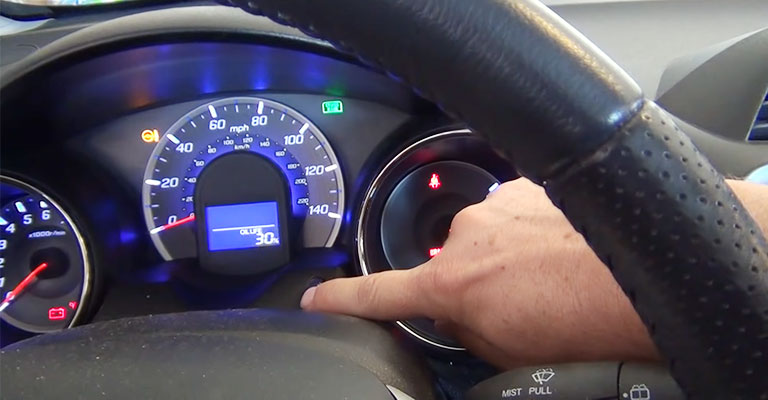 Tracking engine oil life is the primary function of the Honda Maintenance Minder. The engine temperature and other important engine operating conditions are also monitored. Besides monitoring ambient temperature and speed, it also tracks vehicle usage.
Service Due Soon B1 – The Honda B1 Service Message
Changing the engine oil is the only thing you need to do if you only see the main code "A" on your dashboard.
When the Honda maintenance code B1 appears, it's a different story. You are reminded to do the following by the "B" code: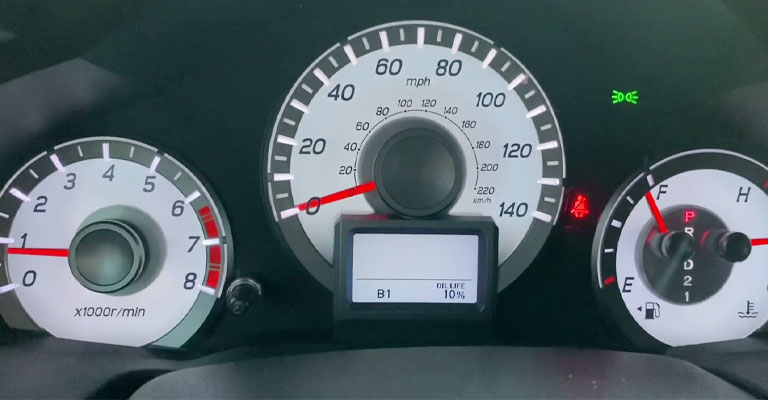 Make sure your brakes are working, and the fluid level in your ride is adequate
Make sure the parking brake adjustment on your Honda is correct
Make sure your front and rear brakes are in good working order
Make sure your oil filter is changed
Make sure your engine oil is changed
The number "1" indicates that you need to rotate your tires. What should you do if you see the Honda Civic B1 service code on your dashboard?
It means you must replace your Civics' engine oil and oil filter. In addition, the other mechanical inspections listed must also be performed, as well as the rotation of your tires.
The Best Time To Service Your Honda For The B1 Code
Maintenance Minder provides you with notifications when it is time for Honda service or B1 requirements. Changing your oil and rotating your tires every 5,000 to 7,500 miles or every six months is recommended.
During the same period, you should also have a basic mechanical inspection performed. A service center should be contacted as soon as the Honda B1 code appears on your dashboard.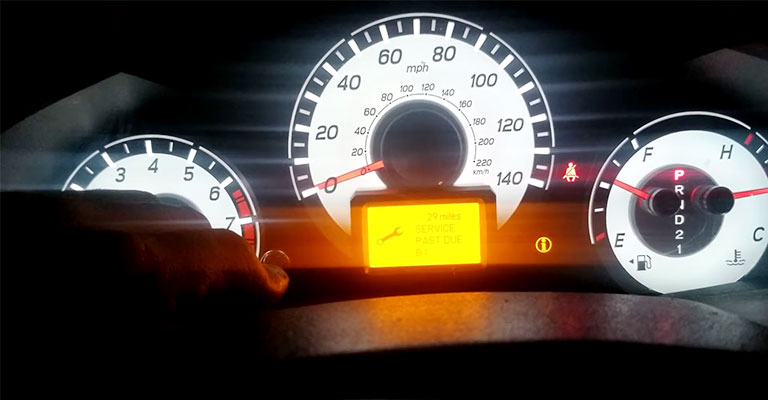 It is Honda's goal to ensure that you enjoy a safe ride and that you will return to the road promptly after any repair.
How Does The Honda B1 Service Work?
Despite Honda's commitment to providing dependable performance, routine maintenance is crucial to keeping your vehicle running efficiently and safely on the road.
Designed to alert you when specific maintenance tasks and services are due, the Honda Maintenance Minder notifies you when these tasks need to be completed.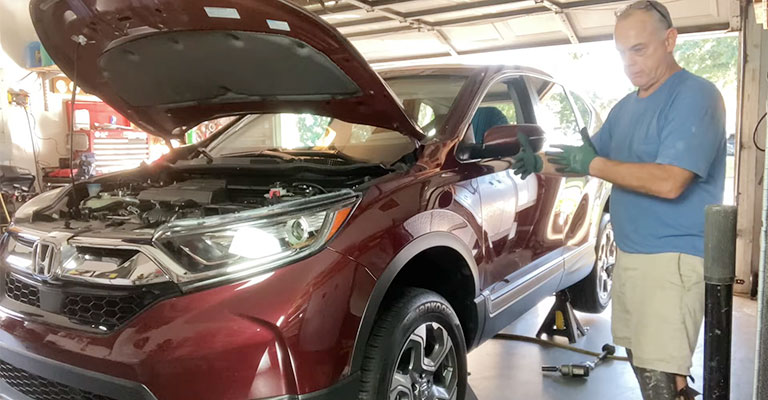 Fluid levels and conditions (brake fluid, transmission fluid, coolant, etc.) are checked.
Connections and lines of the fuel system are inspected
An exhaust system inspection is required
Vehicle stability assist and antilock braking systems are inspected (including the brake hoses and lines).
Driveshaft boots are inspected
Suspension components are inspected
A check of the steering gearbox and boots, as well as the tie rod ends
Adjustment of parking brakes
Brake pad and rotor inspections
What Is The Importance Of Tire Rotation?
It is recommended that tires be rotated every 5,000 to 7,500 miles. Tire rotation needs are adjusted by the Maintenance Minder according to the oil life. As a result, if the oil life indicator indicates 6,500 miles, the tire rotation schedule will be moved up accordingly.
Take a look at what happens if you bring your Honda for servicing soon after you notice the B1 alert. Regardless of how many miles remain before your next tire rotation, it's better to do it now than later.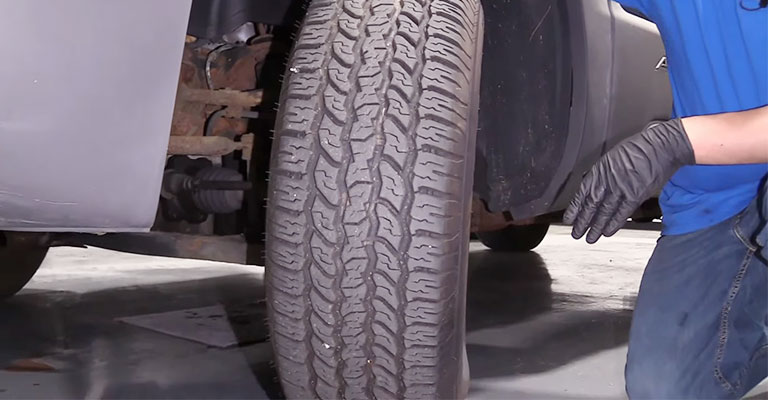 First, you don't have to take your Honda back to the shop every 1,000 miles. Additionally, you won't forget that there are only 1,000 miles left. Getting tire rotations done in advance is much better than delaying them.
What Is The Importance Of Routine Tire Rotation?
Your Honda will handle more smoothly if the wear on all four tires is even. Your tread must wear evenly for your safety. The uneven wear of your tires can make it harder for you to control your car when it's wet.
Rotating your tires also improves the fuel economy of your Honda. To do so ensures that your tires are not overinflated or underinflated.
It is estimated that 1.25 billion gallons of gasoline are wasted yearly due to underinflated tires. Additionally, driving on them can cause tread separation and blowouts due to lack of pressure.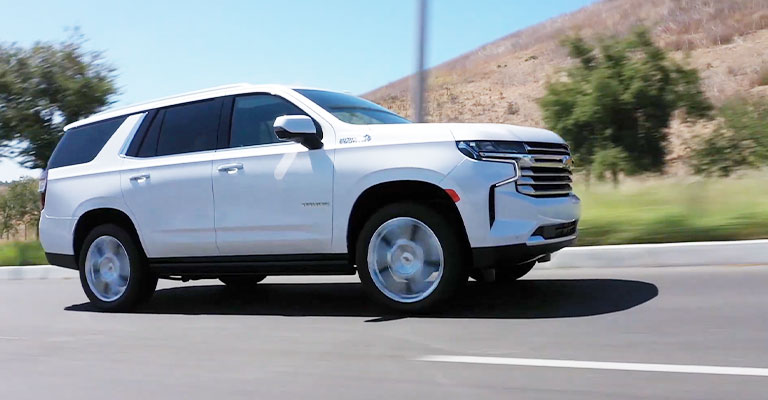 On the other hand, overinflation can cause the tire to lose traction. When driving on wet roads, this not only shortens tire life but also makes them more dangerous.
Are You Delaying Your Oil Change? Here's Why You Should Not.
Approximately 30 million motorists are rescued by AAA during a car breakdown every year. A faulty engine is one of the most common causes of this problem. Your Honda can suffer from this problem if you fail to replace the engine oil regularly. In what way?
In the first place, dirty oil no longer lubricates engine parts effectively. When the engine's many parts are not properly lubricated, friction will occur. As a result of this friction, excessive heat will build up inside the engine.
Furthermore, dirty oil circulates sludge and dirt throughout the engine. As a result, contaminants can get stuck in engine parts and prevent them from moving freely. Even the tiniest contamination will prevent gear from moving correctly if it gets lodged in it.
The third reason is that dirty oil increases the fuel consumption of your Honda. Because of its filth, engine parts have a hard time moving. As a result, the engine parts consume more fuel to compensate.
Oil and oil filter changes should be performed as soon as possible to prevent engine breakdowns. You may even shorten the life of your ride's engine if you ignore what your Honda oil life indicator warns you. A quick and affordable tune-up could prevent this costly problem.
The Bottom Line
The Honda B1 service message is explained in plain English. Your oil needs to be changed, your oil filter needs to be replaced, and your tires need to be rotated.
Depending on the model equipment, such as transmission type or towing package, Honda develops specific maintenance schedules for each vehicle. The engine can suffer serious damage if you ignore this alert.