Active Noise Cancellation (ANC) is a technology that is becoming increasingly popular in modern vehicles, including Honda models.
This innovative technology uses advanced algorithms and microphones to actively cancel out unwanted noise inside the vehicle's cabin, creating a quieter and more comfortable driving experience.
In this article, we will provide an in-depth explanation of what Active Noise Cancellation (ANC) is, how it works, and the benefits it offers to Honda drivers.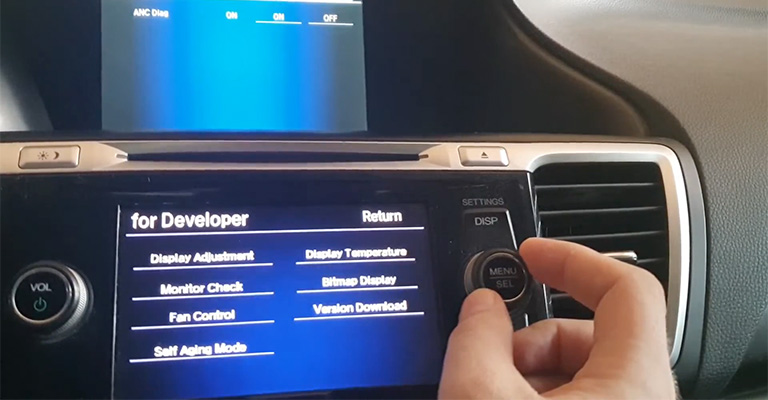 Features of Active Noise Cancellation (ANC) Systems:
The ANC system eliminates both exhaust and VCM cylinder deactivation noise.
The ANC controller uses a front-mounted microphone and a rear tray microphone to detect "booming" sounds in the cabin associated with cylinder deactivation.
Through the audio system's speakers, it emits a mirror "anti-noise" signal, which cancels these booming sounds and makes the cabin quieter.
Even when the audio system is turned off, ANC continues to function.
Honda Noise-Cancelling System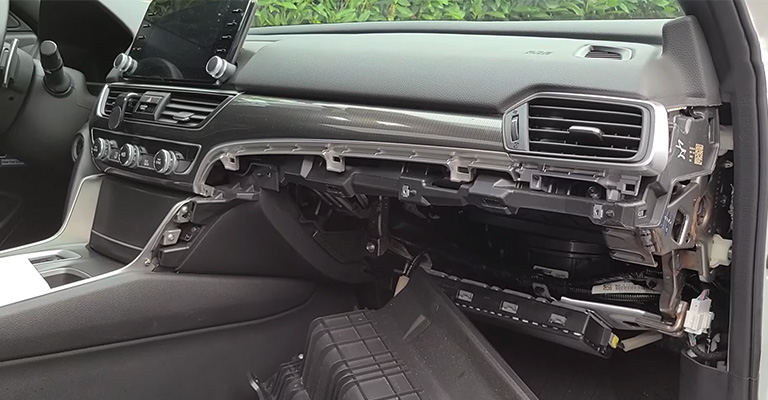 As Honda claims, "Active Noise Cancellation (ANC) reduces low-frequency noise in the interior while the car is running, regardless of whether the audio system is on or off.
It is equipped with two microphones in the cabin area. Mics capture low-end drivetrain frequencies entering the cabin and transmit them to the Active Noise Cancellation system.
The unit then creates an audio signal that is reverse phase timed, which is sent to an amplifier that drives the speakers."
Essentially, the out-of-phase noise cancels out the in-phase noise created by the engines and roads. Sometimes we prefer the sounds our vehicles make, like the roar of a big V8 or the sound of a turbo spinning.
To avoid unpleasant sounds, automakers have developed technology to cancel out unwanted noises. In active noise cancellation, sounds in the form of wind, tires, and road noise are removed by producing specific sound frequencies.
As long as you don't allow it to interfere with your hearing, active noise cancellation is completely safe, as it won't interfere with things you need to hear, such as sirens and car horns.
Furthermore, the noises made by happy people will not be canceled out. This article examines active noise cancellation in greater detail.
Noise-Making Systems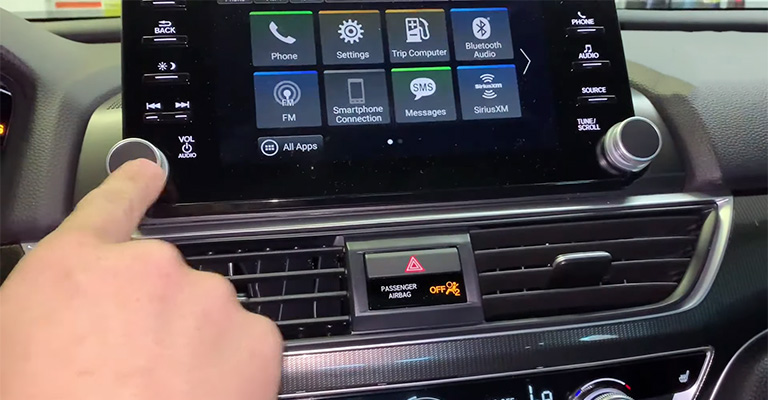 Additionally, some car manufacturers install an engine noise enhancement system in which loud engine noises are played through the stereo while the engine revs up. Even though many gearheads might appreciate this feature, it can negatively impact aftermarket stereos.
How Does Active Noise Cancellation Work?
An active noise cancellation system helps reduce unwanted background noise in a vehicle. It is most common for systems to monitor sound levels and frequencies using microphones.
A processor produces a distinct signal by inverting that information phase. Afterward, the car's speakers play this distinct sound, which partially or altogether cancels out existing sounds.
According to scientific principles, the resulting sound would be either inaudible or barely audible.
Whether the speaker system is on or off, active noise cancellation systems reduce background noise.
In particular, they help cancel or reduce the sounds produced by engines, tires, wind, and roads. Although this device blocks out loud outside sounds like sirens and car horns, it does not affect the driver's ability to hear those sounds from outside.
How ANC Reacts With An Aftermarket Sub?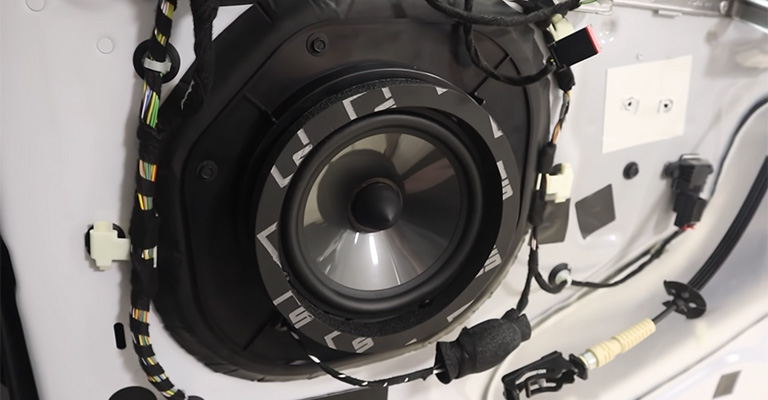 This is what the aftermarket audio crowd has to deal with. These systems interpret the subwoofer's output as engine/road noise and cancel it out according to the ANC settings.
Thus, the system emits an out-of-phase bass signal to prevent the sub's output. As soon as the ANC detects that it won't receive any bass, it stops playing the out-of-phase call, which makes the sub audible again. The ANC will kick in again once it has been triggered. On and on.
Identifying ANC In Your Vehicle
You can find out what your vehicle offers and how it works online. In the specification sheet, manufacturers usually highlight all the high-tech features they have built into their products, like ANC or similar.
Another Way To Identify ANC
Consider installing a subwoofer in your vehicle that plays horrible bass-like sounds while you drive and listen to music.
Then, if you park the car and continue playing music, you can turn off the engine or even open the door, and if the subwoofer plays as it should, you have an ANC issue to solve.
Disabling The ANC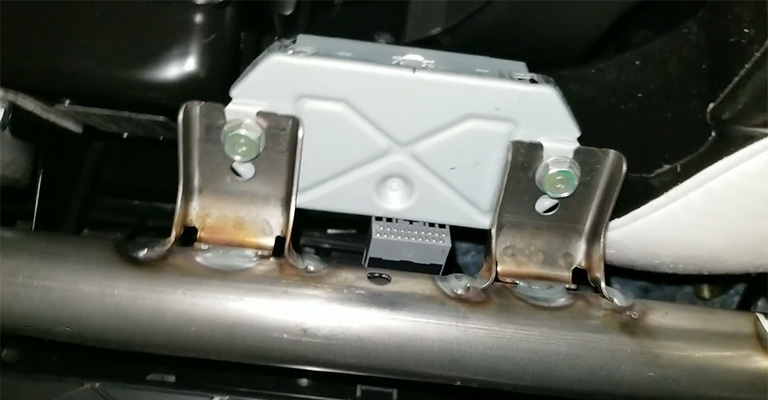 As soon as the ANC is disabled in your vehicle, you will begin to hear the engine and road noises more clearly inside. It should be possible to solve this problem by adding sound-deadening mats wherever possible.
Dealership: Ask your dealership whether they'll disable the ANC on your vehicle, either by programming or disconnecting the proper wires. If they do it, you can expect to pay a fee.
Internet search: Someone is likely to have disabled the ANC in a vehicle like yours at some point and posted a video or comment online showing how they did it. Make use of Google – it's your friend.
Which Vehicles Come with Active Noise Cancellation?
Previously, luxury and premium vehicles were the only vehicles that offered active noise cancellation. There are cars with the technology, including the Honda Accord and Cadillac Escalade.
Luxury brands still have a greater prevalence of noise cancellation. Sometimes, a defining factor of a brand is its interiors alone.
It is an excellent example of this when Buick is mentioned. The Detroit automaker's entire model line comes with active noise cancellation, which is now a hallmark of Buick vehicles despite being on the line between mainstream and luxury.
How is Active Noise Cancellation Different from Sound Insulation?
An insulation material is a material used to prevent sound from entering a vehicle, hence the name.
The materials used by carmakers vary, but most of them install sound insulation between interior and exterior panels. Additionally, some vehicles use double-paned glass or thicker glass to further isolate them from unwanted noises.
In contrast to active noise cancellation, which cancels unwanted sounds by matching them with other sounds, physical sound insulation muffles all sound equally.
Is Noise Canceling In Cars Safe?
If active noise canceling in cars wasn't safe, they wouldn't be installed in cars, so the short answer is no.
Cars with active noise canceling technology can only cancel out white noise, such as road noise and engine noise.
This type of sound can't be canceled out because horns and emergency vehicle sirens constantly change, and it's not a steady white noise.
With ANC technology, you can drive more safely because you will be able to hear sporadic sounds like police sirens and ambulances easily now that you are free of your white noise.
Final Words
So far, active noise cancellation in cars has received very positive feedback. Having a much quieter ride while still getting to hear the most crucial sounds around them is very appealing to many people.
When driving, everyone prefers not to have everything completely turned off since that can seem unsafe. People can hear essential sounds through active noise cancellation because it filters out some of the non-important sounds.
A feature like this will likely be offered in many different cars as technology becomes cheaper. It's perfectly okay if you don't wait and install it on an older model instead.
There has been a long-standing discussion about the various noise problems caused by roads. Perhaps this is the most effective strategy.