Honda is a global automotive brand that has been producing quality vehicles for over 70 years.
With a reputation for reliability and innovation, Honda has established itself as a leading player in the automotive industry.
However, many people may wonder where Honda vehicles are actually made. In this article, we'll take a closer look at the manufacturing locations of Honda vehicles worldwide, giving you a better understanding of where your Honda was likely produced.
The Japanese automaker has more cars in the American-Made Index Top 10 than any other manufacturer.
Honda, therefore, maintains a significant U.S. presence, with American factories supplying many Honda models with parts.
Accords and CR-Vs are made where, and where are Civics manufactured? Discover your Honda's origin by reading below!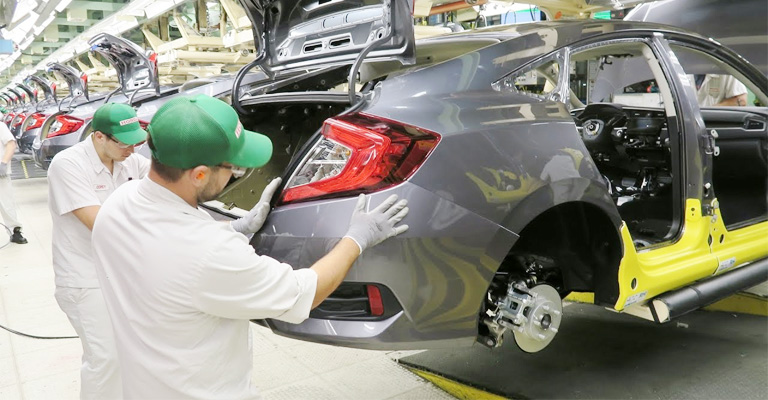 From Japan to America: The Global Production of Honda Vehicles
A Honda vehicle is made in a modern manufacturing facility located in Japan, Mexico, and the United States.
Even though Honda was founded in 1949 in Hamamatsu, Shizuoka, Japan, North American production has become increasingly important for Honda vehicles sold in the USA.
Honda expanded its U.S. manufacturing with a new plant in 2016, bringing the number of plants to 12.
Honda produces plenty of model parts in the United States, primarily in the Midwestern and Southern regions. It is a major source of model parts in the world.
Honda Manufacturing Plants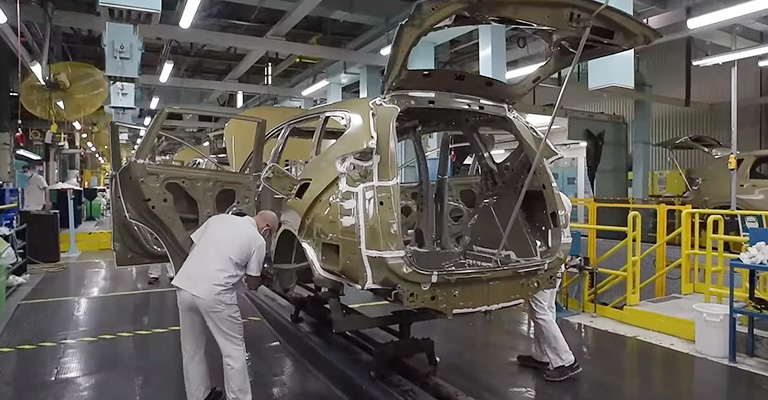 Several Honda models are on the road, produced only a few states away from Arizona. Even though Honda's biggest presence is in Ohio and the Carolinas, this massive brand has manufacturing plants in several states to meet demand.
Following are the cities with the largest manufacturing plants in the United States:
Timmonsville, South Carolina
Swepsonville, North Carolina
Greensboro, North Carolina
Lincoln, Alabama
Greensburg, Indiana
Marysville, Ohio
East Liberty, Ohio
As well as this, Honda sources parts and components within the United States. Parts for OEM Honda cars are manufactured in the following cities:
Anna, Ohio
Russells Point, Ohio
Tallapoosa, Georgia
Burlington, North Carolina
Honda In America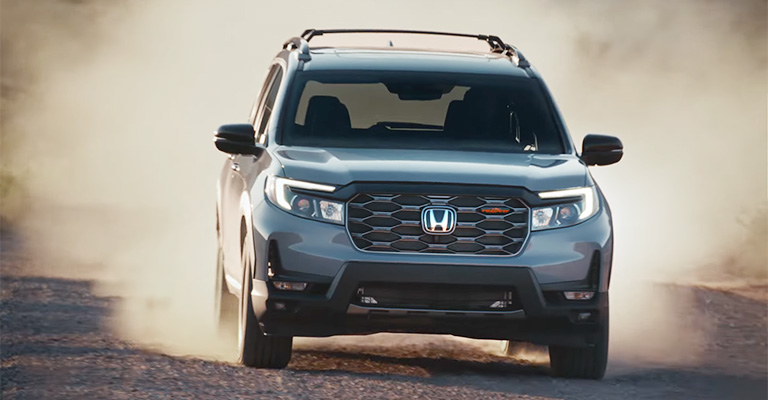 Approximately 5 million products are manufactured each year at Honda's American factories.
The manufacturing facilities produce Honda and Acura vehicles, their engines, transmissions and components, aircraft and aircraft engines, power equipment, and Powersports products.
The Honda Corporation built engines (1985) and transmissions (1989) in the United States and exported cars manufactured in the United States to foreign countries (1987).
Throughout the U.S., Honda employs more than 25,000 people who build cars, trucks, ATVs, side-by-sides, power equipment, and the HondaJet Elite S.
As of 1987, Honda had exported 1.4 million U.S.-made automobiles and light trucks abroad.
A HondaJet Elite S may be ordered from Honda Aircraft Company's Greensboro, North Carolina headquarters. Burlington-based Honda Aero manufactures the engines that power the aircraft.
Where Are Honda CR-Vs Made?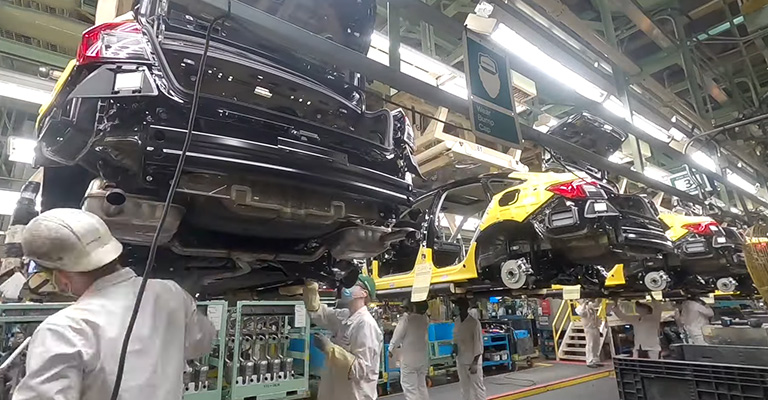 American Honda vehicle sales are on the rise, which has led Honda to increase production of some of its marque's best models.
CR-Vs are gaining popularity as more and more models are being produced here in the United States. Where are Honda CR-Vs made? Located in Greensburg, Indiana, this crossover is manufactured there.
Current production locations for the 5th generation CR-V are Marysville and East Liberty, Ohio; Greensburg, Indiana; and Ontario, Canada. When it comes to hybrid CR-Vs, where is the production facility?
Greensburg, Indiana, will be the plant where Honda will build the 2020 CR-V Hybrid. This is Honda's third electric SUV produced in the U.S., joining the Accord hybrid and Insight hybrid.
Honda Civic and Accord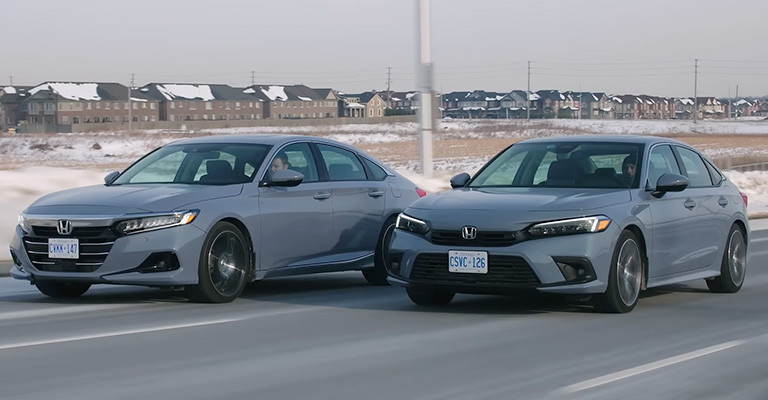 It's not necessary to worry about where Honda Civics are made or where other popular sedans, like the Accord, are manufactured.
The American-Made Index for 2019 is dominated by Honda models, with four out of ten models being made in America.
As a matter of fact, Honda vehicles have a history of sourcing their parts from the United States: in 2014, 70% of Honda Accord parts and 65% of Honda Civic parts were sourced from the U.S.
Honda Civic and Honda Accord were also highlighted in 2015 by Motor Trend as having the most North American parts.
70% of Honda Accord model parts came from the U.S. and Canada in 2014, and 65% of Honda Civic model parts.
There is a good chance that Honda Civics are produced nearby if you were wondering where they are made.
Among the five production facilities for Honda small engines, the Alliston, Ontario plant produces Civic sedan and coupe engines.
All of those models are finally assembled in the U.S. and Canada: both the gas and hybrid Civic sedans are assembled in Greensburg, IN, while the Civic Coupe is assembled in Alliston, Ontario, Canada.
Who Owns Honda?
The Honda brand belongs to Honda! A motorcycle manufacturer and a car manufacturer, Honda has been producing goods since 1949 and 1963, respectively.
Is Honda Japanese?
Briefly, yes. Japan's Honda Corporation has its headquarters in Minato. Founded in 1948, Honda was one of the first Japanese companies.
Over the years, leadership has changed hands numerous times, with Takahiro Hachigo at the helm at present.
Where Are Honda's Biggest Revenues?
The brand is based in North America, which generates almost four times as much revenue as Japan, the brand's home and second largest revenue source. A third-place finish goes to Asia, while the fourth-place goes to Europe.
Does Honda Make a Line of Luxury Cars?
A brand name that is associated with Honda luxury cars is Acura. Acura has been selling cars in the United States as part of Honda's luxury division since 1986.
They offer a complete line-up of vehicle options, from luxury sedans to high-performance sports cars. Industry experts and owners widely accept that Acura is a high-quality brand.
You can compete with cars such as BMW, Audi, Lexus, and other high-end brands with the Acura.
Among the most popular Acura models was the Integra. After the Integra was discontinued, the RSX was introduced. There is both a crossover and an SUV in the current line-up.
Final Words
In conclusion, knowing where your Honda was made can give you a better understanding of its production process, quality, and potential parts availability.
Honda vehicles are manufactured in various locations worldwide, including Japan, the United States, Canada, Mexico, and many other countries.
Honda has established a global network of production facilities to cater to the demand for their vehicles worldwide.
Whether your Honda was made in Japan or the USA, you can rest assured that it was manufactured with precision and attention to detail.
Knowing where your Honda was made can also be helpful in case you need to order parts or accessories.
By understanding the origins of your Honda, you can better appreciate its quality, reliability, and durability.