It is often said that color only beautifies a product or a material. But the truth is besides being a beauty material, it has some psychological values too. Some surveys assume color reflects the personality of a human sometimes. Also, it is beneficial to have a suitable color according to the environment.
So what color of the wheel is suitable for a red car? The answer is quite complex as it depends on the choice of people. In general, gunmetal gray and Bronze wheels seem quite popular amongst people.
Each wheel color has its own set of characteristics. But suitable color requires examining the automotive body and deciding on a great color match between the wheels and the body.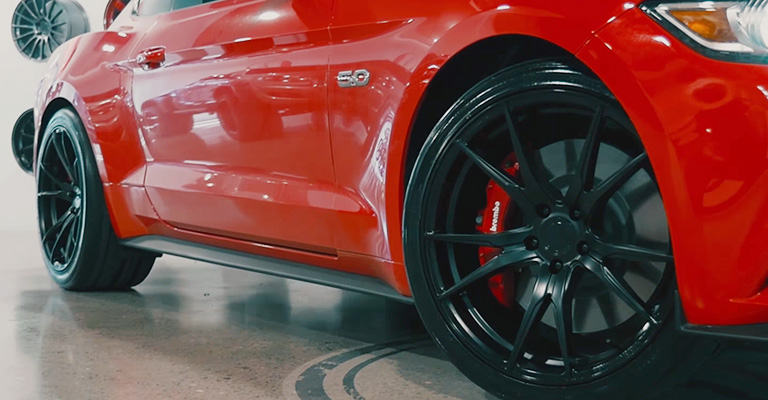 What will be your suitable Color for Red Car Wheels?
As mentioned before, many colors may give your automobile many different looks. But a good combination between your preference and other suitability along with a dashing look of a car should be considered for a red car wheel.
Now, if you feel clueless about it, these few factors mentioned below might be helpful for you to choose what color of wheel you should pick for your red car.
Color with good contrast
Classic color combination
Unique color combination
There might be some other factors from anyone's point of view. But we will have a walkthrough now discussing these three factors. And we will find ourselves which group of color suited us the most.
Colors With Good Contrast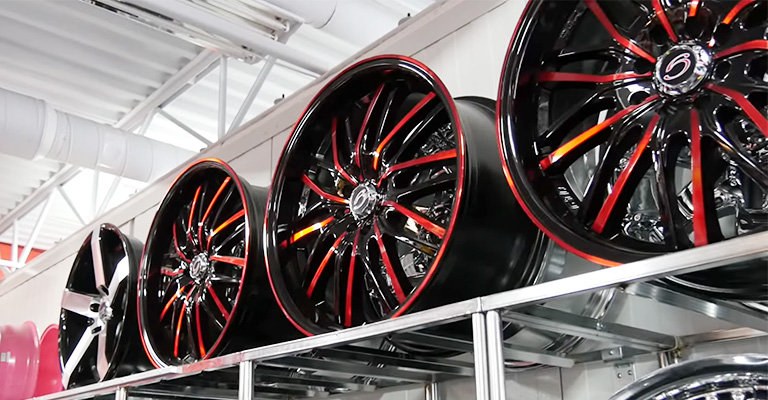 There are several colors that contrast nicely with red. Especially silver, gunmetal, and bronze.
In general, gunmetal is a decent option. A red automobile with a gunmetal color wheel appears to have complementary colors. It is both attractive and modern, and it is also a popular choice. If you like sports cars, gunmetal may help your red vehicle achieve this look.
Silver and bronze are excellent color combinations for a red vehicle as well. It's not as gloomy, but it still gives the car a nice vibe. These two colors have some row contrast. If you want your car to get some attention, you may select either silver or Bronze color wheels.
Classic Color Combination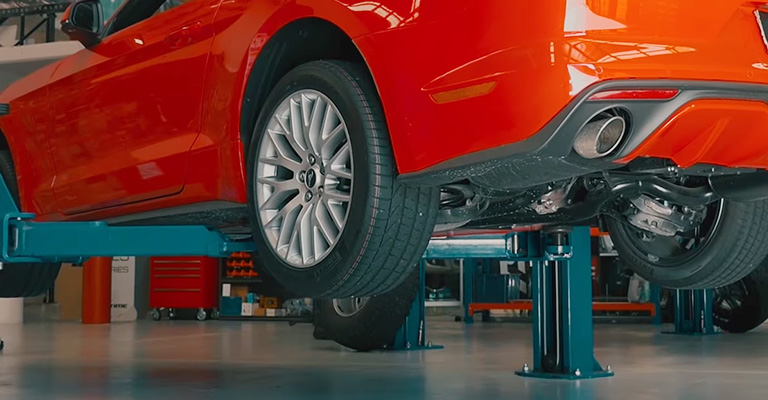 The classic colors, black and white, are said to go well with all other colors. It is usually believed that black is a color that never goes wrong with an automobile. If you want an appearance that is timeless, black is a great choice.
According to a study, white is also a color that represents professionalism. If you like classic color schemes and want to stay in your comfort zone, white-colored wheels are waving your red automobile.
Unique Color Combination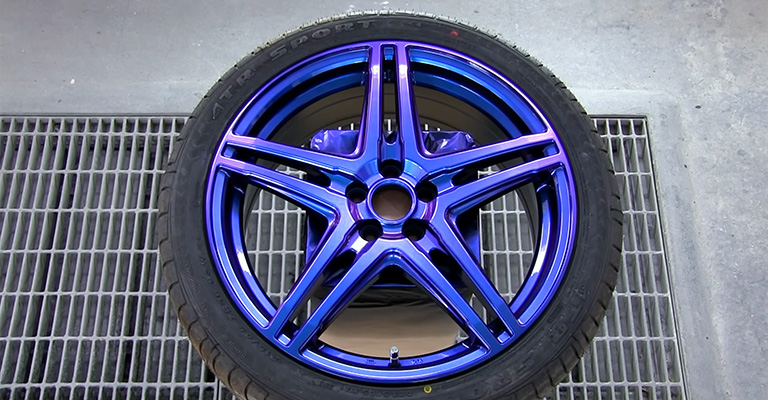 If you enjoy uniqueness or have a distinct desire, you may include it in red car wheels as well. Red, Blue, Purple, or any other color that is your favorite might be your red automobile wheel color.
Red wheels for your red car won't be too bad, it should provide a highly convenient appearance such as a sports car. This will generate a charm and is different because this color combination is not as common as black and white or bronze.
However, take into account that deep blue or deep purple may not be appropriate unless used wisely. In fact, except for black, white, and red, any other deep colors such as deep yellow or deep green, might not look nice.
So, choosing a wheel with these colors would not be a wise decision at all if you don't know how it looks later.
You may also like to read – green car bronze wheels
Conclusion
Every color has its particular attraction and there are numerous colors that may make your automobile seem great. But at the end of the day, it is your decision. Maybe your knowledge of your perspective has evolved in these colored wheels. It is always your option which wheel color to choose.
Although there are several color options, good colors for red automotive wheels are white, black, red, bronze, and gunmetal. Also, purple, blue, and gold hues have different appearances, but you must take precautions in such cases.