There may be a problem if your Honda Accord stalls frequently, idles rough, or accelerates inconsistently. The cause of this problem can be due to a variety of systems.
Many factors can cause a vehicle to stall, including electrical issues, fuel delivery problems, and vacuum system problems. However, in Honda Accord engines, the fuel, air intake, and ignition systems are the most common culprits.
In this article, we'll look at some of the more common reasons your Honda Accord may stall or stumble when accelerating.
Why Does My Honda Keep Stalling? – Possible Reasons Explained
The idling of your vehicle is rough, the engine stalls frequently, and the acceleration is inconsistent.
Several systems may be responsible for this problem. For example, stalled or rough-running vehicles can be caused by everything from electrical and fuel delivery problems.
1. An Idle Control Valve That Is Dirty Or Defective
For the computer to maintain the proper engine speed, the idle control valve controls how much air goes into the engine. Unsteady and rough idle can be caused by contaminated or stuck idle control valves.
In the event of a clogged valve or when it fails, the car will stall. Adjusting the idle control valve if the car runs at a stop while holding the accelerator pedal down may be necessary. Check Engine lights are usually triggered by this problem in most late model cars.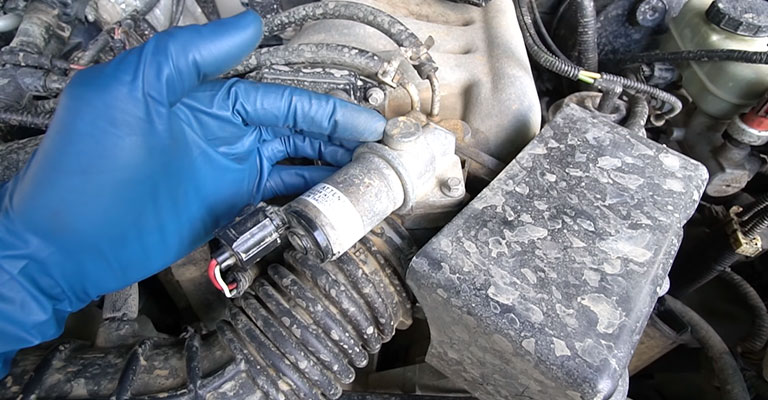 2. Electrical Connections That Are Bad
Many issues can occur when a bad connection (or ground) occurs in a modern car's electrical system. A car that struggles to start or whose lights are dim, or flickering can indicate. As with a dead battery or loose battery cable, the car will make a clicking noise.
3. Spark Plugs That Are Worn Out
How often do you check your spark plugs? The performance of your engine can be affected when they're starting to go bad.
When pushing your car up a hill, you may notice your engine sluggish or struggling to keep up with you. This is a sign your spark plugs are worn out.
You may also experience car stalls while driving due to this. Generally, Honda recommends checking your spark plugs every 30,000 miles, but you should check your owner's manual to confirm your model's recommended interval.
Having your spark plugs checked every 30,000 miles is a good idea if it has been a while since you last did so.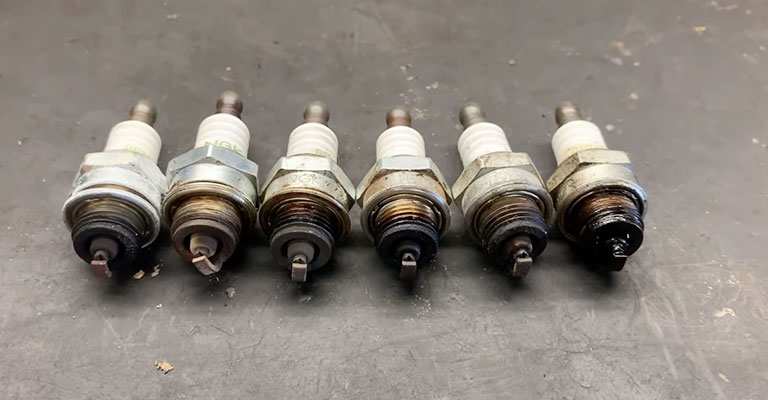 4. Vacuum Leaks
A car's engine is essentially a large air pump. A mixture of compressed air and fuel is drawn into the cylinders and ignited. Then, a vacuum is created by drawing air into the system through a butterfly valve.
Several auxiliary devices are powered by vacuum. Even the smallest leaks can cause engine performance problems. An idle speed that is too fast or rough is to be expected.
Vacuum leaks are also common to cause misfiring or hesitation during acceleration. The car will begin to stall as the leak gets worse. Additionally, the "Check Engine" light will often illuminate, and a hissing sound will be heard.
5. Fuel Filter Problem
Filters strain the fuel before it enters the engine, protecting the fuel injectors. Unfortunately, an engine's well-being depends on them and must be replaced regularly.
A faulty fuel filter can negatively impact an engine's performance and fuel efficiency. Therefore, replace the fuel filter at the recommended intervals to ensure the engine runs smoothly and efficiently. 
Similar symptoms are associated with a failing fuel filter and fuel pump. The first sign may be a loss of power, especially when accelerating. Eventually, the fuel filter may prevent fuel from reaching the engine, resulting in a no-start condition.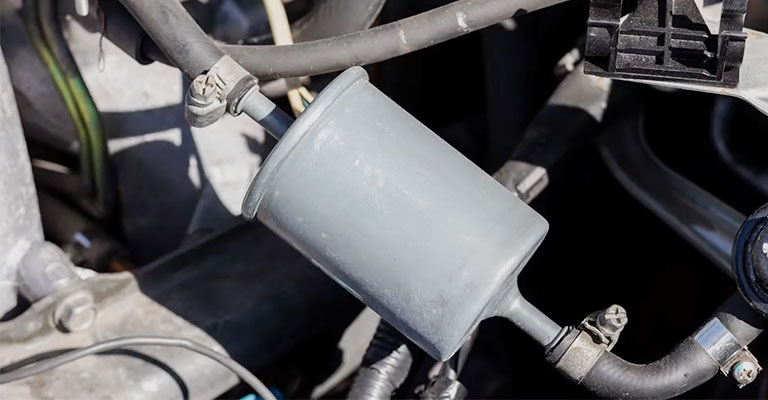 6. The Fuel Pump Is Faulty
Fuel is moved from the gas tank to the engine through the fuel pump. Therefore, it is possible for the fuel pump to malfunction, resulting in the engine not receiving enough fuel, resulting in performance issues, and ultimately causing the vehicle not to start.
It is common for a fuel pump to fail when it experiences hesitation under acceleration. Eventually, the car may shut down completely if the problem worsens, and it will lose power while idling.
7. Faulty Sensors
Can you imagine what it would be like to deprive a candle of oxygen? Your car's engine requires air as well as fuel to keep running. So, it uses things like oxygen or mass airflow sensors to calculate the right air-to-fuel ratio.
Your car may stall when the computer does not send enough or too much air to the engine when these sensors are dirty or otherwise malfunctioning.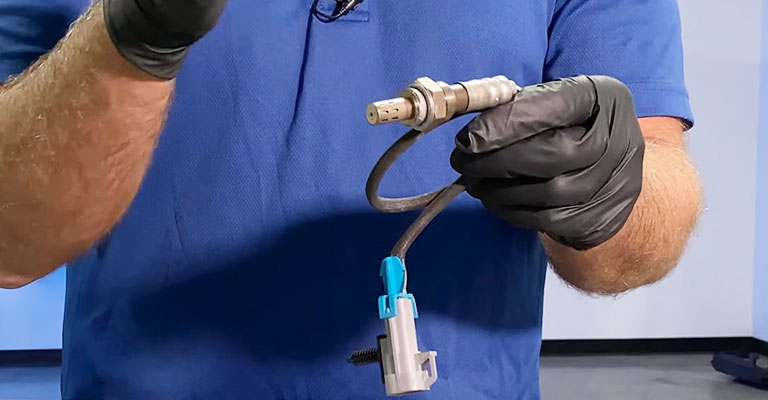 8. Ignition Components That Are Faulty
Spark plugs ignite the fuel and make the engine run when power from the ignition coil is delivered to them. Wearing out the ignition system will cause several symptoms to appear in the car.
As a result of improperly firing ignition components, misfiring is one of the first signs of incomplete combustion. Your fuel economy will significantly decrease as the situation progresses, and your vehicle won't start properly.
This issue may result in a flashing "Check Engine" light. Lastly, a failing ignition system will lead to misfiring and stalling as your automobile ages.
Sputtering, coughing, and jerking are common, especially at higher speeds. In addition, the car may stall if there is irregular sparking, and it may shut off completely when it comes to a halt.
9. Battery Problems
Once your engine started, your alternator took over from the battery used in older cars to start the engine. Despite this, newer cars continue to rely on battery power when they're running because they have more computer-powered systems and electronics.
The alternator may become overworked when your battery starts to go bad, putting more strain on your engine, which can cause it to stall. It is easy to diagnose this problem by checking the battery voltage or visually inspecting the terminals of your battery.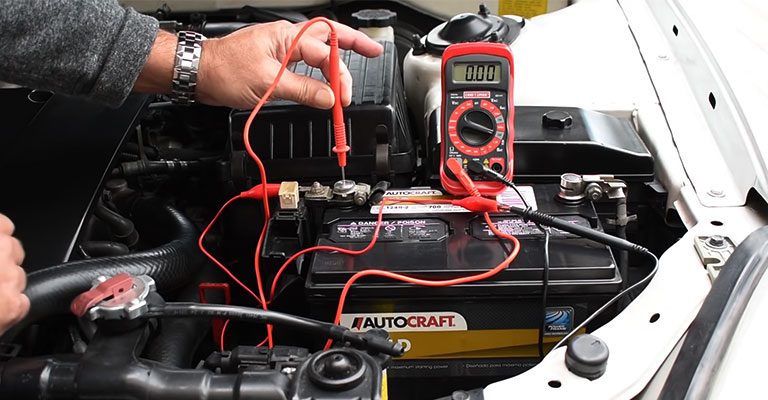 10. Wires In The Wiring Harness That Are Loose Or Corroded
The engine is more likely to stall if the ignition is firing inconsistently. The vehicle can lose voltage quickly if the wires are not consistently connected to the ignition circuit, and it won't have the power to keep running as you slow down.
Note From The Author:
Use an OBD2 scanner to check the vehicle trouble codes before troubleshooting any automotive issue, such as stalling issues with the Accord.
In today's computer-controlled vehicles, trouble codes are always a great place to start diagnosing problems.
You are in the dark without them. A diagnosis cannot be made without these codes. Often, they will get you to the root of the problem or close to it.
The Bottom Line
Your Honda Accord's engine performance depends on many variables, so you should seek professional assistance if it's stalling. This type of stalling problem is caused by various severe conditions requiring immediate maintenance.
You and your passengers are at risk if your car stops running altogether if any of these issues aren't fixed, and neither will get better without a repair. A mechanic should look at the car if it often stalls, shuts down when you step on the gas pedal, or runs rough.