As you're driving down the road, you may notice a pesky little light on your dashboard blinking at you – the tire pressure light.
While it may seem like a minor annoyance, it's important to understand why this light is illuminating and what it means for the safety and performance of your vehicle.
In this article, we'll explore the common reasons why your tire pressure light may be blinking, including everything from temperature changes to a punctured tire, and what steps you can take to address the issue and keep your vehicle running smoothly.
Whether you're a seasoned driver or a new one, understanding your vehicle's tire pressure system is key to ensuring a safe and comfortable driving experience. So, let's dive in and figure out why that tire pressure light just won't quit blinking!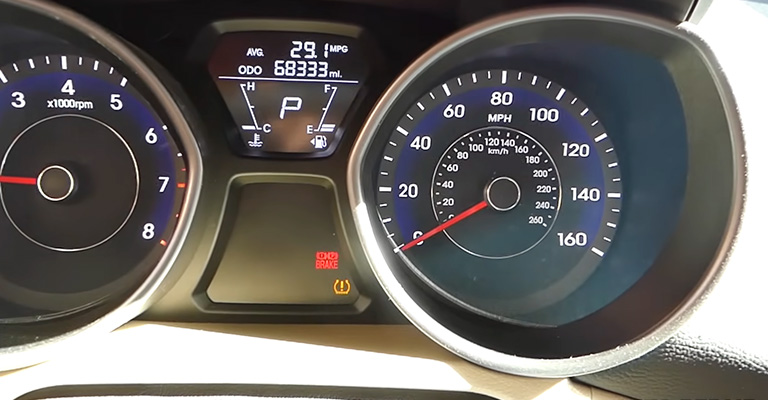 Why Is Your Tire Pressure Light Flashing?
A flashing tire pressure light often indicates that your battery needs to be replaced because your vehicle's tire pressure sensors require a battery. There could also be a problem with the sensor.
When it comes to tire pressure, where does the sensor go? The tire, it is attached to the inner portion of the rim. There's a small cylinder inside the tire pressure sensor that can be seen when you remove it from the rim.
What Does the Tire Pressure Light Mean?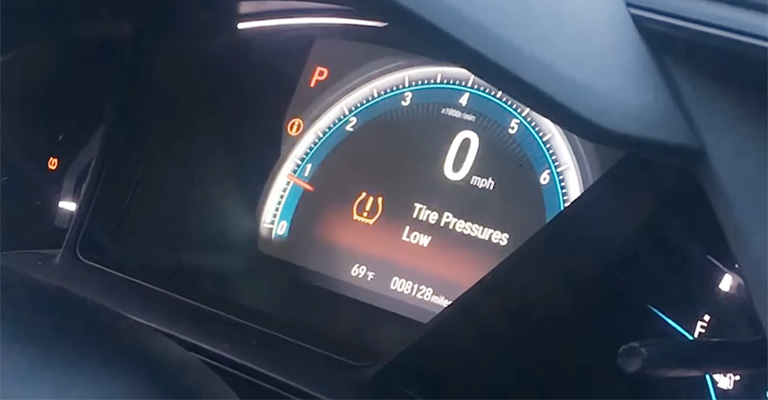 When your car starts up, your TPMS light may come on, or it could come on while you're driving. A blinking or flashing tire pressure light is also possible. 
Your tire pressure light may come on while you're driving or after you've started your car, depending on what is causing it:
Significant changes in temperature or weather. Your tires often react to sudden drops in temperature or air pressure. It is possible for one or more tires to lose enough pressure to trigger the TPMS light if you haven't been checking tire pressure regularly.
In the absence of sudden changes in weather, a leak in one or more tires is most likely to cause lost air pressure. You can try to fill up the tire(s) with air, but you'll need to get them patched or replaced at a service center.
Solid Vs. Flashing TPMS Warning Light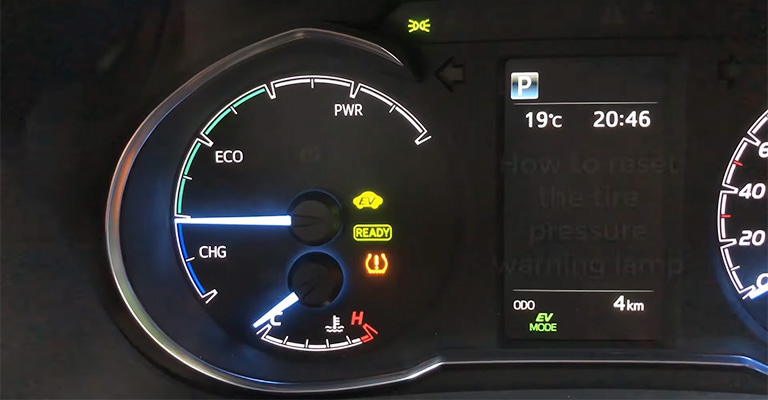 Solid TPMS warning lights usually indicate that one or more of the tires have low air pressure and need to be inflated to the correct placard pressure.
A flashing light for 60-90 seconds, followed by solid illumination, indicates that the TPMS system is malfunctioning. One or more of the sensors may not be communicating with the vehicle.
A number of factors can contribute to this. When the light flashes, the sensor is damaged, the battery is dead, or the sensor is missing. A wrong sensor can also be installed in the tire.
The TPMS system needs to be troubleshot until the source of the problem is found before it can be serviced properly.
You should keep these tips in mind when you are servicing a customer or want to diagnose this issue on your own:
Prior to performing any work on a customer's vehicle, verify that the Telltale is illuminating or blinking before you begin the work.
If the spare has a TPMS sensor, make sure you inspect it.
The stems, the hex nut, the seal, and the cap should be visually inspected when servicing TPMS. A new service kit should be replaced as the best practice.
No matter if TPMS presents a sale opportunity or not, you should always inform the customer of its benefits.
How To Reset Your Tire Pressure Light?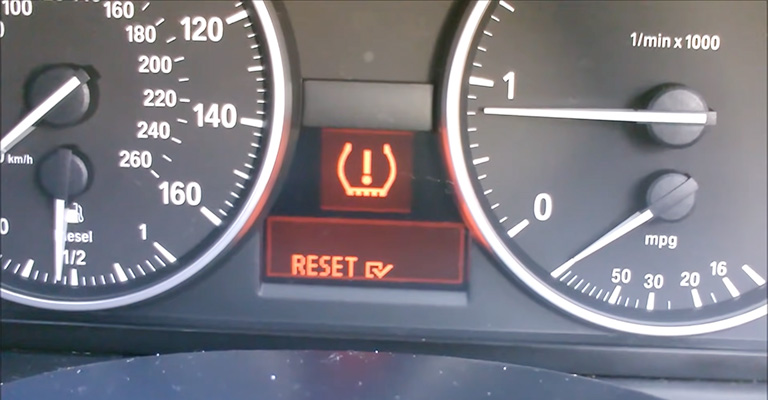 You should be able to turn off the tire pressure light on your own once you have inflated your tires properly. You can, however, follow these simple steps if the tire pressure light continues to flash:
For 10 minutes, drive at or over 50 mph. Next time you turn on your vehicle, your vehicle's sensor may reset.
Without starting the engine, turn your key to the "On" position while your car is off. Reset the TPMS by pressing the reset button three times before releasing it. Let your car's sensor refresh itself for about 20 minutes after starting it.
You can usually find the tire pressure monitor reset button under your steering wheel. Can't seem to find it? If you don't know where it is, consult your owner's manual.
Prior to deflating your car's tires entirely, fill them to 3 PSI above the recommended amount.
Spare tires may also have sensors, so be sure to check them out. Reinflate them to their suggested tire pressure after they have been deflated.
Disconnect the positive battery cable while your car is off. Honk your horn for approximately three seconds after starting your vehicle.
As a result, your car will release any stored energy. Reconnect your battery afterward.
Why You Should Take Flashing TPMS Seriously:
Your tires' longevity and safety are at risk if you ignore the TPMS light. You can experience poor tire response and decreased fuel economy if you have underinflated tires.
Overinflated tires, however, can result in premature wear and decreased traction. All of these factors can negatively impact your driving experience and compromise your safety. Make sure you check your car tires and follow a tire maintenance schedule.
FAQs
Here are some answers to frequently asked questions about TPMS. Hopefully, these answers will help you identify and resolve the issue.
I have a low tire pressure light on, but my tires are fine, so what should I do?
It is possible that a slow leak in your tires is causing your low tire pressure light to blink or illuminate even if your tires are fine. It may also be caused by a faulty TPMS.
Is it safe to drive with the TPMS light on?
Sadly, no. Make sure your TPMS light is off when driving. When you realize the light is on, you should slow down, park your car safely, and check your tires. Alternatively, you can drive to the nearest gas station or service station to have them checked.
Final Words
Temperature changes and other factors can cause tire pressure to fluctuate. While these fluctuations are normal, they can cause the pressure to drop low enough to alert your TPMS.
You may notice that your TPMS warning light turns on and off when this happens. Even though the light isn't as important as when it stays on, checking your tires' pressure is a good idea.
A flashing TPMS light indicates that there is something wrong with the TPMS itself if it stays on for 60 to 90 seconds after starting the car.
Having this system serviced at a dealership or mechanic may be necessary to detect underinflated tires.