With its comfortable, roomy, and efficient midsize sedan design, the 2015 Honda Accord stands out from the sedan crowd. Besides being nice to drive, it's also easy to live with. The acceleration is adequate, the mileage is excellent, there is no wind/road noise, and the ride is quite comfortable.
Although the 2015 Honda Accord is a good car, it does have a few faults. However, most of Honda's major problems have been resolved, except for faulty ignition switches, which have become a common complaint.
It is most commonly reported that the 2015 Accord's ignition switch is faulty. As a result, it usually takes several attempts to start the vehicle when it fails. In addition, a faulty lubricant may lead to broken driveshafts on 2015 Honda Accord CVTs.
Furthermore, fuel pumps found in the V6 Accord have been recalled due to reduced efficiency and failure. However, there is good news: most issues have been resolved.
Currently, only the inexpensive ignition switch has not been recalled. Despite being recalled enough times, the 2015 Honda Accord remains reliable due to a potentially defective ignition switch being the only common problem.
2015 Honda Accord Problems Explained
A 2015 Honda Accord may suffer from one or more problems.
Flashing D4 and Check Engine Lights
Warning lights may appear on Honda Accord models if the automatic transmission suffers from shifting problems. There may be rough shifting, as well as the "D4" light blinking and the check engine light flashing.
Additionally, the check engine light will illuminate, and the computer will store OBD trouble codes P0700, P0730, P0740, P0780, P1768, and/or P1768. The failure is likely a mechanical failure of the transmission if it shifts roughly. 
Usually, dirty transmission fluid or a faulty sensor is responsible for a transmission that performs normally. It is usually necessary to use professional diagnostic equipment in order to diagnose and repair most problems.
Additionally, transmission longevity depends on adhering strictly to ATF replacement intervals and procedures.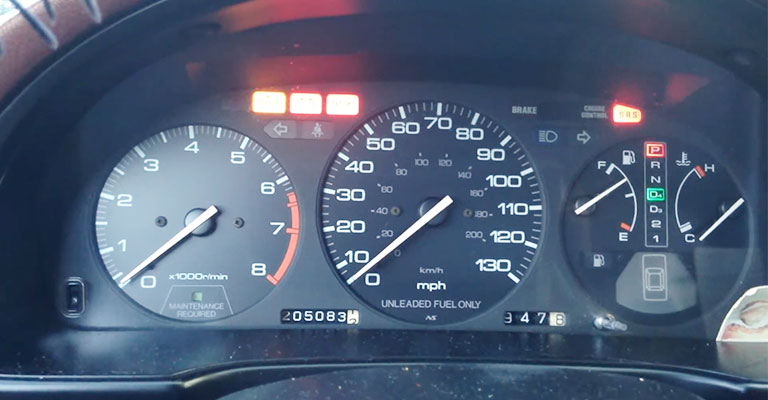 Faulty Ignition Switch
The 2015 Accord was the subject of over a third of NHTSA complaints regarding a faulty ignition switch. Our research discovered that it's a widespread problem affecting all trims and engines.
Several attempts are required for drivers to start their vehicles. However, it seems that the issue can occur at any time since we found no common mileage associated with it.
Owners can easily fix this problem for less than $200, even though it's a common problem.
Engine Stalls on Honda Accord
There may be an issue with the idle air control system in the Honda Accord, resulting in:
The P0505 OBD trouble code
Check engine light illumination
The fuel economy is poor
Idle erratic/bouncy
By bypassing idle air through the intake manifold, throttle body, and idle air control valve, the idle air bypass system allows enough air to enter the engine during idle. You should inspect this system for failures if you receive the OBD trouble code P0505.
A dirty or failed IACV is the most likely cause, but vacuum lines, intake manifold gaskets, throttle body gaskets, and IACV gaskets should all be inspected. In addition, it is recommended to clean the throttle body ports before installing the IACV.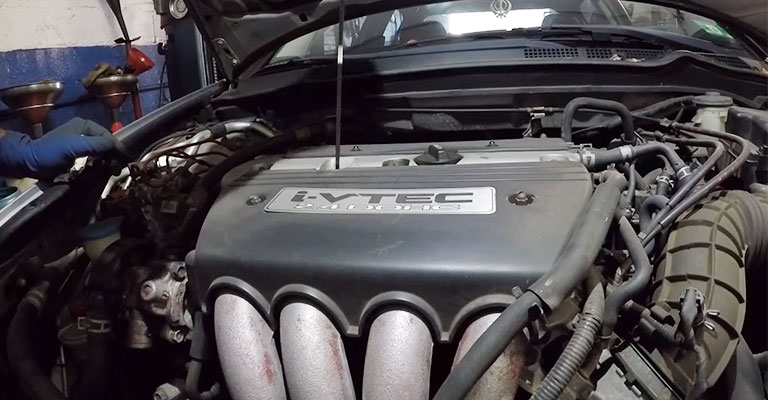 Sudden Loss of Steering Control
May of 2021 marked the start of an investigation into the claim that the vehicle would veer without the driver giving any input. 107 complaints have been made about this issue, affecting all Accords from 2013 to 2015.
It's still too early to know whether it applies to only certain trims and powertrains or whether it's caused by something else.
Engine Takes too Long to Start
A problem with the EVAP canister vent solenoid may occur in Honda Accords manufactured from 1997 to 2017. If you try to open or close it, it stops responding and behaves as follows:
The check engine light illuminates
P1457 is stored as an OBD trouble code
Start-up time is longer than usual
There is a noticeable decrease in fuel mileage
To open and close the valve, it is located on the charcoal canister. OBD trouble code P1457 is triggered when corrosion breaks one of two internal seals, allowing air to escape the system.
There are several reasons why a gas cap can wear out, become missing, or become loose. Sometimes cleaning and resealing the vent valve has successfully corrected the problem instead of replacing the vent valve.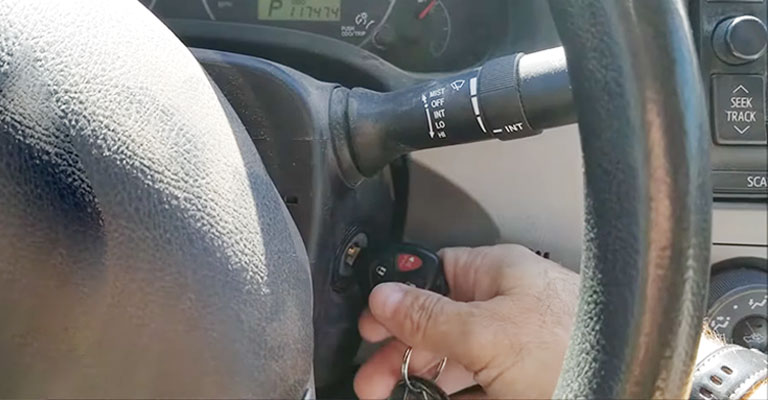 A Few 2015 Honda Accords Had Improperly Torqued Connecting Rods
A Honda investigation found that the connecting rod bolts on several models, including the 2015 Accord, did not receive the proper torque during assembly. Fortunately, this only affected 137 Honda models in total, and all have been repaired.
It is possible for the loose bolts to cause a knocking noise or for oil to leak into the engine, causing permanent damage. Eventually, Honda had to replace the entire engine to resolve this problem.
The Rear Wheel Hub And Bearing Cause Humming Noises
It has been reported that several rear wheel bearings have prematurely worn out. As the bearing fails, it is possible to hear a rotational humming or grinding noise from the rear of the vehicle. The rear hub assembly, including the bearing, would need to be replaced to correct this problem.
The Shorted Battery Sensor On The 2015 Honda Accord
Possible fire risk is associated with the Honda Accord's shorted battery sensor, but most vehicles are already fixed. In non-hybrid models, this June 2017 Recall affects over 1.1-million 2013-2016 Accords.
A vehicle fire can result from moisture entering and causing an electrical short or, less commonly, an electrical short. Only 280 issues remain to be resolved. The problem is resolved by replacing the old sensor with a new one that fits correctly and prevents moisture from entering.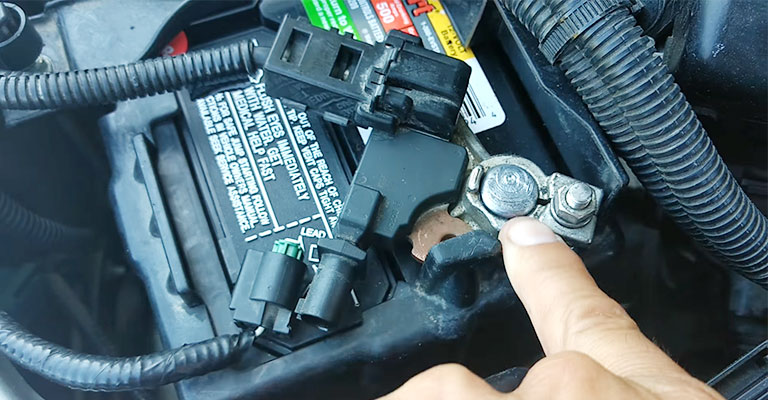 When Braking, There Is Vibration
The front brake rotors can warp and cause vibrations when braking. As a result, the brake pedal and steering wheel will vibrate. This issue can be resolved by replacing the rotors. It is highly recommended to use high-quality rotors.
Some aftermarket rotors can work well for brake repairs, but OEM parts are best. If your mechanic knows which rotors have produced the best results, ask them to use them.
2015 Accords With V6 Engines Have A Defective Fuel Pump
A faulty fuel pump still affects less than one percent of Accords equipped with the V6 engine. Fuel contaminants can stick to the pump and reduce performance, eventually resulting in the engine stalling due to a faulty fuel pump.
Locks On Power Doors Stops Working
The power door lock actuators can fail and cause several symptoms. Many types of doors can malfunction, including those that don't lock, lock themselves, and won't unlock.
It's common for these problems to occur intermittently, and there's no rhyme or reason. It is not possible to repair an actuator that has been diagnosed as the problem. This part must be replaced rather than repaired.
Some 2015 Accords Are Susceptible To Drive Shaft Damage Due To Road Grime
Accords with four-cylinder engines in 2014-2015 may have breaks in their driveshafts, resulting in a loss of power. Road salt and other grime wear away the protective coating on the driveshaft, causing it to break.
If a break while driving, the vehicle will not be able to accelerate. The vehicle can roll away when it is parked, however. When necessary, Honda replaces both drive shafts as part of this recall.
Honda Accord's Radio And Climate Control Displays May Be Dim
Some models can have dark displays for their radios and climate controls. To resolve this issue, the affected unit will need to be replaced. Honda has reportedly offered assistance regarding this repair to some customers.
Air Condition Problem
Due to a lack of protection for the condenser, the Air Conditioning Condensers can fail due to damage due to road debris.
What Is The Expected Lifespan Of A 2015 Honda Accord?
Proper maintenance, including oil changes, transmission fluid changes, regular diagnostics, and filter replacement, can extend the life of a 2015 Honda Accord to 200,000-300,000 miles. Accordingly, you should get at least 16 years without any major problems if you drive 12,000 miles annually.
The Bottom Line
There are several reasons why the Honda Accord is so easy to recommend. The new ones aren't the only ones. You can confidently buy the Honda Accord, particularly the 9th-generation 2013-2017 model, considering it is among the best-used cars in the segment.