Tuners, performance enthusiasts, and everyday drivers alike are familiar with the D15B2 engine. This engine is a great choice for anyone looking to get more performance out of their vehicle on a budget. But do you know everything about the D15B2 engine?
The D15B2 engine can significantly boost power production and response times with a few simple upgrades. This venerable motor series from Honda has been around since the early-90s and continues to be popular for its affordability, dependability, and relative ease of modifications.
Here are details of D15B2 – everything you need to know. By reading this article, discover why it is one of the most sought-after engines!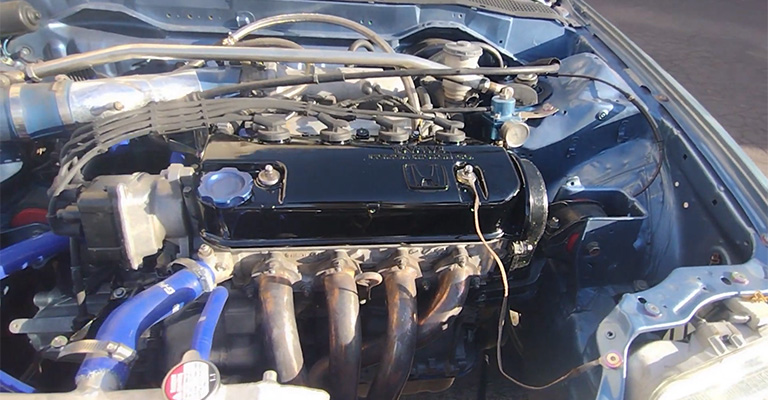 History Of D15B2 Engine
The D15B2 engine is a SOHC, 16-valve powerplant that is most commonly associated with various Honda Civic models from the early 1990s. It uses a multi-point fuel injection system for better performance and power output.
This resulted in an engine that has become popular for aftermarket modifications due to its relatively low cost and availability. In 1991, Honda released the D15B2 engine with a mission to make it more affordable than its other engines.
Additionally, VTEC technology was included in this new motor for increased performance at higher RPMs. Nevertheless, its reliability and popularity remained strong throughout its whole life.
But that was until newer models emerged, and production of this engine ceased around the mid-2000s. Despite its eventual retirement, the D15b2 and its impressive longevity are testimony to its reliability and durability.
Likewise, this made it a popular choice for those who wanted an engine with excellent efficiency and also the ability to perform when necessary.
Design Of D15B2 Engine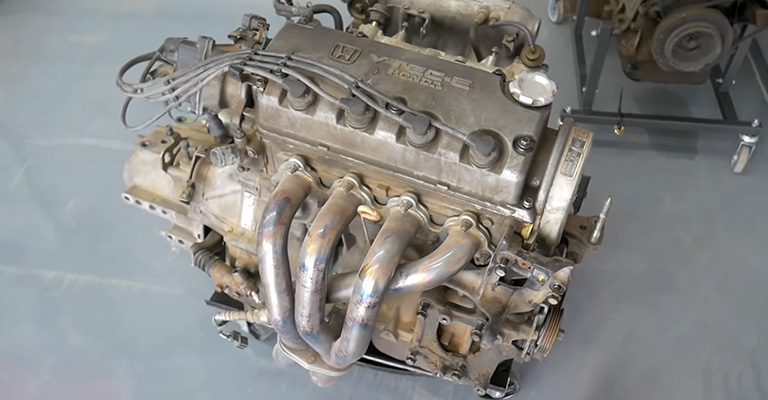 The D15B2 engine is an innovative design from Honda. It has a lightweight design and uses an all-alloy cylinder head to help reduce overall weight. The block is a two-piece, die-cast aluminum unit for improved strength and power capability.
It also features a unique intake manifold with variable-length runners for optimal airflow at different engine speeds. Combined with the efficient fuel delivery system, this provides improved torque and power compared to other competitive engines.
Furthermore, the D15B2 engine was designed with low emissions in mind, making it both cost-effective and eco-friendly on the road or track.
Specifications Of D15B2 Engine
The D15B2 engine is a fuel-injected, single overhead cam (SOHC) engine. It has an aluminum alloy block and head, a bore, and a stroke of 75mm x 84.5mm, and it produces up to 105 horsepower at 6100 rotations per minute.
This particular engine has three valves per cylinder with hydraulic valve lifters for smooth operation. Thus, the compression ratio is 9.0:1, and the gasoline type used is regular unleaded or higher grade.
Additionally, it has a displacement of 1590 cc, an electronic ignition distributor with electronic spark control, and a cast iron crankshaft which gives it great durability. All these specs form this efficient and reliable engine that provides years of service.
Source: Wikipedia
Performance Of D15B2 Engine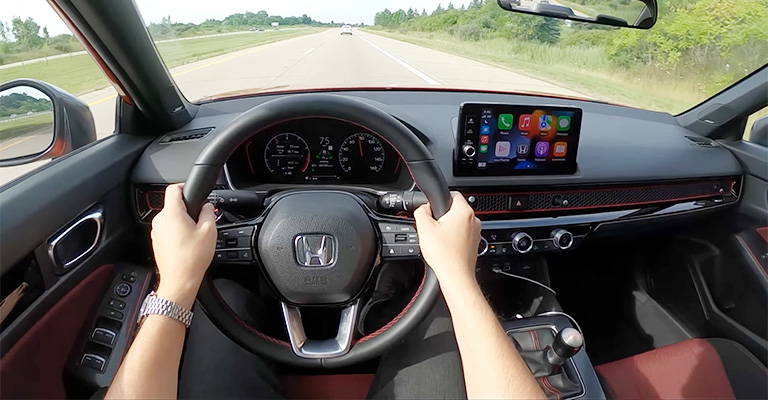 The Honda D15B2 engine has earned a reputation for being reliable, cost-effective, and high-performing since its release in 1991. This is why it's the first choice for many people who want to build an economy car or upgrade their existing vehicle.
So, with its low maintenance costs, powerful output, and overall dependability, there's no denying that the Honda D15B2 engine will always remain one of the top choices in engines!
It has also been known to increase fuel mileage significantly after some simple modifications. So for those who are looking for dependable engines on a budget, the D15B2 engine is a popular choice for them. Besides, it's a relatively small size with its lightweight construction and has a competitive price point.
If you ask how long a D15B2 engine performs, I would say that it is capable of lasting up to 300,000 miles or more with proper care and maintenance. This makes it a great option if you're looking for an engine that can last the long haul!
What Are The Advantages Of a D15B2 Engine?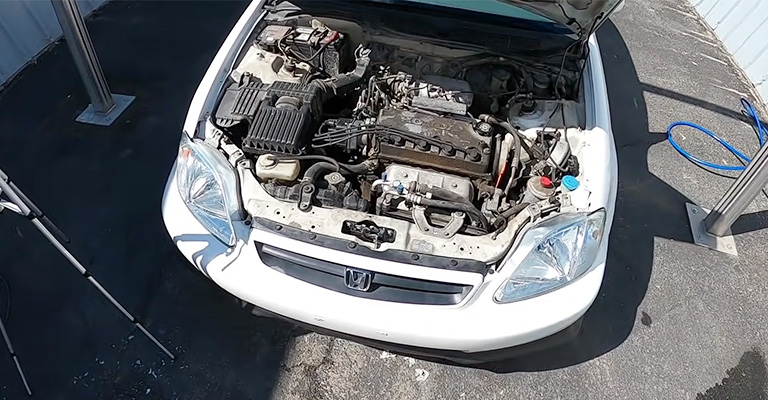 One of its greatest advantages is its ability to provide reliable power even under harsh conditions such as high temperatures or heavy loads. Its durability makes it a great value for consumers since it can last longer than other types of vehicle engines.
Additionally, the D15B2 engine also uses advanced technology to reduce emissions and improve fuel economy, helping drivers save money while they're on the road.
All in all, the D15B2 engine is a powerful and efficient option that provides excellent value for those looking for reliable power without sacrificing environmental sustainability.
What Are The Disadvantages Of a D15B2 Engine?
Despite its many advantages, the D15B2 engine is not exempt from certain drawbacks. For instance, its pistons are prone to failure due to cavitation caused by pressure fluctuations that occur during fast-revving.
Also, oil leaks near the head gasket area are a common issue that stems from the OEM design of this engine's head gasket.
Furthermore, its cast iron cylinder sleeves are susceptible to wear over time due to inadequate lubrication or overheating. As such, owning this engine requires regular maintenance and upkeep to prevent major damage and possibly costly repairs down the road.
How Much Does It Cost To Maintain A D15B2 Engine?
The cost of maintaining a D15B2 engine varies based on the model and age of the car. Generally, routine maintenance such as oil changes, spark plug replacements, and other basic services can range anywhere from $150 to $300.
For more extensive repairs or upgrades, prices can easily exceed $1,000, depending on the parts needed and the work's extent.
FAQs
Here are some frequently asked questions to help clear up your further confusion.
Q: What car did the D15B2 come in?
The D15B2 was initially released as a single overhead cam (SOHC) 2.0-liter engine with an 8-valve configuration. And it was first used in the early-90s Civic CRX DX and LX models.
This engine eventually became available in other cars such as the Civic Hatchback, Wagon, Shuttle, and Sedan, as well as the Integra from 1992 to 2000.
Q: Does D15B2 have VTEC?
Yes, the D15B2 engine comes with VTEC (Variable Valve Timing & Lift Electronic Control). This feature allows for improved engine performance by allowing the valves to open and close. And that happens at different speeds depending on the amount of power requested by the engine.
Conclusion
Hopefully, now you have a compact knowledge of the Honda D15B2 engine. This efficient and reliable engine is ideal for those who are looking for a budget-friendly power solution for their vehicles.
Despite some minor drawbacks, this engine's lasting benefits regarding proper maintenance and upkeep are undeniable. So, whether you're buying it stock or modding it to enhance its performance, the D15B2 engine will make your car run reliably and efficiently.
Other D Series Engines-