A good engine means having great horsepower, good oil capacity, and powerful construction. Well, the K20A3 engine has all of the qualities that can go after one's heart.
So, is the K20A3 a good engine? The K20A3 is a 4- cylinder reliable engine with impressive engine displacement, great acceleration, and wonderful horsepower.
In this article, I will give a complete guide about the K20A3 engine and everything you need to know. So, keep reading till the end to discover more.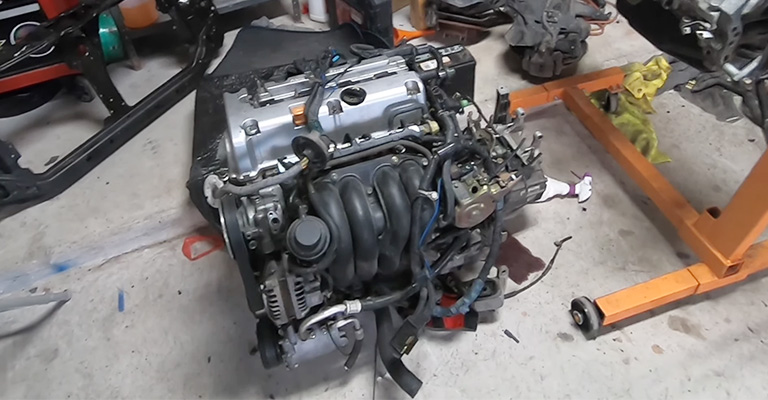 Is The K20A3 A Good Engine? 
A good engine should have the good horsepower or greater construction. Thus, an engine's performance greatly and equally depends on its size, weight, compression ratio, and valvetrain as well.
So, the K20A3 engine may not be the greatest, but even now, it is one of the finest engines which is worth buying. Let's have a look at the K20A3 engine specifications in the table below.
Now, let's look at the detailed overview of the K20A3 engine-
Engine displacement/Size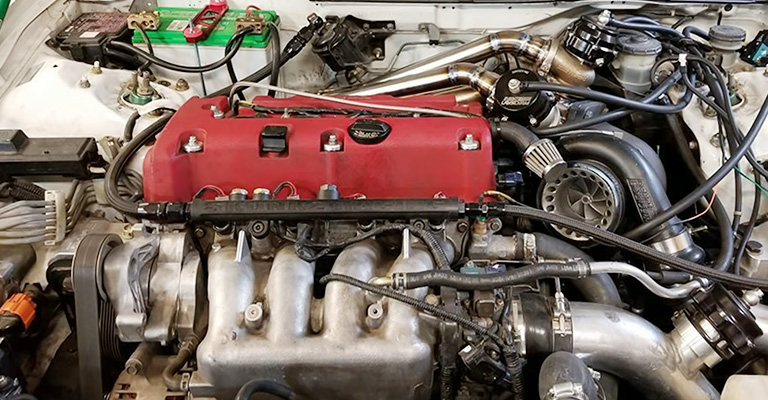 The K20A3 is a 4-stroke engine with a 1996 CC. Higher CC engines make more power and give you increased speed. Additionally, a higher CC engine provides you with quick acceleration. So when you are in a hurry to reach somewhere, the vehicle can act faster and make the riding easy for you.
Being a 4-cylinder engine, it has some good benefits. Durability and reduced population happen to be some good advantages.
Horsepower
The K20A3 engine has a horsepower of 160 hp at 6500 RPM. Usually, 200 hp is considered higher horsepower. But if you are driving the vehicle normally and not for sports or races, 160 hp is enough for you.
Besides, a higher horsepower engine is not recommended for you unless you use it for sports. It can be harmful to you.
Weight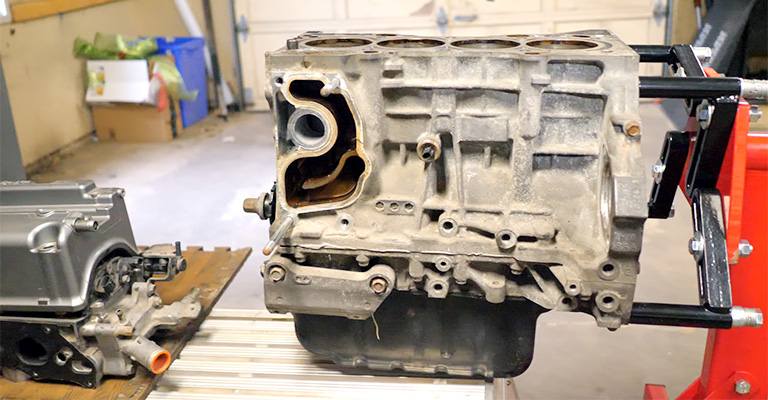 The weight of the K20A3 engine is 275 lbs. This is the average weight of a 4-cylinder engine. The average 4-cylinder engine weighs from 200-350 lbs. So, having a 275 lbs engine is quite good because it is not so heavy. Moreover, a lightweight engine provides good performance always.
Compression ratio
The compressor ratio of K20A3 is 9.8.1. While it may not be as high as the other variant like K20A2, it still gives good output and performance. However, you can also boost if you want better output from the engine.
Valve-train
The valve train of K20A3 is VTEC. It has a small and normal intake cam profile. Certain benefits are there of VTEC-E valves, such as these valves are reliable and expand the efficiency of the combustion process when the RPM is low.
Thus, the only downside of this valve is that the intake valve opens only when 5000-6000 RPM is reached.
Is The K20A3 Reliable Engine?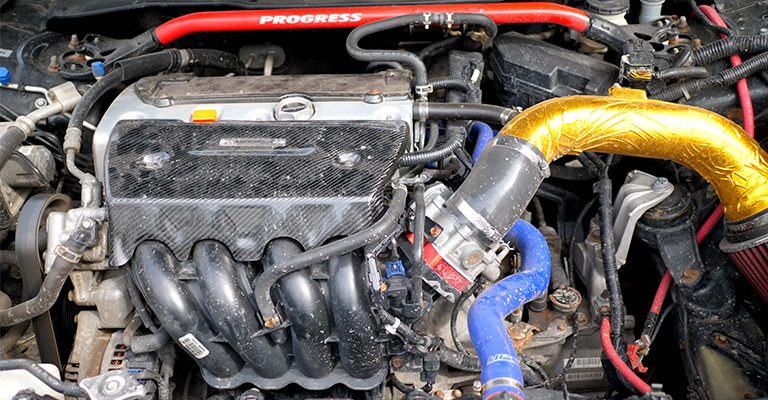 The K20A3 is definitely a reliable engine and it can go up to 200,000 miles. It is also lightweight and provides enough efficiency. Additionally, it has good fuel economy as well.
Comparatively, this engine would be perfect for daily use. Given that, the K20A3 came on the market in 2002, which is nearly 20 years ago. This also means that they are old engines. So you might need to deal with servicing quite often.
K20A3 Vs K20A2
Coming with the differences, the K20A2 engine has many benefits than K20A2. I will tell you why.
The K20A3 is a bit inferior when it comes to compression ratio, valve train, and engine performance. Besides, the horsepower and torque also outstand K20A3 comparatively.
The horsepower of K20A2 is 200 hp, whereas that of K20A3 is 160. So the K20A2 engine can provide better speed when driving.
The compression ratio of K20A2 is 11.0.1, which is yet again higher than K20A3. The K20A2 is always better in giving higher speed.
The valve train of K20A2 is better because it has a VTC mechanism, which is quite advanced and K20A3's valve train has a normal VTEC valve train.
The torque of K20A2 and K20A3 is the same, but they have different RPMs. K20A2 has an RPM of 6000 and K20A3 has 4000.
However, K20A2 is mostly for sports kind things. So, it has better speed than K20A3. You can go for K20A2 if you are looking for a race.
Common Problems Of The K20A3
K20A3 faces some problems from time to time. With proper servicing, you can solve these issues. However, check out some common problems of the K20A3 engine-
Oil leak
One of the common problems of K20A3 is the oil leaking issue. The problem occurs when oil is not changed from time to time. Consequently, the seal split and the oil started leaking.
Reportedly, this problem comes when the vehicle goes over 120,000 miles. So, to prevent this problem, you need to do proper maintenance.
Engine vibration
Basically, the engine vibrates because of motor mounts and worn spark plugs. It usually happens during car idling time. Apart from this, if the fuel intake system is adjusted badly, it can be also a reason for engine vibration.
Cam lobe wears out
Cam lobe wears out over time if there were no proper maintenance. Additionally, thin oil is one of the reasons for cam lob wearing out. Thus, it is important to do proper oil maintenance timely.
Conclusion
Overall, the K20A3 is a strong engine that provides great performance. Knowingly, the K-series is one of the prominent series that is popular among enthusiasts. This engine is a variant of the K20 which is absolutely reliable.
One of the perks of this engine is that it is lightweight. And a lightweight engine gives you better performance. Although other variants of K20 are comparatively better than k20A3, still you can depend on this engine for its significant capacities. It is recommended if you want a vehicle for regular driving.
Other Honda K Series Engines-