Honda's vehicle lineup says every vehicle from this brand will have a traditional automatic transmission or a CVT (Continuously Variable Transmission).
Although a CVT transmission is eternally beneficial, some Honda models do not have it. The list would include Honda Pilot, Passport, Odyssey, and Ridgeline. These aren't provided with CVT.
Compared to the automatic one, CVT transmission is way more beneficial. It's a very comfortable feature for the driver.
However, without further ado, let's investigate whether all Hondas have CVT transmissions, along with more interesting facts!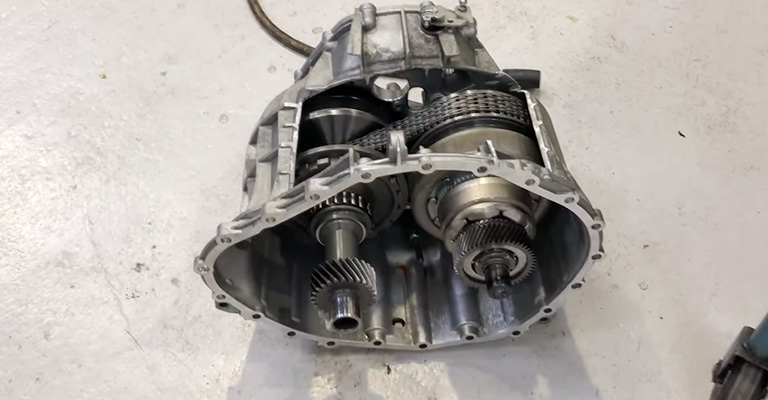 What Are CVT Transmissions and How Do They Actually Work?
The CVT stands for Continuously Variable Transmission, using a belt or a chain system to change the gear ratios continuously. This belt or chain system is also called the pulley system.
The pulley system consists of two cones and a belt. Cones are connected towards the engine and wheels, while the belt runs between these cones just to change the gear transmissions.
But how does this entire system work, then?
Well, the mechanism is super simple! As you accelerate your vehicle, the cones move closer toward each other, making a reduced gear ratio that eventually allows you faster accelerations.
Similarly, when you stop accelerating the car, cones move apart from each other to create an optimal gear transmission that maximizes fuel economy.
Benefits of CVT Transmission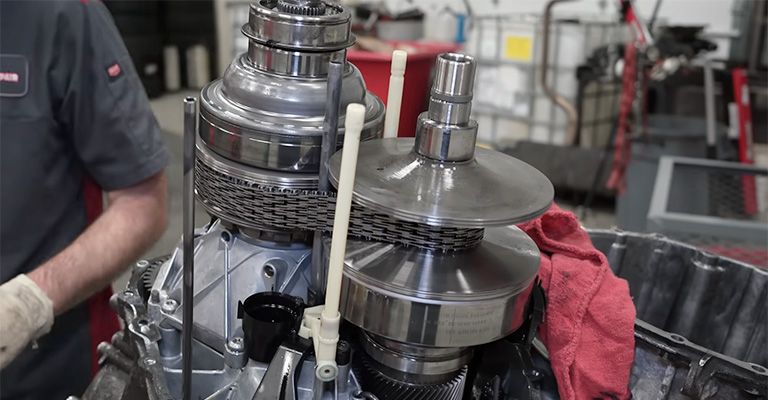 CVT transmission provides a seamless and exceptionally comfortable driving experience with no apparent shift points.
It enhances the engines' overall performance for any given driving situation.
This CVT transmission even brings high fuel efficiency and reduced emissions.
Drawbacks
Despite all the advantages, some drivers may find this technology annoying! Why? The reasons are:
There's no shifting feel, making it impossible for them to determine if their car is accelerating fast or slow.
They're less durable than conventional transmissions.
You might feel a jumping movement while processing the accreditation's initial state.
An Overview of Honda's History with CVT Transmissions
Car enthusiasts love Honda vehicles due to their cutting-edge designs and superior transmission technology.
Honda introduced their CVT technology in the late 1990s, known as the Continuously Variable Transmission-Matic (CVT-Matic).
This technology was launched in 1995 in their Civic CX Model. And by then, it gained massive popularity due to its effective and seamless performance.
After the sky-rocketing acceptance from the public, Honda continued to improve it and incorporated it into their other vehicles, including;
Do All Hondas Have CVT Transmissions? An Overview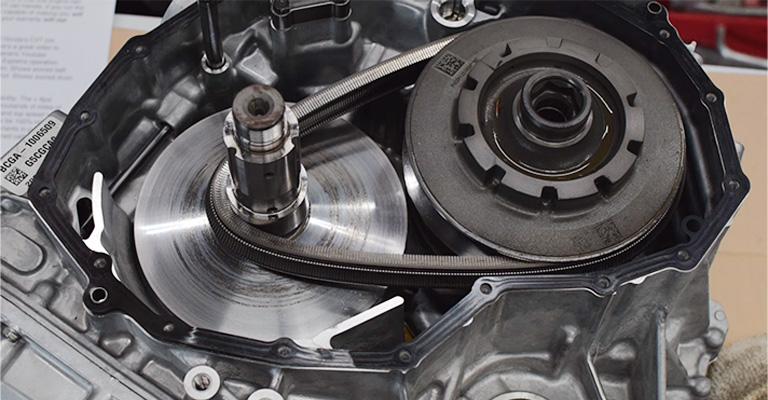 No, all Hondas don't have CVT transmissions, and this is because Honda offers other transmissions like traditional automatic or manual. Here're the two major factors influencing the transmission type in Honda models.
The Trim Level
For instance, if we talk about the Civic, all trim levels of the Civic model include a CVT transmission as standard equipment that uses pulleys and belts to activate different functions from the torque. But in other models, you won't find this specific feature.
Engine Configuration 
Let's say we talk about Accord; it comes standard with CVT Transmissions but only for a few engine configurations or trim levels.
The transmission-driven pulley rate must match the electric layout to change the gear ratio constantly. Otherwise, it can't have CVT!
Why Pick Honda's Transmission Technology Over Others?
There are many reasons to choose Honda's transmission technology over others. One is due to its diverse lineup that includes traditional and CVT transmissions!
But what if other automakers, like Ford or Toyota, also offer traditional and CVT automatic transmissions? How to assess?
Let us briefly explain the difference between Hondas' transmission technology over the other two.
There is no denying that Ford provides sophisticated dual-clutch gearboxes that Honda does not. But still, Honda takes the best bet!
This is because of the commitment to developing and improving exceptional CVT technologies and efficient transmissions, which provide drivers with a comfortable and practical ride experience.
Why Honda Offers Different Transmission Options?
Honda offers different transmission options for its vehicles because it understands that different drivers have different preferences and expectations for their cars. By providing a variety of choices, Honda aims to satisfy its customers and deliver a high-quality driving experience.
Or the straight answer is due to public demand.
However, a few may choose something other than this due to the less shifting feel. So, without question, some people find the manual transmission better than the automatic one. 
And this is one of the significant reasons why Honda always offers different transmission options.
However, technical reasons are also there. Whether it be for the fuel economy or the overall engine performance. 
In a nutshell, to ensure the user gets the best Honda experience, manufacturers always use various transmission options for their customers!
FAQs
How do I know if I have a Honda CVT transmission?
If you're unsure whether your Honda vehicle has a CVT transmission, here are a few ways to find out. Check your vehicle's manual page or go to Honda's official website to check if your car has a CVT Transmission.
Is CVT good for Honda?
Yes absolutely! Most Honda drivers have found their Honda vehicles with CVT transmissions to be very safe and effective. It even aids with your fuel economy and boosts your engine performance. 
How long does CVT last?
A CVT will offer decent service for at least 160,000 kilometers. Although it's less than a manual transmission, taking good care of your vehicle can expand its lifespan. 
Conclusion
Having a built-in CVT transmission is a win-win moment for Honda users. But unfortunately, the answer to "Do all Hondas have CVT transmissions?" is negative.
CVTs undoubtedly make transmissions the fastest. So, if you plan on buying a new car, get one with a CVT transmission for your convenience.