When the Forward Collision Warning or FWC system of your Honda Accord detects a possible collision, it gives you a warning both visually and audibly to press your brake and avoid a collision. Undoubtedly, it's a great feature to have for your car.
But, if your FCW sensors fail to work, you might not get any signals at all, or the FCW warning light will be always turned on.
To help you address this issue and fix it, today we will be discussing the issue – 'Honda Accord FCW system failed – identify and how to fix'. Let's dive right in.
Identifying the Reasons for Honda Accord FCW System Failure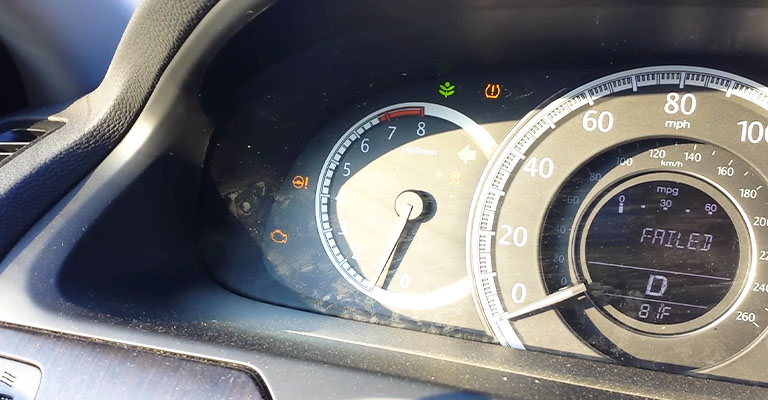 According to the Honda Accord owner's manual, the FCW might fail under two situations given below —
1. Extreme Weather Conditions
Bad weather conditions like fog, heavy rain, snowfall, etc., can cause a false FCW signal. That's because the FCW sensors ( Radars, Cameras, or Lasers) fail to function properly in extreme weather conditions.
2. Excessive Internal Heat
If excessive is produced from the cooling system of your car and it's pointed towards the FCW sensors, this might cause internal damage to the sensors. As a result, you won't be receiving any 'Brake' alert even when a collision is imminent.
Apart from these two, there are a few more factors that might cause FCW system failure including —
Various components of your car, including the FCW sensors, are susceptible to wear and tear over time. You can avoid this issue by taking your car for regular servicing.
Since the FCW system of your Honda Accord is software-based, it might fail if there's a new update or bug in the software. 
As mentioned, Honda Accord uses cameras, radars, or lasers to detect an object. If there's any fault in the sensors or they become damaged for some reason, your FCW system will fail.
How to Fix FCW System Failed Honda Accord
Upon noticing the FCW system error notification, first park your car in a safe place and turn off your engine. Wait for 10-20 minutes and restart the engine. This way, the system will be reset, and you'll be able to get rid of the FCW system failure message. It is connected to the DRL system.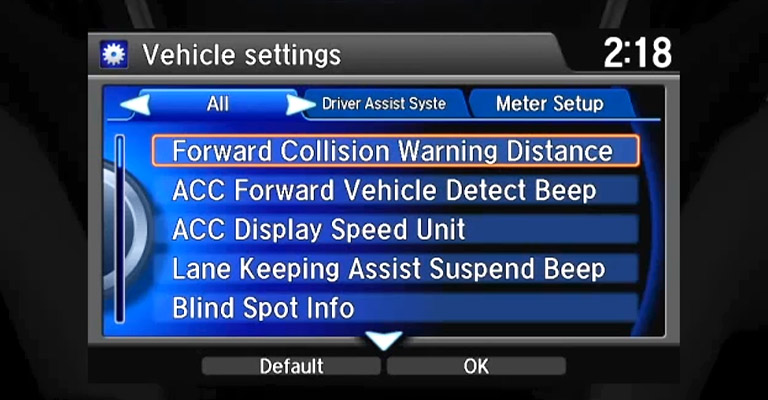 If this doesn't work, follow the strategies given below—
Extreme hot temperatures can cause the sensor camera to overheat leading to the appearance of an error message. If that's the case, turn on your air conditioner and aim it at the windshield where the camera is placed
Using bright aftermarket interior lighting or headlights is another potential cause of FCW system failure. Try changing them to solve the issue
Dirt, debris, and stains on your windshield can obscure the sensor camera vision. Clean the windshield thoroughly, particularly near the camera region to make sure the sensors are working well
Another way to fix the issue is to reset your FCW system. For this, you'll need a Honda Diagnostic Scanner. We recommend going to a professional to reset the FCW system.
Otherwise, unplug both battery connections of your Honda Accord and wait for 20-30 minutes. This should reset the FCW system of your vehicle and clear the error message
If you had a windscreen replacement, you might have to recalibrate the camera. As the camera placement must be according to the Honda service handbook, you'll need professional help to do this Job
In case none of the mentioned methods work, you can turn off the FCW system of your Honda Accord to get rid of the error message. For this, go to your 'vehicle settings' and select 'Driver Assist System' or 'All'. 
Then press on the 'Forward Collision Warning Distance' button and select 'OFF'. Press the 'BACK' button to exit. And the FCW system for your vehicle will be turned off.
Final Words
So that was everything on 'Honda Accord FCW system failed – identify and how to fix'. In most cases, extreme environment and heat are the main causes of FCW system failure.
Usually, turning off your ending for a minute is enough to get rid of this issue. But if none of the mentioned strategies work, make sure you take your vehicle to an expert to solve this issue as soon as possible.