A ball joint connects the steering knuckles to your Accord's control arms as part of its suspension system. Ball joints function as flexible ball and socket assemblies that allow the suspension and wheels to move independently.
According to the type of suspension system, cars and trucks have multiple ball joint assemblies. Eventually, ball joints will wear out and become loose, just like any other suspension component.
Having failed ball joints makes it difficult for suspension and wheels to work independently. As a result, each component is placed under unnecessary strain, resulting in wheel alignment problems and suspension problems.
An excessive amount of play in a joint can negatively affect tire wear and wheel alignment. The suspension may also make noise due to loose joints (usually a "clunking" sound over bumps).
The suspension can collapse if a ball joint fails, resulting in the loss of control of the vehicle. A ball joint can be found either in the front or the rear of the vehicle, depending on the suspension design.
It may be necessary to take the vehicle to a shop for wheel alignment after this service. Perhaps you're wondering how much it costs to replace the ball joint in a Honda Accord.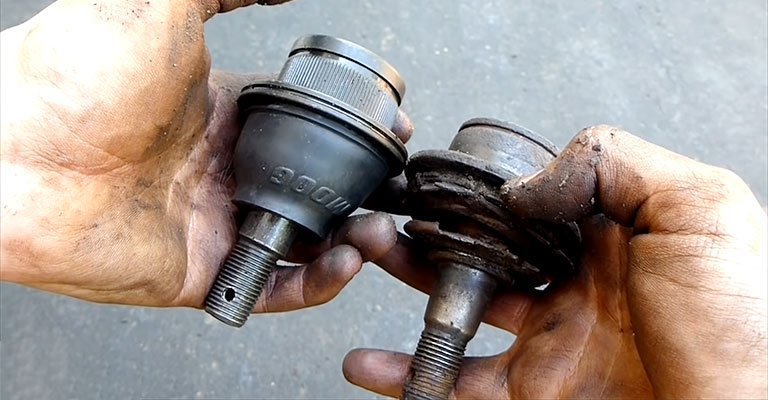 Cost Of Replacing Honda Accord Ball Joint
A good thing about this repair is that it isn't very expensive. In general, the cost of replacing the suspension ball joint on a Honda Accord ranges from $186 to $279. Based on the number and age of Honda Accords on the road, this range has been established.
Taxes and fees are not included in this range, nor is your particular model year or location taken into account. It may also be necessary to perform related repairs.
If your ball joint is bad, you should replace it as soon as possible. Your car's make/model, as well as the quality of the replacement parts, will affect the price of the part.
For parts and labor, a ball joint replacement typically costs $80-$160. You should expect to pay $20 to $80 for a new ball joint. It depends on the mechanic, but you should normally expect to pay between $160 and $200 for this repair.
What Is The Function Of The Front Lower Ball Joint?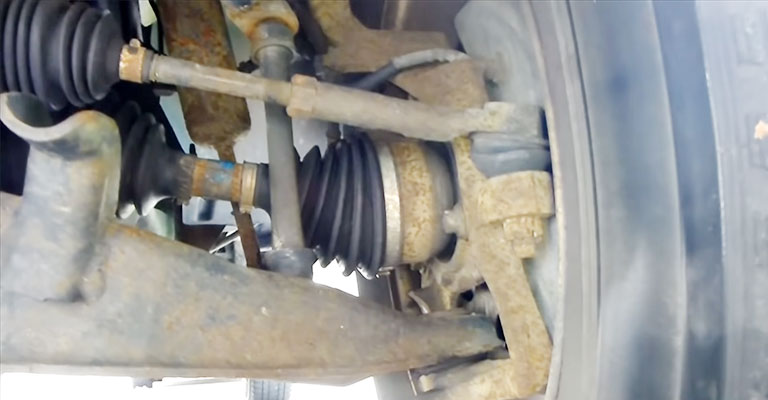 A ball joint in your car works the same way as a ball joint in your body. A ball joint is part of the steering system in a car. Besides connecting the wheels to the suspension and steering components, they also connect the wheels to the steering components.
Therefore, they are essential. In technical terms, a ball joint connects a steering knuckle to a control arm. Ball joints allow you to turn the steering wheel, which in turn turns your car's wheels. That's pretty important. In the same way as your shoulder's ball joints, they operate similarly.
The Signs Of A Failing Lower Ball Joint On The Front
In addition to wearing out, ball joints cease to perform their functions. A critical point is reached when the ball joints fail completely due to excessive wear.
The wheels are responsible for controlling the car, so losing control means losing control. Before losing steering control while traveling at high speeds, repair your ball joints if they are failing.
1. The Steering Wheel Or Car Vibrates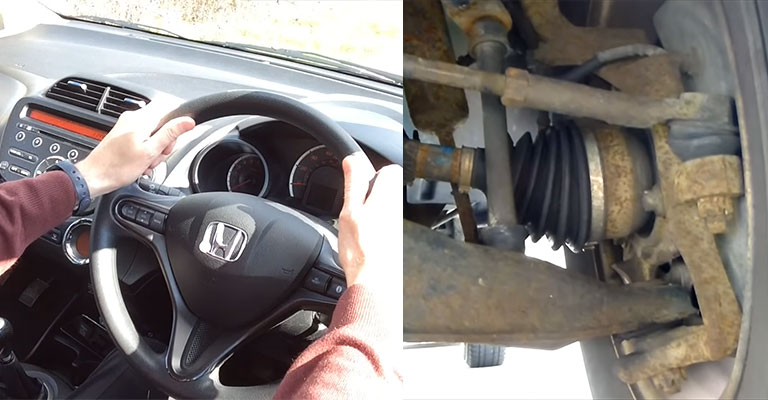 If you have a bad lower ball joint in your front suspension, you will have a compromised suspension. It will feel like a vibration to you.
In addition, the steering wheel might vibrate, which is a strange sensation. There is a possibility that you may feel like you are driving on dirt roads as your entire car vibrates.
2. There Is Noise
Your car is not supposed to emit foreign noises, as you hopefully know by now. It is important to address them. Every time. Lower ball joints in the front can make two kinds of noise as they wear out.
A failing ball joint rattles around in the socket, causing a knocking, clanking, or rattling noise. If a busted ball joint is lacking in lubrication, it will squeak, similar to an old door in a horror film.
3. Uneven Tire Wear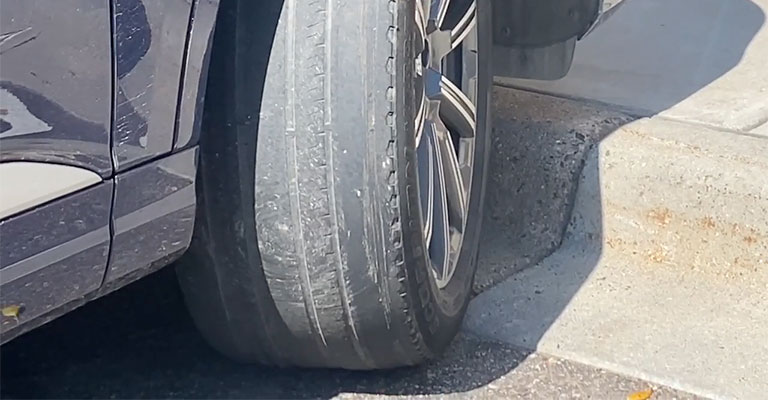 Now let's do a little math. Do you think your car's tires might wear unevenly if it pulls in one direction or another? It's obvious that the answer is yes.
Your tires will wear unevenly if your front lower ball joints are failing and causing your car to pull to the left or right. The uneven wear and tear on your tires might occur even if you don't notice the pulling.
Every now and then, you should give your tires a visual inspection. Having tires on your car that are worn unevenly or excessively is something you should be aware of. It would be wise to do so.
4. There Is A Slight Lag In The Steering
You may experience loose ball joints as your ball joints begin to wear out. It may cause your car to steer differently than you've been expecting it to because of bad alignment.
Your car will usually pull to the left or right as a result. The feeling of having your car drive in a particular direction without your permission is disconcerting. If you feel something is not right, then listen to your intuition.
5. What Is The Best Time To Replace My Car's Ball Joints?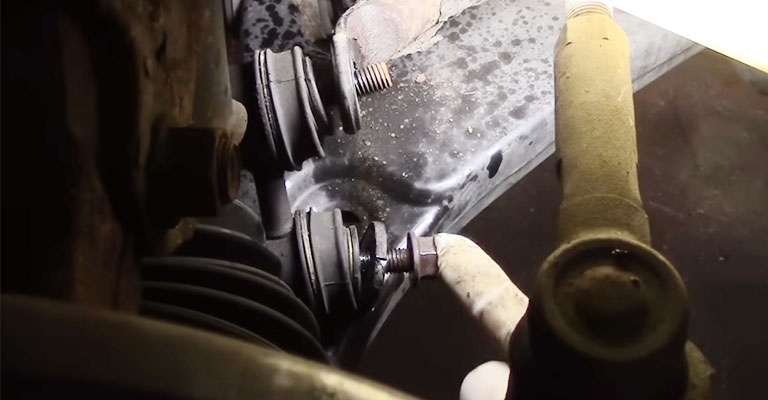 You should consider getting a trained technician to look at your ball joint if you notice these symptoms.
Ball joints usually last for a long time, but if you notice the above symptoms, you should seek medical attention right away. From one manufacturer to another, the recommended distance between the ball stud and the socket varies.
Mileage and exposure also affect wear and tear. If you frequently drive on rough roads or drive your car for too long, the ball joints may need to be replaced sooner. You can get an accurate diagnosis from a mechanic.
What Is The Recommended Frequency Of Replacing Ball Joints?
Despite the fact that most vehicles require ball joints to be replaced at some point, there is no set schedule for replacing them. A ball joint usually lasts 100,000 miles or more. The life of these parts may be shortened by rough driving habits.
Is It Safe To Drive With A Ball Joint Problem?
The vehicle should not be driven if the ball joint is significantly worn. It is possible for the control arm to detach from the steering knuckle if the ball joint fails completely.
As a ball joint wears out, the likelihood of premature tire wear and poor handling increases, and the car cannot be driven. It is imperative that you have a technician evaluate your ball joint if you suspect that it is starting to wear out.
What Are The Main Symptoms Of A Bad Ball Joint?
A clunking or knocking sound when turning or going over bumps can indicate a problem with a ball joint. Often, the sensation is felt in the floorboards.
When inspecting or repairing a ball joint, a technician may notice if the boot is torn or worn. It is sometimes possible to detect problems with the ball joints by excessive wear on the inside or outside edges of the front tires.
Note About Honda Accord Ball Joint Replacement
Replacing a ball joint can be tricky – it's not a good idea to do it yourself. You need sound technical knowledge and experience in order to access the part and install it.
The ball joint could be rusted, as well as several other safety concerns. Wheel assembly and suspension can be handled quickly by a mechanic who is familiar with them.
Final Words
The number of ball joints in a car varies from model to model. There are, however, lower ball joints on the front of nearly all cars. As a result of their heavy use, ball joints can wear out.
It's not uncommon for ball joints to need to be replaced at some point in the life of your car. In addition to wearing out, ball joints cease to perform their functions. A critical point is reached when the ball joints fail completely due to excessive wear.
The wheels are responsible for controlling the car, so losing control means losing control. Before losing steering control while traveling at high speeds, repair your ball joints if they are failing.