The Honda Civic is already set for 2024. It was not very long ago when Civic was closed in India because officials believed that, Civic, along with the CR-V couldn't raise specific customer demand in India.
In addition to India, it was also stated that the 2020 Honda Civic model would be the last in the USA, Only the Civic Sedan and hatchback models were allowed to continue till 2021.
So, is the Honda Civic back in 2024? We will find out if you read till the end of our article. Today, we will discuss all about the Honda Civic series and its ups and downs. Let's begin.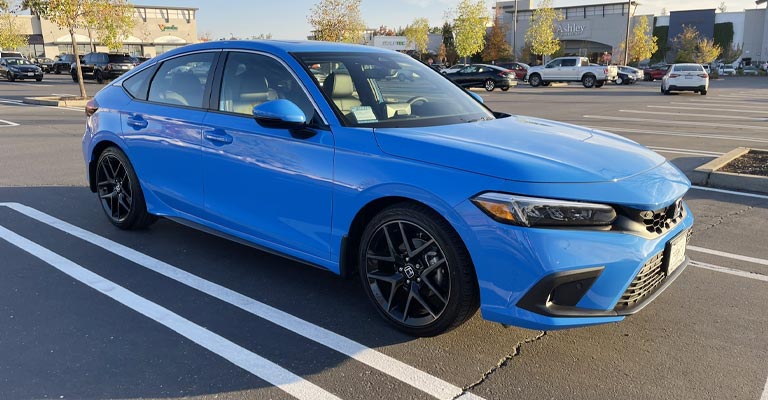 Is the Honda Civic Back in 2024?
After the fall, Honda confirmed a new generation (fully redesigned) Civic in 2022. Available only as a Sedan, the Civic Si was set for the routes again in 2022.
It offered LED headlights as standard, and a new dual-low-beam design. The 2022 Civic impressively combined the features of the EX and Touring.
Let's not forget the available HPD™ Package. It offered an HPD™ decklid spoiler, HPD emblem, and HPD underbody spoilers.
In 2023, the Honda Civic struck again with the Civic Type R. It is the 11th generation Civic and offered only as a hatchback. Compared to its predecessors – the original Civic, the 2023 Honda Civic was dialed back (reduced efficiency).
However, the 11th-generation Civic was more civilized and still is a pleasure to drive. So, what comes after that? Is the Honda Civic Back in 2024? Or, will there again be a decline? We will find out soon.
What Promises Honda Civic 2024 Offer?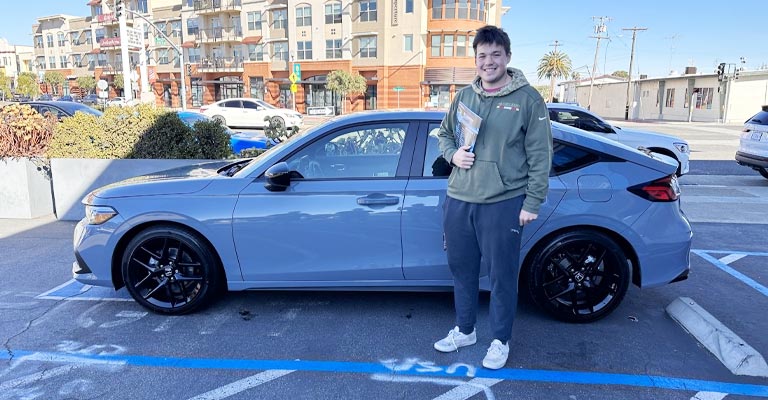 One thing is for sure, and that is – the Honda Civic 2024 will still be available as the popular Sedan and hatchback forms in 2024. They are cool as inexpensive cars that don't negotiate value and performance with budget.

The good news is that the Civic Hybrid (as Sedan or Hatchback) is going to return in 2024. Honda confirmed that it will be the next generation Civic and set for production in 2024 but as a 2025 model-year vehicle.
Available Civic Trims in 2024?
Usual as before with the edition of Civic Hybrid. Soon, we will have the LX Sedan, LX Hatchback, Sport Sedan, and Sport (Auto) Hatchback for the Honda Civic next year.

Put your eyes on any trims as you like. But if you are looking for an eco-friendly solution, the Civic Hybrid would be a good choice for you. Additionally, more power would accompany the solid structure of the Civic with the 200 HP Civic Si and 315 HP Civic Type R.
You would be glad to know that, the 2024 Honda Civic Sedan is incomparable in terms of comfort and luxury. The 42.3 by 37.4 inches front legroom would smoothly assist you with the rear.
Additionally, with 14.1-14.8 Cubic feet of cargo space, you can almost fit any of your essentials including the grocery bag.
Reports show that the 2024 Honda Civic Sedan would gladly beat Sedans from other brands when it comes to breathable space. The 2024 Sedan offers comparatively wider cargo than the Toyota Corolla 2023! The comparison is real!
**Note:
Measures slightly vary for the 2024 Honda Civic Hatchback. The Hatchback 2024 will feature a comparatively larger cargo space than the 2024 Civic Sedan. You have 24.5 cubic feet of cargo space with the same legroom space as the Sedan.
In association with comfort, you will also enjoy the privilege of high-end tech support with the 2024 Honda Civics, like before.
All the 2024 Honda Civic models will have a 7.0-inch touchscreen driver display, 4 speakers, and Apple CarPlay and Android Auto support. No significant changes are noticeable in the 2024 Civic LX base model.
However, other trims will see notable improvements such as,
2024 Civic Sport and EX models: They will get an 8-speaker audio system.
The 2024 Civic EX and Touring trims: will meet upgrades with heated front seats.
The Touring and Si trim especially go through significant improvements such as a 9.00-inch central screen, 12 speaker Bose audio, wireless Apple Carplay, and Android Auto system.
The Type R Civic and 2024 Touring: are impressively the only trims to offer the wireless phone charging feature.

So, what do we have here? All the significant changes the Honda Civic series will make next year are right before you.
In addition to this, engine performance and fuel economy remain the same. All Honda Civics have standard front-wheel drive (FWD) with 2-litre 158 HP and 138 lb-ft of torque four-cylinder.
However, if you target Sport Touring and Sport hatchbacks, you will get the 6-speed manual transmission for better control. Some trims may develop 180 hp and 177 lb-ft of torque, but that's only possible for civics with 1.5-liter turbo-four engines.
What We Like in Honda Civic 2024?
Car dynamics are pure. We have a reliable and long-lasting car!
The 2024 Civic interior layout and controls are intuitive, with user-friendliness in mind.
No chance to compromise safety anymore! The 2024 Honda models are equipped with tons of safety features, including the ADAS.
The resale value is great!
You always get to have a comfortable and smooth ride on the road.
What We Don't Want to Repeat in the 2024 Civics?
Honda Civics experienced some common issues earlier. We don't want them to repeat in the upcoming Civic models, such as,
Sometimes, the interior gets noisy.
Average but not fast enough on roads.
Only a few specific trims get the premium features.
Overview: Honda Civic Sedan 2024
On a short note, the Civic series is known best for its inexpensive price at the best value. With this saying, the price will vary based on trim levels as follows,
LX Sedan ($25,045)
LX hatchback ($26,045)
Sport Sedan ($26,645)
Sport hatchback ($27,445)
EX Sedan ($28,045)
EX-L Hatchback ($29,745)
Si Sedan ($30,195)
Touring Sedan ($31,645)
Sport Touring Hatchback ($32,545)
All are listed for 2024 Honda Civic pricing and models. As you can see, only the touring series is above $30,000 (the higher features vouch for the higher price)
Other trims are surprisingly budget-friendly and you will love the comfort ride in them. Let us know in the comment section what you think of the Honda Civic 2024 trims and their features. We will be back soon with another article on the Honda fuel-cell vehicle of 2024.