An immobilizer helps reduce car theft by acting as an anti-theft device. When it detects unauthorized access to the car, it prevents it from starting.
It can malfunction and prevent car owners from starting their cars, even though it adds an extra layer of security to a car. Learn how to disable the Honda immobilizer in this article if the immobilizer prevents you from starting your Honda car.
All vehicles should be equipped with immobilizers to increase their security. Resetting or bypassing them can be accomplished in a variety of ways.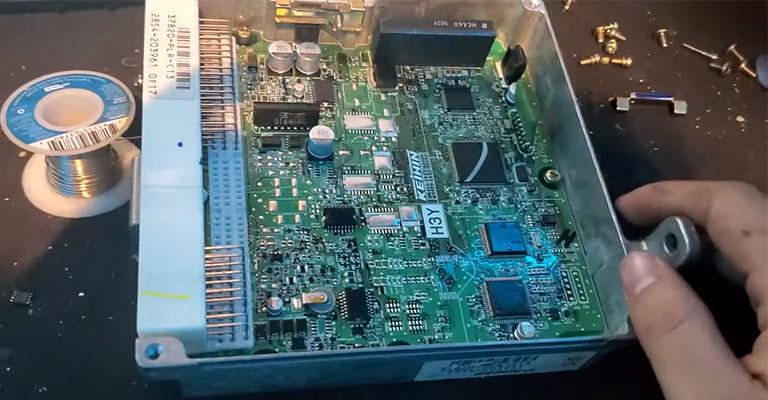 How does Honda Immobilizer work?
A chip is found in every Honda key fob manufactured after 2003 and in every key ignition. The key fob's chip will communicate with the key fob's chip, transmitting a passcode before the vehicle is started when the key fob is inserted in the ignition.
The use of key fobs has been adopted by several automobile manufacturers as an additional layer of security for their vehicles.
A key fob adds additional functionality to a vehicle as well. Remotely locking or unlocking a car's trunk or doors and starting it from a distance are examples of what drivers can do.
Starting the car with keys inserted and an incorrect passcode received by the immobilizer will result in the car not starting. In addition, an alarm may beep in some vehicles, and a security company may be notified of car theft.
When inserting your Honda key fob into the ignition, you will see a green key light on the dashboard. Depending on the model of your vehicle, the light may blink once or twice before turning off. A problem is imminent if the light does not go out.
How Do You Know If Your Honda Is Immobilized?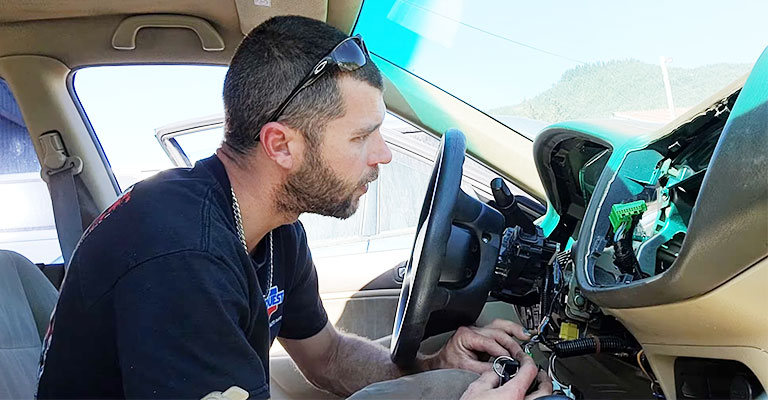 Immobilizers can malfunction like other components of your vehicle's system and prevent your vehicle from starting. Is your car immobilized? Here's how to check.
The ignition doesn't turn when you turn the key
Alarm problems in cars
The car does not start without a reason
Remotely locking the car is not possible
Key fob doesn't work when unlock button is pressed
Vehicle systems can be affected by several issues that lead to the abovementioned issues. For example, an inoperative key remote control can prevent doors from being locked or unlocked.
The car alarm can also be affected by electrical problems. The engine can also fail to start due to several issues. It's doubtful that the immobilizer is the bad guy if all these components work.
Is It Possible To Disable Immobilizer On My Honda?
Yes, of course. A vehicle's immobilizer can be disabled. It's actually pretty easy to get out of it. The key can be inserted into the ignition and turned on or off by inserting it into the ignition.
You may then re-insert the key after removing it completely to start the vehicle. In addition to using the physical keys, you can also unlock and lock the car doors.
Where Is The Immobilizer Located?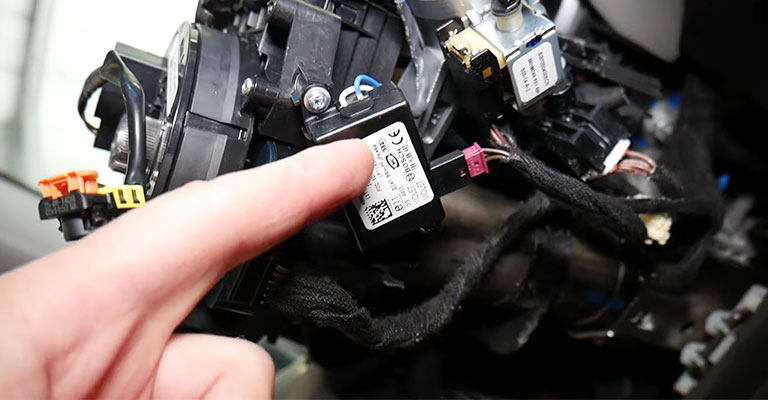 Depending on the manufacturer, the immobilizer may be located in a different place. There are, however, two main components that make up the immobilizer.
Transponder keys contain one reader, and steering column readers contain the other. In addition, there are usually one or two wires connecting it to the ignition switch near or beside the switch.
How Can I Bypass Honda Immobilizer?
The process of deactivating a Honda immobilizer is pretty straightforward. According to your Honda model, you may follow the following steps.
Method 1
There have been reports of Honda users finding this to be effective. Once the key fob has been pressed three times, and the lock button has been pressed five times, the door should be unlocked. Your Honda immobilizer may be reset after waiting for a minute.
Try unlocking and locking the doors manually twice with the physical key if that doesn't work. Then, let the ignition sit for 10 minutes before starting the vehicle and turning it to the "ON" position.
Method 2
To reset your Honda's anti-theft system, you need to disable your Honda anti-theft system and follow this method. Here are the steps we need to take.
Take your key and insert it into your driver's side door lock.
Allow 45 seconds for the vehicle to sit before starting the engine by turning the key to unlock the driver's side door.
If this does not resolve the problem, insert and turn the key in both directions.
Method 3
This guide will provide you with step-by-step instructions on how to disable your Honda car's anti-theft system if a break-in attempt activates it and the car refuses to start.
Ensure the anti-theft light is illuminated in the instrument cluster after you turn off the ignition. There should be one of three colors: red, blue, or green.
Check the dashboard for a light after putting the ignition in the 'ON' position. Once the light has stopped blinking, turn the key to the 'OFF' position, then wait 5 minutes before trying it again.
Once the interval of 5 minutes has passed, start the vehicle.
Where Is My Honda Immobilizer Code?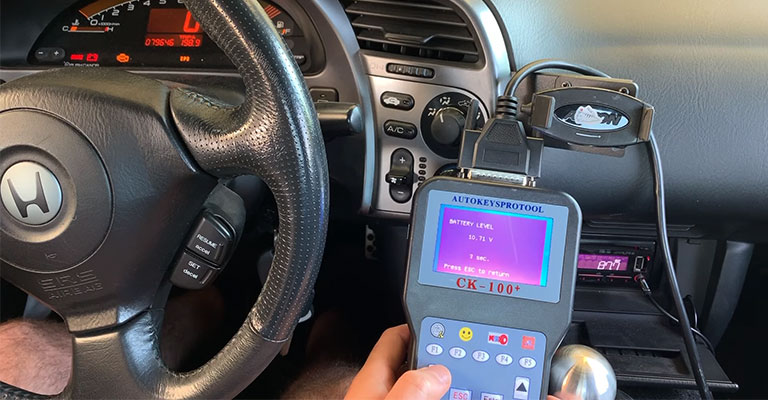 Your Honda service book or owner's manual will tell you what code you need if you need the immobilizer code. Codes for immobilizers are located in these books under sections dedicated to specific vehicles.
If you cannot locate the code, you might be able to request help from a car garage if you can provide sufficient proof of ownership.
Common Faults With Honda Immobilizer System
It is well known that Honda vehicles are prone to immobilizer malfunctions. Therefore, as a more economical option, a new immobilizer is needed when there is a problem with the transmitter.
An immobilizer will usually malfunction when a Honda transmitter is bad. A replacement transmitter and an immobilizer will be necessary if this occurs.
Nonetheless, if you own any of these models, you may be able to bypass the immobilizer.
Alternatively, you can disable it, but in that case, you won't be covered by your insurance if it's stolen, and theft protection will be reduced.
A worn transponder in the receiver is the second most common immobilizer fault and needs to be replaced.
Considering you are voiding your insurance warranty on theft by bypassing the immobilizer, I recommend you make an informed decision before bypassing. This will also remove an extra layer of safety protection.
In most cases, replacing your key fob's battery will quickly solve an immobilizer problem and allow you to start your automobile correctly.
Will Disconnect The Battery Reset The Anti-Theft System?
When the immobilizer in your car fails to recognize your key, the engine cannot start due to the security system. An empty battery could be the cause of this problem.
The anti-theft system is reset when the battery is disconnected, as it resets the computer system, and the vehicle will start up again.
How Do You Bypass A 2006 Honda Civic Immobilizer?
If you have a title or proof of ownership, you should take it along with the VIN to a Honda Dealer so they can give you a brake code. Bypassing the immobilizer with a brake code is necessary in the event of an immobilizer malfunction.
The immobilizer light will come on when you turn the ignition on. Suppose your brake code is 613, for example. Then, enter the code using the hand brake.
When you pull on the parking brake handle, the red brake lamp will light up six times fairly quickly. Time-outs will happen if you don't complete the process quickly enough.
This essentially involves counting the brake lamps six times quickly, pausing, and then illuminating them again once and thrice. If the brake code is appropriately entered, the immobilizer will be bypassed for one ignition cycle.
The procedure will need to be repeated each time you turn on the ignition. This will continue until the immobilizer system is repaired or a new key is programmed.
Your specific vehicle's procedure may vary, so be sure to check online first. When you master this procedure, you will be able to take your car to a dealer for repairs in no time.
A Honda's brake code is specific to its VIN, and they vary from model to model. Once the dealer has proof of ownership, they will be able to provide you with your code.
The Bottom Line
It's not uncommon for Honda immobilizers to malfunction, and there are ways to reset them so you can safely drive your vehicle.
If your Honda immobilizer is activated, you should try putting the key in the ignition and switching the key to the on and then the lock positions. First, you must remove the key, then reinstall it and turn the key to the on position.
By doing this, you should be able to reset your Honda's immobilizer automatically. In this article, we have provided several methods for deactivating the Honda immobilizer, which should hopefully be able to answer your burning question.