The most frequent cause of Honda key fobs ceasing to function is battery depletion. And replacing the battery is typically a reliable fix. However, if a key fob remains inoperative after a new battery is installed, a different underlying issue may be the source of the problem.
Why is the Honda key fob not working after battery replacement? How to fix it? Possible issues range from malfunctioning contact terminals or buttons to signal interference. Also, it is possible you merely need to reprogram it for the car to detect it.
It can be highly frustrating when the remote key fob doesn't respond. This article offers troubleshooting tips when a new battery doesn't make the fob work.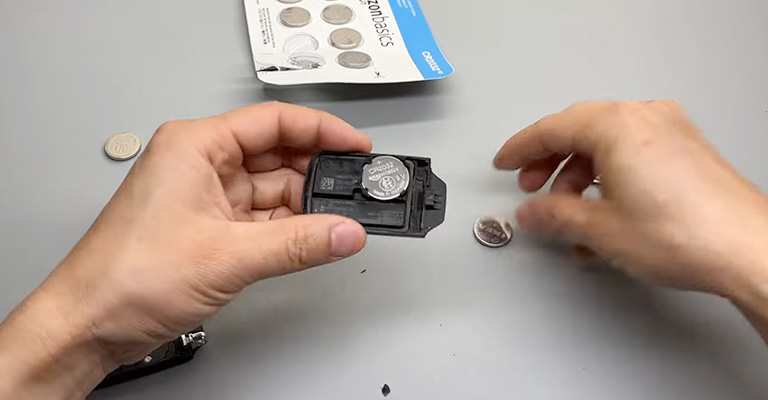 Honda Key Fob Not Working After The Battery Replacement – How To Fix
One of the most common issues with Honda key fobs is when a new battery is installed incorrectly. It's essential to double-check that you have installed the new battery correctly.
If all connections are correct, it may be time to move on to troubleshooting other possible causes for why your Honda key fob is not working.
Reprogram your key fob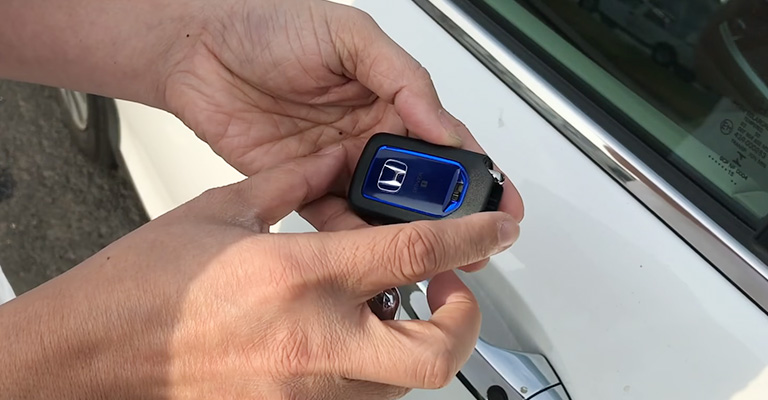 After replacing your Honda key fob battery, you may need to program it. You can ensure that it's communicating correctly with your car. Here is a simple guide to program it step by step.
Step 1: Enter the vehicle, ensuring all doors are shut and the key and fobs are ready.
Step 2: Insert the key into the ignition and switch it to the "On" setting.
Step 3: Press the "LOCK" button on the key remote for one second.
Step 4: After releasing the button, turn the key off and repeat the process twice more.
Step 5: Return the key to the "On" position and hold the "LOCK" button for one second. The locks will cycle, and the vehicle will enter remote programming mode.
Step 6: Hold the "LOCK" button for one more second, and the key fob will be programmed when the locks cycle again. If additional fobs need programming, repeat the same steps.
Step 7: When finished, turn the key off in the ignition to exit remote programming mode.
Check for broken contacts or misaligned buttons
Constant use of key fobs leads to wear and tear, which can cause disconnection of contacts, damage to circuit boards, and even button malfunctions.
To troubleshoot, inspect the key fob controls and contacts, and if need be, re-solder any loose or missing connections. However, this is only advised if you are experienced with circuit boards. Additionally, if necessary, press the buttons back into their correct place.
Inspect the transmitter and receiver for damages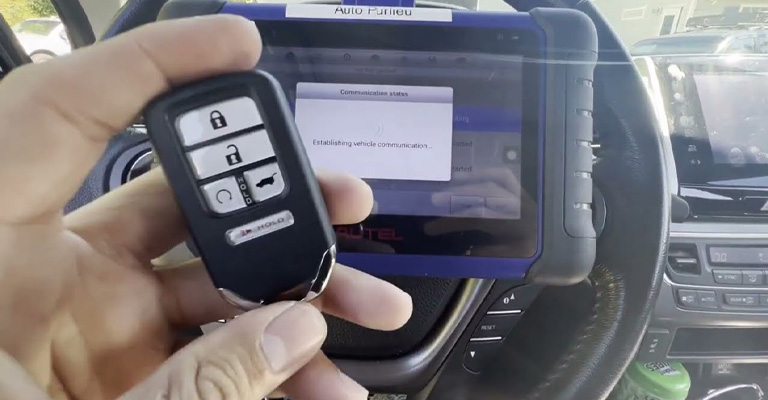 For a key fob to function, communication must occur between two components. In our case, the transmitter is situated in the remote control, and the receiver is in the vehicle. The door can only be locked or unlocked, and the car starts through the interchange of signals between them.
If any of the two components sustains damage, the key fob will become useless. This could result from an internal fault, like a loose connection. If such an issue arises, it is best to seek the assistance of a professional locksmith, mechanic, or dealership for repair.
Check for radio interference
Radio interference from other electronic devices such as mobile phones, Wi-Fi routers, or other electronic devices can interfere with the signal transmitted by a key fob and cause it to stop working.
Additionally, physical barriers such as walls or other objects between the key fob and the vehicle can also impact the range and effectiveness of the key fob signal.
Check to ensure you're using the correct battery type
To ensure your keyless entry system functions properly, you must make sure to replace it with a CR2032 battery. If your vehicle's model year precedes 2006 or contains an alarm system post-2005, you may require a different battery type.
Inspect vehicle locks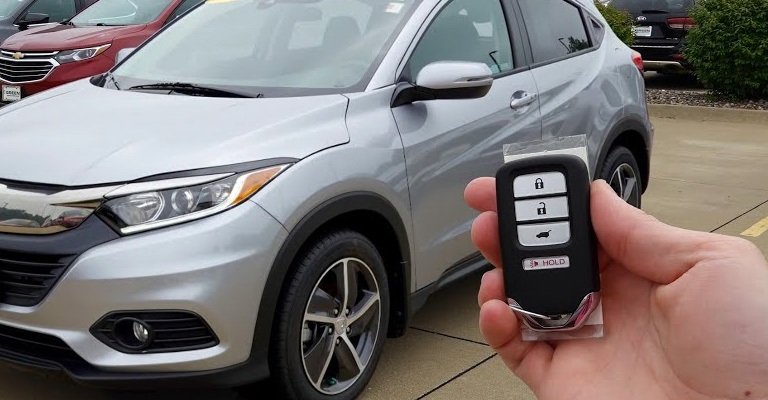 The key fob uses the car's electrical system to lock and unlock the doors, so if there's a problem with the door locks, it can affect its functionality. It's best to have a professional diagnose the problem to determine the root cause.
Honda Key Fob Battery Lifespan – When Do You Need To Replace?
The average lifespan of a car fob battery is between three and four years. When it starts to approach the end of its life, some tell-tale signs will alert you to the need for a replacement.
One such sign is decreased signal strength – typically, a modern key fob can send a signal to the car from a distance of up to 50 feet. But when the battery begins to wear out, that range is significantly reduced.
Additionally, if you have to press the lock and unlock buttons multiple times, this could be another sign that the battery needs to be changed.
FAQs
Read this section to get more information in this regard.
Q: Do Honda key fobs go bad?
Yes. Your Honda key fob is prone to several issues, including a malfunctioning battery terminal, out-of-place buttons, and damage to the casing. Replacing your damaged fob with a new model is a good way to fix these problems.
Q: How much is a Honda key fob replacement?
Typically, the cost of parts and programming of a new key falls within the average range of $90 to $140. The cost of a Honda key fob replacement can vary depending on the model and year of the vehicle and the dealership or automotive locksmith.
Q: Can a key fob lose its initial programming?
Yes. A key fob can lose its initial programming if exposed to extreme conditions. In addition, the programming can be reset if the batteries in the fob become drained or a new battery is installed.
Q: Can you reprogram a Honda key fob that's already been programmed?
You can reprogram a Honda key fob that has already been programmed. The specific steps for programming your Honda key fob may vary depending on the year and model of your vehicle, but most can be done with just a few steps. 
Please refer to your Honda owner's manual for detailed instructions or visit the official Honda website.
Conclusion
The Honda key fob could have various possible causes of malfunction after battery replacement. So it's essential to look it over for any evidence of damage or other issues. A firmware update will usually resolve the issue in case of no visual issues.
Besides, you can reprogram it following the guided steps we have provided in the post. Ultimately, if all else fails, you may need to acquire a new key fob.