Your check engine light illuminates when it detects trouble, so it's important to pay attention to it. You never know what's going on under the hood of your car, even if it appears to be perfectly normal.
If you'd like to check out what's going on, we recommend scheduling an inspection; you can even get your seasonal maintenance done while you're there.
The gas cap is usually the culprit of a check engine light, so it's a good idea to check it before you schedule an appointment.
Take hold of your gas cap and twist it. In the event that it is loose, the fumes released will cause the check engine light to illuminate. Make sure your gas cap is in good condition.
It is also possible for an engine light to be turned on by a cracked or damaged gas cap. Try turning your car on one more time after tightening the cap and inspecting the area to make sure the light hasn't turned off by itself.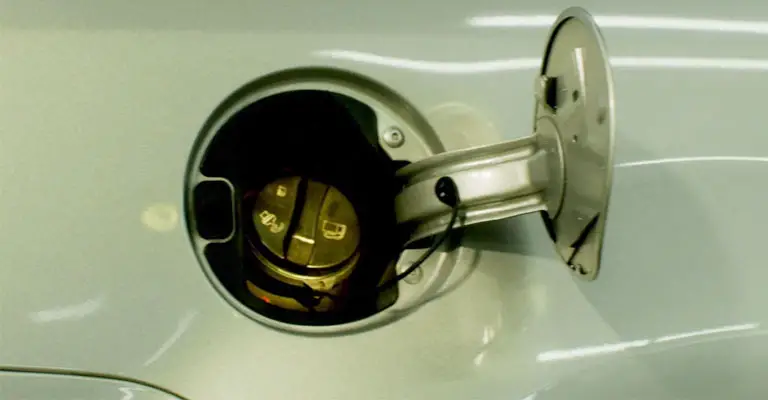 Step By Step Guide On Resetting The Check Engine Light After Tightening The Gas Cap
On-board diagnostics (OBD-II) is an automotive diagnostic system commonly found on modern cars and trucks.
To ensure everything is functioning properly, this system monitors a number of engine and emissions-related components.
An incorrectly attached gas cap may cause a "Check Engine" light to illuminate or a "Loose Cap" warning light to illuminate.
The system will automatically reset when it determines the problem has been fixed, or you can manually reset it using an OBD-II code scanner.
Step 1
You should turn off the engine of your vehicle. The gas cap door must be unlocked by pushing the button if it is equipped with a locking mechanism.
Most of the time, this is located beneath the steering column or next to the driver's side seat on the floorboard.
Step 2
The gas cap door is located on the left side. Take a look inside. Take hold of the handle of the gas cap and twist it counterclockwise to unscrew it. Take it off.
Step 3
It is time to replace the gas cap. When you remove and replace it, you ensure that the threads are sealed properly if they weren't before.
Next, tighten the gas cap by turning it clockwise. Keep turning until you hear three clicks. Ensure that it is properly seated by doing this.
Step 4
Make sure the gas cap door is closed. Then, go back to the cabin. Start your vehicle and drive it for a day. Typically, the "Check Engine" or "Loose Cap" light will be automatically reset by OBD-II.
Step 5
If the warning light does not go out, use an OBD-II code scanner. Under the steering column, there is an OBD-II port. It looks like a printer port on a computer. Press the "Reset" button on the code scanner to clear the system.
Step 6
Drive the vehicle as usual. Make sure you pay attention to the dashboard warning lights, so the light doesn't come on again.
There may be a problem with the gas cap if it does. If you need a new gas cap, you should visit an automotive parts store or dealership service department.
How Soon Does The Check Engine Light Reset After A Loose Gas Cap Is Fixed?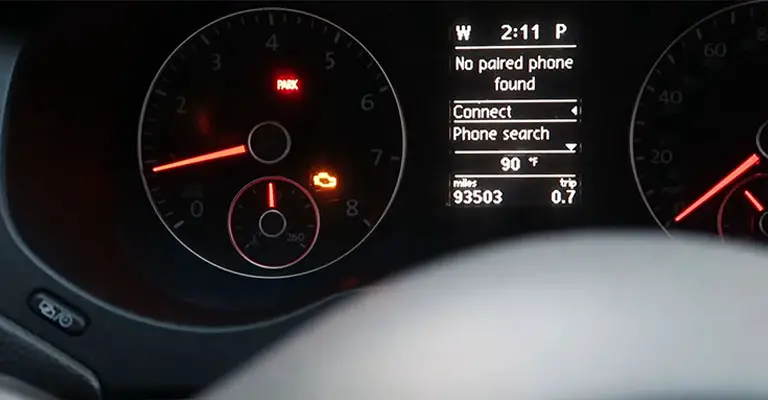 Once the gas cap has been tightened, the check engine light will reset after several minutes, so drive for five to ten miles to see it reset.
It will take some time (5 to 10 miles) for the gas cap to reset after you tighten it or replace a damaged one.
Also, the device may need to be reset ten (10) to twenty (20) times. A cycle is a period between turning a car on and off.
There is no way the check engine light will go off unless the loose gas cap has been tightened or replaced. So, this needs to be done first.
An automobile shop sells a new gas cap for $15 if it needs to be replaced. You should check on other things that might cause the check engine light to remain on if it is still on.
Does A Loose Gas Cap Cause The Check Engine Light To Come On?
Your check engine light will come on when your gas cap is loose. It is normal to feel nervous and concerned when your car's check engine light comes on.
Whenever you drive, you may get frightened of your car stopping at any moment and preventing you from reaching your destination.
Gas Cap Troubleshooting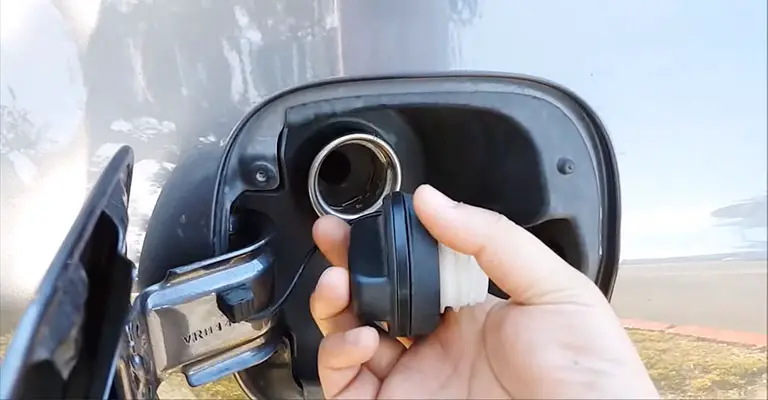 There are a few things you can do to confirm whether the loose gas cap actually caused the check engine light to appear on your dashboard now that you know a loose gas cap can cause it.
Go down to your car and open the fuel door from the inside. Taking a torchlight along is a good idea. It's okay if you don't. Only the gas cap needs to be properly inspected for damage or breaks.
Next, examine the gas cap carefully. Be sure to check it carefully for chips, cracks, tears, and breaks.
It is obvious that you must replace it if you notice any of these symptoms. There is a problem with your gas cap.
Your problem can be solved by simply replacing the damaged gas cap. Then, inspect the seal between the filler tube and the gas cap for cracks that might cause gas leaks while checking for cracks.
Upon checking the gas cap for damage, you must reinstall it into the filler tube if there is none. As soon as the cap is firmly in place, tighten it with your hand until you hear a click (signifying that it has been properly tightened).
A loose and untightened clamp should be replaced as soon as possible if it cannot be tightened firmly.
After completing these steps, your dashboard should display a check engine light. After several minutes, it might go off if a loose gas cap caused it to come on, but it will definitely go off if it was a loose gas cap.
Does The Check Engine Light Go Off On Its Own?
For the check engine light to go off, you do not need to reset the code. The check engine light will go off as soon as you have fixed the gas cap and addressed all those other issues.
Sometimes it takes 5 – 10 miles for it to go, but it will eventually go on its own. It may be necessary to scan and clear the error after driving for a long time if the check engine light refuses to go off on its own.
The Bottom Line
Gas evaporation will be higher if your gap cap is loose. There is a chance that dirt and other particles could get into the fuel tank as a result of this. This will negatively affect the fuel efficiency of the vehicle.
Any loose gas cap or engine malfunction will cause the check engine light to illuminate. If the gas cap is loose, you need to pull over and tighten it. Driving with a loose gas cap is not a good idea. Replace it or tighten it.